In this instruction,i will show you the guide on how to use Caterpillar ET and flash files to WinFlash for Caterpillar C15 engine ECM.
Preparations:
Caterpillar ET 2022A Electronic Technician Software Download
CAT ET4 478-0235 Diagnostic Tool
Caterpillar Flash Files Download
CAT WinFlash Procedures:
After CAT model identification,select "Utilities" on the menu bar,and then select "WinFlash"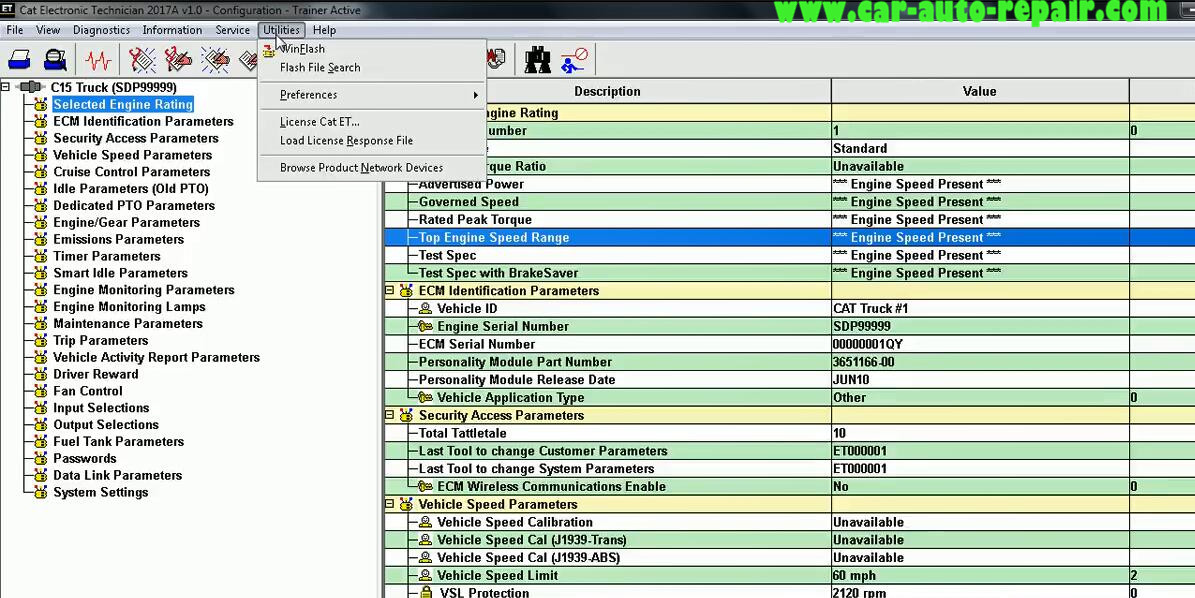 Now the Trainer will attempt to detect and ECM on the ATA data link…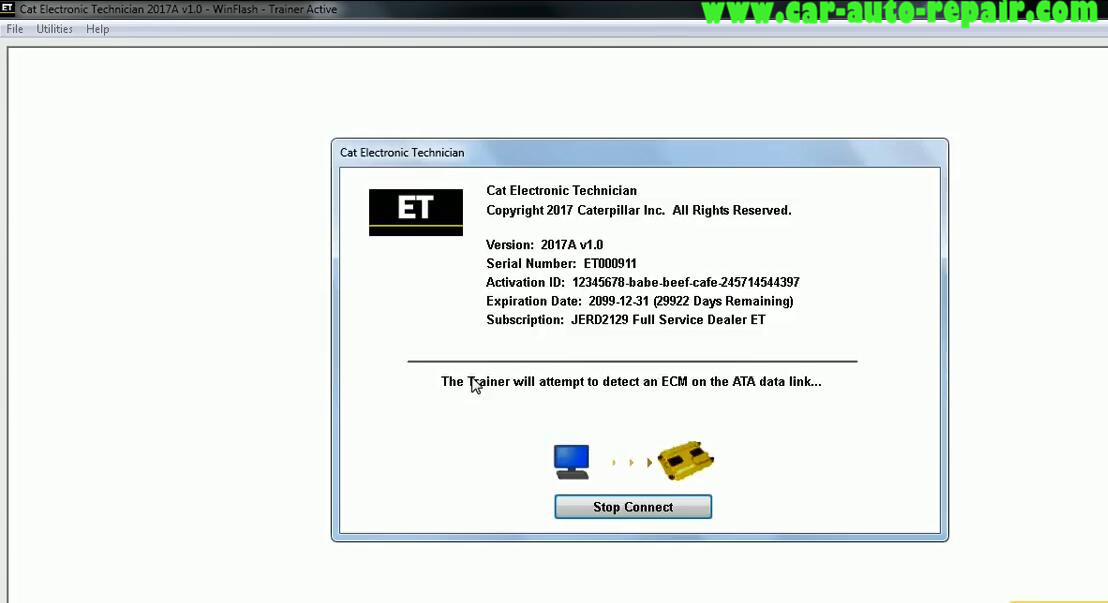 After communication built,it show you the ECM information as below.Then you need to click open button to select flash file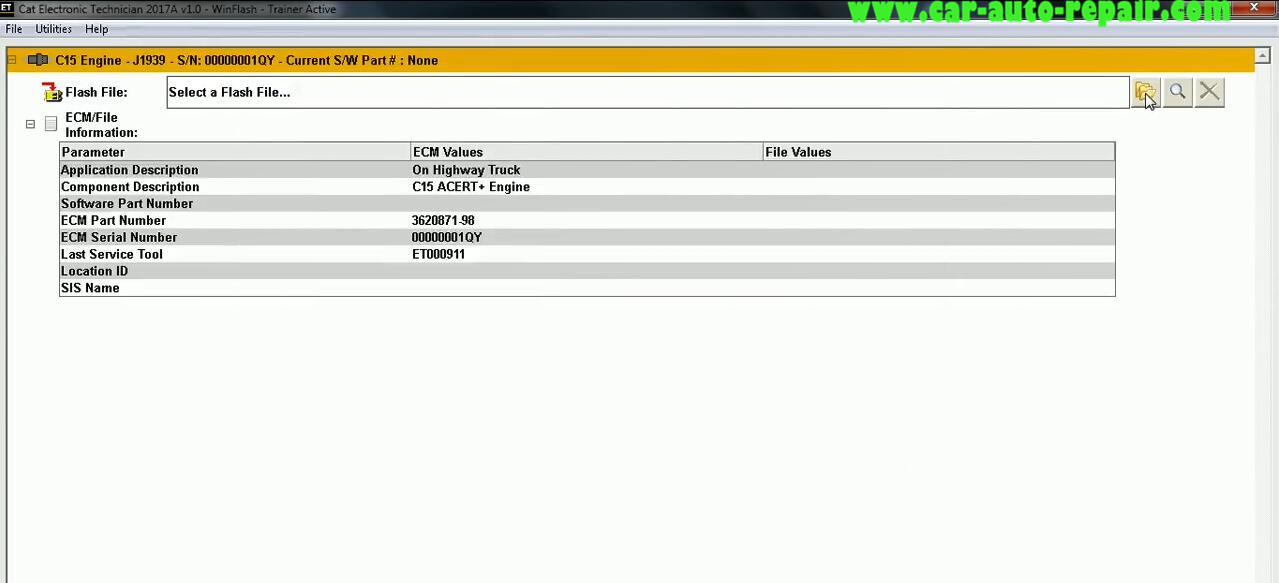 Here select "3825348.fls" Caterpillar flash file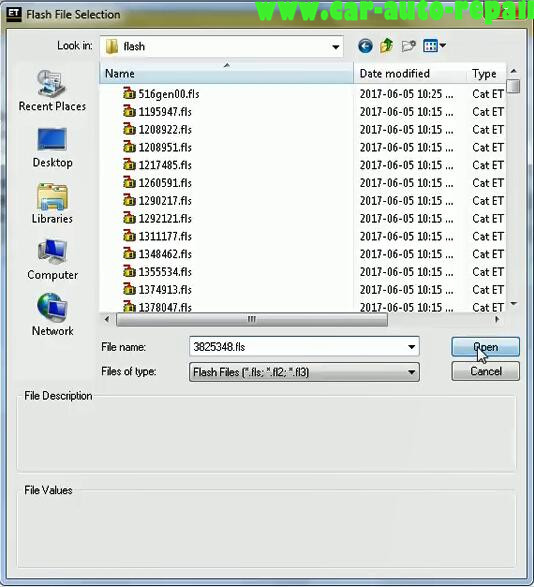 Then click "Begin Flash" button at left low corner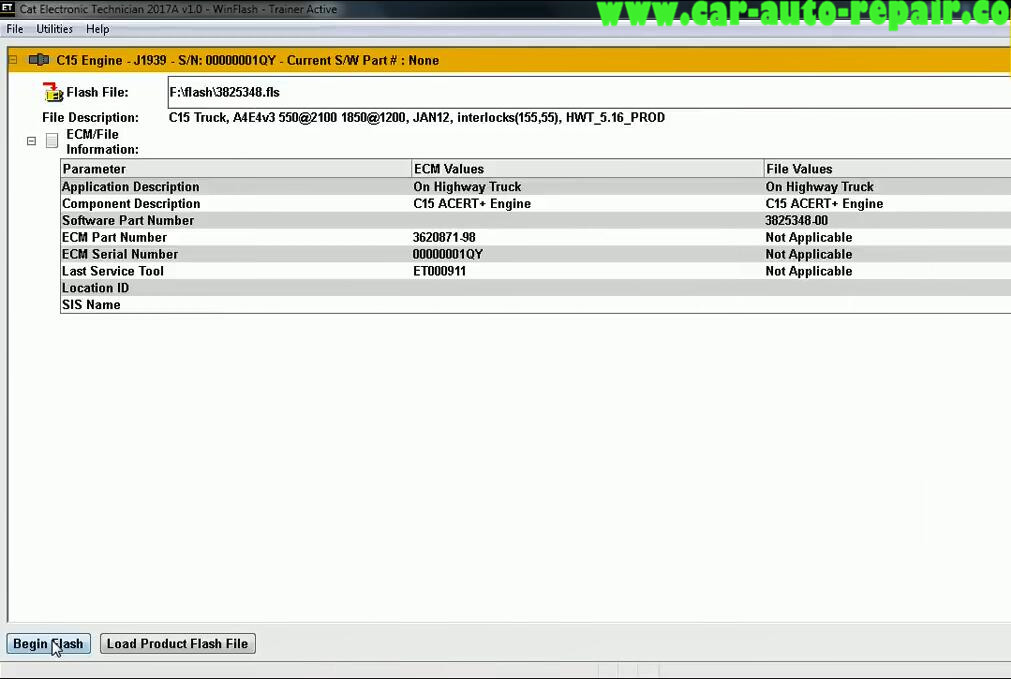 Flashing is process…,wait for completing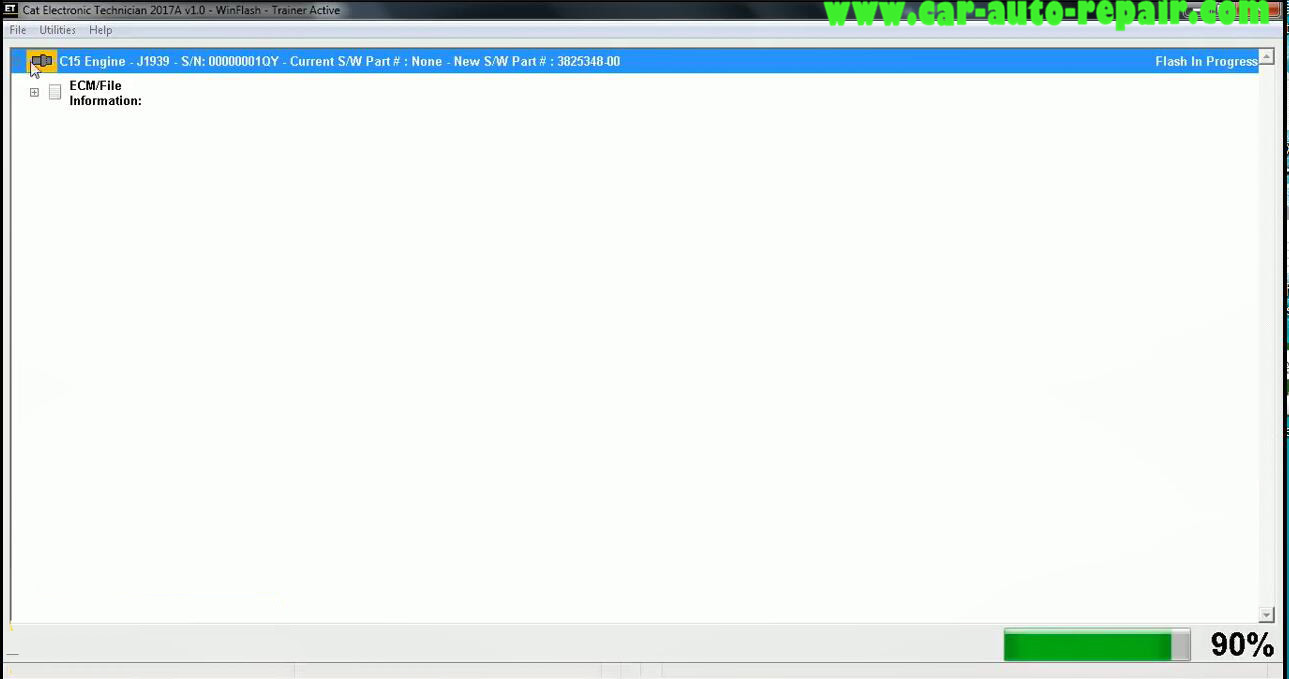 Now Flash completed successfully!
You can now go to Cat ET,return to WinFlash,or Exit the program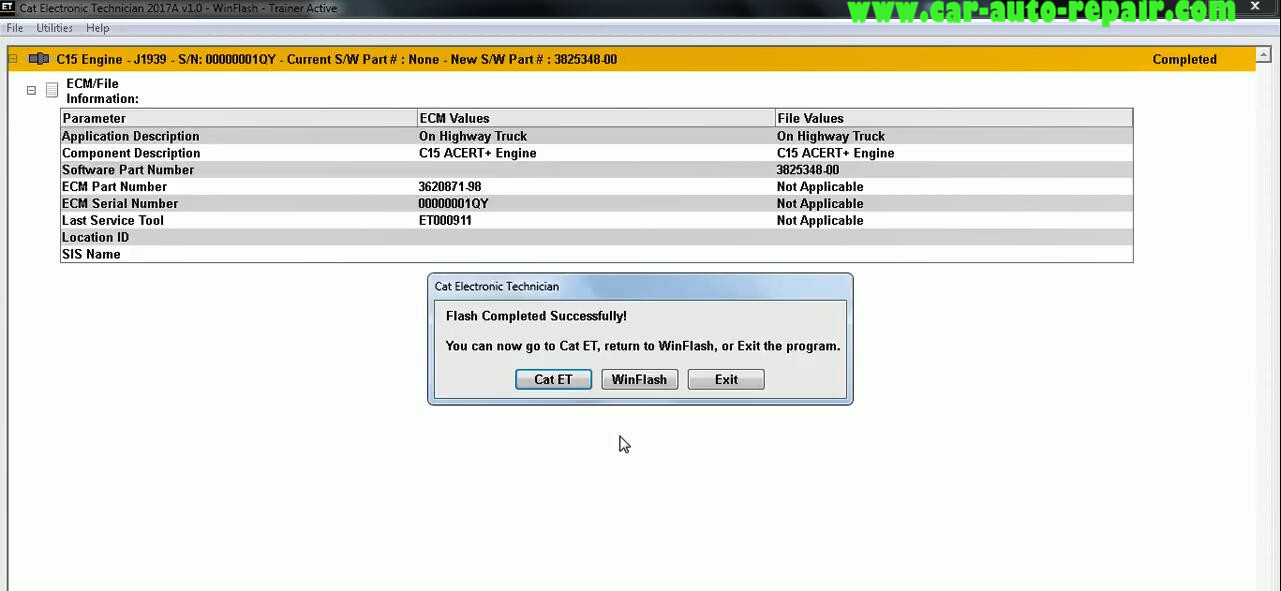 Done!
(Visited 109 times, 1 visits today)