BMW N20 Valvetronic error cause engine warning light ON,power drops and the dashboard prompt error message "Transmission system failure".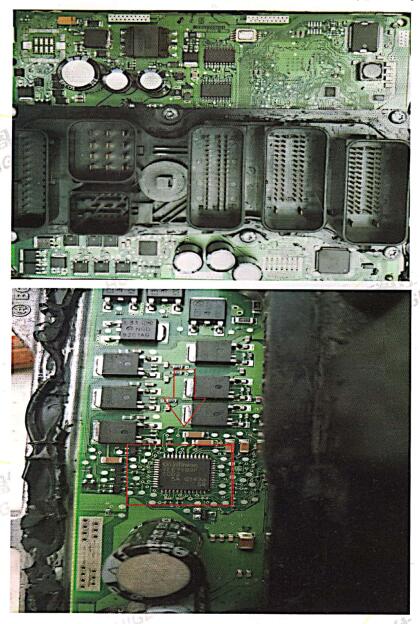 Related Contents:
2023.11 BMW Rheingold ISTA+ 4.44.20 4.23.14 ISTA-P 3.71 Free Download
Trouble Codes:
Fault Code: 135401
Fault Explanation: Valvetronic: overloaded amplifier
Fault Code: 1F0904
Internal activating Valvetronic malfunction.
Fault Code:133202
Valvetronic servomotor, activation: short circuit to ground
Fault Code:133011
Valvetronic supply voltage malfunction.
Fault Code:135608
Valvetronic: No movement identified" stored in the Digital Motor Electronics (DME)
Solution:
Remove ECU from car,then open cover to get PCB
Replace TLE7183F motor driver chip
Replace Servo motor
Solved!
Visited 51 times, 1 visit(s) today