Kubota U48-4 and U55-4 LCD display show CAN communication errors,here is the instruction show how to solve it.
Related Contetns:
Kubota Diagmaster 22.08.01 free download
Kubota DST-i Diagnostic Adapter
Kubota EPC Spare Parts Catalogue 2021.06 Download
Procedures:
1 Content of LCD Panel Display
1 Check whether or not the warning lamp (a) on the panel is blinking red or not.
2 Press the info button (b) and check the additional content.EX.) CAN system (main)
• When a CAN communication error is displayed, the oil lamp (c) and charging lamp (d) light up and the engine will not start.
(1) CAN Sys Err
(a) Warning lamp
(b) Info button
(c) Oil lamp
(d) Charging lamp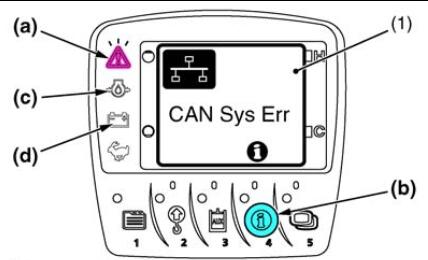 2 Reading the failure history
1. Select the failure history read mode.
2. Read the failure history and check the date (y/m/d) and hour meter of the last occurrence.
Ex.) The last failure record was February 6, 2009 at 37 hours.
(a) Breakdowns
(b) Number of breakdowns
(c) The last breakdown date (y/m/d) and hour meter.
3 Tester mode
1 Select the tester mode.
2 Confirm the ECU is O.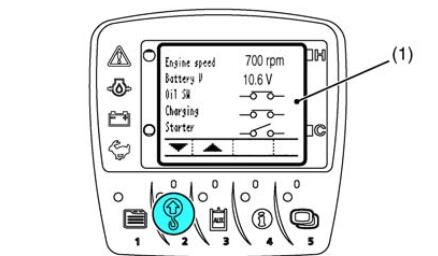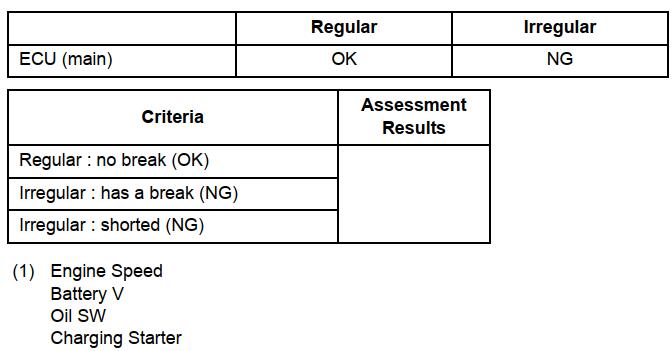 Inspecting each Device Visually and Physically
1 Checking fuses
1 Check whether the 5 A ECU (main) fuse is blown.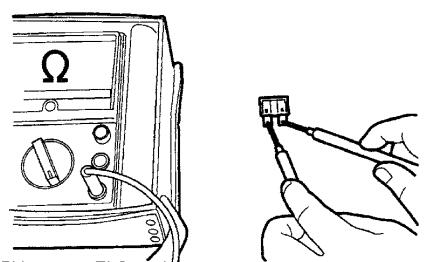 2 Checking relays
1. Checking relays is not necessary.
3. Causes when a break in wiring
1. Checking for breaks in wiring is not necessary.
4 Causes when a short
[Test Conditions]
1. Key switch : OFF
2. The CAN connector CN6 wire is pinched against or touching the body. If the insulation is damaged, repair it properly and check the ECU (main) again in the tester mode.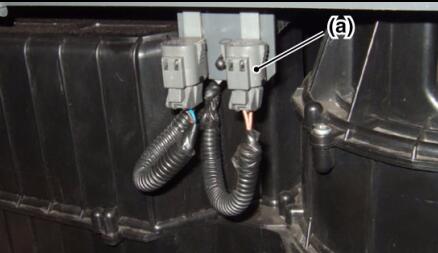 Testing with a Circuit Tester
1. Continuity check
[Measurement Conditions]
1. Key switch : OFF
2. Disconnect the ECU connector CN1.
3. Disconnect the CAN connector CN6.
4. Check for continuity in the combinations in the table below.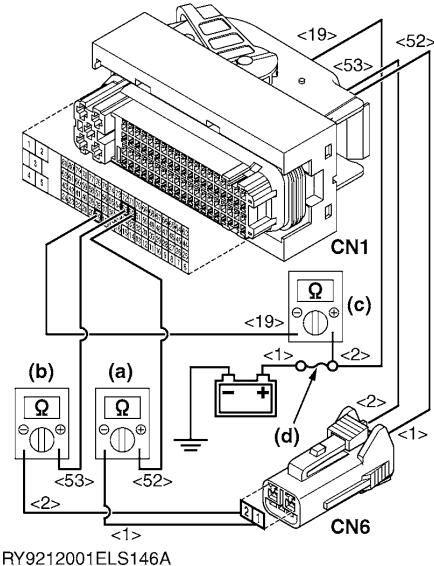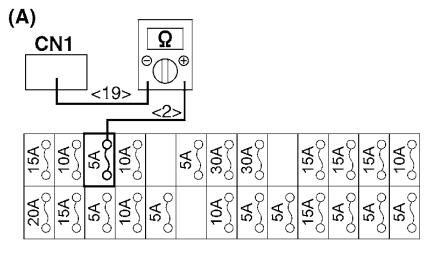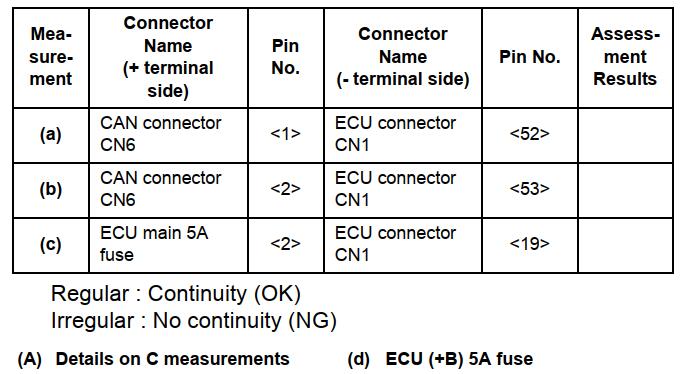 Testing the Equipment Itself
1. Erasing failure history
1. After completing repairs, select Erase Failure History and erase the records.
2. After erasing the records, read the failure history again and make sure there are no failures.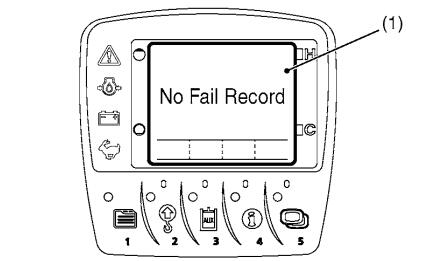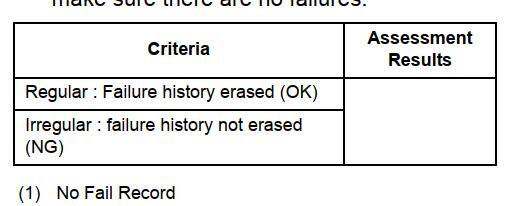 More repair case for Kubota,please refer to:Kubota Trouble Repair
Visited 17 times, 1 visit(s) today