This instruction show you guide on how to use ODIS software to do rear view camera retrofit programming for Audi Q5.
Preparations:
Newest ODIS-E Engineering 17.0.1/12.2.0/9.0.1 Free Download
08.2023 VW ODIS 23.0.5 & 7.2.1 & 5.2.7 Diagnostic Software Free Download
How to Install ODIS-Engineering 12.1.0 Diagnostic Software
Online ODIS account,ODIS-Engineering software
A Audi Q5 with rear view camera car or a set of wire harness of vehicle platform with high configuration information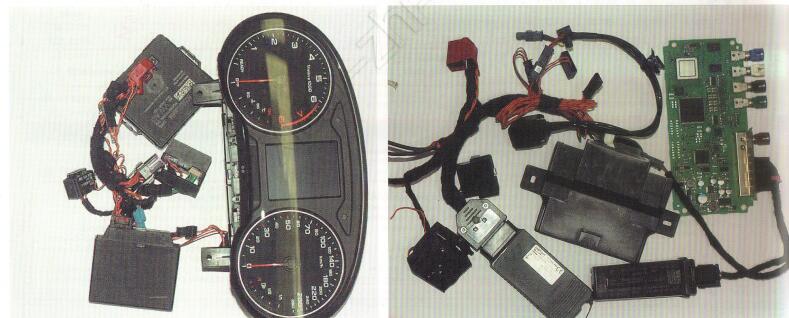 Procedures:
Connect diagnostic interface to high configuration Q5 car or vehicle platform wire harness with high configuration information.
Below picture show the software identification with new 6C rear view camera (connect to a platform wire harness)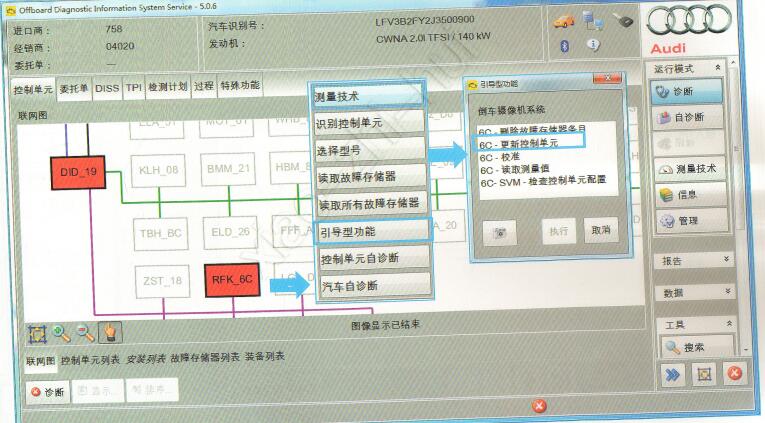 It will can not identify VIN when you click "Update" control units,now you need to input VIN(with rear view camera) by manually.
Then you can download parameter (Refer to:How to Download Parameter Files by ODIS Diagnostic Software)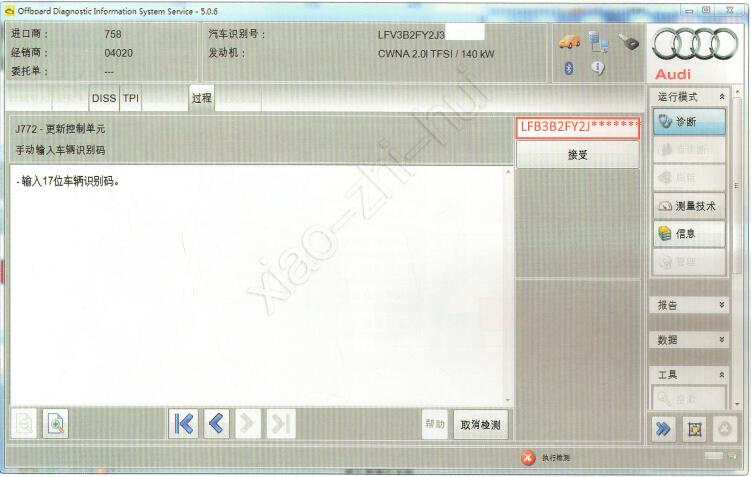 After parameters files downloading,we need use ODIS-Engineering software write new data back as below show.
Then we need to code for modules,after then rear view camera retrofit programming done!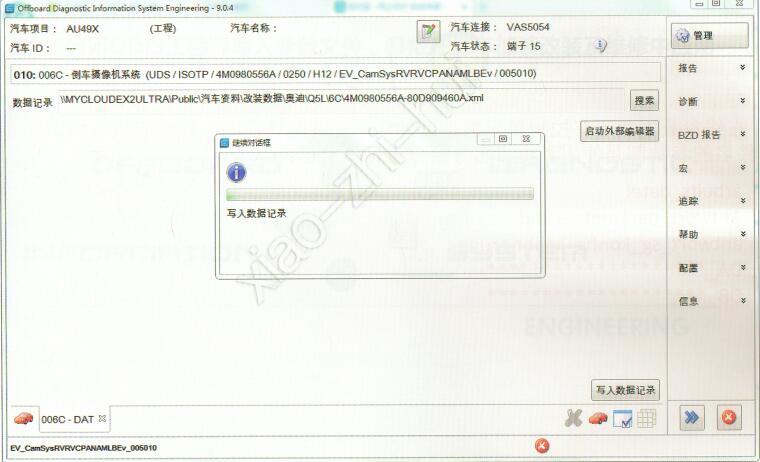 Visited 37 times, 1 visit(s) today