Several days ago,one of my regular customers drove his Ford Edge to my workshop,and said when he starting the car,the screen show the warning massage "Rear View Camera is un available.Please contace your dealership".And this article focus on this trouble,share the repair experience on how to solve Ford Edge rear view camera unavailable.Hope it will bring some enlightenment to you.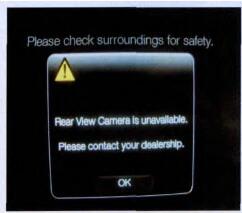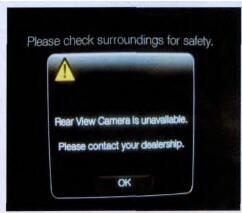 Turn the ignition and put into gear to "R" position,the console screen can not display rear road condition of vehicle,but audio and other function work correctly.Connect the specialized diagnostic tool Ford IDS to vehicle and read out the DTC C1001,it mean the rear backup camera control circuit trouble,and technicians found the trbouel code could not be cleared.
According the trouble syptoms and DTC,it most likely caused by:
1.Reverse gear signal can not be sent to rear view camera control module
2.Rear view camera control module power supply trobule or poor GND.
3.Rear view camera control module fault.
4.Rear view camera trouble or damaged.
The rear view camera data can not show on the IDS diagnostic device,so our technicians perform below operations:
1.Detect the power supply of the control module and GND,both of them work fine.
2.IDS show the reverse gear signal was able to output from Power Control Module,and the rear view camera module work correctly on the network communication.It means that rear view camera control module can receive the reverse gear signal.
3.Check the rear view camera wire harness,all of them worked fine.
4.Replace a new rear view camera.After replacing a new one ,the consle screen can show the rear road condition of vehicle.So the trobule caused by the camera trobule.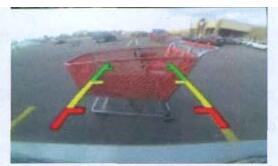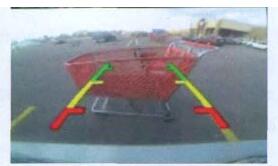 Trbouleshooting:Replace a new rear backup view camera
Visited 1 times, 1 visit(s) today