This article show a guide on how to use VCP system to adjust DPF after replacement for 2.0/2.7/3.0 TDi/VW Crafter.
Preparations:
How to Install VCP System Diagnostic Tool Software
VCP System Professional Diagnostic Tool Software Download
VCP System Perform DPF Emergency Regeneration for VW
Procedures:
Connect your VCP System interface to vehicle,and enter menu to select "Guided functions assistant"
Select "DPF" from right bar
Select "DPF Adaptation after replacement 2.0/2.7/3.0 TDi/VW Crafter"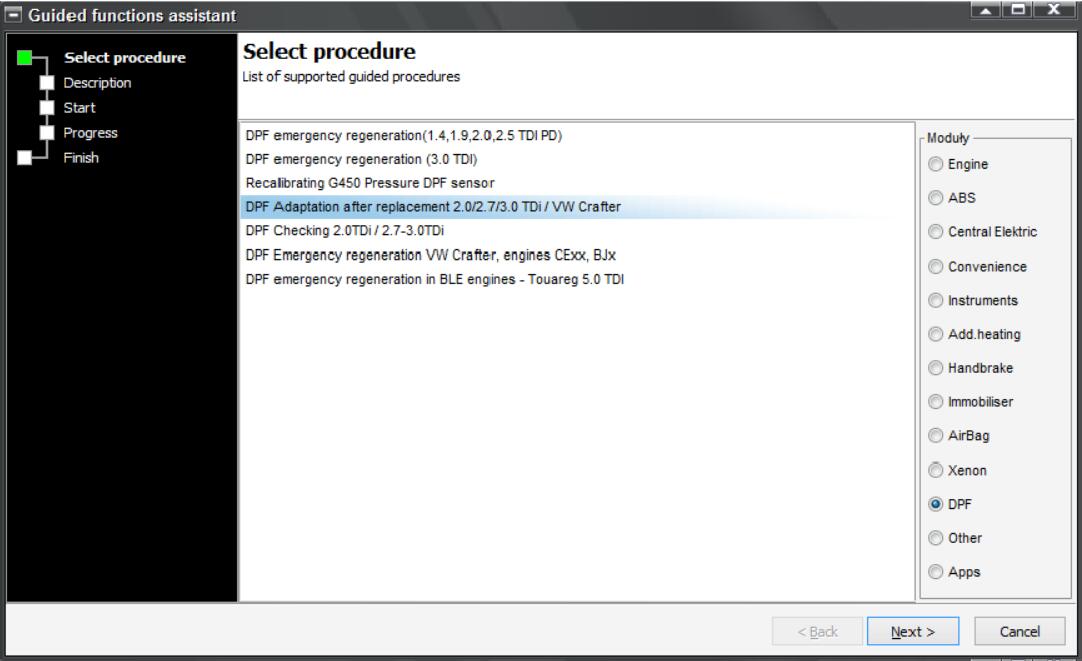 Procedure adapts the motor controller after installing new DPF-Filter.Works on cars 2.0/2.7/3.0 TDi and VW Crafter with EDC16.
Warning:
Some 2.0TDI blueMotion models due to an error int he motor ECU software do not take the new adaptive value.The solution to this problem is to upgrade the software in engine ECU.
Conditions:
Ignition on
The engine is not running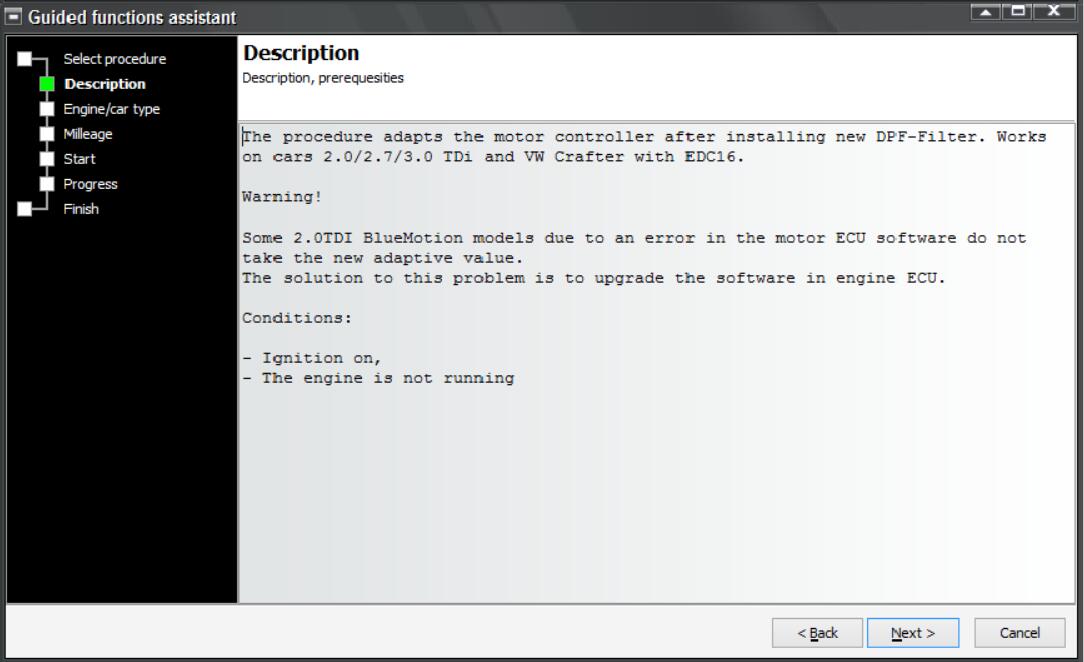 Select car model/engine type
Now you need to enter mileage fro the last DPF-replacement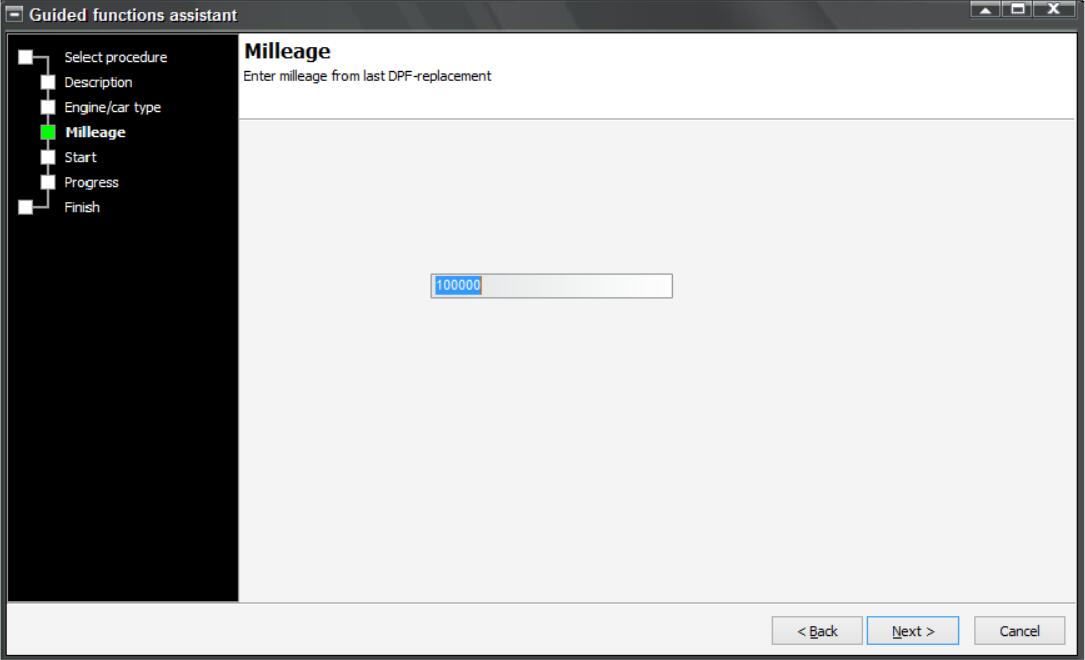 Procedure will be started
Turn on ignition
Don't start the engine
After pressing "Next" the procedure will begin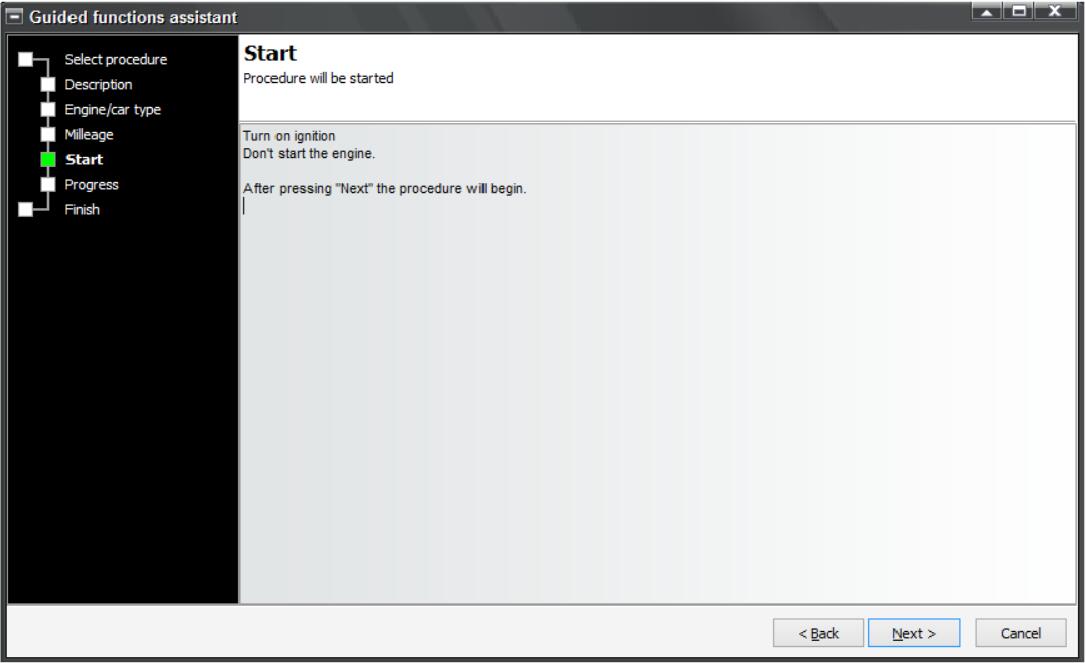 Done!
(Visited 85 times, 2 visits today)