The service parameters are engine specific parameters which can be adjusted with the Service Tool. This instruction show procedure on how to use WinEE4 to adjust service parameters for JCB machine.
Related Contents:
WinEEM4s JCB Service Tool 2.7.2 2.6.1 Free Download
2022 JCB ServiceMaster 4 Free Download for Win 7/Win 8/Win 10
2017 JCB Parts Plus+ and Repair Service Manual Free Download
Instruction:
A parameter can have a numeric or an on/off value, and the amount of the serviceable parameters depends on the engine specification.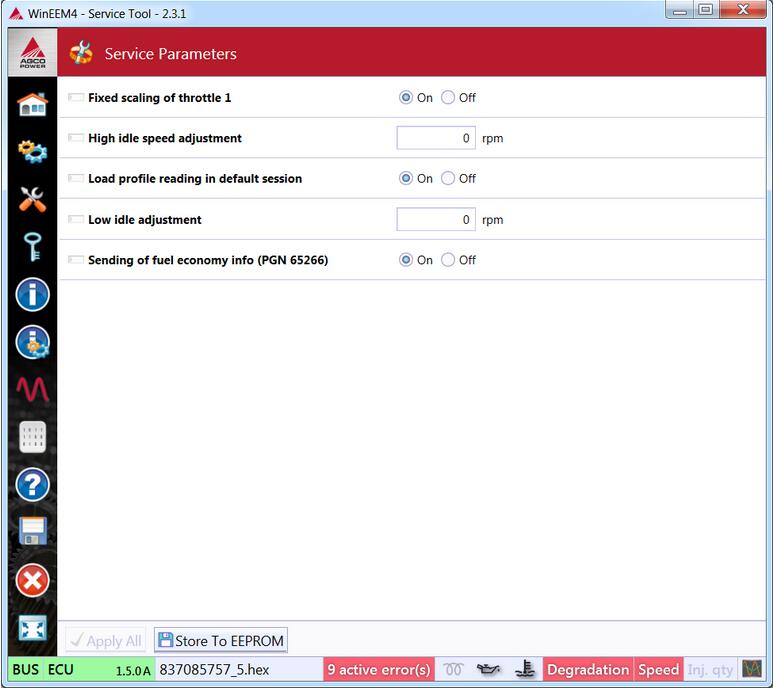 For example in this case it is possible to adjust 5 different service parameters. The adjusting of the service parameter is done in 2 phases. First the adjusted value is entered into the textbox. See figure Adjusting the low idle speed and click Apply. The second step is that the adjustment has to be stored to the permanent memory with the function Store To EEPROM. Note that you can repeat the first step many times to fine-tune the adjustment.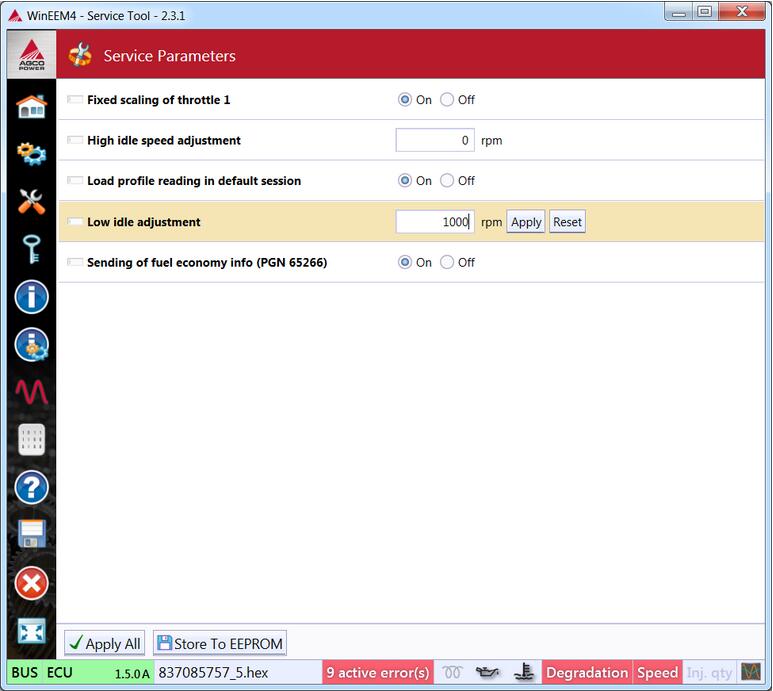 (Visited 65 times, 1 visits today)