What is JCB Parts Plus+?
JCB Parts Plus+ includes full catalog of spare parts, information on spare parts and accessories, instructions, detailed diagrams and pictures for equipment JCB.This catalog contains detailed diagrams and charts that help you to get a detailed description of all systems equipment JCB, using which the user can determine the location of the installation details, etc.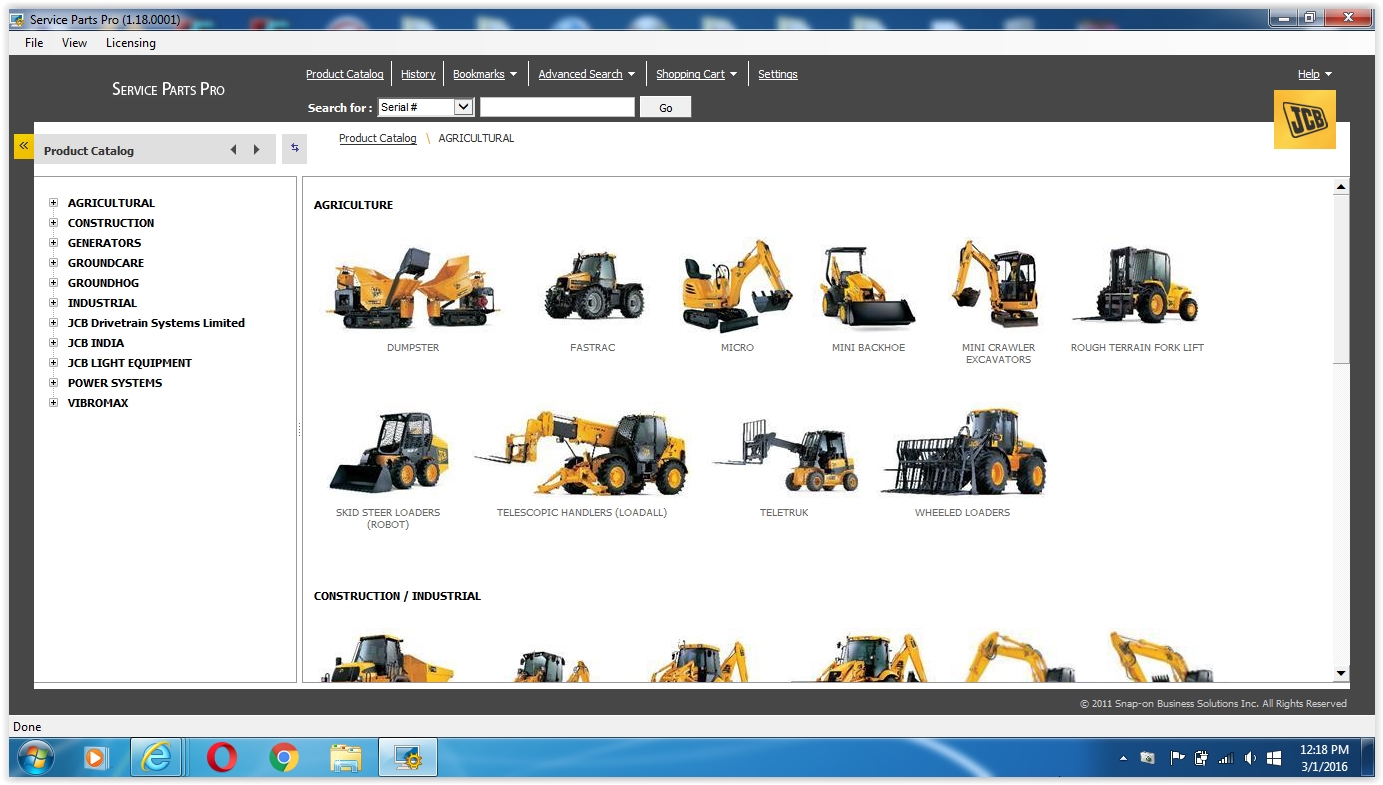 JCB Parts Plus+ Function List:
Parts search
Model search
Catalog search
Publication search
Kits search
Attachments search
etc.
JCB Parts Plus+ Support Languages:
English,German,French,Danish,Spanish,Italian,Chinese,Portuguese
JCB Parts Plus+ Models Coverage:
3CX, 4CX Backhoe Loaders
2WS, 4WS Backhoe Loader USA and Latin America
2CX, 2DX Backhoe Loaders
Utility Tractor 210, 212 USA
Loadalls
Rough Terrain Forklift
JCB 444 Engine
Supersessions
Multiple Supersessions
Mandatory Stock Lists
General Information
Dump Truck
Fastrac
JS Crawler & Wheeled Excavators
Wheeled Loading Shovels
Vibromax
Mini/Midi Excavators
Micro Excavator
1CX Backhoe Loaders
Mini-Masters 208S USA
Robot
Skid Steer USA
Mini CX
Teletruck
Dumpster
Groundhog
Old Crawler Excavators
Hammers, Breakers, Earthdrills, Sweepers
Military Machines
International Transmissions (ITL)
Power Pack Equipment
JCB Parts Plus+ Free Download:
JCB Service Parts Pro 1.18.0001
https://mega.nz/#!3hMiHSoA!oI4oNzemHCaGMpMYNtKW6GSdrfcilLjq5fLeGMEqiEQ
2017 JCB Service Parts Pro + 2017 Service Repair Download & Installation Service (Tested 100% Work)
https://www.autoepccatalog.com/product/jcb-service-parts-pro-service-download-installation-service/ (tech team install it for you by remote)
Visited 1 times, 2 visit(s) today