Several days ago,I saw a post on the bmwspot.com about how to code digital speedometer on your instrument cluster.It is a good article,I modify it ,and put it here,hope it can help you!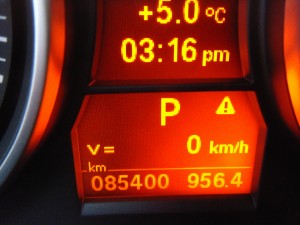 Tool you need:
BMW INPA or and other hardware can run it.(BMW ICOM)
A laptop installed NCS Expert.
Open NCS EXPERT and load the coding profile you created earlier.
Click ok "VIN/ZCS/FA," then on "ZCS/FA f. ECU" and choose your chassis
After choosing your chassis you should see ncs expert read and display your VIN number, then click on "Back"
Click on Process ECU and choose KOMBI, then click on Read ECU
Close the pop up window and go to your Work Folder (C:\NCS EXPERT\Work) and open up the FSW_PSW.TRC file in Notepad.
Click on Edit->Find and search for "BC_DIGITAL_V" and set it from "nicht_aktiv" to "aktiv"
Save the file as FSW_PSW.man and click on to overwrite the existing file.
Now go to the NCS EXPERT window and "Change job" to SG_CODIEREN and "Execute Job"
If you followed the stept correctly, after the coding ended you should have the digital speedometer in your cluster menu. Look for it by using your BC Button to scroll through the menus. It should be the last one showing V= 0 km/h or miles/h depending on where you`re located.
The above steps are the same for coding any mods, the only thing that can change is the module name we`re working on.
TIPS:
Most used module names:
CAS – Central Access System
KOMBI – Instrument Cluster
FRM/NFRM – Light Module or Footwell ModuleCCC – Navigation module on older E series
CIC – Navigation module on newer E series
ABG – Airbag Module
(Visited 186 times, 1 visits today)