In this instruction,car-auto-reapir.com show you one Benz key programming case of Mercedes Benz W211 all key lost programming by AVDI programmer.For move AVDI case,please check:AVDI Key Programming Cases.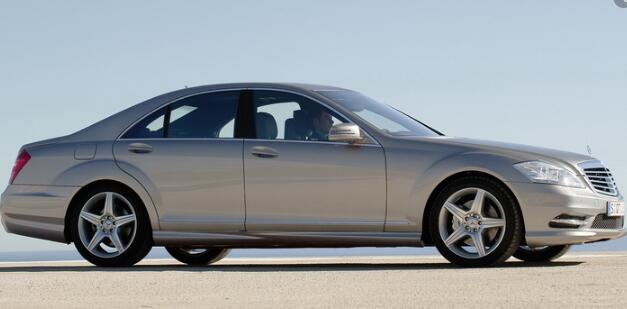 Procedures:
Start with connecting to the PT CAN-CH and CLin passenger footwell
CH is green/white,CL is solid green,using the needle connectors to connect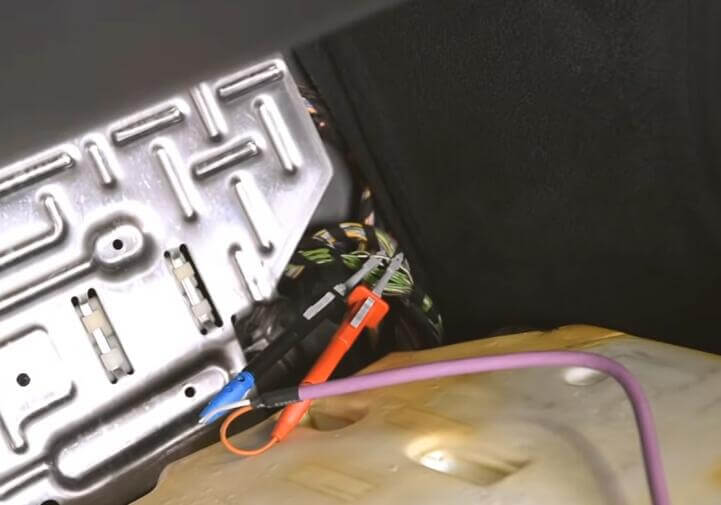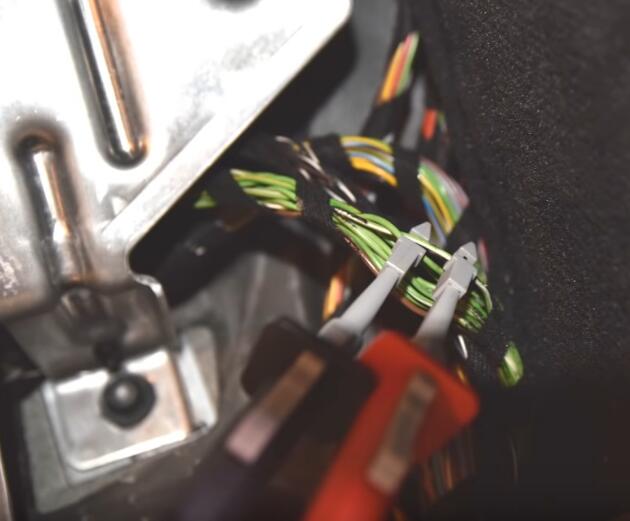 Connect CH and CL to 3-11 on the ZN051 DS-Box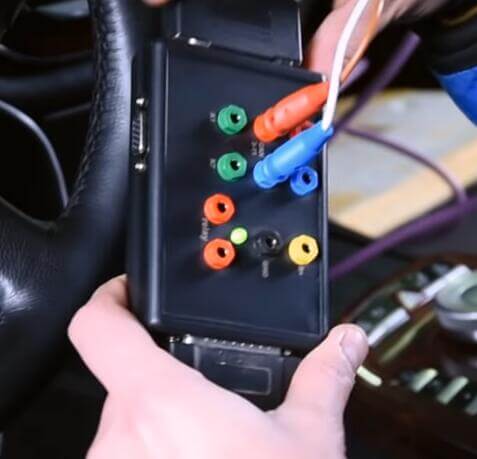 Start with opening the DAS Manager,and read EZS data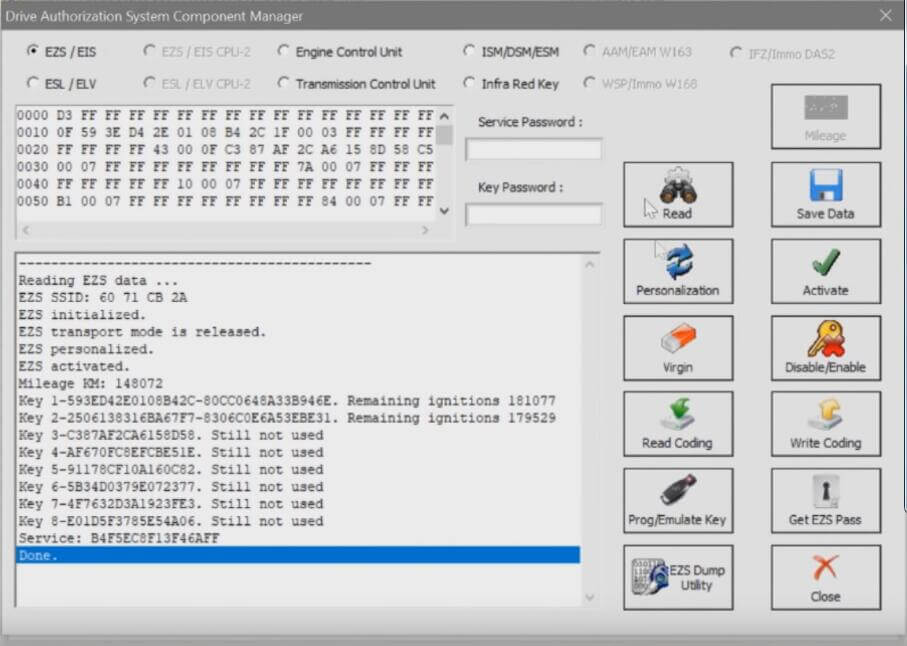 Click "Get EZS Pass" button to start the password reading procedure using the IR-Adapter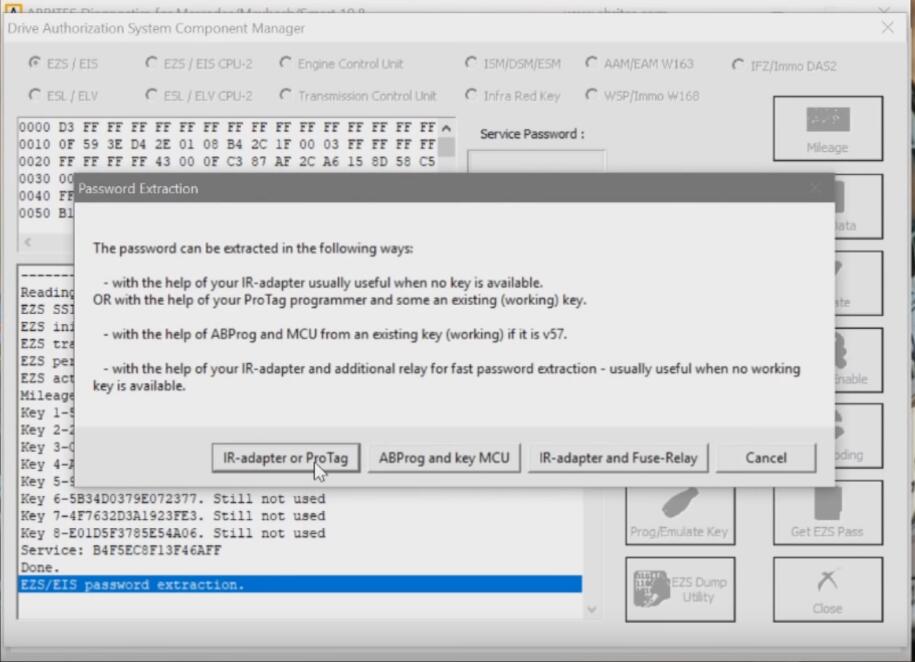 The IR-adapter is being inserted into the EZS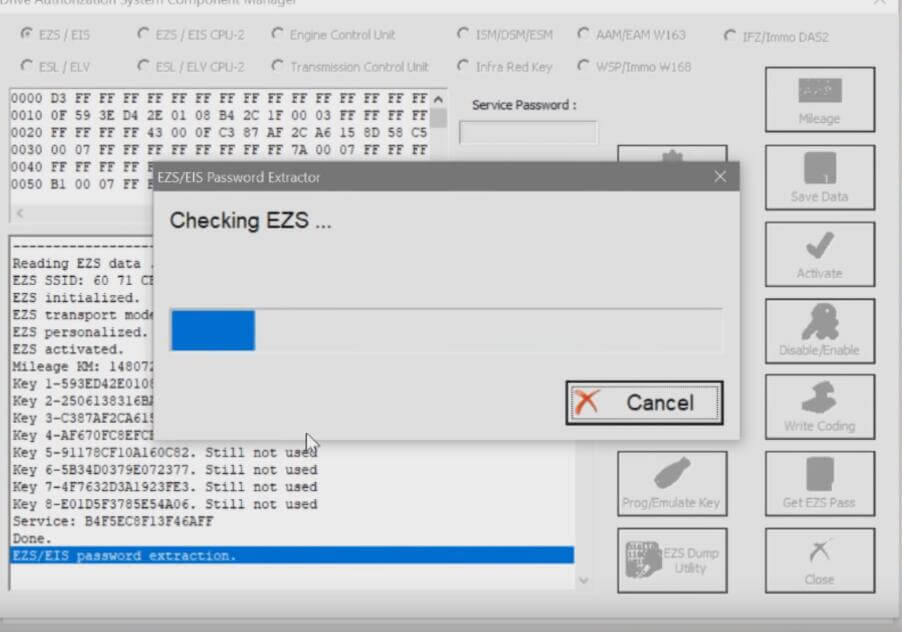 Please disconnect ISM/DSM from the car
It is easier to remove its fuse located near the passenger door.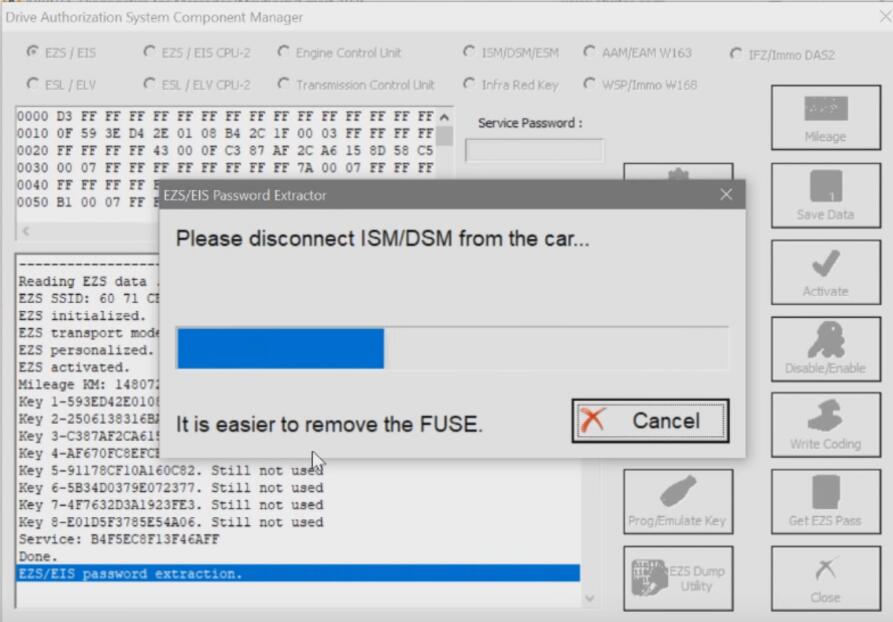 This is the fuse that is to be removed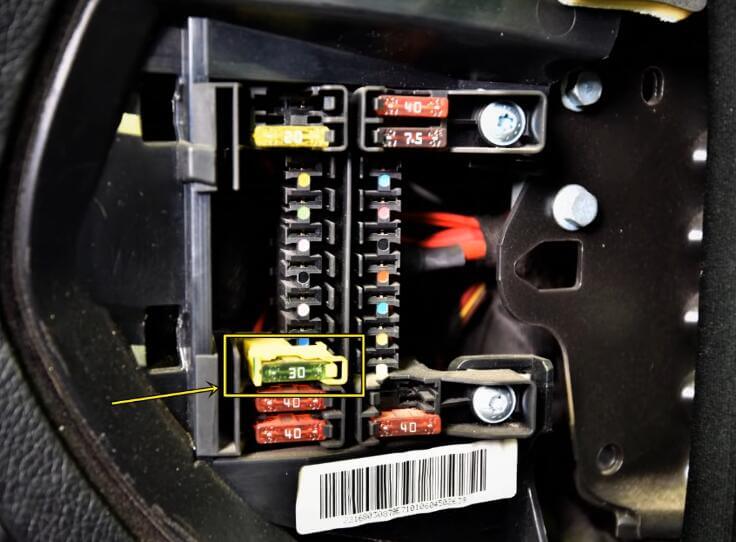 Proceeding with PW reading after the ISM fuse has been disconnected.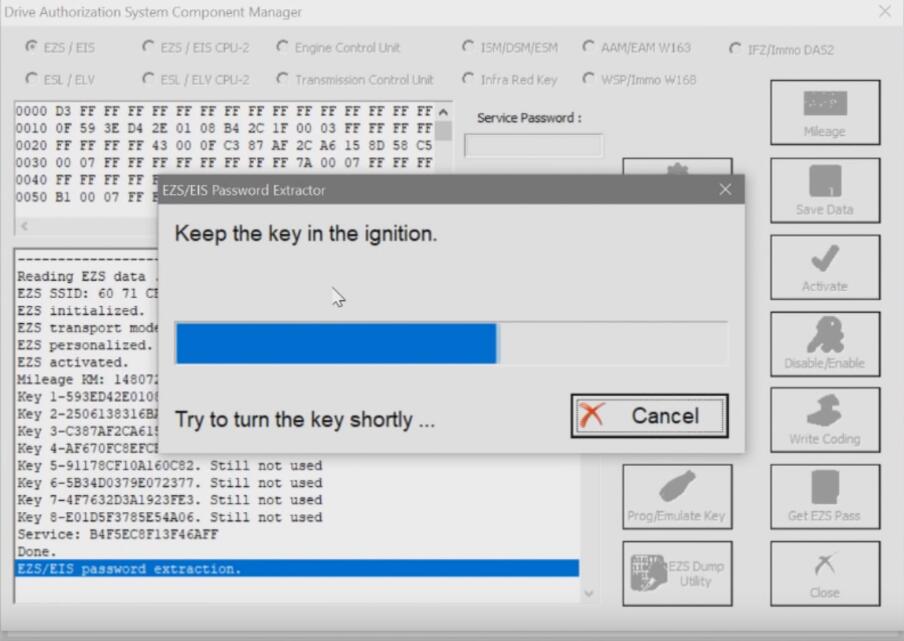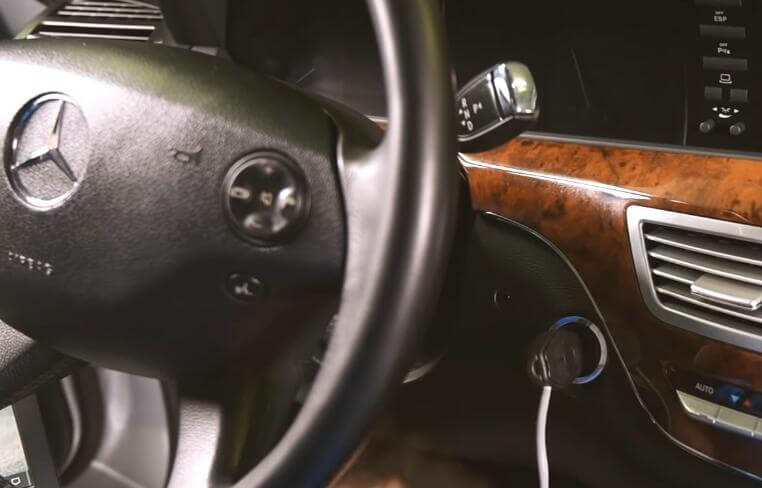 Active AMS and internet connection are needed for the procedure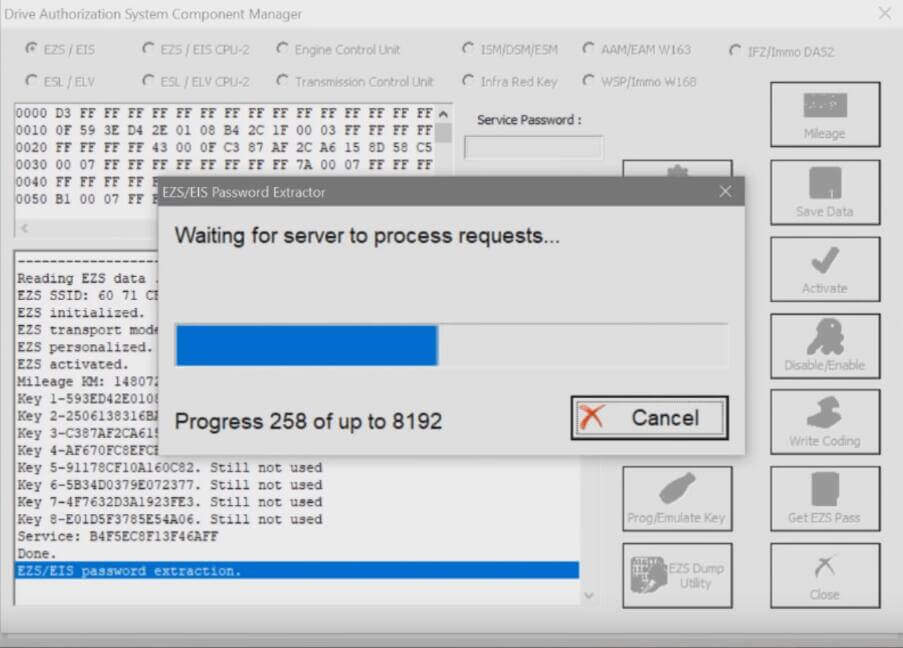 Here the password popped up at 300 counts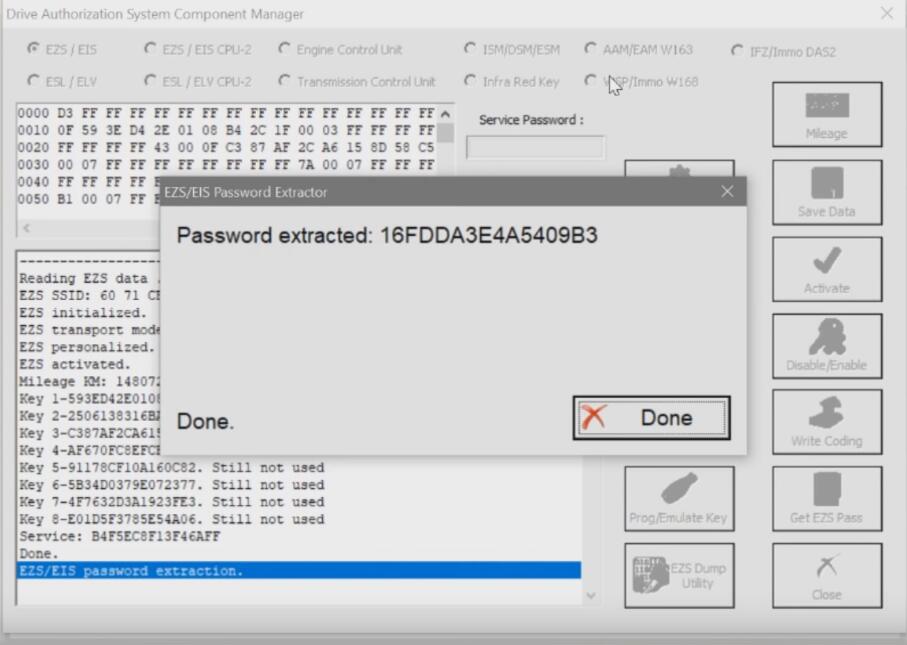 Now back to click "Prog/Emulate Key" and click "Program"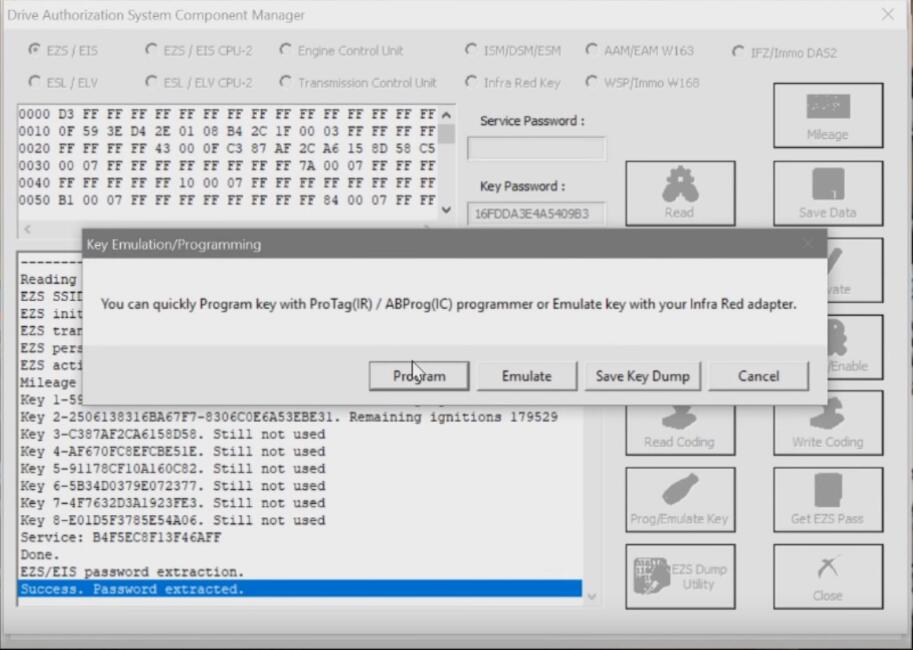 Then please check the "Automatic Key Activation" option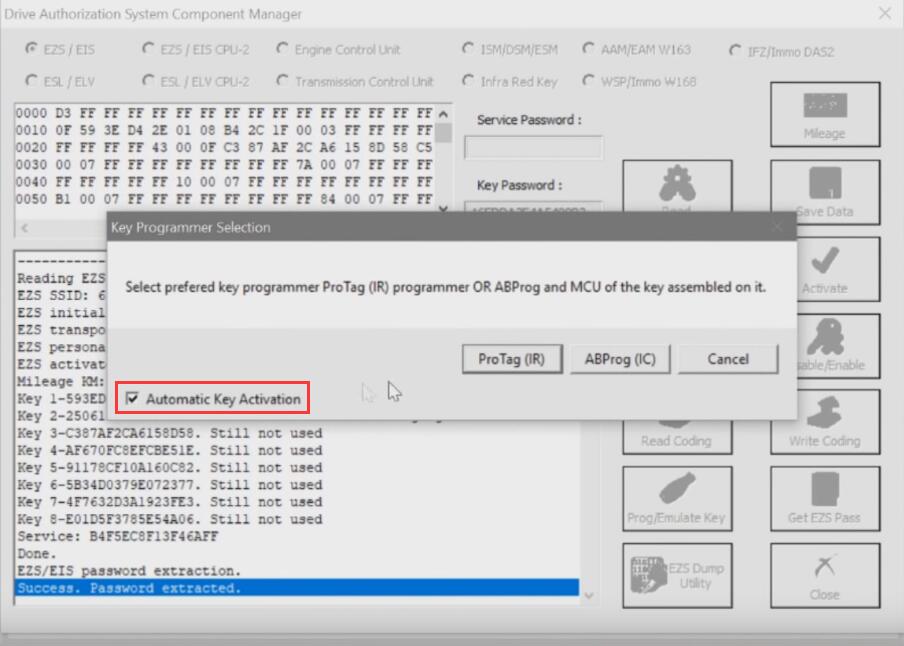 Select the desired position,and click "OK" to continue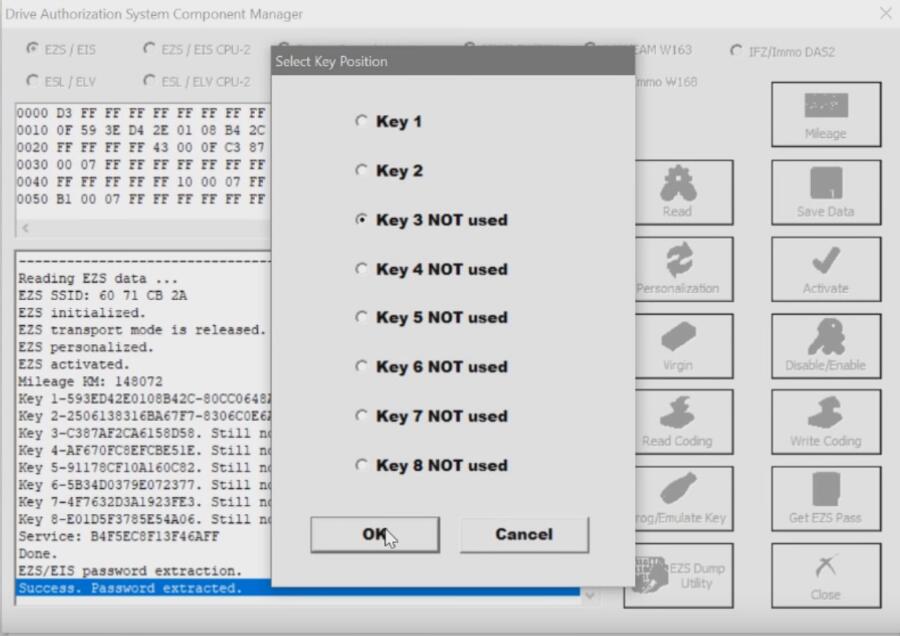 Insert key in your ProgTag programer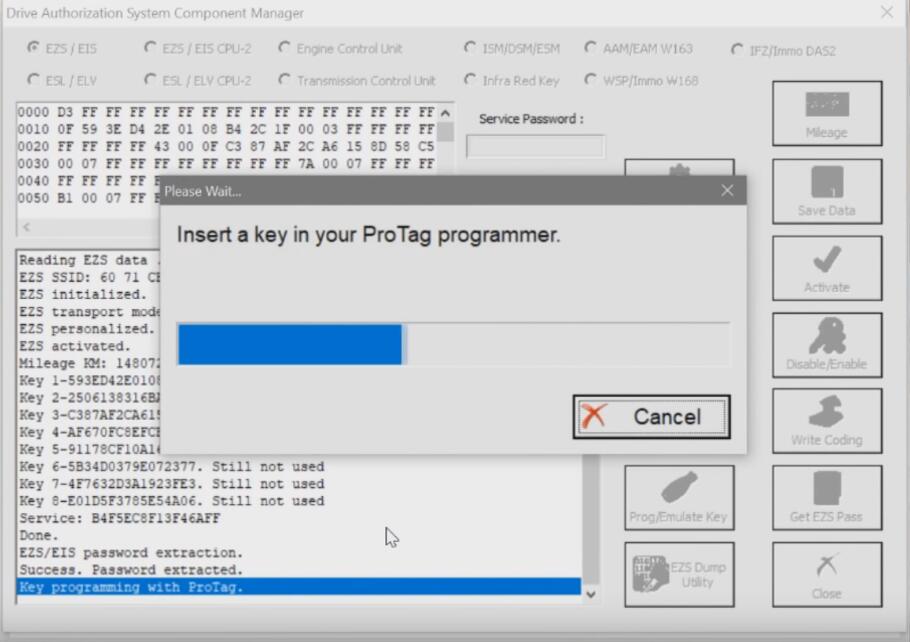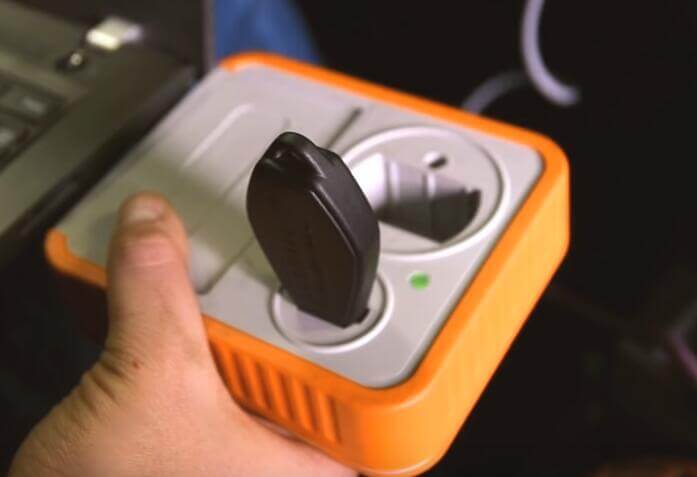 Wait key programming,it will show you massage "Key programmed"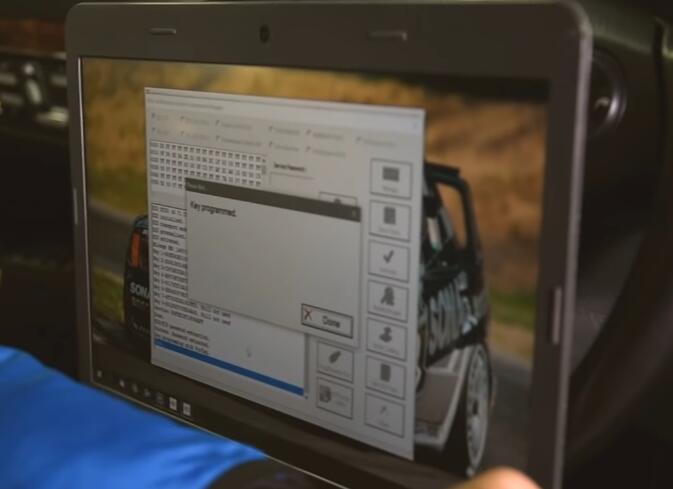 Done!
(Visited 129 times, 1 visits today)