Here car-auto-repair.com show the procedures to disable or active passenger airbag for VW.Hope it helps!
Preparations:
How to Install VCP System Diagnostic Tool Software
VCP System Professional Diagnostic Tool Software Download
Procedures:
Connect VCP interface to vehicle,then inter menu to select "Guided function assist"
Select "Airbag" at right section and select "Deactivation passenger airbag"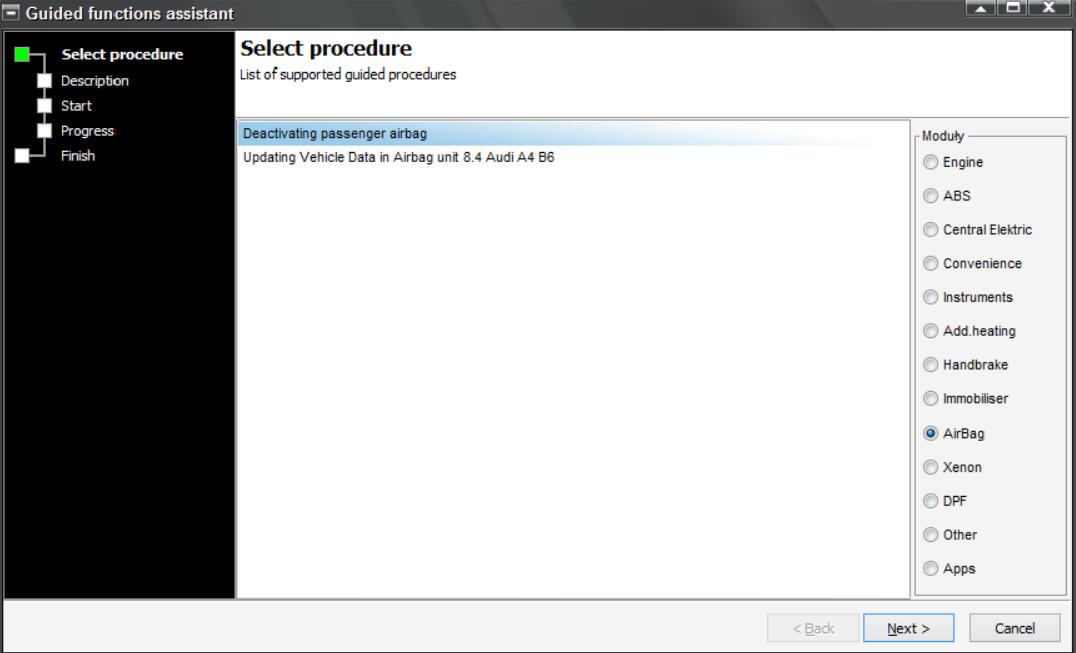 The procedures for the passenger airbag off.
WARNING! Is also required physical separation of airbag otherwise the ECU will report an error "too high resistance"
Condition on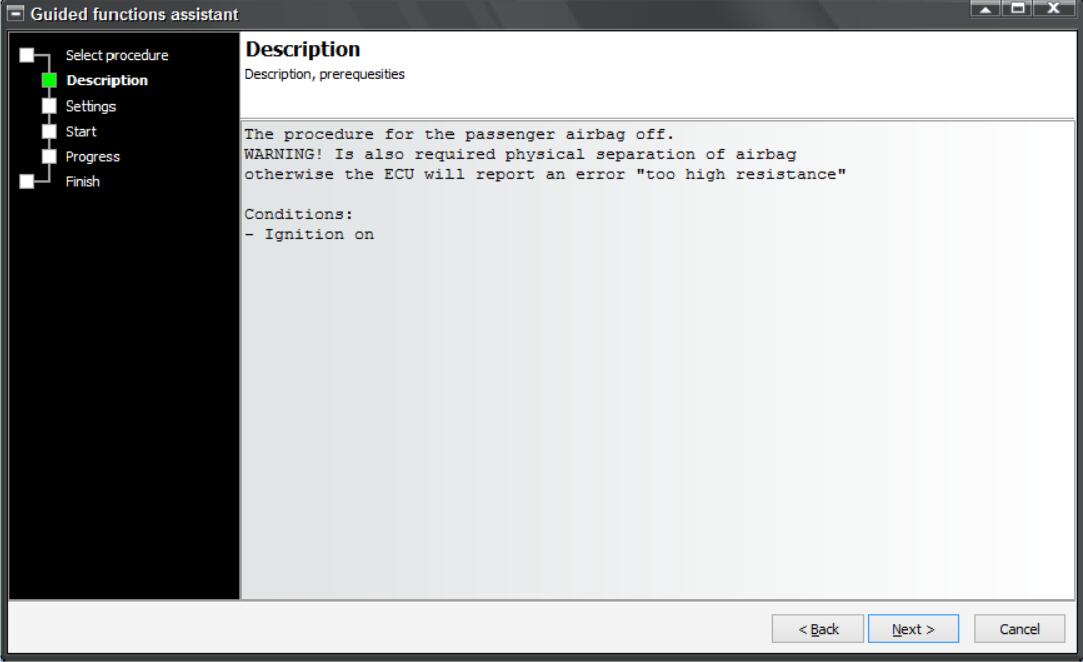 Here you can select additional options:Turn on or Turn off
Click "Next" to start the processing…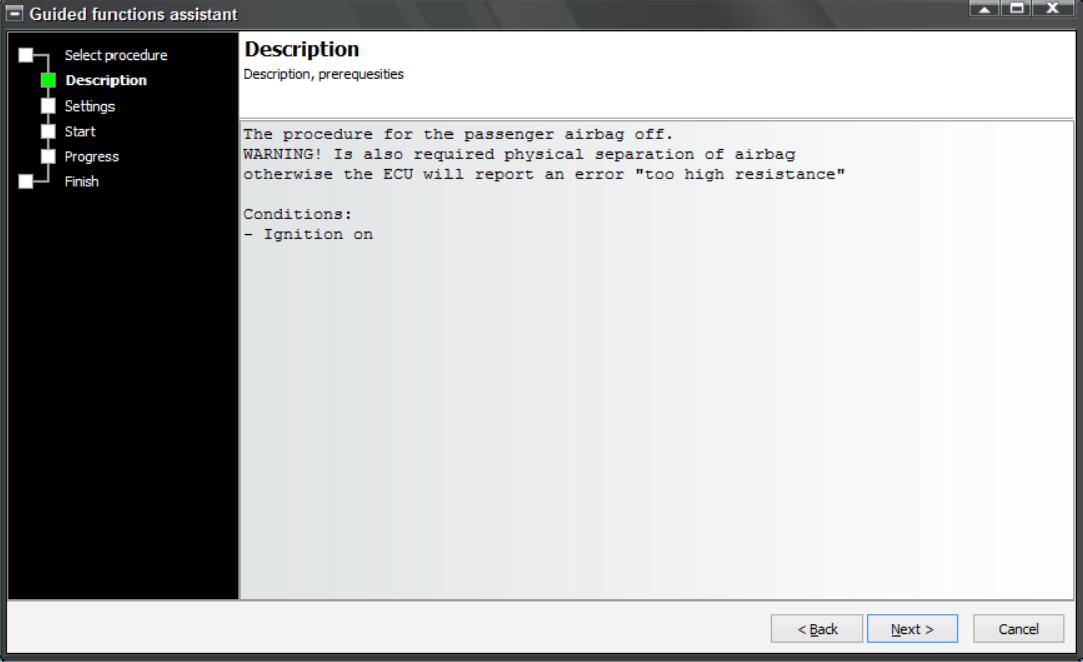 Done!
(Visited 1 times, 1 visits today)