This instruction show you guide on how to use DS150E diagnostic software to do instrument language changing for Seat Leon 1.4 TSI 2009.More about Seat projects,please check it here:Seat Trouble Repair.
Procedures:
Connect DS150E interface to Seat Leon OBD port,then run DS150E software.
Select "Seat"–>"Leon II"–>"2009 (VIN 10=9)"–>"Instrument"–>"Instrument"–>"Diagnose"
Then click "OBD" button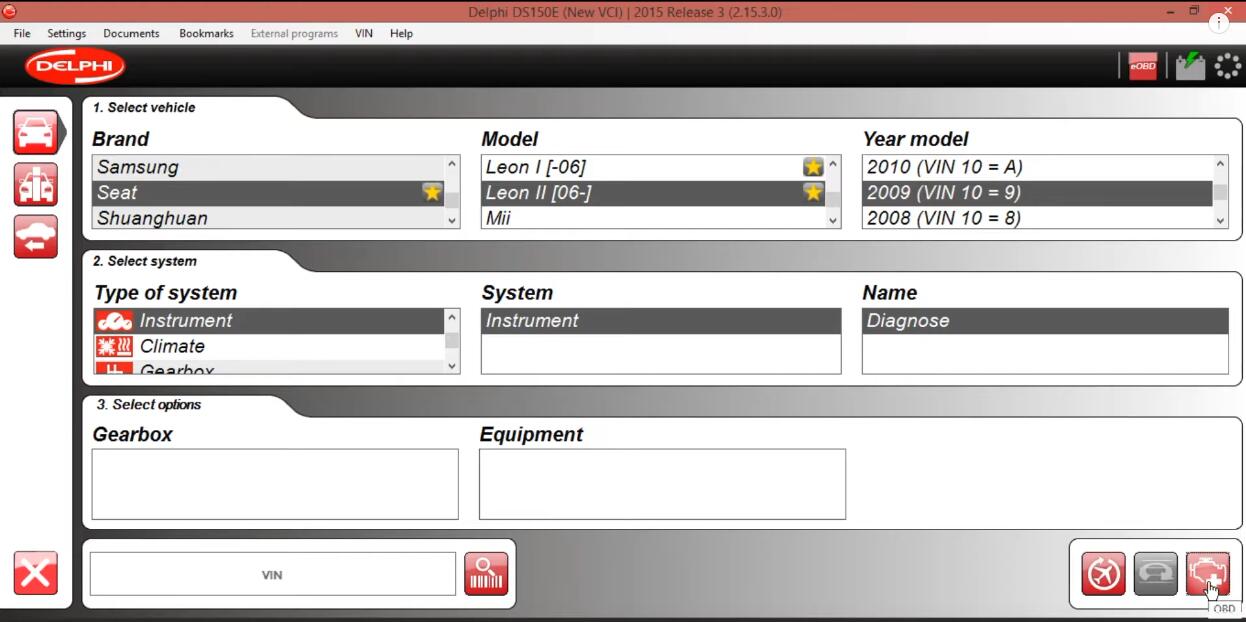 It show you with some condition,make sure you have done,then click "OK"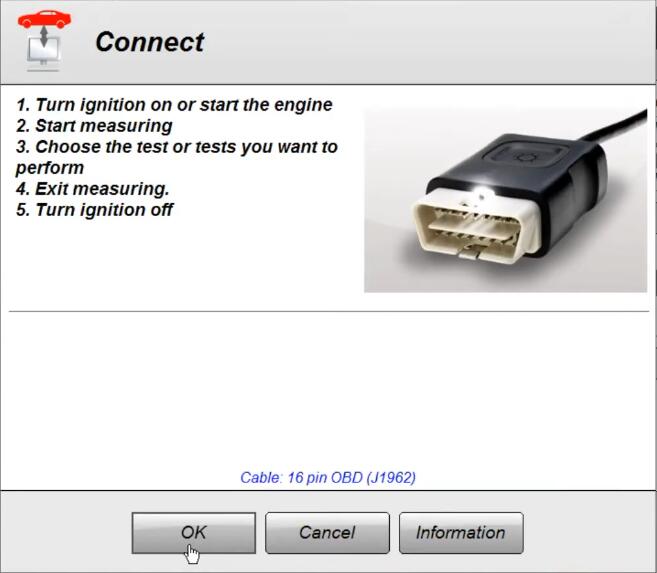 Now click "Adjust" button at left side menu
Select "Language Change"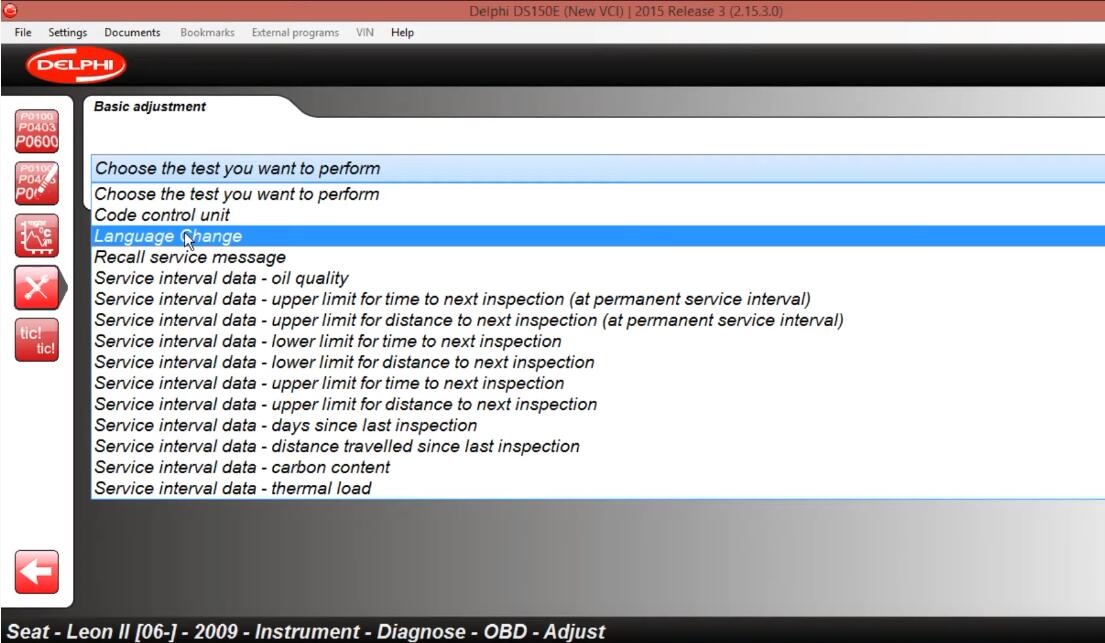 This function is used to change language in the instrument.
The language can only be adapted on instrument that supports the function
Test conditions:
Ignition on,engine off
Battery voltage above 12 V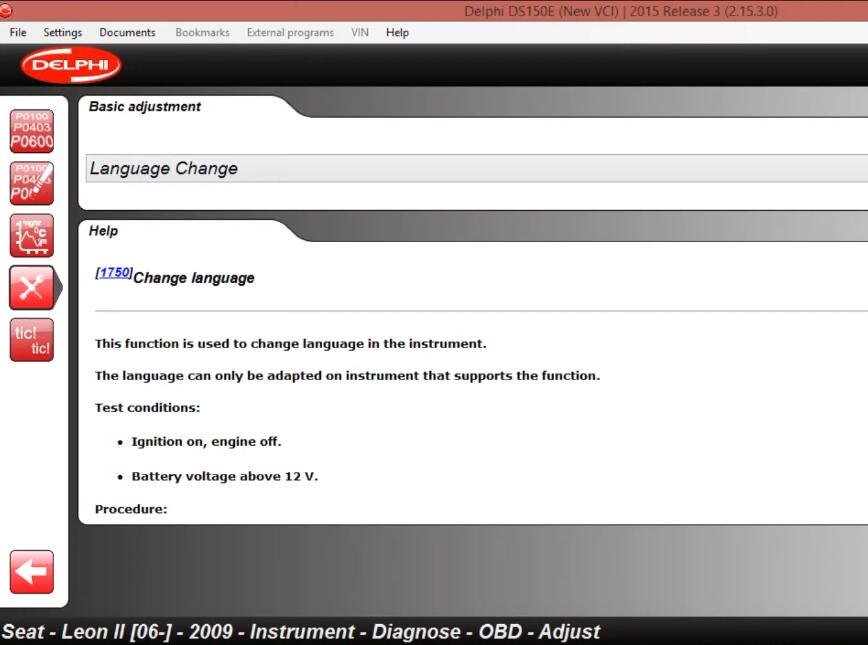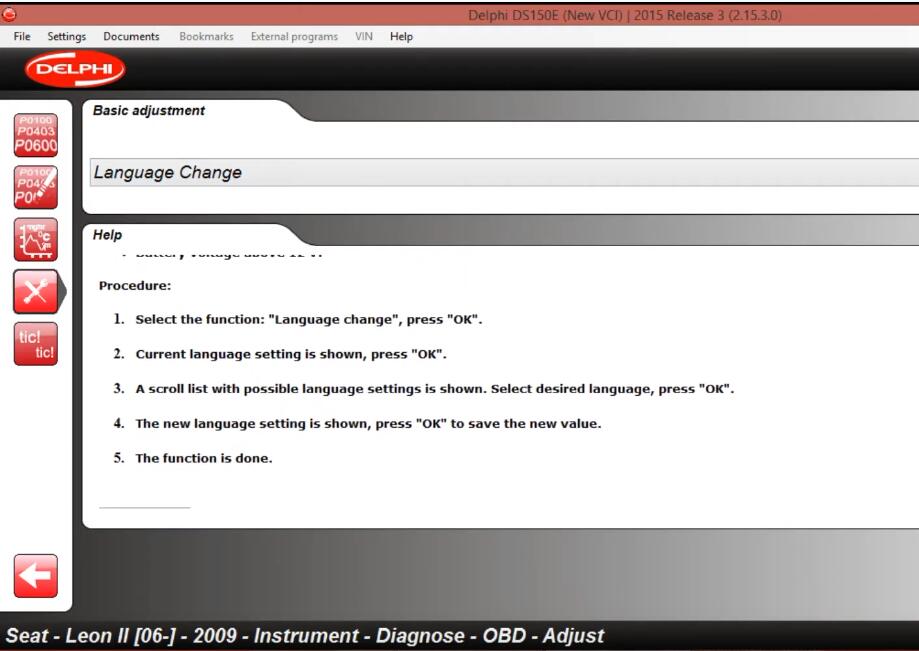 Click "OK" button at right side
And it will ask you to engine off,ignition on.
Then click "OK"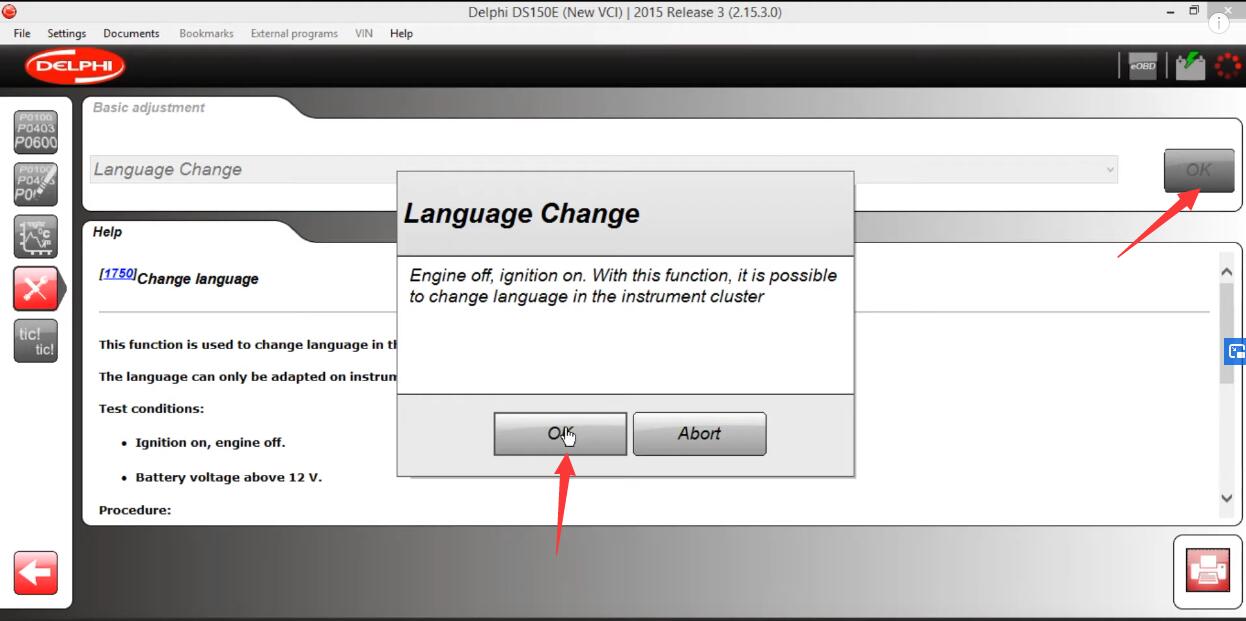 Actual value:English
Would you like to change?
Click "OK"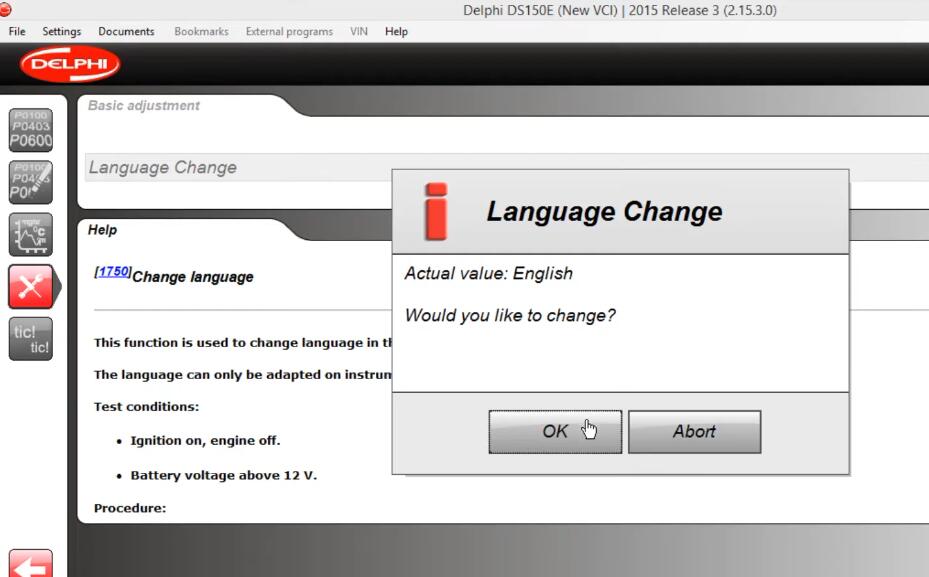 Now here select the language you want,then click "OK"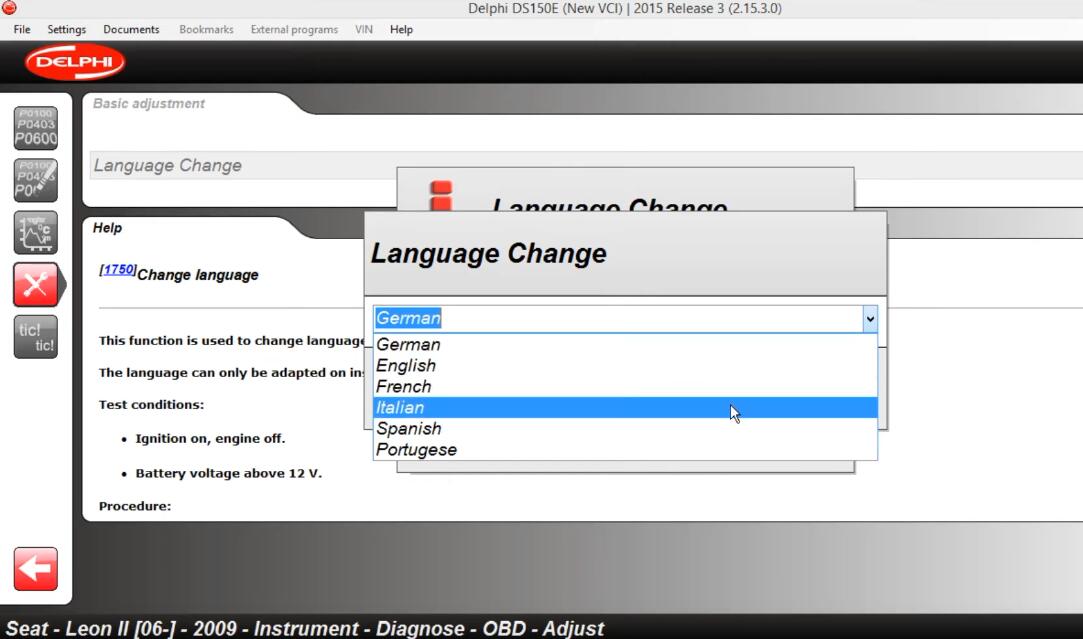 New value:Italian
Click "OK"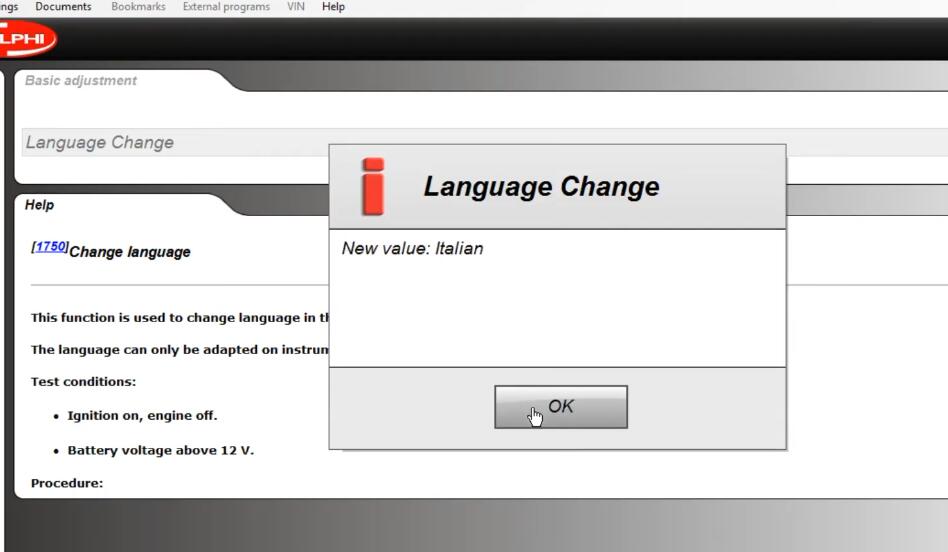 DS150E change language for Seat Leon done!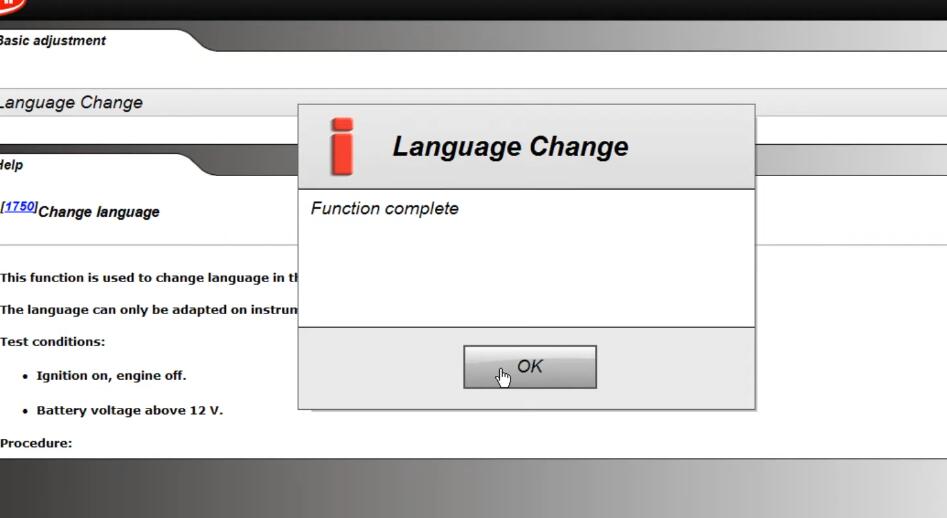 (Visited 53 times, 1 visits today)