This mini post show a guide on how to use DS150 to diagnose Audi A3 2009 to check CAN communication gateway real-time data.And you can check the video guide at end of article.
More Delphi DS150E Project Here:DS150E Test Cases
Procedures:
Connect Delphi DS150E interface to vehicle,then run Delphi DS150E software
[Audi]–>[A3]–>[2009]–>[Multifunction]–>[Gateway]–>[Diagnose],then click "OBD" button at right low corner.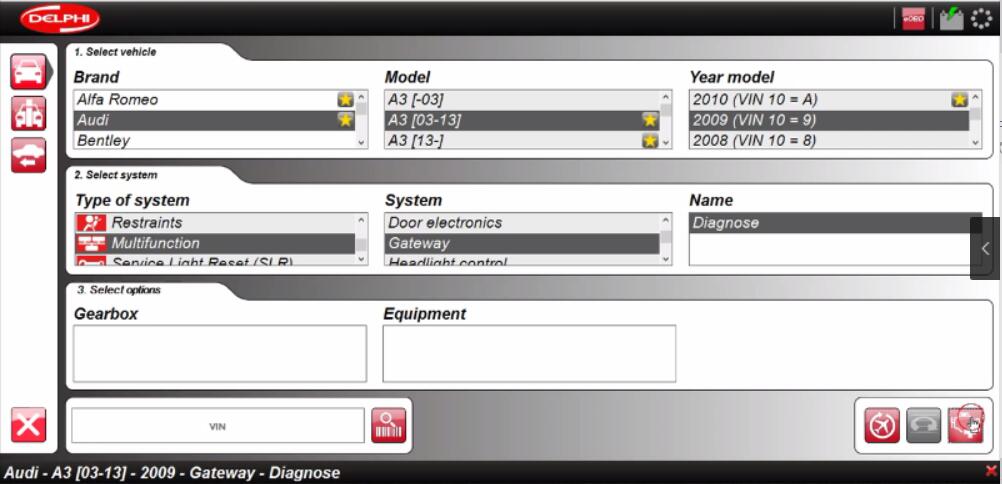 Click [OK] to continue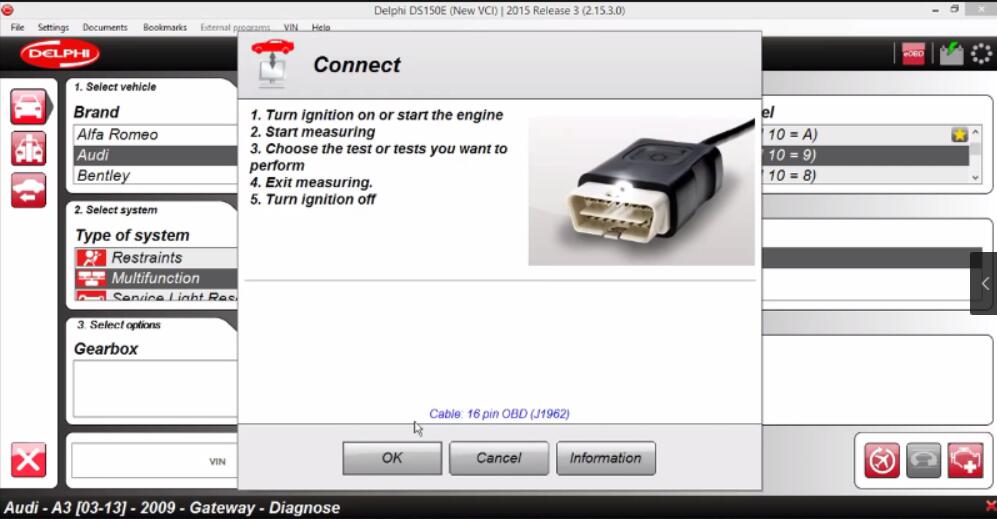 Communication established
Choose function by using the buttons in the left menu
Tip:
Move the mouse pointer over the buttons to see a hint describing the function
Click "Real-time data" button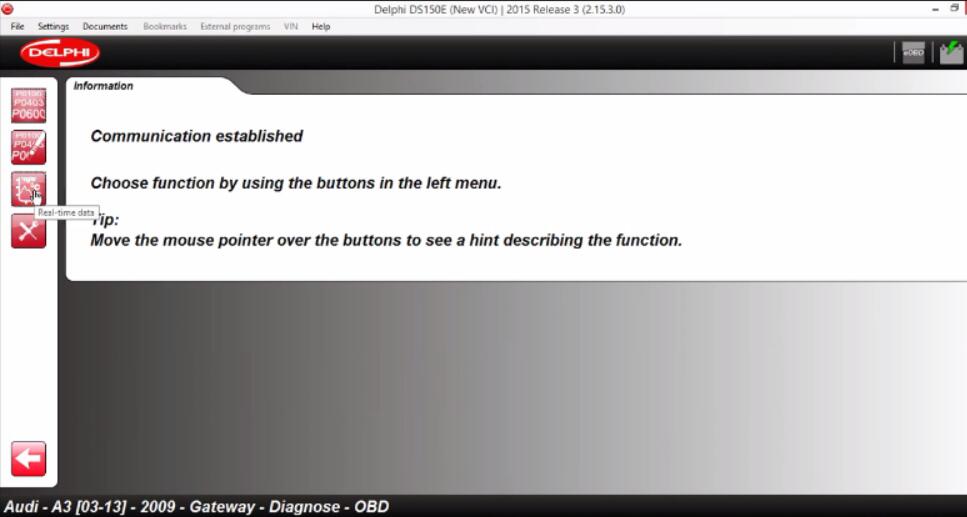 Now the Real-time data show as below:
It show from "Data list 1" to "Data list 2"….
You can click "Next" button to view more control module status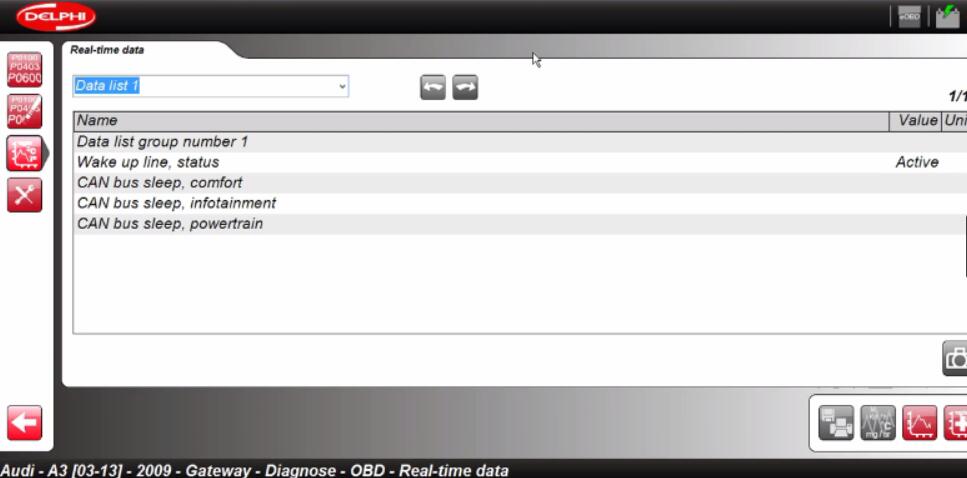 Transport mode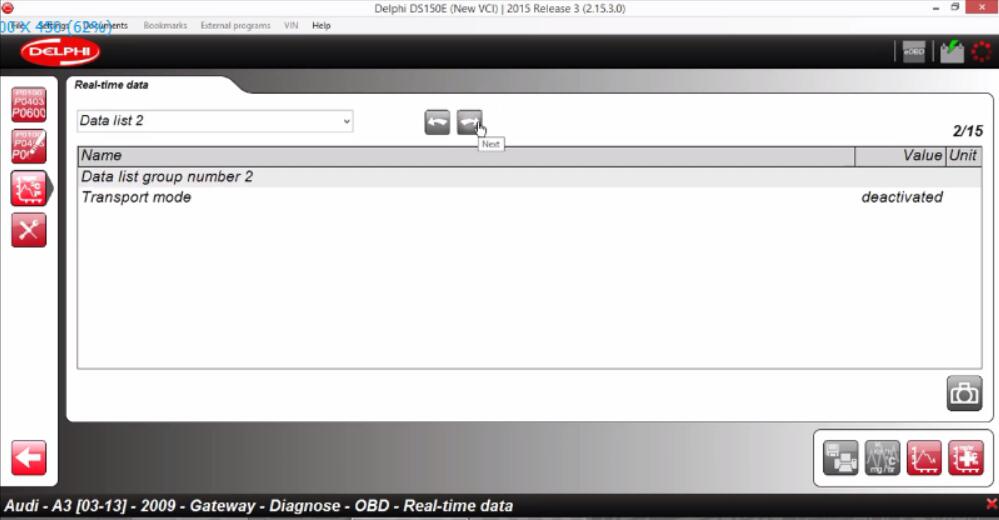 CAN:communication,gateway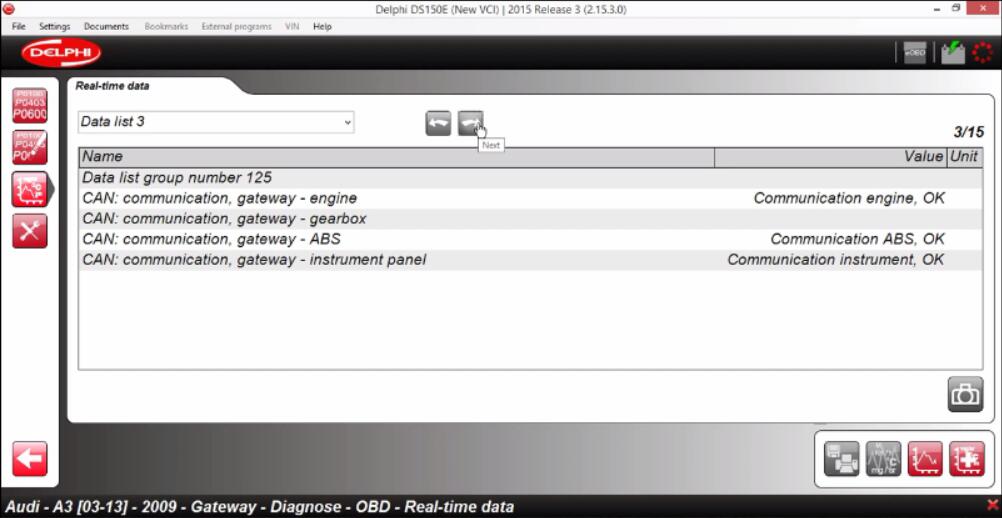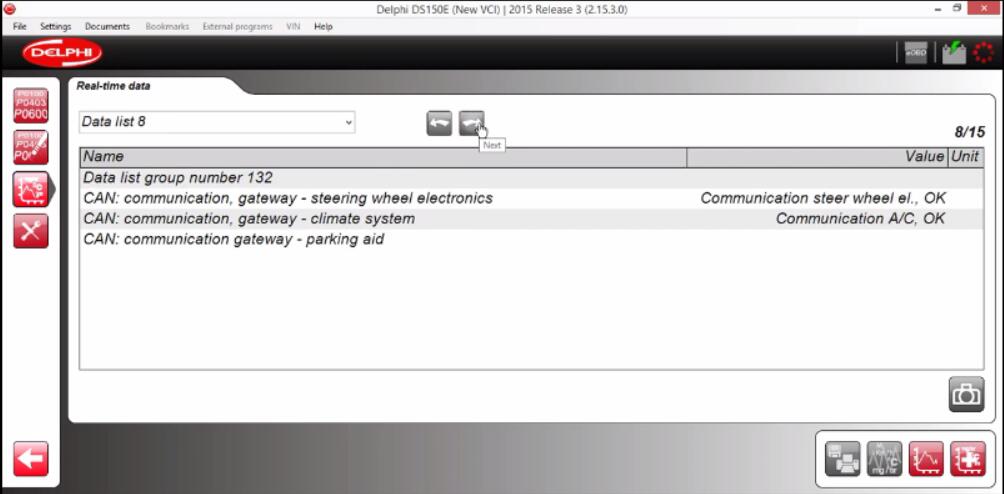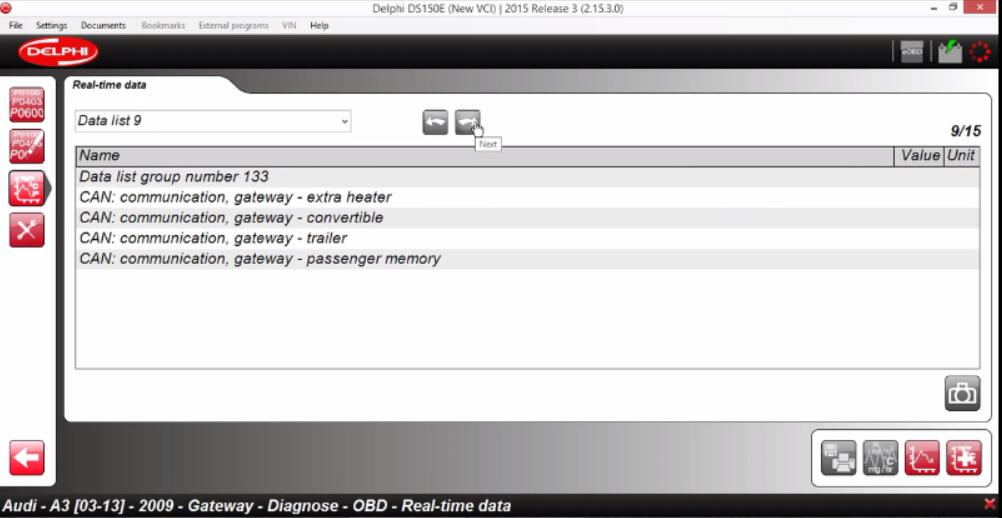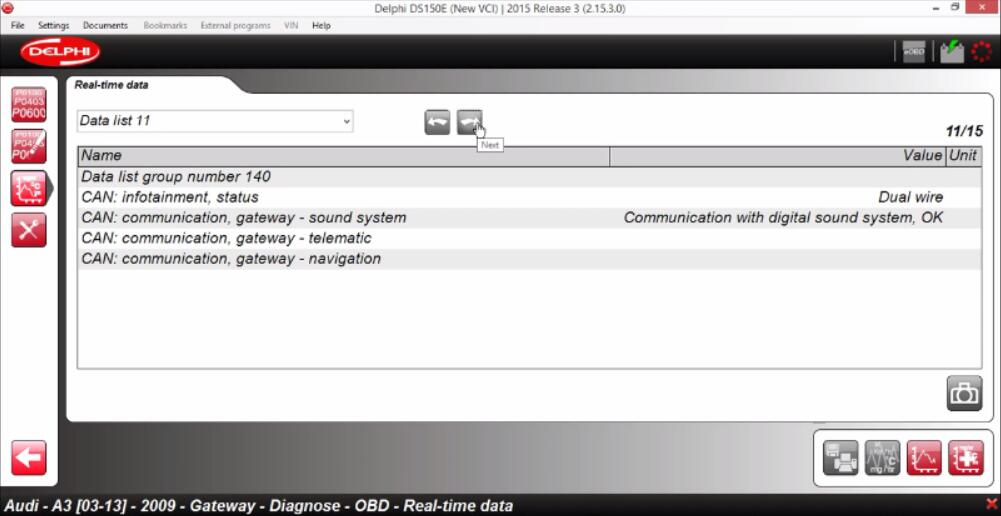 Done!
(Visited 27 times, 1 visits today)