This is a mini guide on how to use Rheingold ISTA register battery for BMW F10.And I had written other article about BMW Battery Registration Before:
How To Use INPA Register BMW 7 Series New Battery
How to register a new BMW Battery after replacement
Rheingold ISTA Software Download:
2023.05 BMW Rheingold ISTA+ 4.41.21 4.23.14 ISTA-P 3.71 Free Download
Procedures of BMW F10 Battery Registration by Rheingold ISTA:
Connect your hardware to your BMW vehicle,then open the Rheingold ISTA.
At first,read your vehicle there you go click on activities.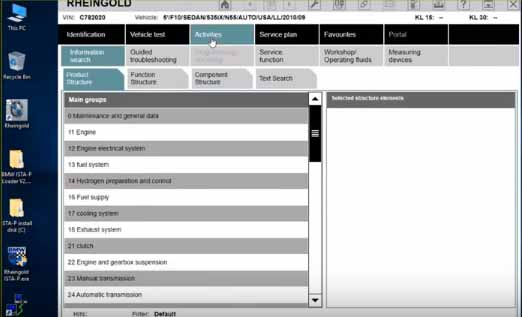 Select service function,select number 03 body go all the way down to voltage supply to select "Battery"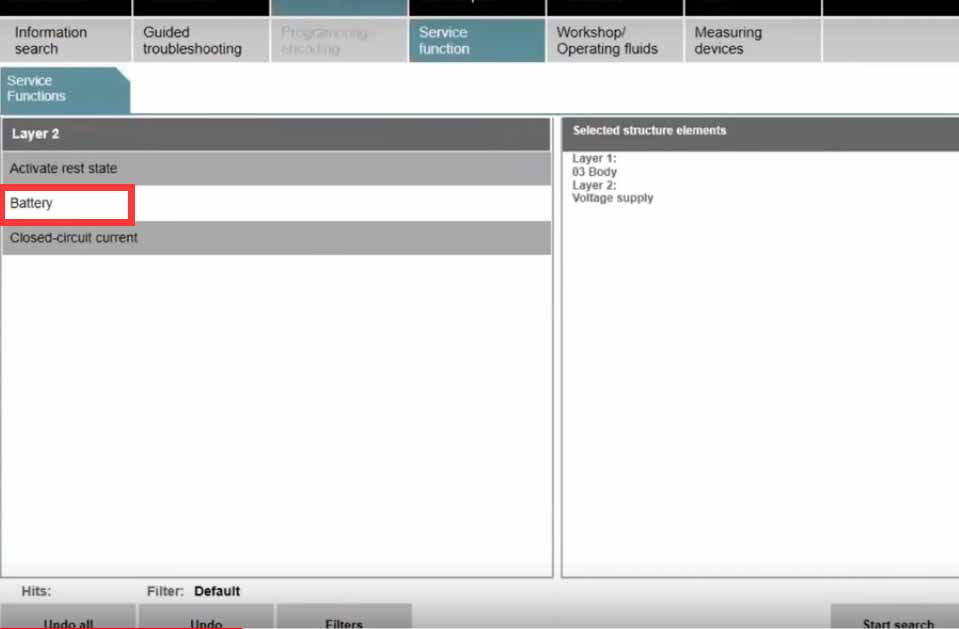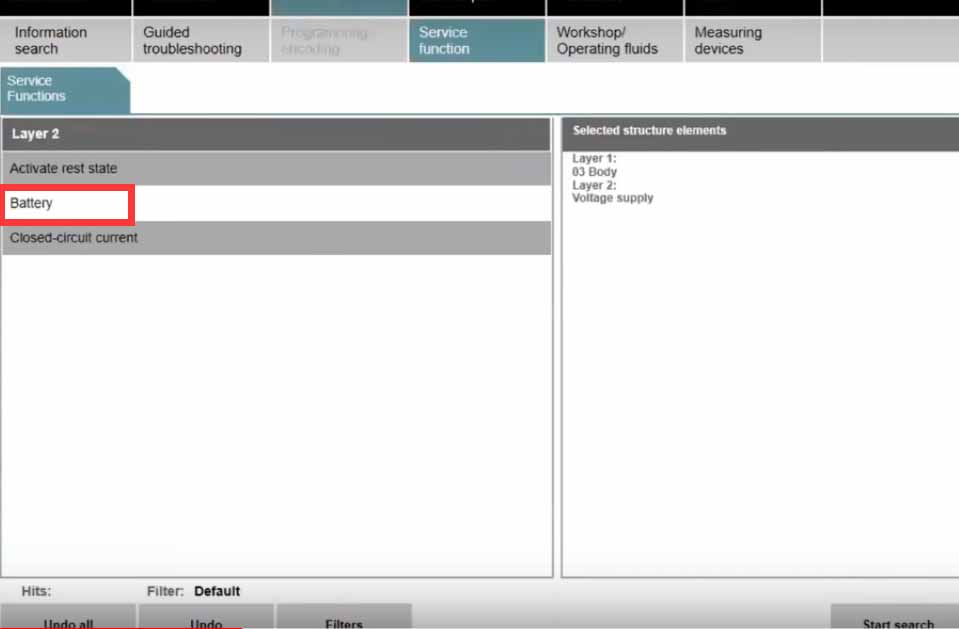 Select "Register battery change"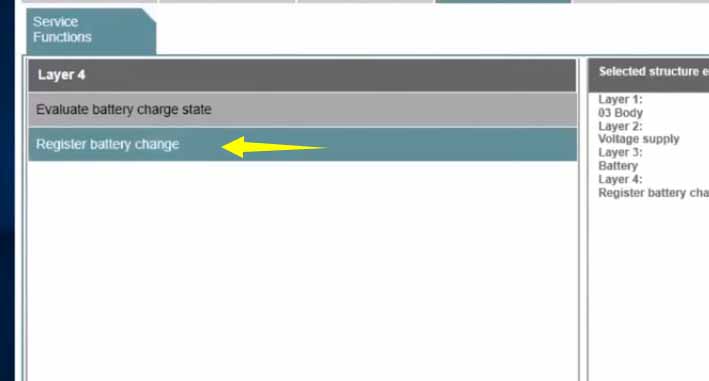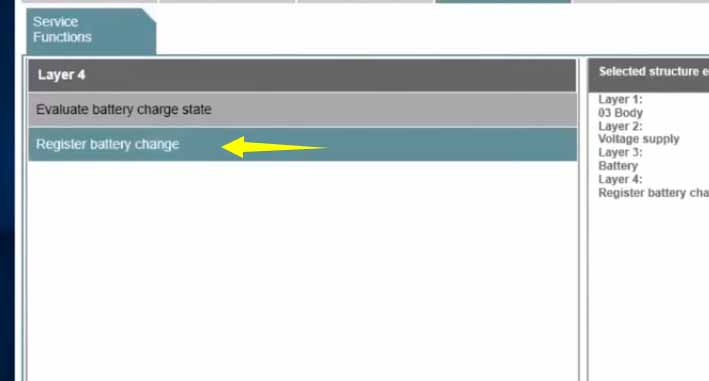 Then click on ABL register battery replacement
It prompt "Searching for documents"
Then it will show the info to wait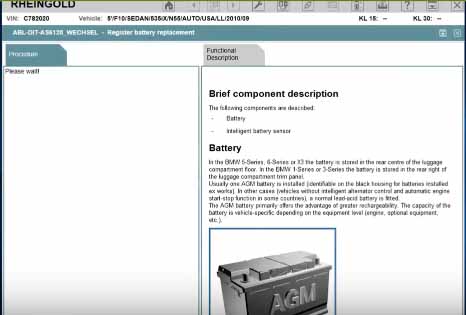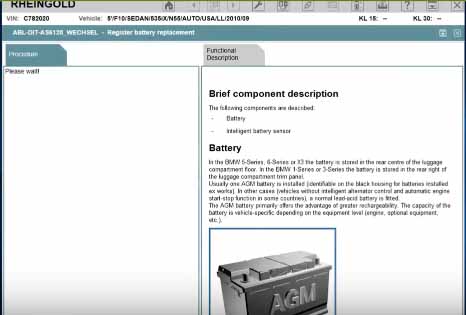 Selection:
Select "Register battery replacement"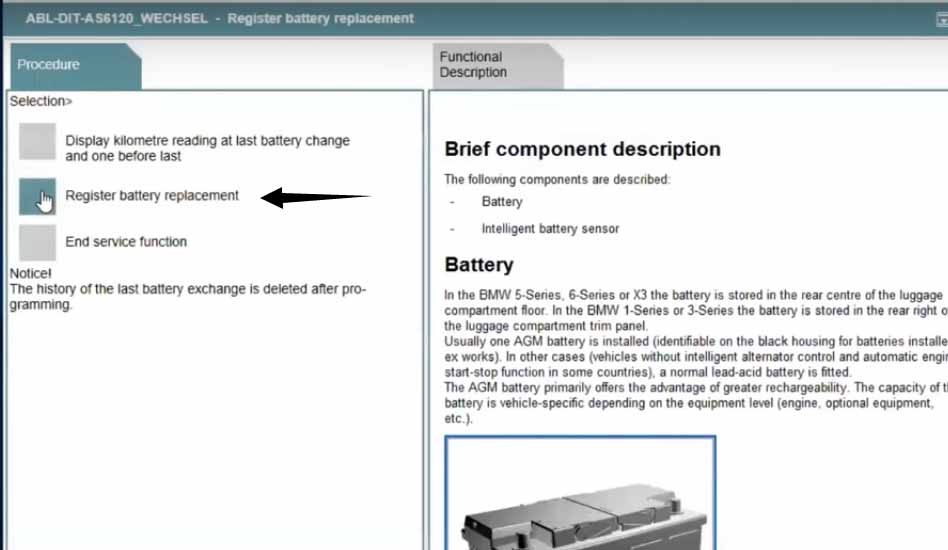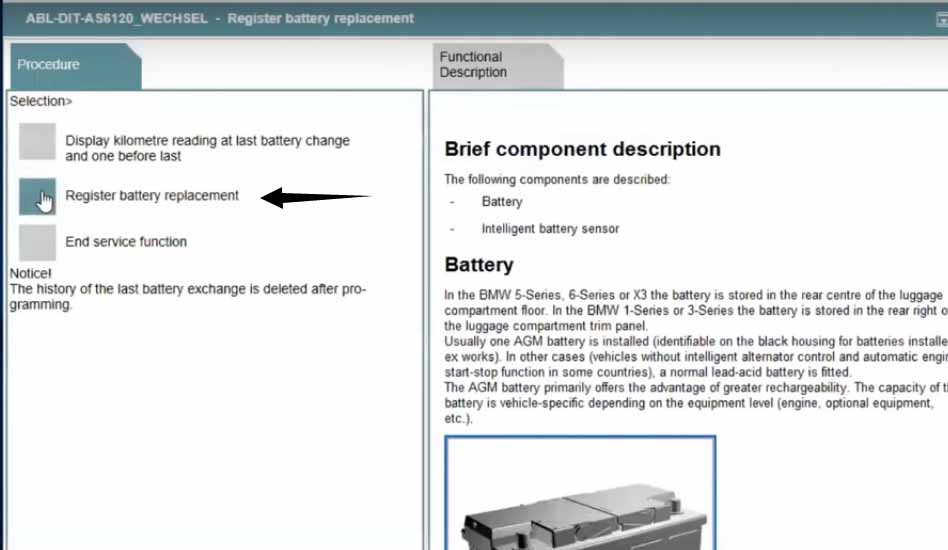 Then go next,it prompt below:
In the next test step,the battery exchange is entered!
Procedure the follow state:
Engine off
Terminal 15 on
Important!Entry cannot be canceled!
Original battery type and battery capacity acc. to vehicle order 90Ah…
Click "Enter battery,replacement same capacity"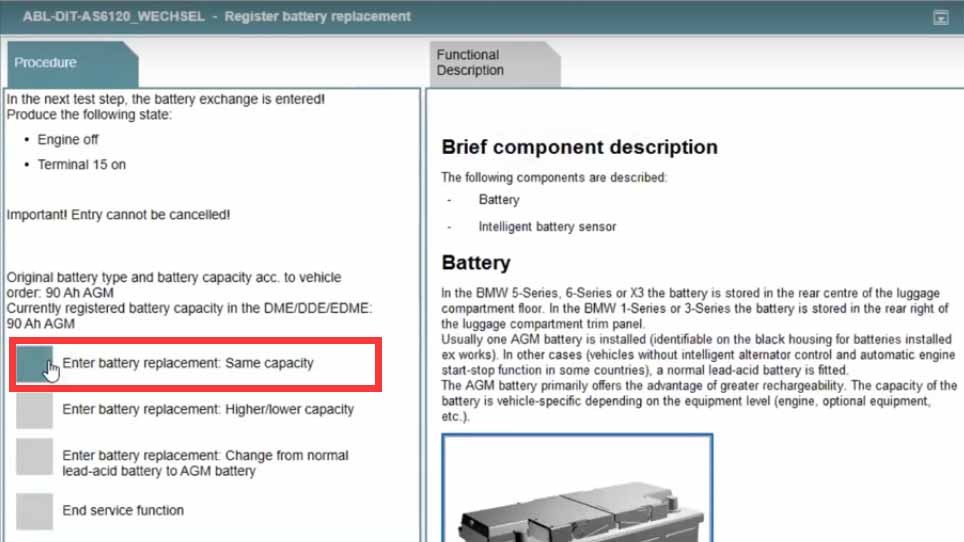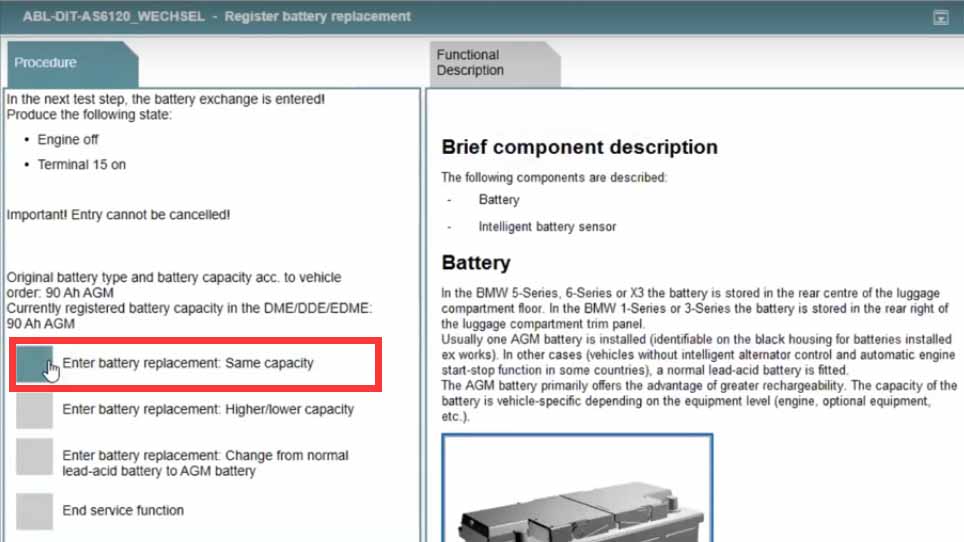 Then it will ask "Is the newly installed battery an original BMW component"
Here I click "NO"
Please wait…
The battery replacement was successfully registered.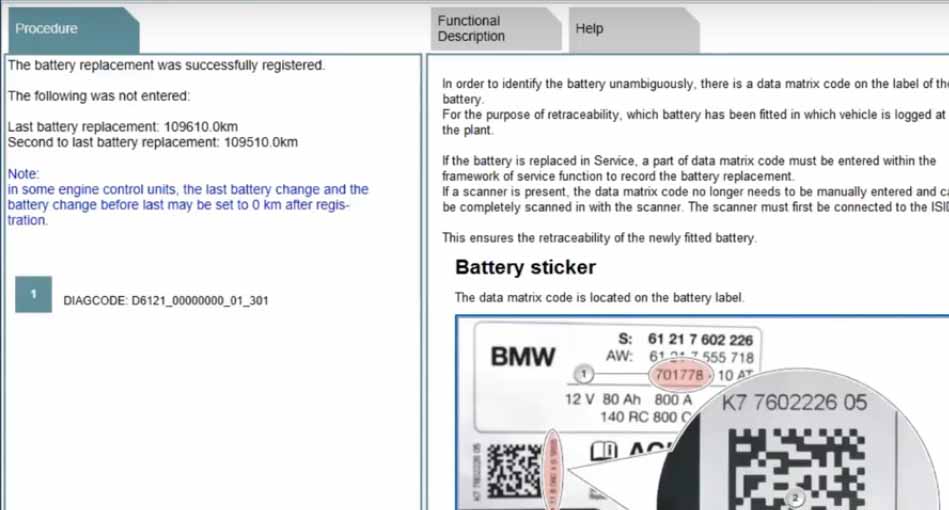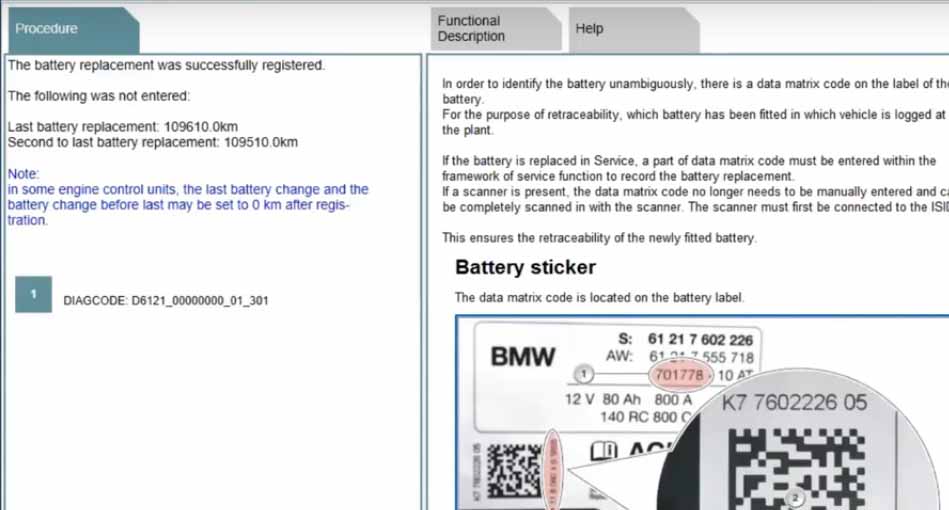 BMW F10 Battery Registration Video Guide:
(Visited 29 times, 1 visits today)