What is Meritor Wabco Toolbox?
Meritor Wabco Toolbox is a diagnostic software base on PC diagnostic capabilities,designed for Meritor WABCO tractor and trailer pneumatic ABS, trailer RSS Plus™, Hydraulic ABS, Hydraulic Power Brake (HPB), electronic level valvesfor tractors, electronic leveling valves for trailers, Electronically controled air suspsension (ECAS) for buses, and Onguard Collision Safety Systems.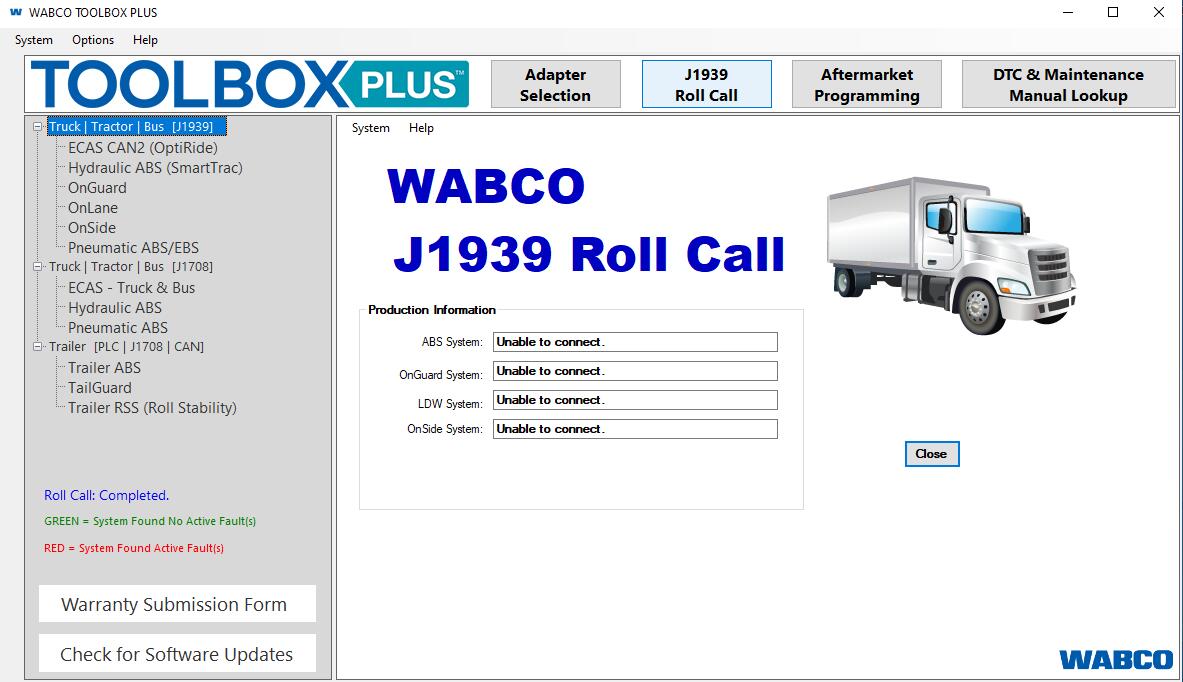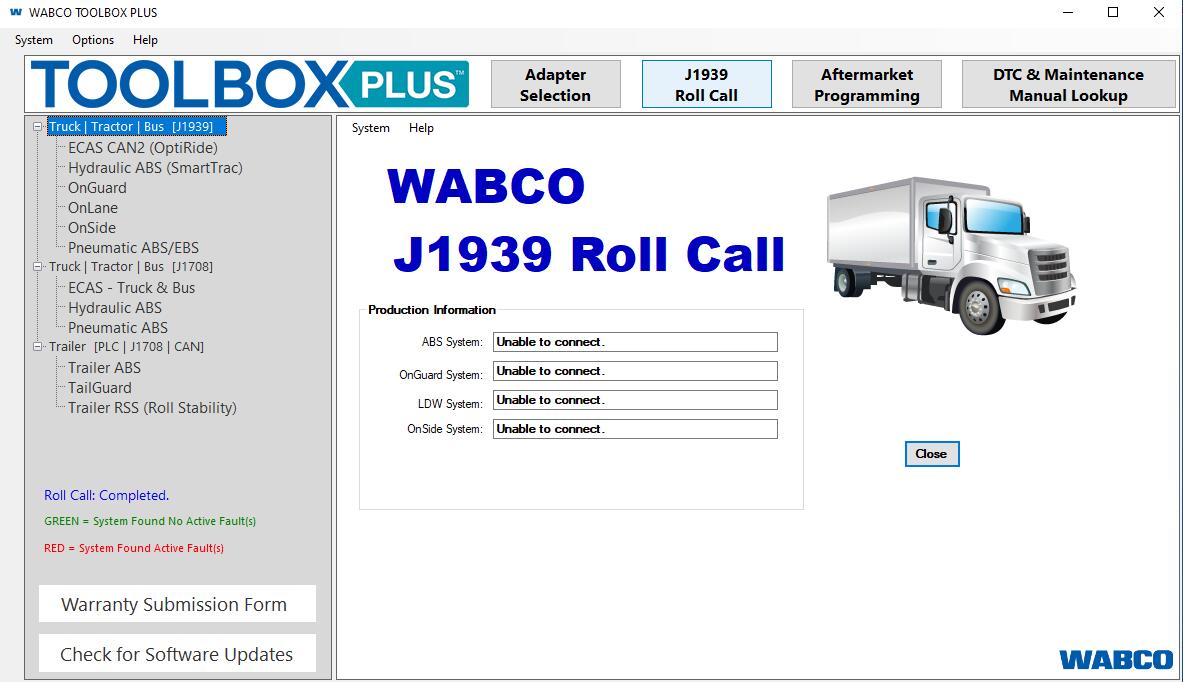 Meritor Wabco Toolbox Features:
Displays both static (e.g., ECU number) and dynamic (e.g., RPMs) information from the system under test
Displays both active and stored system faults, as well as the appropriate repair instructions
Activates system components to verify system integrity, correct component operation and installation wiring.
J1939 diagnostics for pneumatic ABS
J1939 diagnostics for ECAS
Next Generation OnGuard Radar Diagnostics
OnLane Lane Departure Warning Diagnostics
J1939 bus monitor availability in main menu
Fault descriptions and data appear in web browser with links to further information
Legacy J1708 TOOLBOX still available for diagnostics
Automated emails and messages communicating availability of software updates and upgrades
Meritor Wabco Toolbox Installation OS Requirement:
– O.S.: Windows XP; Windows Vista; Windows 7; Windows 8
– CPU: Pentium/Athlon 1.8 GHz or higher
– RAM: 1 GB of system memory
– Hard Drive: 100 MB of available space
– RP1210 compliant vehicle datalink adapter (VDA) for SAE J1939, J1708/J1587 or PLC
– USB Port or Serial Port for RP1210 adapter
– CD-ROM
Meritor Wabco Toolbox Download:
Meritor WABCO Toolbox 12:
http://chalks.com/wp-content/uploads/toolbox-12.zip
With Toolbox 11.2, fleet customers using Meritor Wabco's ECAS product no longer need to supply a unique pin number to calibrate their ECAS systems, resulting in valuable time-saving. The new pin-less calibration of ECAS applies to all 12V systems.
Meritor WABCO Toolbox 12 UPGRADE
http://chalks.com/wp-content/uploads/toolbox-12-upgrade.zip
Meritor WABCO TOOLBOX 12.2 English + Activation
https://mega.nz/#F!dBBX1BjI!dULtGHbefmF_Fisp2QAYdw
WABCO TOOLBOX 13.6:
2022 Wabco Toolbox 13.6.3 2022 100% Work Solution
Visited 145 times, 1 visit(s) today