During changing oil for Liebherr R9600,you need replace the oil filter.So in this post,car-auto-repair.com show you the guide on how to replace oil filter for Liebherr R9600 hydraulic excavator.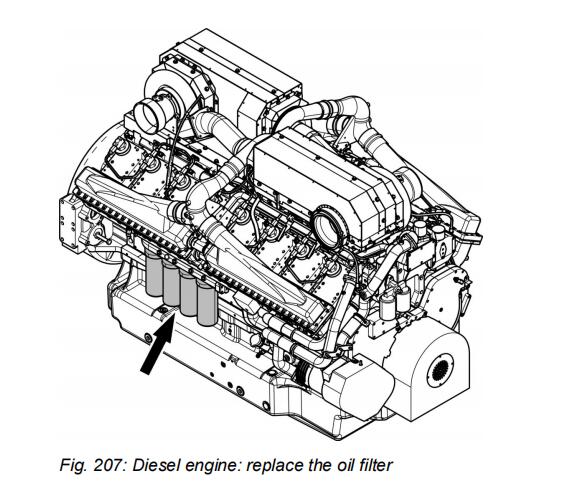 Related Contents:
2021 2018 Liebherr Lidos Offline EPC+Service Manual Full Free Download
Procedures:
WARNING
Hot oil!
Risk of burns.
Use the applicable Personal Protective Equipment (PPE).
Check that the Diesel engine is stopped for a minimum of 10 minutes.
Do not touch hot oil or hot surfaces.
Make sure that the following preconditions are met:
The machine is safely parked on firm and level ground.
The Diesel engine is stopped.
Make sure that the following tools are available:
Used oil container
Filter wrench
Clean cloth
Put the used oil container below the oil filter.
Remove the used oil filter with the dedicated filter wrench and discard it.
Clean the sealing of the oil filter head with a clean cloth.
Apply new oil on the seal of the new oil filter.
Fill the new oil filter with new oil.
NOTICE
Incorrect tightening of the oil filter!
Risk of leakage, risk of damage to the Diesel engine.
Obey the procedure to install the oil filter correctly.
Install the new oil filter: turn the oil filter until the oil filter touches the oil filter head.
Tighten the new oil filter: turn by the number of turns that is given on the oil filter.
More repair case for Liebherr machine,pleae refer to: Liebherr Trouble Repair.
(Visited 25 times, 1 visits today)