This instruction show you guide on how to disassemble hydraulic pump for Kubota U10/20/35/45 excavator.
Related Contents:
2022 Kubota Takeuchi Diagmaster v22.08.01 v4.1.2 Software Free Download
Kubota EPC Spare Parts Catalogue 2021.06 Download
Takeuchi Excavator Workshop EPC+Service Manual 2018 PDF Files
What Tools You Need:
Required tools are as shown below. Get ready before repair work. Clean tools, working table and the surrounding to prevent foreign materials from getting into pump.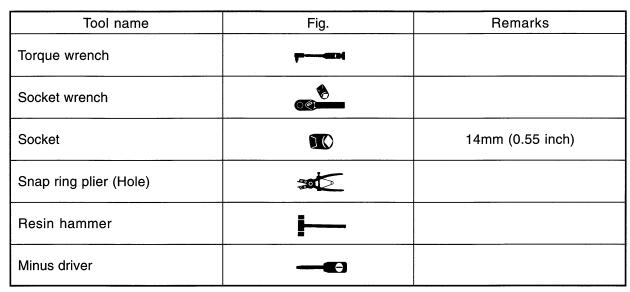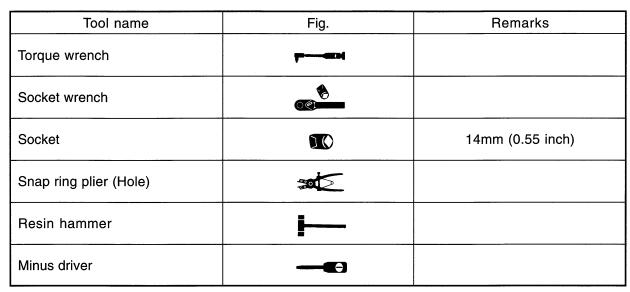 Disassembled Parts: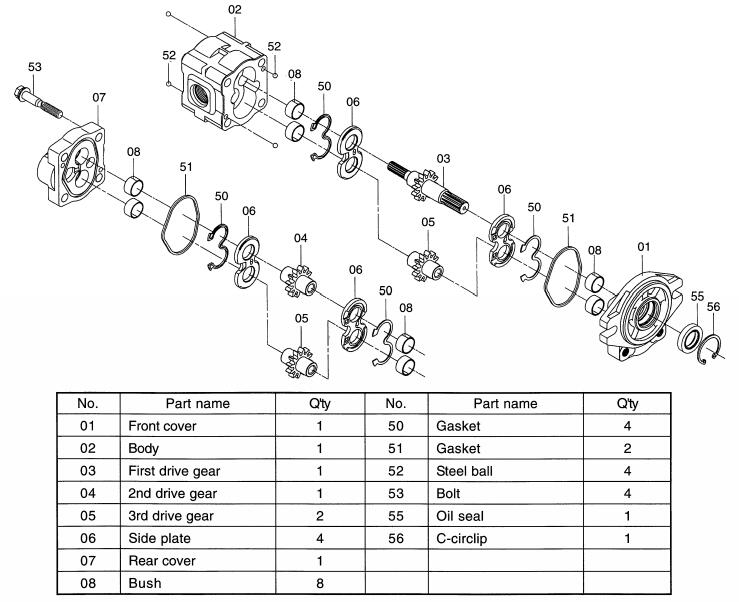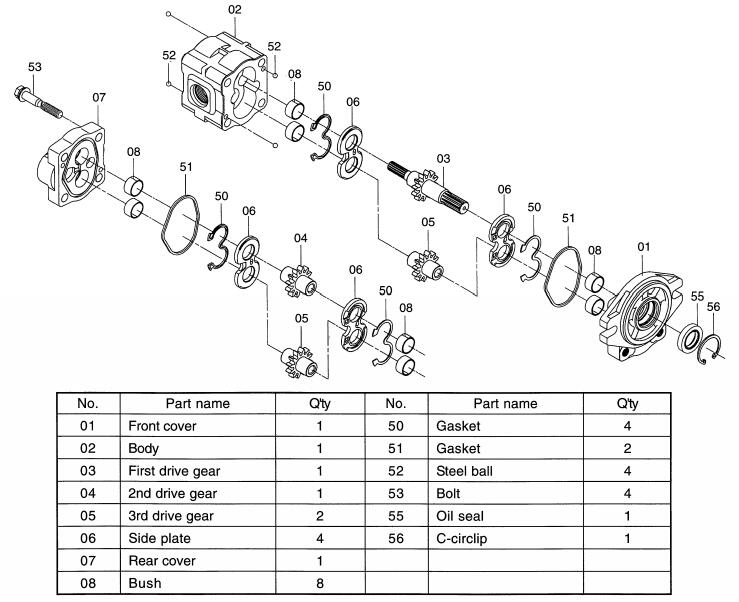 Procedures:
Before disassemble, put alignment mark on front cover, body and rear cover and remove bolts.
Bolt lightening torque:48.1~51.0 N.m(4.9~5.2 kgf-m),35.5~37.6 ft-lbs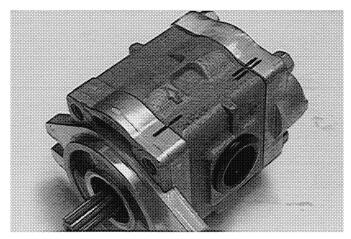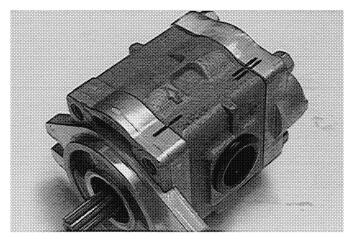 Remove rear cover, gasket, side plate,2nd drive gear,2nd driven gear and steel ball.
Bush cannot come out.
Watch steel ball not to loose.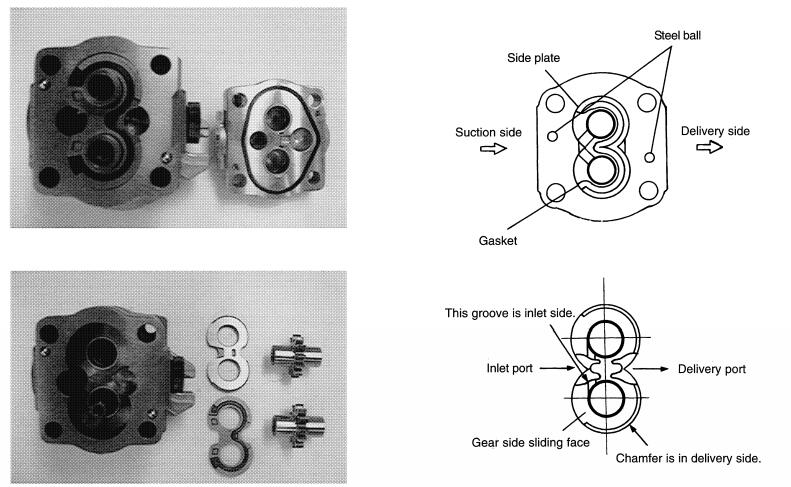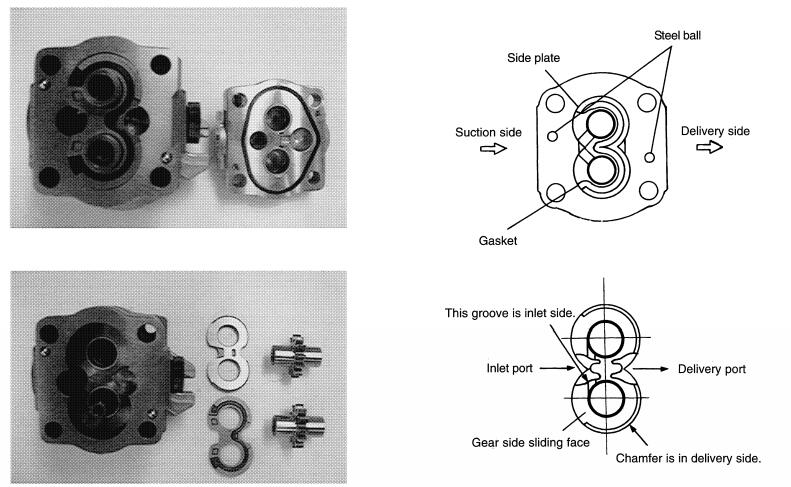 [ Renew seal]
When replacing seals, apply grease on seals and fit them in the groove.
Remaining oil seal and C-circlip in the front cover, remove gaskets, side plate,1st drive gear,1st driven gear and steel balls.2020 Kubota Diagmaster 4.3.1 Diagnostic Software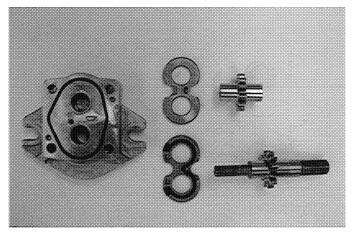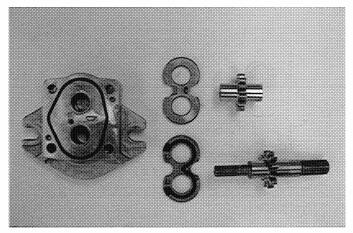 Remove C-circlip and oil seal.
Oil seal is difficult to remove, care should be taken not to damage machining surface.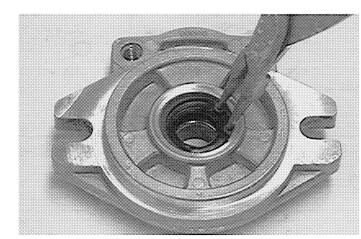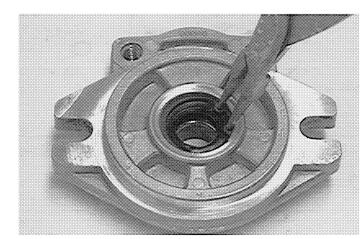 Apply grease on oil seal housing.
[Replacement of oil seal]
Apply grease on lips of oil seal.
Wound vinyl tape around spline of 1st drive gear.
Apply gease on the tape to smooth the oil seal.
Press fit the oil seal and set the C-circlip.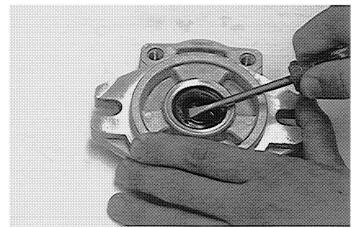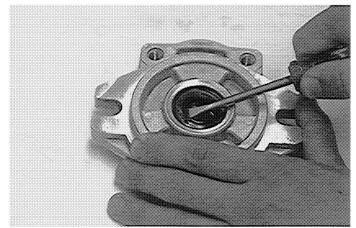 Structural parts: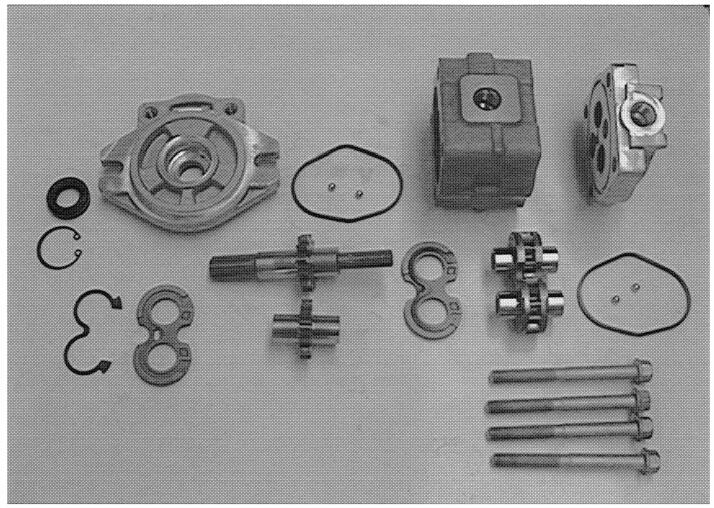 More repair case for Kubota,please refer to:Kubota Trouble Repair
(Visited 41 times, 1 visits today)