This post show you guide on how to remove and install work equipment oil cooler assembly for Komatsu PC130 excavator.For more Komatsu case,please refer to:Komatsu trouble repair.
Preparations:
Komatsu CSS Full Set 2018 2014 Parts Viwer Free Download
Remove and Install Front Oil Seal for Komatsu PC130-8 Excavator
Preparations:
Removal
Stop the machine on a level ground, lower the work equipment to the ground, stop the engine, and set the lock lever in the lock position.
Disconnect the cable from the negative (–) terminal of the battery.
Loosen the hydraulic tank cap gradually to release the pressure in the hydraulic tank.
Put tags to the pipings to prevent a mistake in re-connecting them.
1.Remove undercover (1).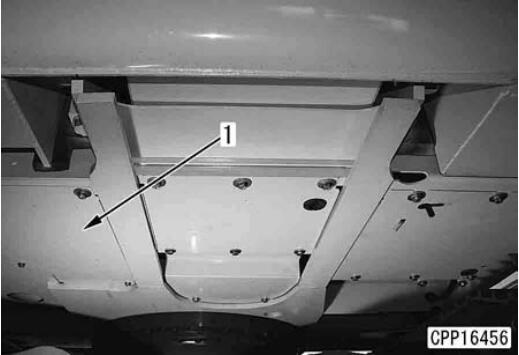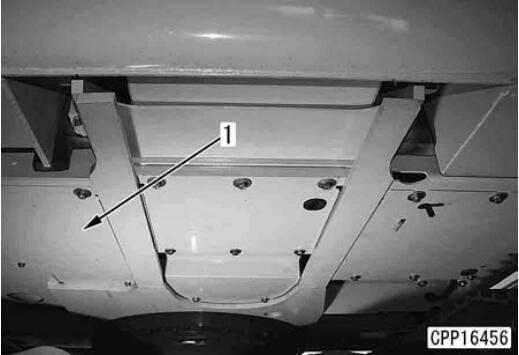 2.Loosen drain plug (2) of the oil cooler outlet tube and drain the oil in the piping.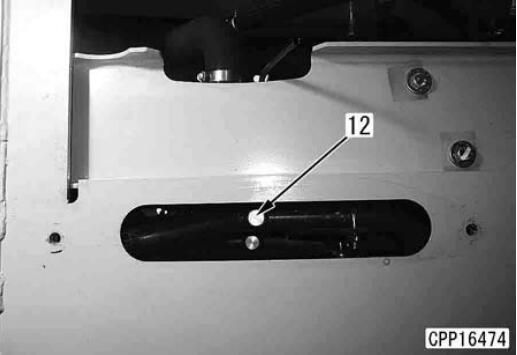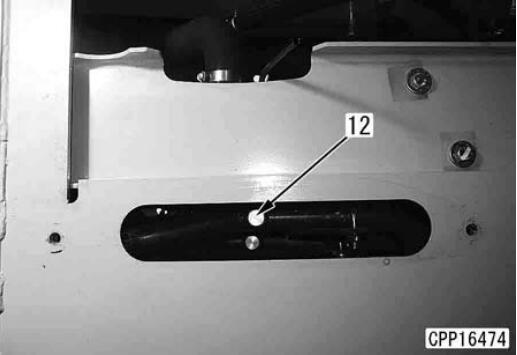 3.Open the rear left inspection window and remove 2 mounting bolts (3).
4.Disconnect tube (4) under the oil cooler.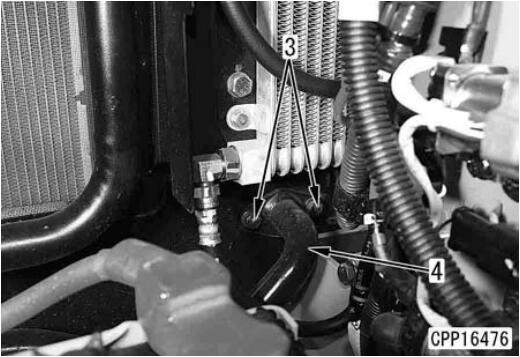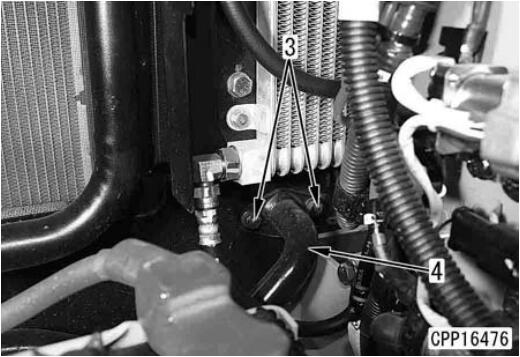 5.Remove 2 tube mounting bolts (5) above the oil cooler and disconnect tube (6) above the oilcooler.
6.Remove oil cooler mounting bolts (7).
7.Remove 2 nut mounting bolts (8).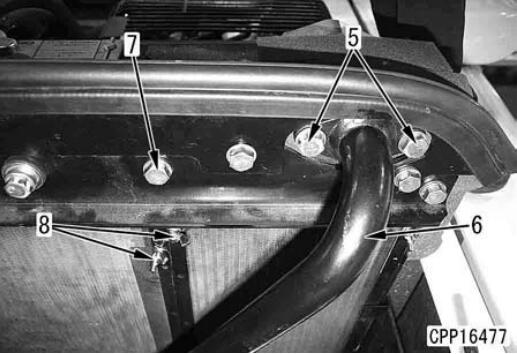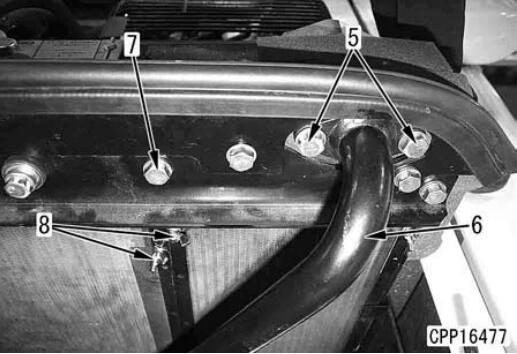 8.Remove 2 mounting bolts (9) on the side of the oil cooler.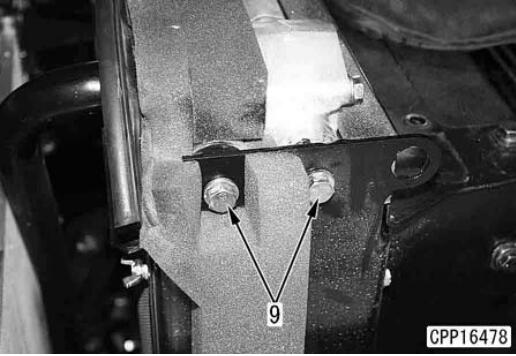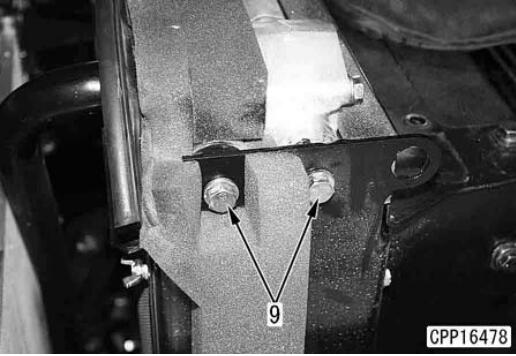 9.Pull out oil cooler assembly (10)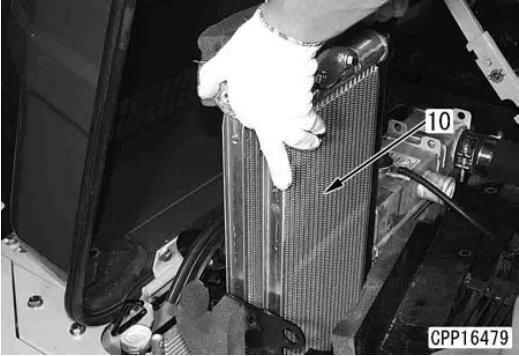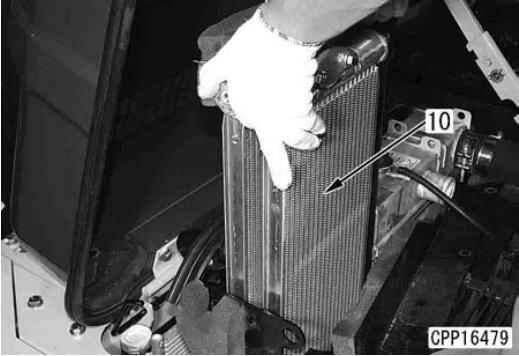 10.Remove the following mounting bolts and divide the oil cooler.
1) 2 upper oil cooler piping mounting bolts (11)
2) 2 upper mounting bolts (12) of oil cooler side bracket on each side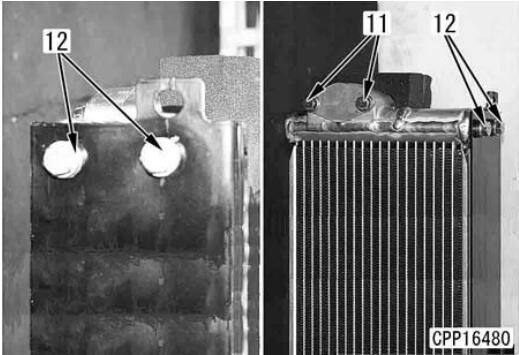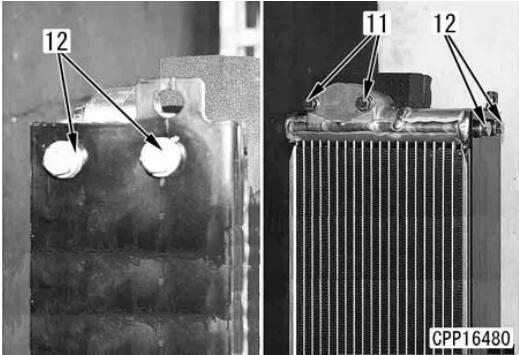 3) 2 lower oil cooler piping mounting bolts (13)
4) 2 lower mounting bolts (14) of oil cooler side bracket on each side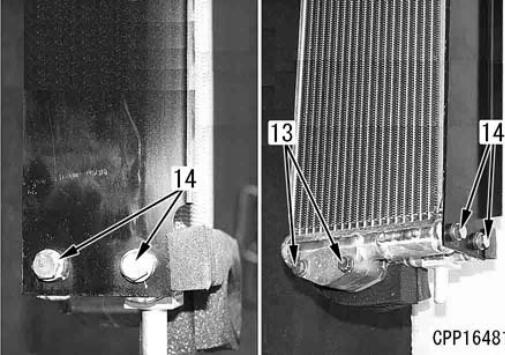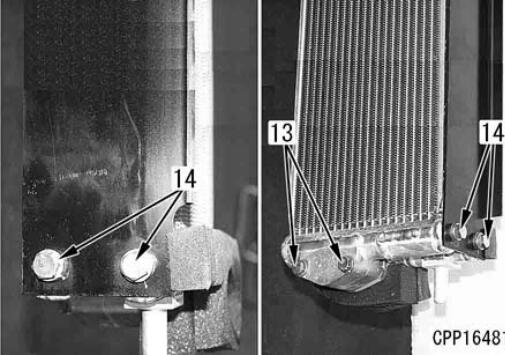 Installation
Carry out installation in the reverse order to removal.
(Visited 15 times, 1 visits today)