When you need to to hardware or firmware modified by BMW WINKFP,you need to use "Enter ZUSB" or "Choose ZUSB" function.So here car-auto-repair.com show you guide on how to use "Enter ZUSB" function on WINKFP.
Preparations:
BMW Coding Tool 2.5 Free Download & How to Use (download WinKFP here)
Procedures:
Run WinKFP software,then press "F1" to access "Comfort Mode"
After then press "F1" to access "Enter ZUSB" function
"Enter ZUSB" mean:enter part number to do programming directly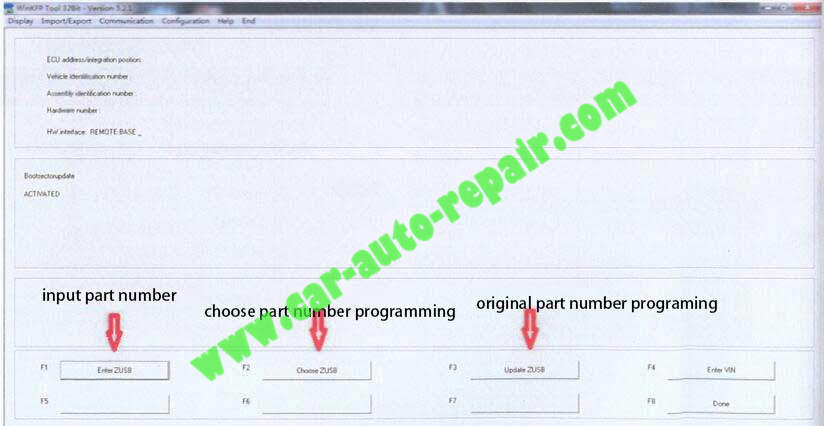 It will ask you to enter part number,you need use INPA software to read out ECU part number (ZBNO.)
Note:Please make sure the part number read out from INPA have been synchronized with database,older or newer will cause identification error.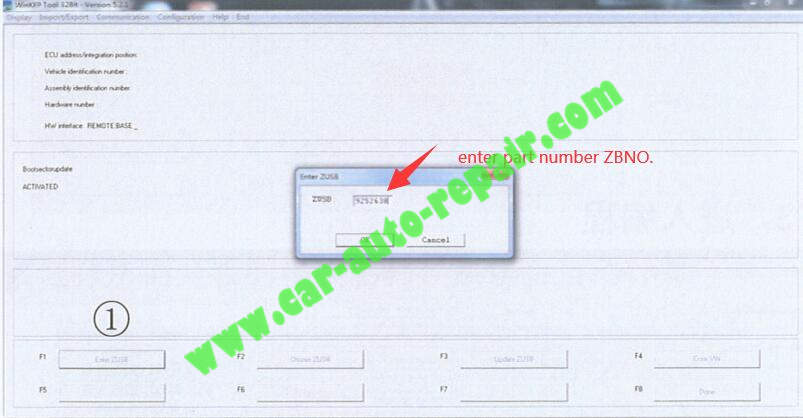 After a 7-digits part number entered,it will identify related module number,then click "OK" and press "F4" button to input a 7-digits VIN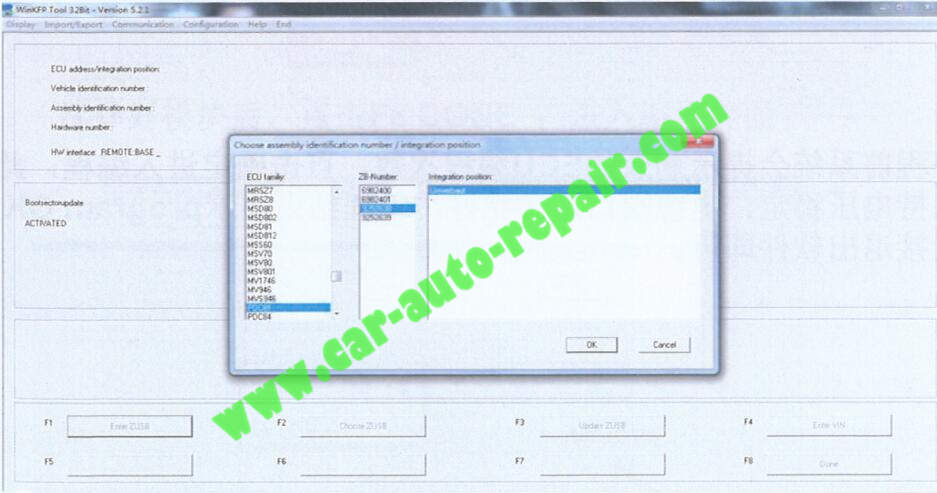 Click "OK"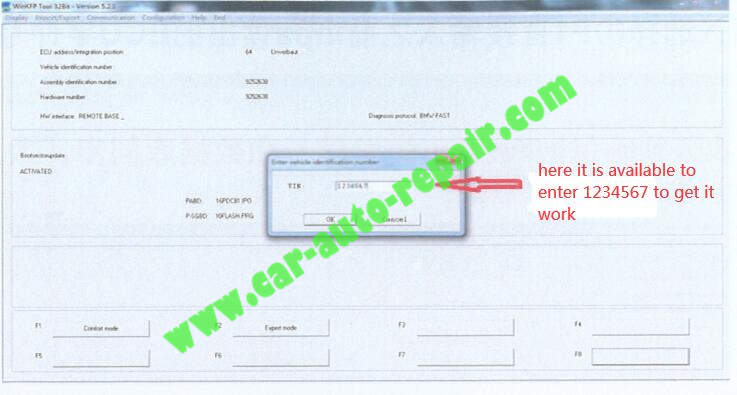 Press "F3" to start programming work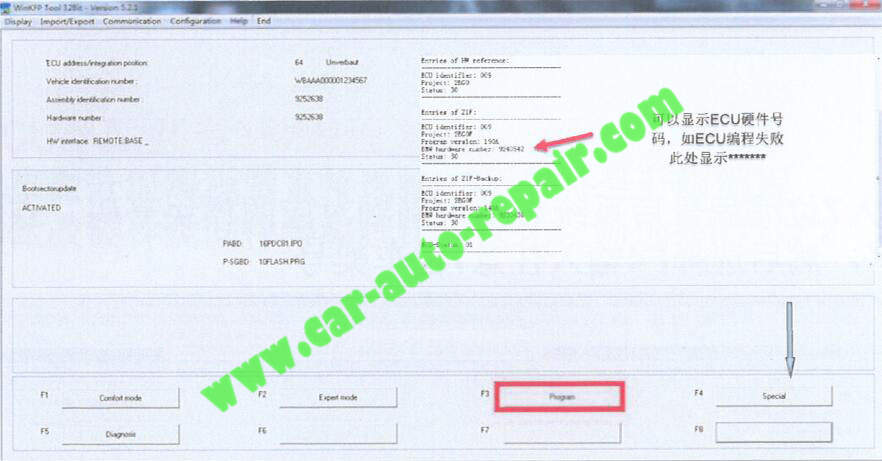 It will prompt you with available time to programming,and then click "OK" to start
During programming please keep voltage stable and wire connection good.
It will program you with message "Program OK" when programming done!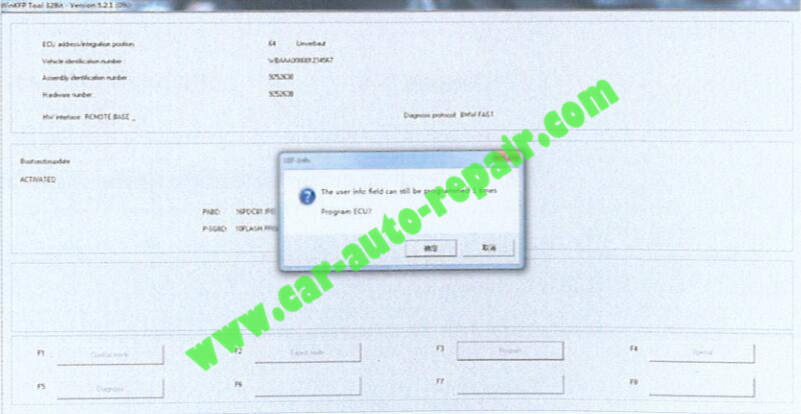 (Visited 357 times, 2 visits today)