This mini post show the main procedures on how to use Scania SOPS to convert EURO5 to EURO3.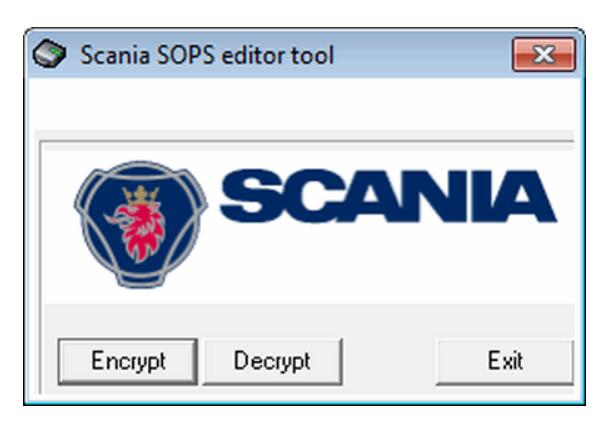 Preparations:
Scania Sops File Encryptor/Decryptor +XML Editor Free Download
In ECUBlock remove all values.
In FPCBlock change:
2471 to "A"
3458 to "Z"
3459 to "Z"
3476 to "Z"
3488 to "Z"
3636 to "Z"
3647 to "ZZ" (Level Sensor Polution Urea)
3719 to "ZZ"
1837 to "A"
In UFCBlock delete entire 376, 377, 378 blocks.
Replace UFC 384 block with the one below:
<UFC Name="384″><UC Name="340″><SCN Name="475″/></UC></UFC>
In CableListBlock delete blocks: 1546040, 1865584, 1865588.
In VersionBlock add to AffectedEcus=" DAS1, ICL, OPC, RET, EMS, EBS5, EEC3, ELC3, TPM1″
if 3659 = "A" leave DAS1 in AffectedEcus
if 4280 = "B" leave EEC3 in AffectedEcus
if 3133 = "A" leave EBS5 in AffectedEcus
if 3135 = "A" leave ELC3 in AffectedEcus
if 3549 = "A" leave TPM1 in AffectedEcus
Other ICL, OPC, RET, EMS decide by situation if exist leave – if not remove.
Make VersionNumber of IMP file by one number higher than was in EXP file.
Related Software Download:
2022 Scania SDP3 V2.53.2 V2.40 Diagnostic Software Free Download
Visited 23 times, 1 visit(s) today