If a program for Gateway coding is accessed, the test sequence will have a few special instructions. The following describes these.
The test program determines which control module is already coded in Gateway and which additional control modules are available for selection. These are shown to the user in a dialog.
Preparations:
06.2022 VW ODIS 9.1.0 & 7.2.1 & 5.2.7 Diagnostic Software Free Download
Procedures:
All control modules are listed in the left column, which from the data were identified and are still not marked in Gateway as installed.
The control modules in the right column are marked as in Gateway as installed.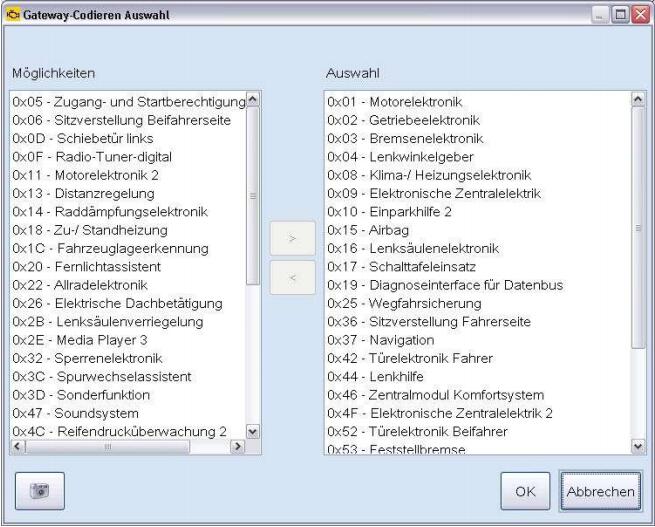 Click arrow to describes the control modules in the right or left list
OK: Coding with the current selection continues.
Cancel: the selection is discarded and coding is cancelled.
If you confirm the dialog with OK, the selection is shown in a list. The control modules coded or to be coded appear in front of the not coded ones.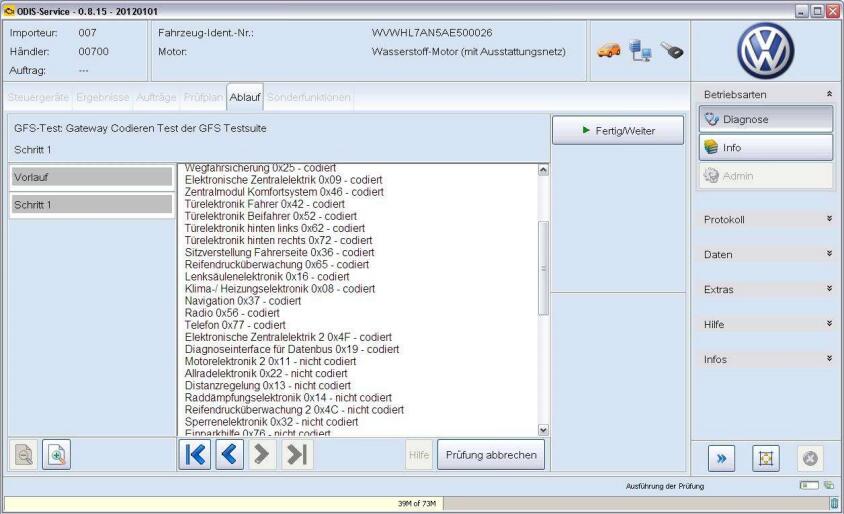 Display of the coded/not coded control modules in the test program
If you continue the test program with End/Continue, then additional decisions for special coding must be made for some vehicles. You will be asked for vehicle brand, vehicle version, the number of door and if the vehicle has right-hand or left-hand drive. This information is already in the  Gateway control module and can be changed by the user. The information read from the Gateway is framed in blue.
This inquiry for this information is also constructed the same and displays the brand as shown in the example: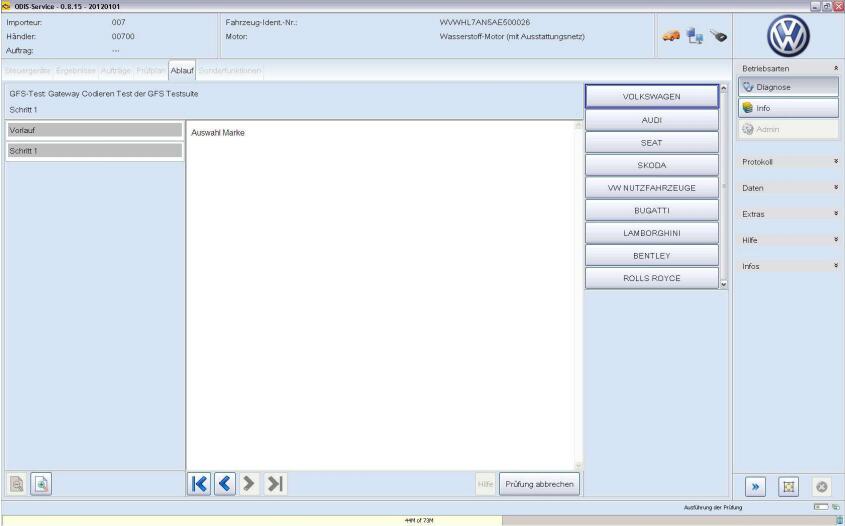 Clicking on the information to be coded open the window with the next inquiry.
After all the decisions for special coding are made, the user must confirm one more time that the Gateway coding should be written now: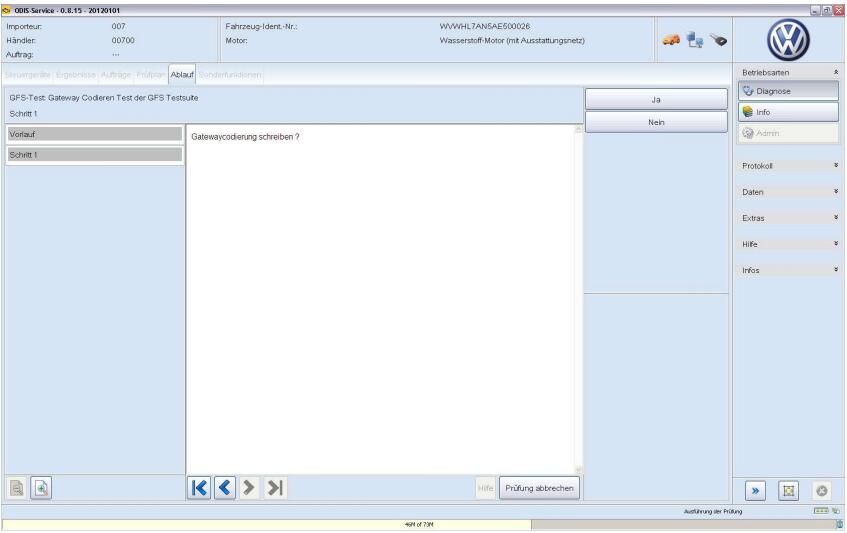 Inquiry before writing the Gateway coding
If this test step is answered with yew, then the coding will be written into the control module.
With No, the coding is cancelled. If the selection of coded control modules was changed earlier, then the user is instructed to confirm the cancellation.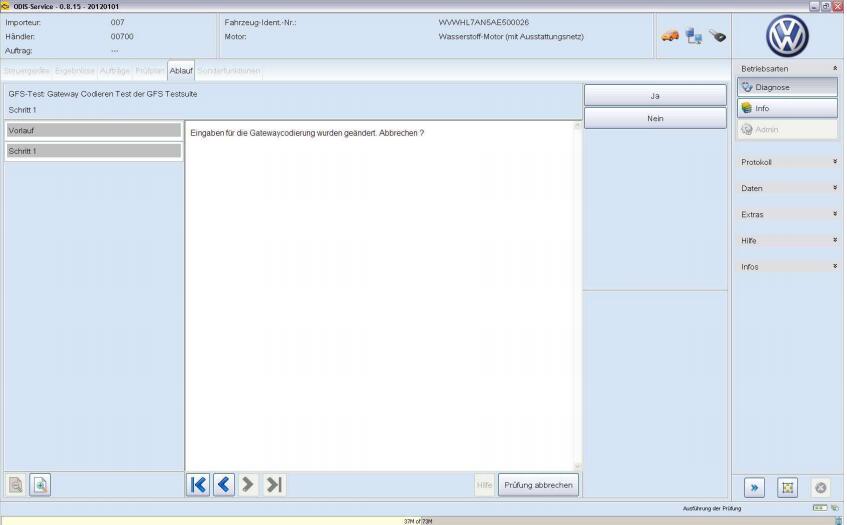 Inquiry with changed coding
Clicking on yes cancels the coding.
With No the new coding is written into the Gateway control module.
(Visited 17 times, 1 visits today)