HINO DX3 Simulation functions is new feature for HINO DX3,which make your work easy and improve your skills.Here car-auto-repair.com show you guide on how to use it.
Related Content:
JPRO DLA+ 2.0 Adapter /Nexiq USB2 Diagnostic Adapter
2023.03 HINO Diagnostic Explorer DX3/DX2 Diagnostic Software Free Download
HINO Trucks EPC Electronic Parts Catalog 2018 2016 Free Download
Procedures:
1.Select ON in Simulation mode, enter the user ID and password; then press the [Login] button.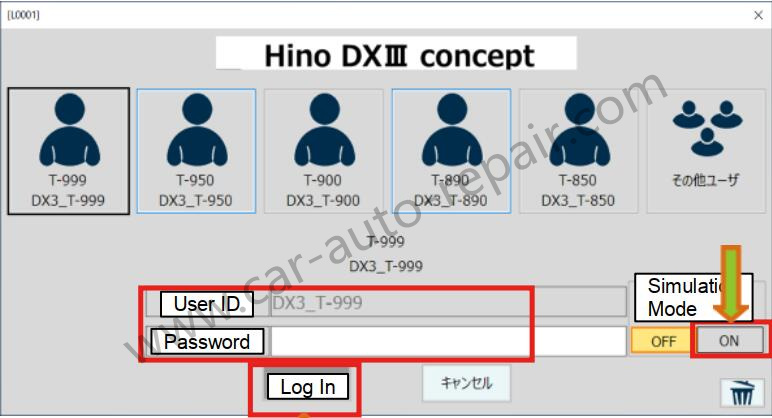 2.The DX III home screen appears.
[Reference]
• During Simulation mode, "sim" is displayed at the bottom left of the home screen.
• Functions that are grayed out cannot be used during Simulation mode.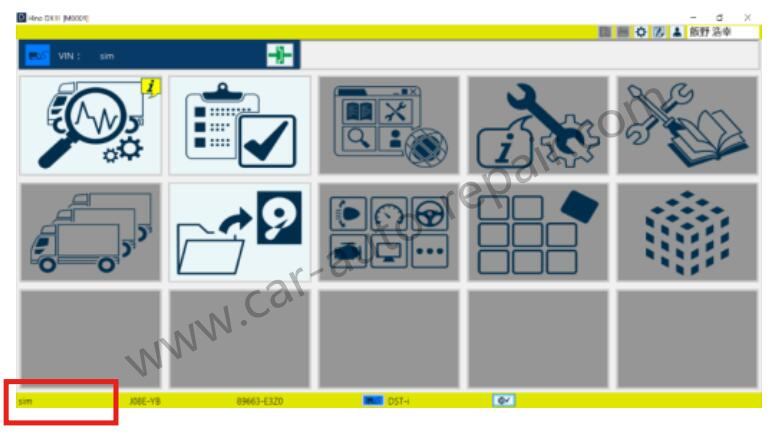 3.Click or press the [Connect] button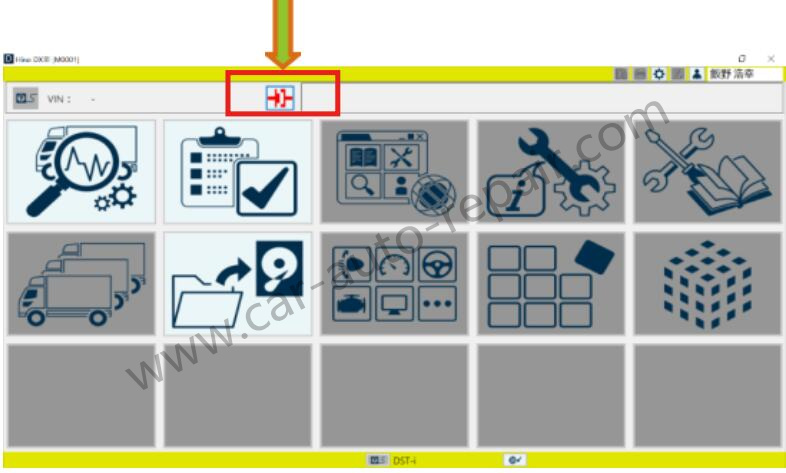 4.Since the Vehicle Selection Method screen is displayed,select the method for obtaining vehicle information. Press the [Vehicle Classification] button.
[Reference]
• If you enter a VIN for which the on-board device information is automatically uploaded to GSPS, you can perform the simulation with the on-board device information applied.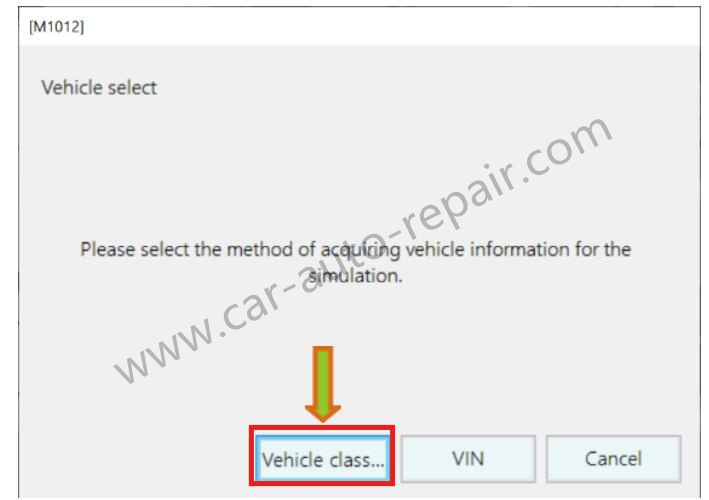 5.Select the vehicle classification and Area; select the software number of each device; then press the [OK] button.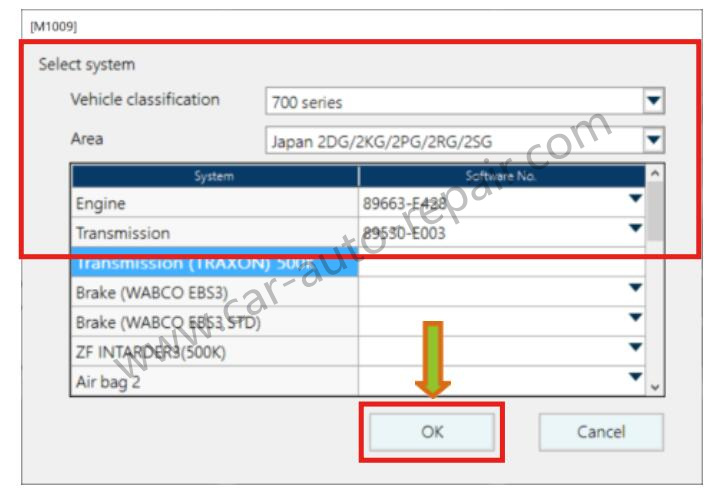 Click or press the [Diagnosis/Customization] button.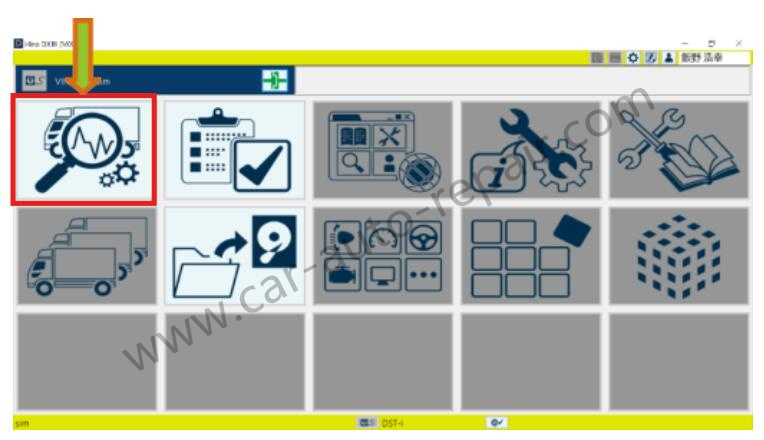 7.Reading DTCs starts.
[Reference]
• While the DTCs are being read, a message stating, "the vehicle information is being read out," is displayed.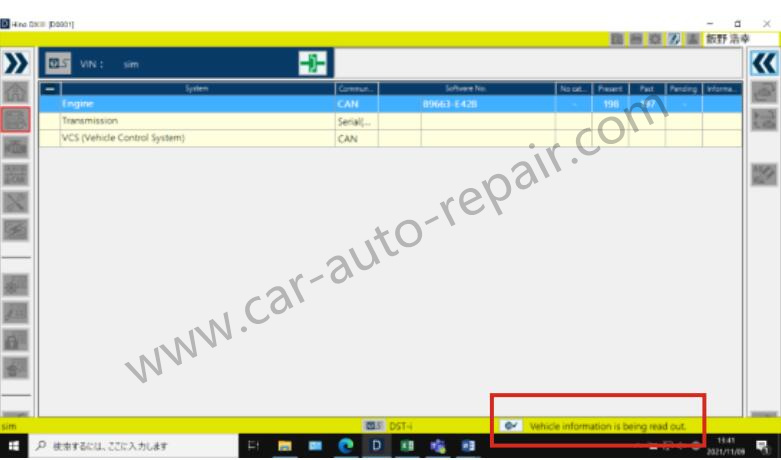 8.The System Selection screen is displayed. Each function can be simulated.
[Reference]
• Subsequent operations are the same as in normal mode.
• Operation during the Simulation mode is not recorded in the history.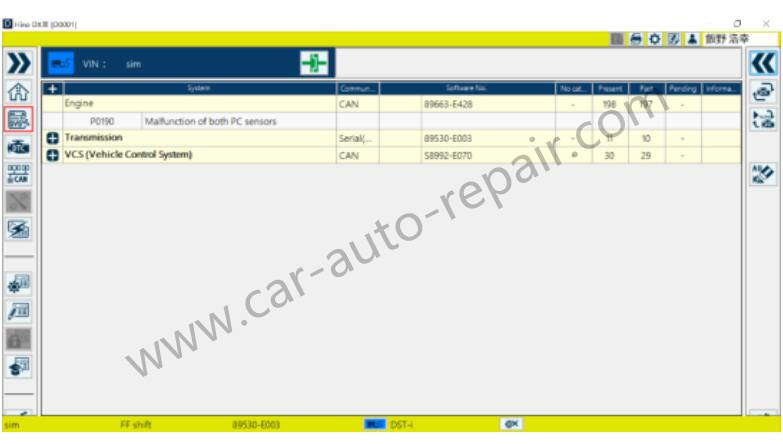 More case for HINO please refer to:HINO Trouble Repair.
(Visited 17 times, 1 visits today)