Wiggle test function in Cat ET diagnostic software will help you to aids in troubleshooting wiring problems.CAT ET can detect wiring problem by monitoring status of components.Here in this post,I will show you guide on how to use it.
Preparations:
Caterpillar ET 20223 2019C 2018A Electronic Technician Software Free Download
CAT Adapter 3 ET4 478-0235 High Quality Diagnostic Adapter
Caterpillar SIS 2021 2019 2018 Full EPC+Service Manual Free Download
Procedures:
After machine detected and system scanning,select "Diagnostic" option,then select "Diagnostic Tests"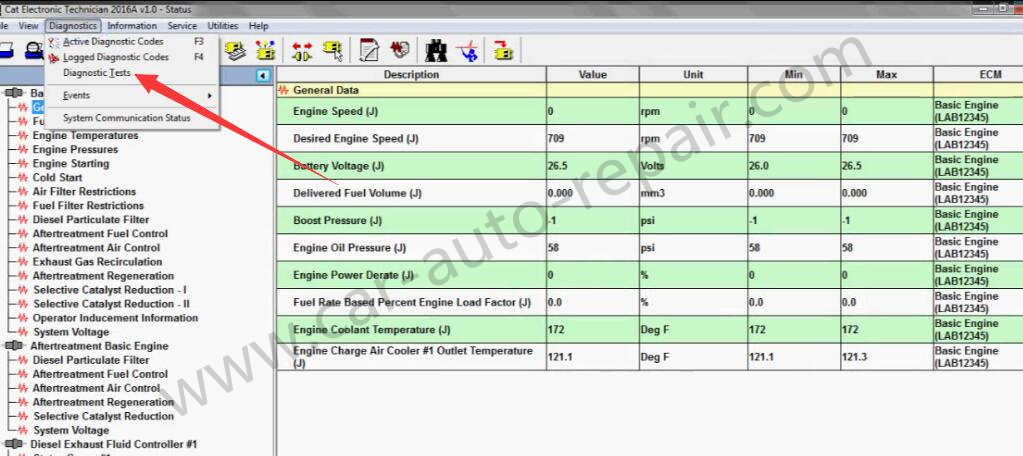 Available ECMs with wiggle test show at list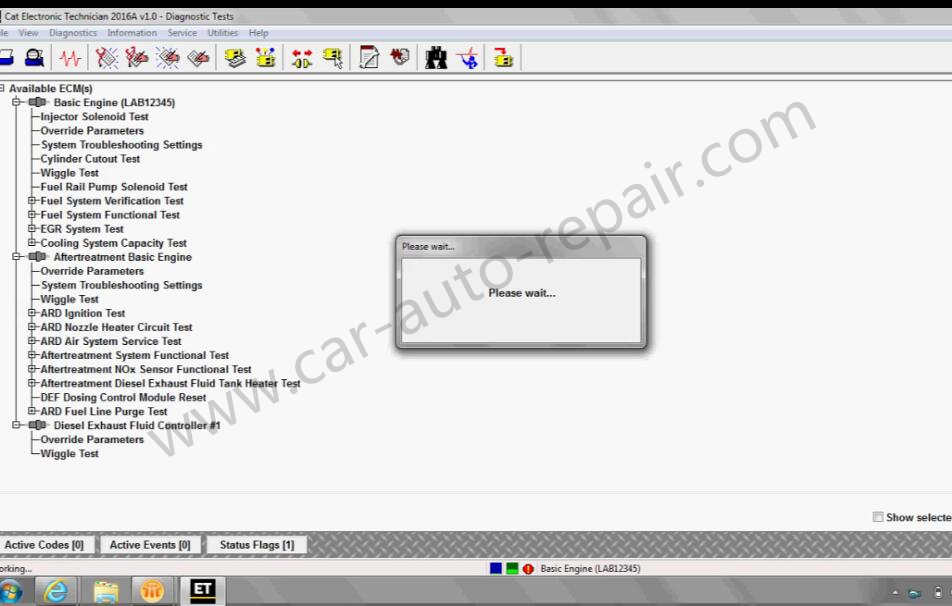 Before starting this test, note the following:
1.Ensure that the engine/machine is not operating. failure to do so could result in injury or death.
2.Ensure that the parameters are at a steady state.
3.Leaving this feature will automatically stop the test.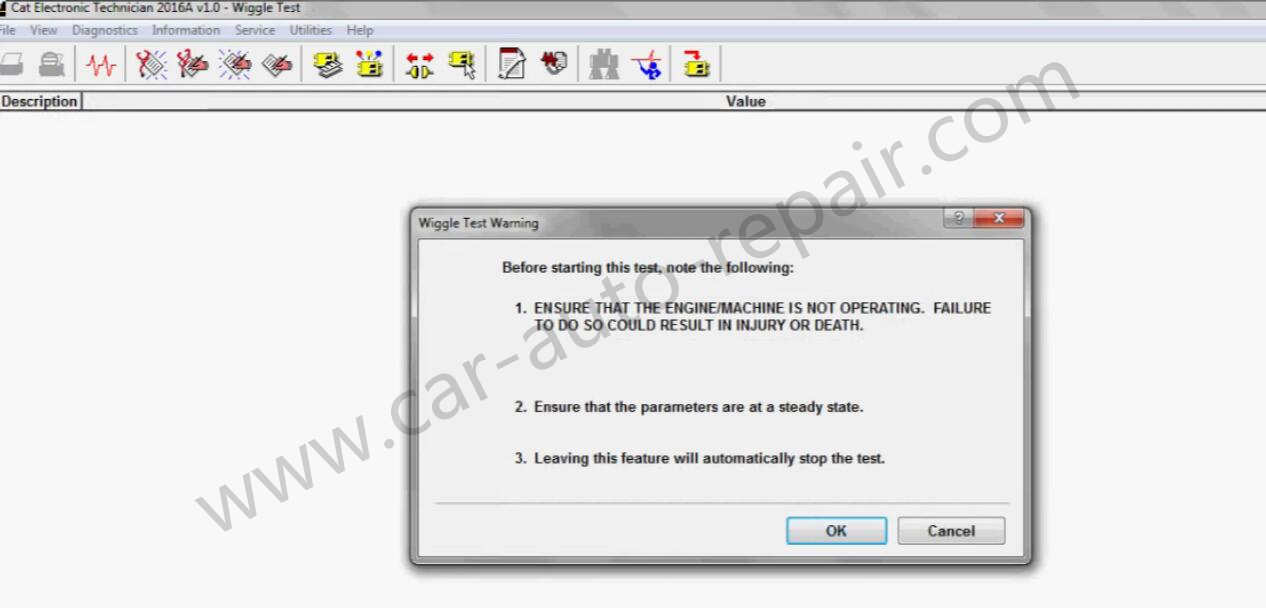 There are two methods wiggle test:
Regular Wiggle Test
Accessed from Diagnostics Menu
Active Codes Wiggle Test
Accessed from bottom of screen after the Wiggle Test has been entered
Select the parameter group you would like to monitor
Each parameter group aligns with status screen that is normally displayed in CAT ET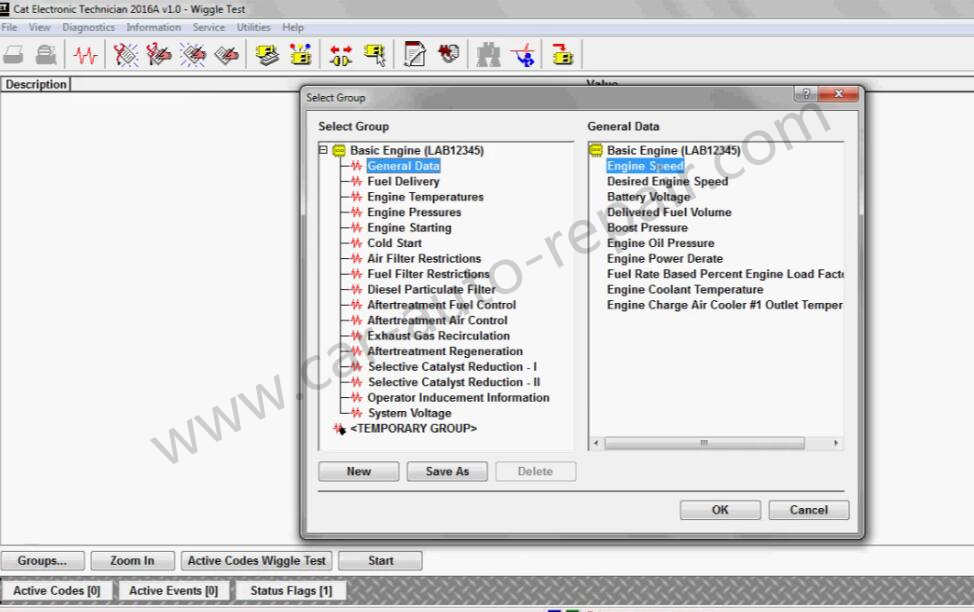 Parameters display current value as read by ECM
CAT ET monitors parameters for a change of 10 percent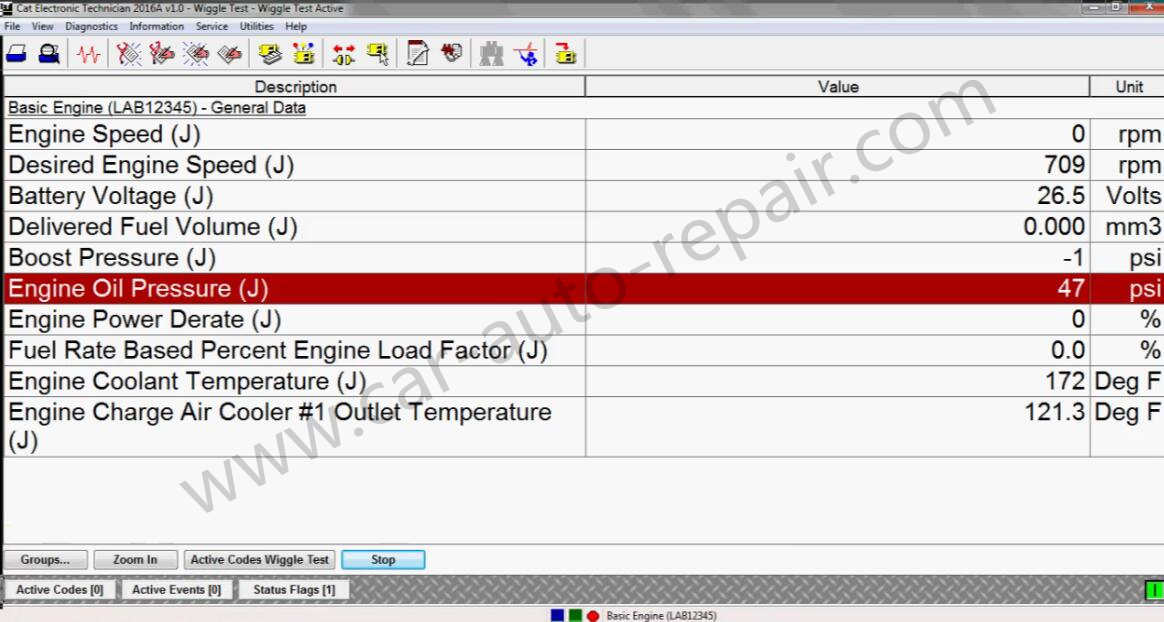 Click "Active Code Wiggle Test" above picture show
It make easy for fault codes to log if a parameter goes out of range
Click "Hide Events" and "Start"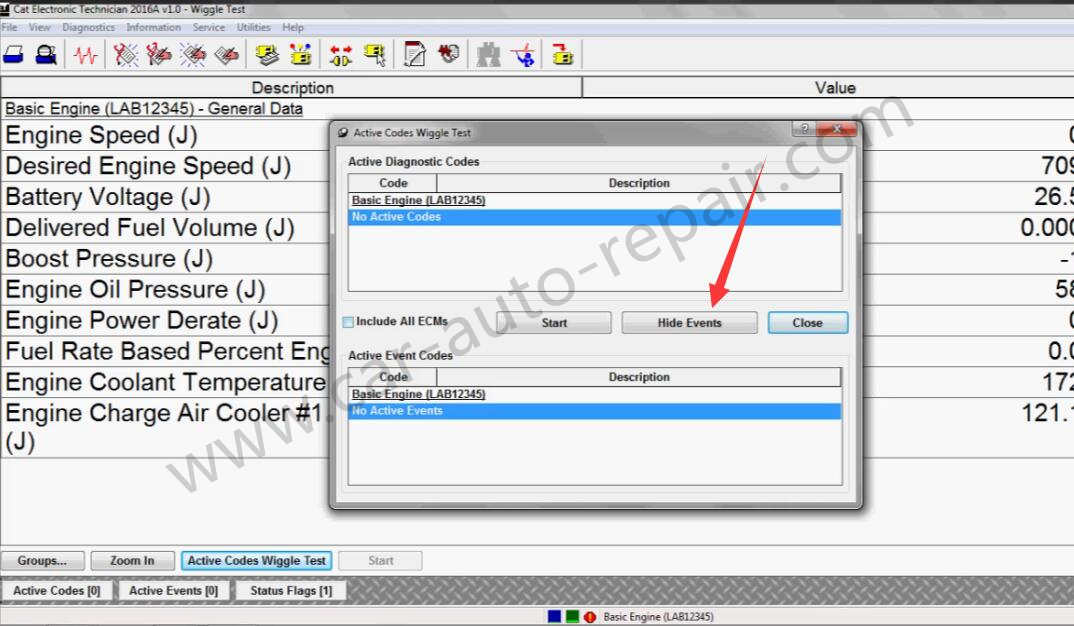 The active codes wiggle test is supported on the following ECMs.Please select which ECMs should run the Active Codes Wiggle Test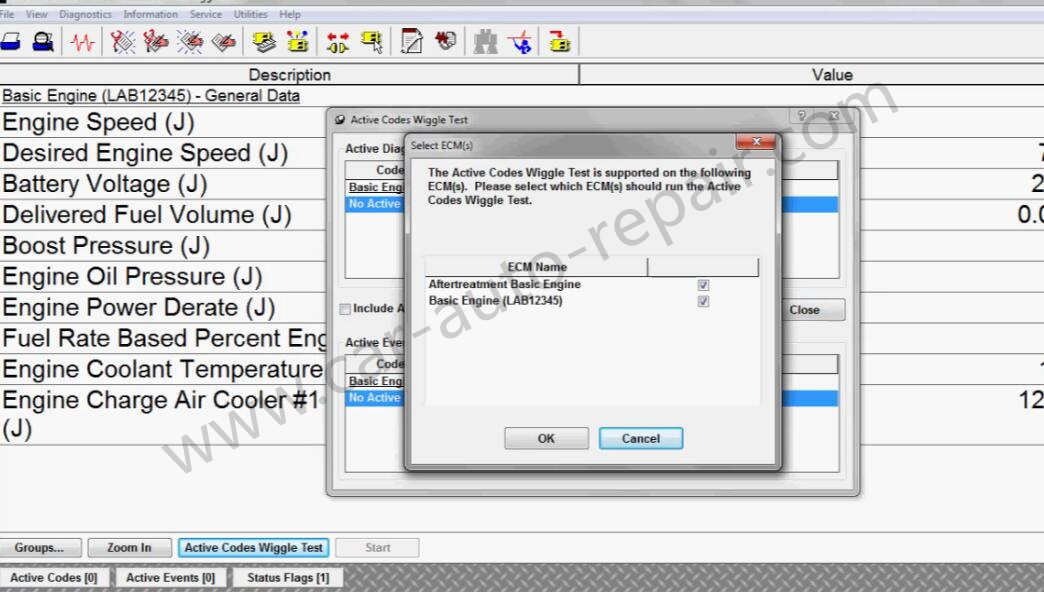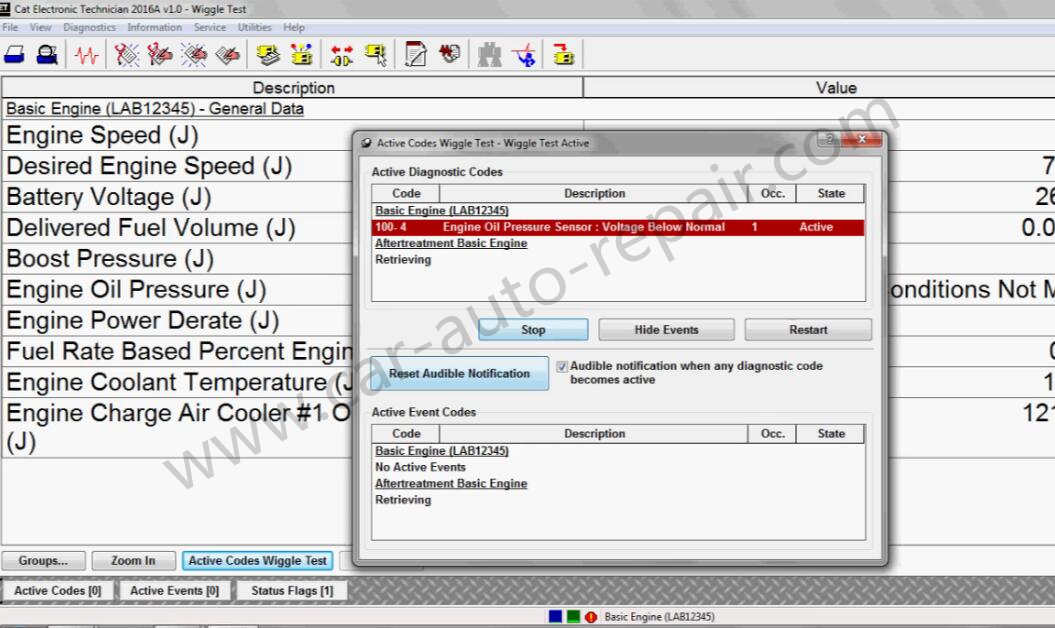 More information for Caterpillar topic,please refer to:Caterpillar Trouble Repair
(Visited 93 times, 1 visits today)