Here is a step-by-step guide on how to install Allison DOC 2019 on Windows 7 and Windows 10.In this instruction i will take Windows 7 as example,the Windows 10 installation guide is same as Windows 7.
Preparations:
2022 Allison DOC Transmission Diagnostic Software Free Download
Allison DOC 2019 Installation Procedures:
After download the installation files,you will get below files
Note:It requires you install NET Framework 4.7.2,so before install Allison DOC,please install it.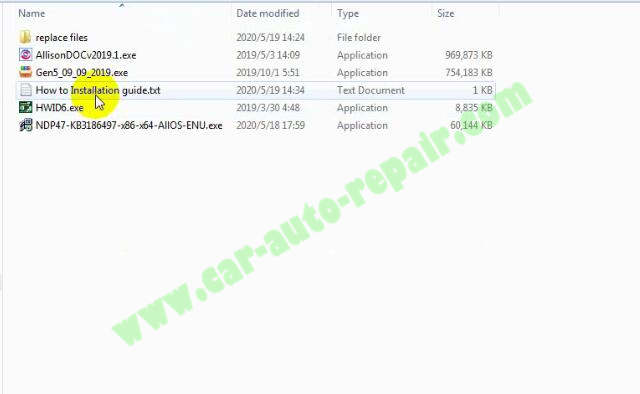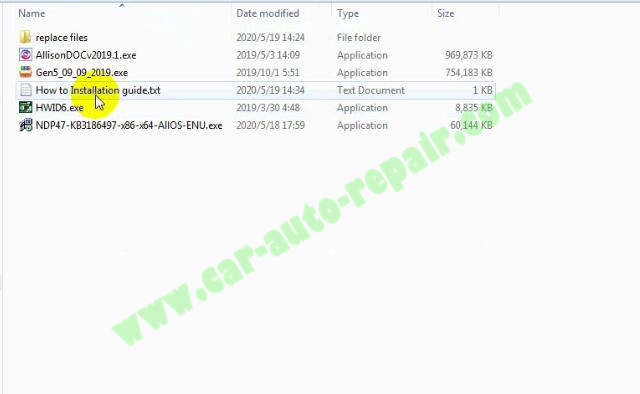 Step 1:Double click "AllisonDOCv2019.1.exe" to install.
Just follow the prompt massage to click "Next" to finish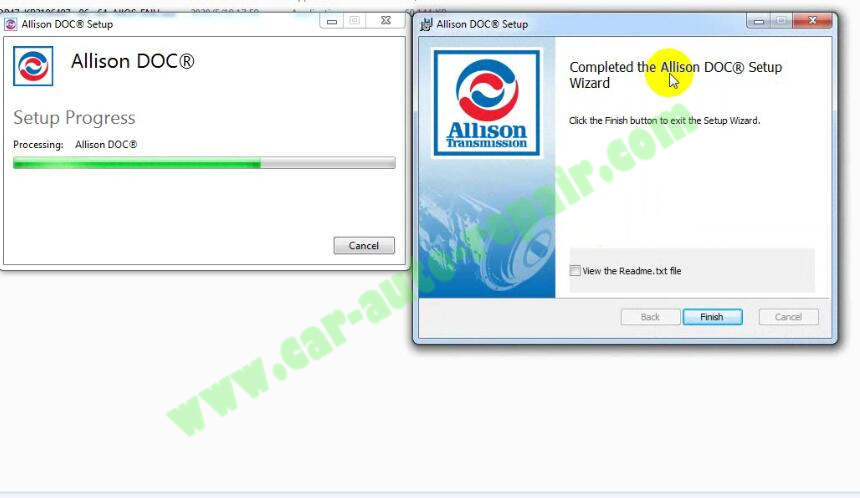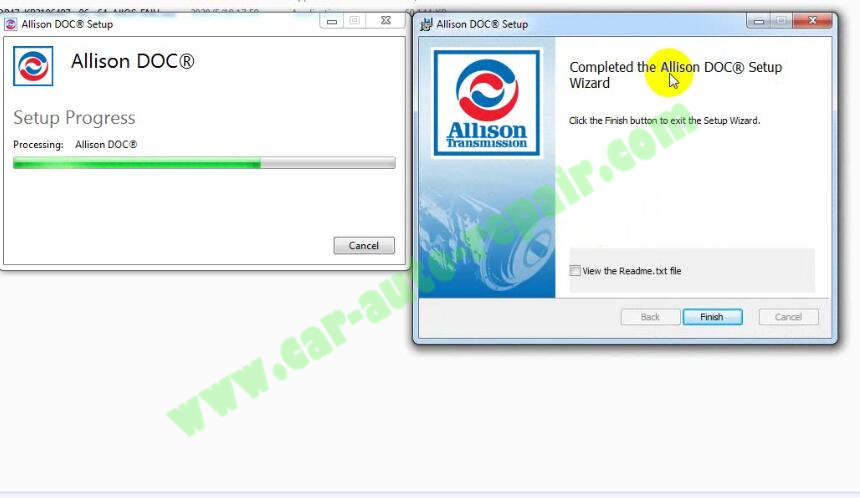 Step 2:Double click "Gen5_09_09_2019.exe",then click "Extract"
After then click "Yes to All",and wait extraction progress completely.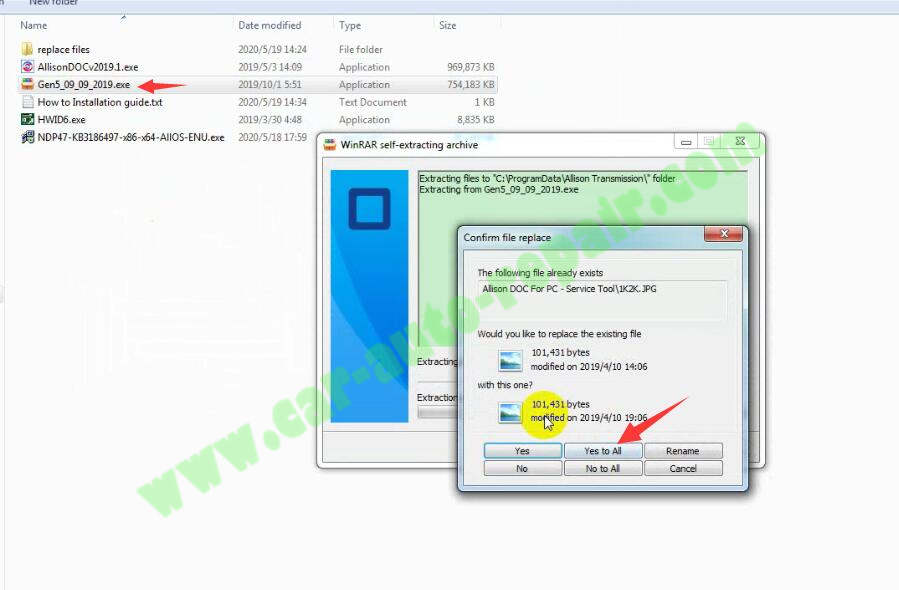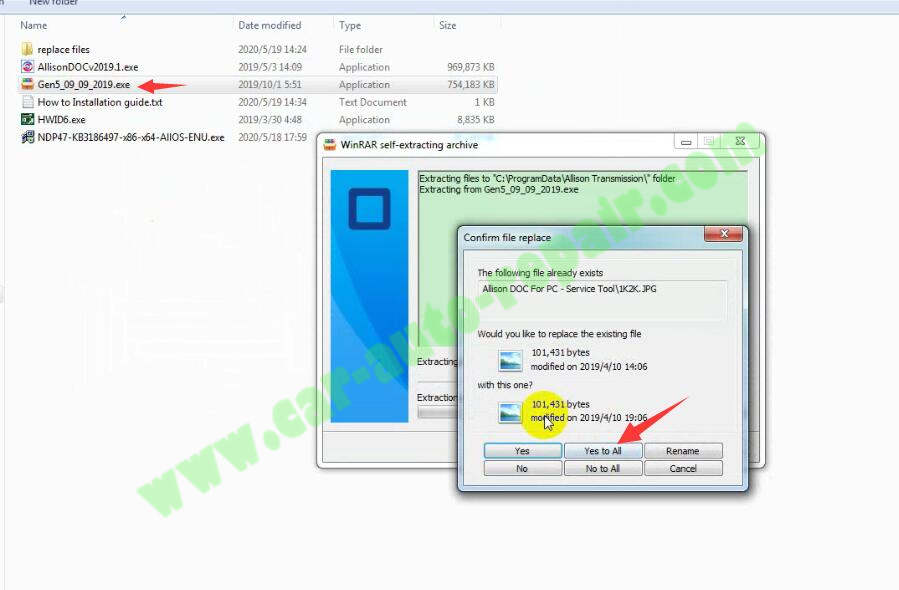 Step 3:Copy all files below to C:\Program Files (x86)\Allison Transmission\Allison DOC For PC – Service Tool\ folder
_DOC_start.exe
A191.exe
d.x
doc.sn(license file,run HWID6 to sent your HWID to [email protected] get it)
DW.dll
lic.dll
phf.dll
PP.dll
Desaware.MachineLicense35.dll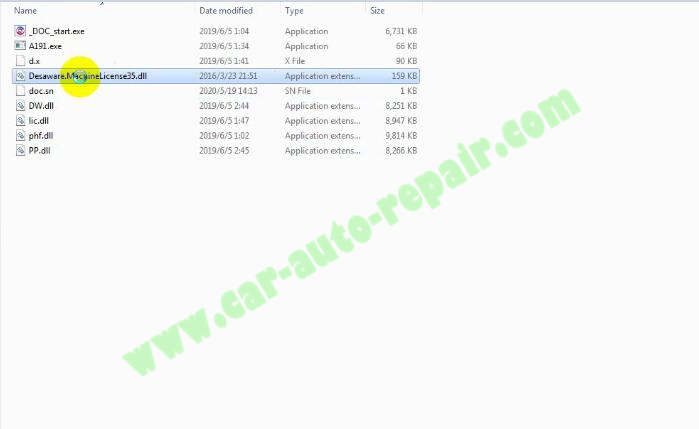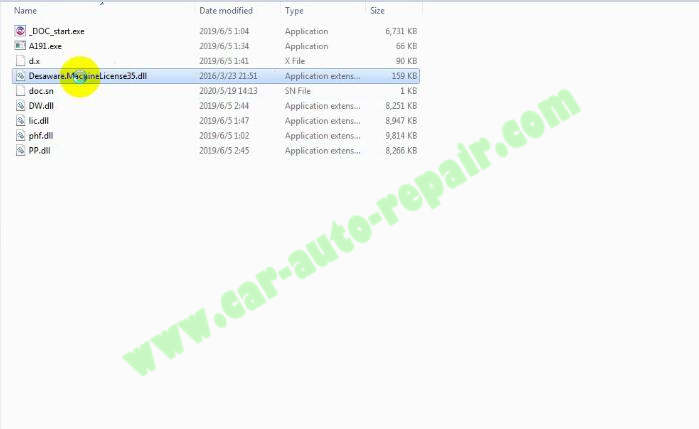 Step 4:Run Activator (A191.exe) as administrator,and select Expiry time
Press "Activate" button
The activator is running slow. The activation process can take up to 5 minutes, depending on your PC.When it done,it will show you "Activation was done"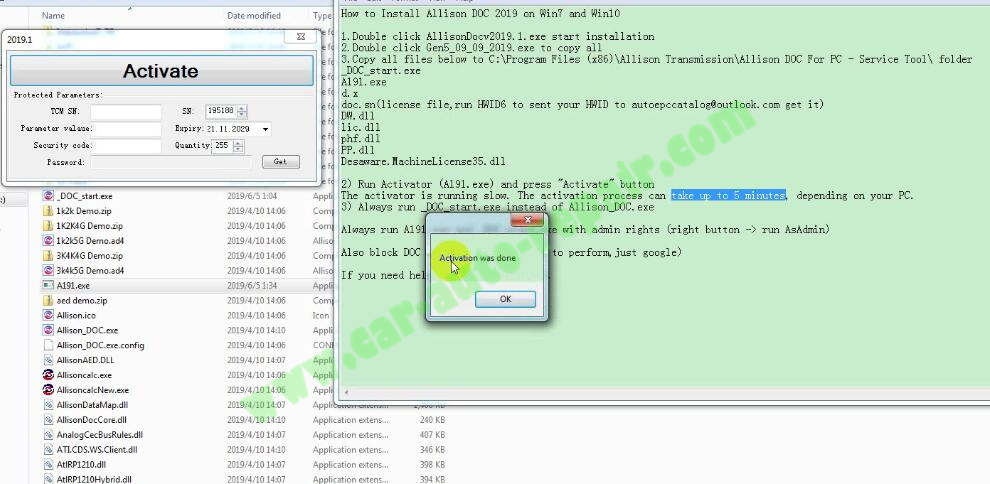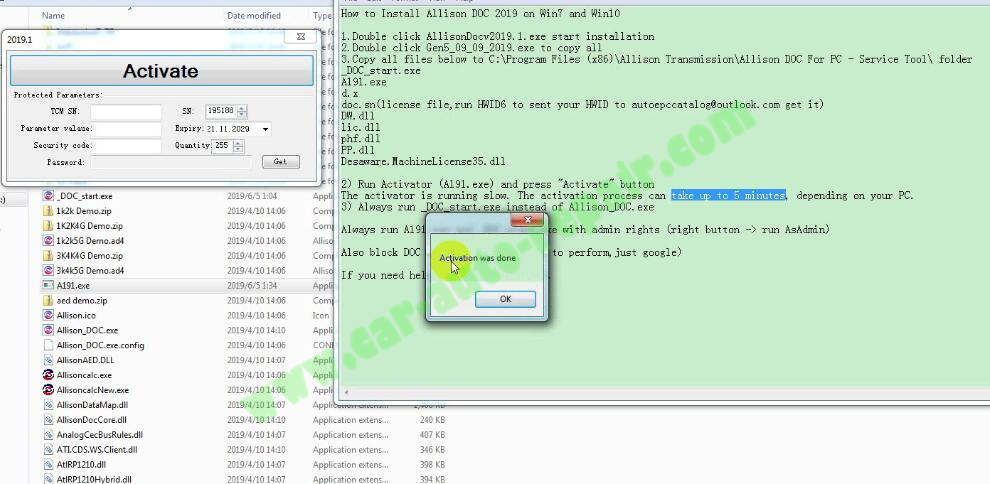 Step 5:Block Allison_DOC.exe in firewall.
Go to "Open Control Panel"–>"System and Security"–>"Windows Firewall"–>"Advanced setting"
Select "Outbound Rules"–>"New Rule"–>"Next"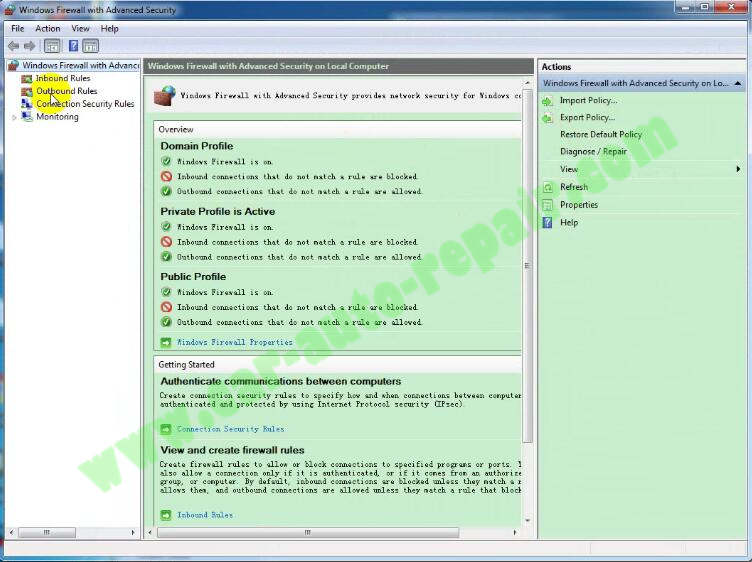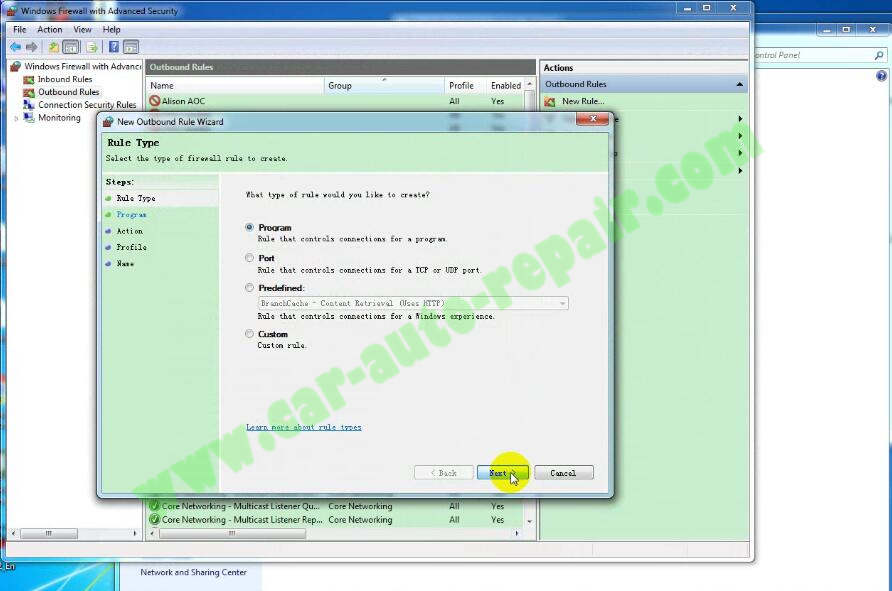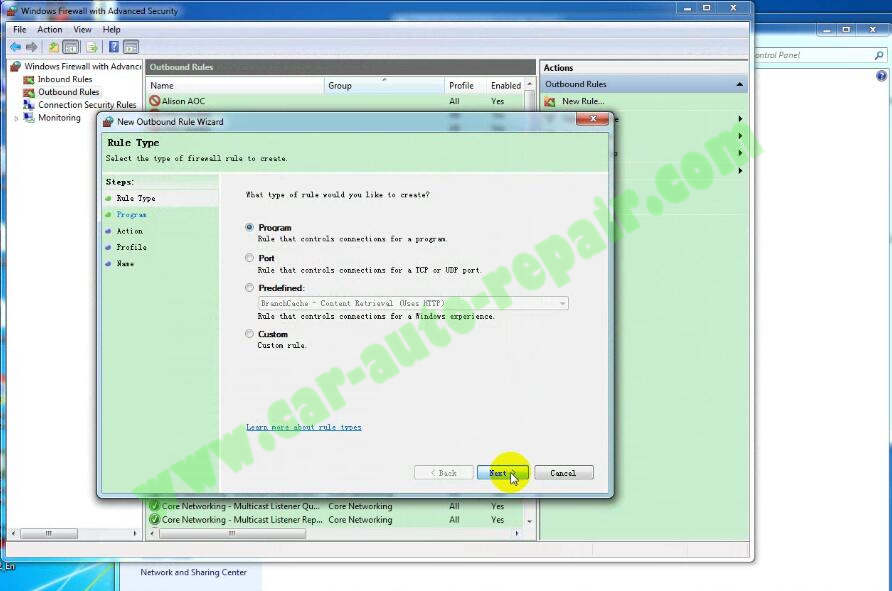 Browse program path to select "Allison_DOC.exe",then click "Next" to continue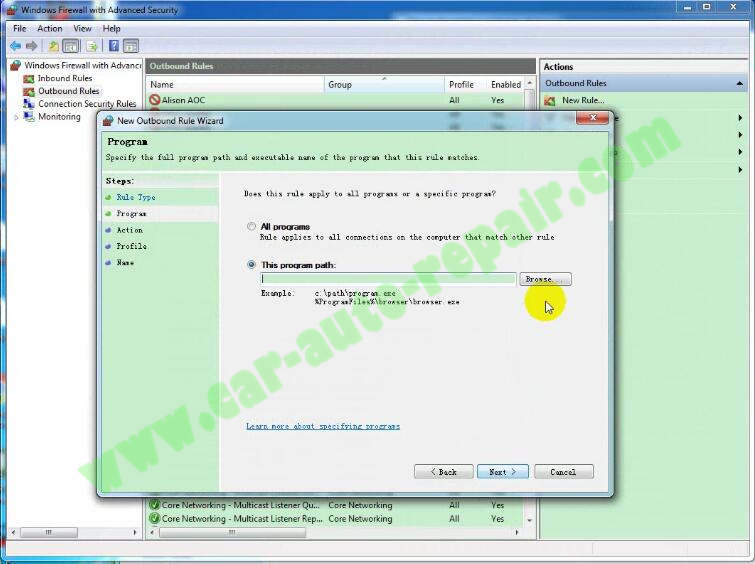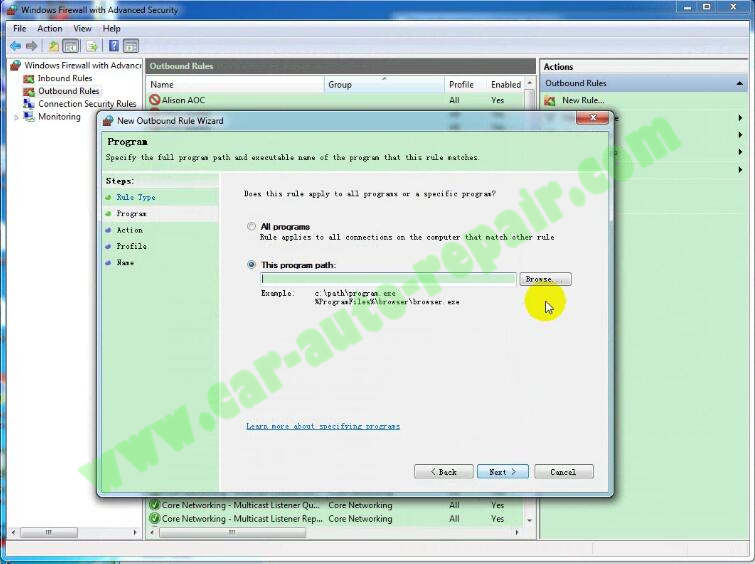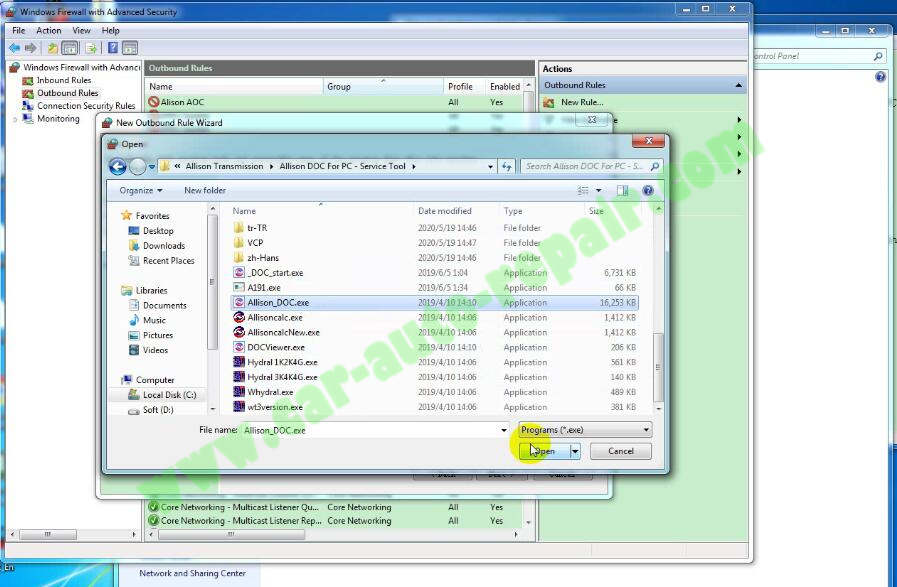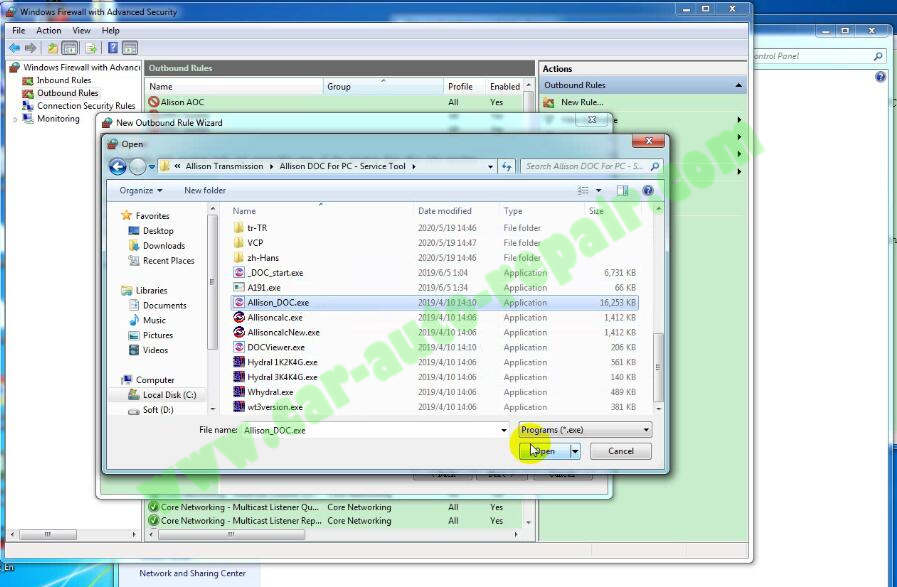 Block the connection,click "Next"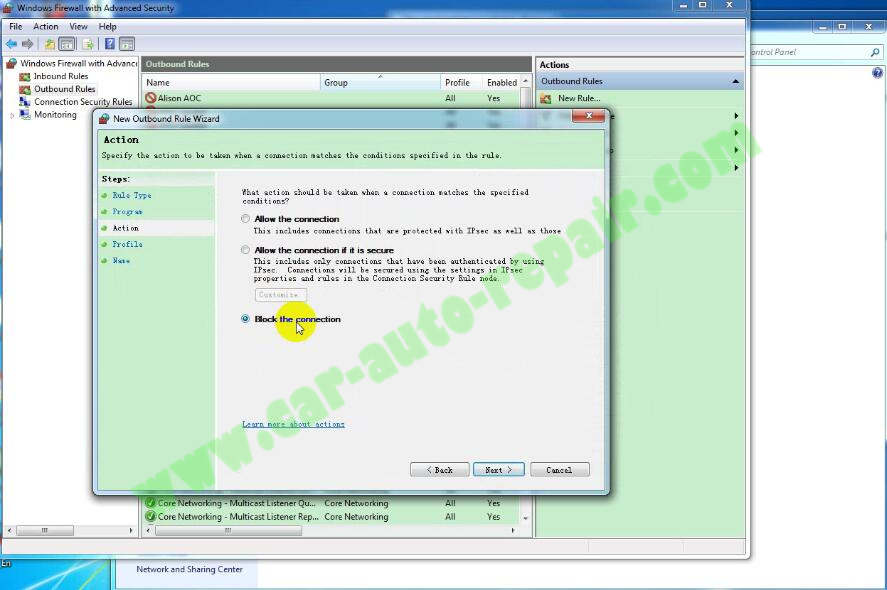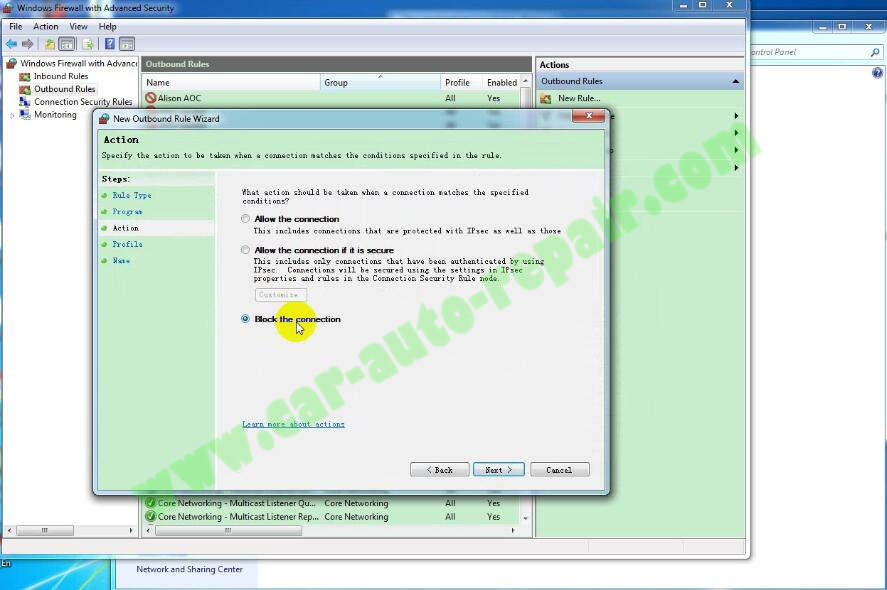 Default all rule apply as below,click "Next"
Then input rule name,and click "Finish" button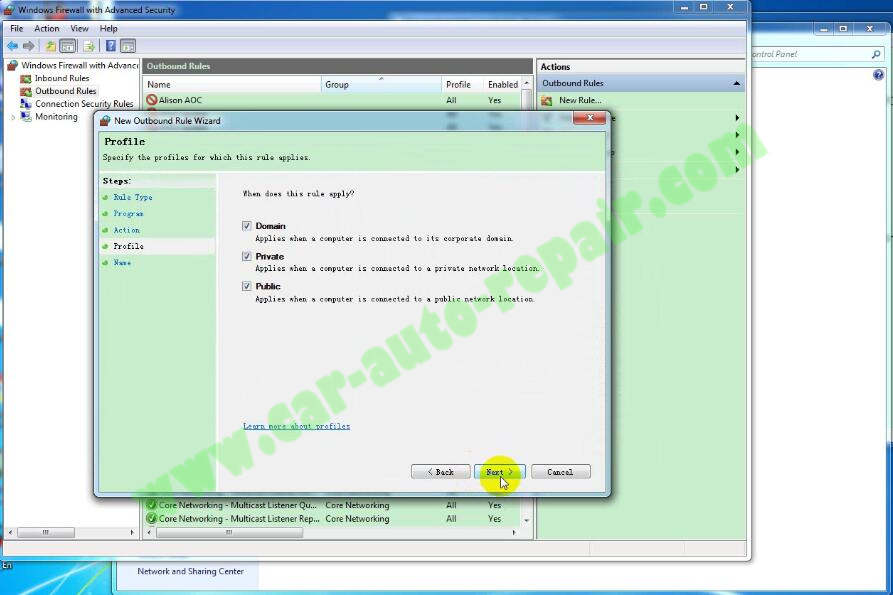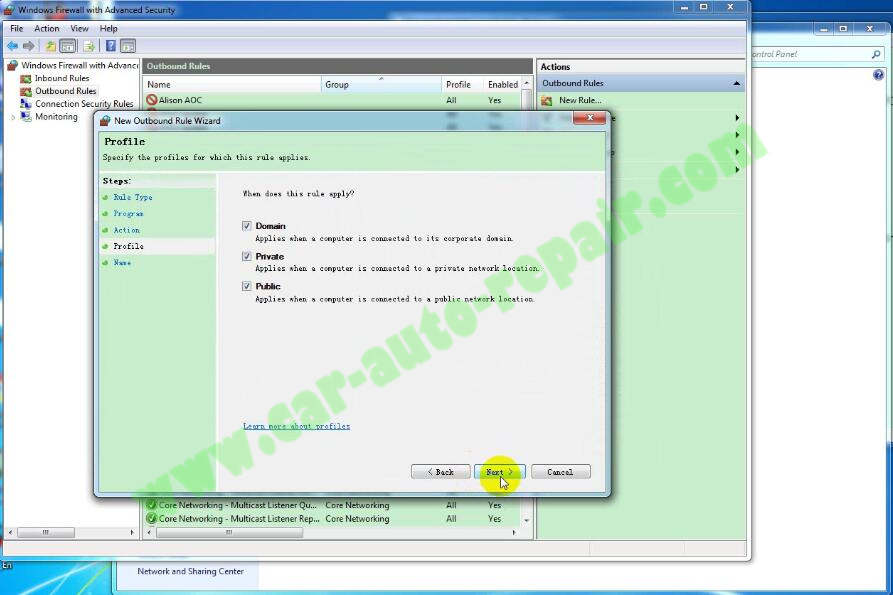 Step 6:Sent "_DOC_start.exe to desktop create shortcut"
Delete original desktop icon "Allison DOC",then rename _DOC_start.exe to Allison DOC
After then always run _DOC_start.exe with admin rights (right button -> run AsAdmin)
Now the software will activated successfully!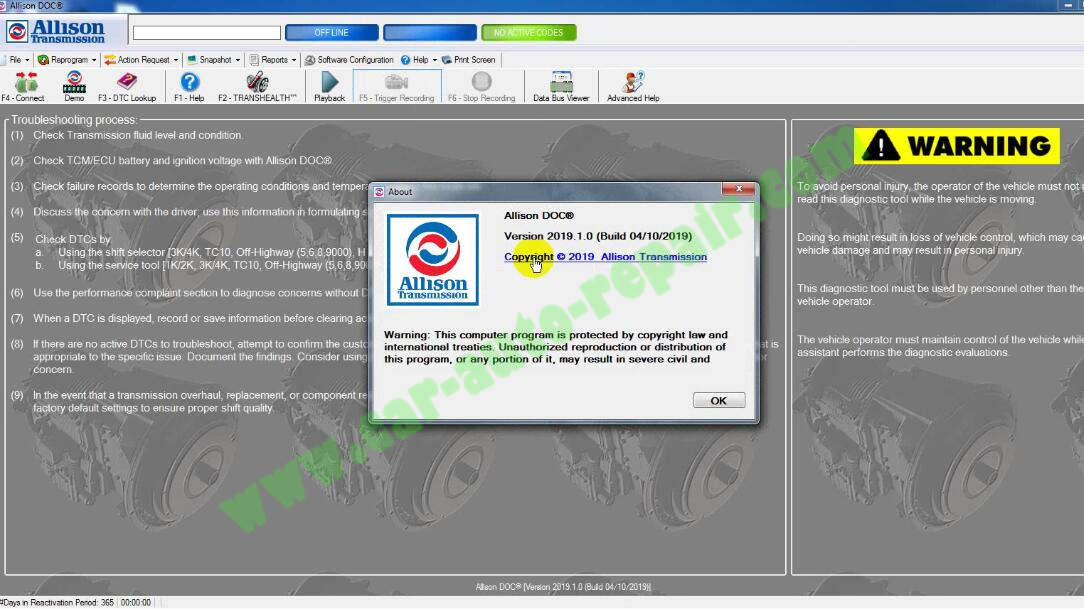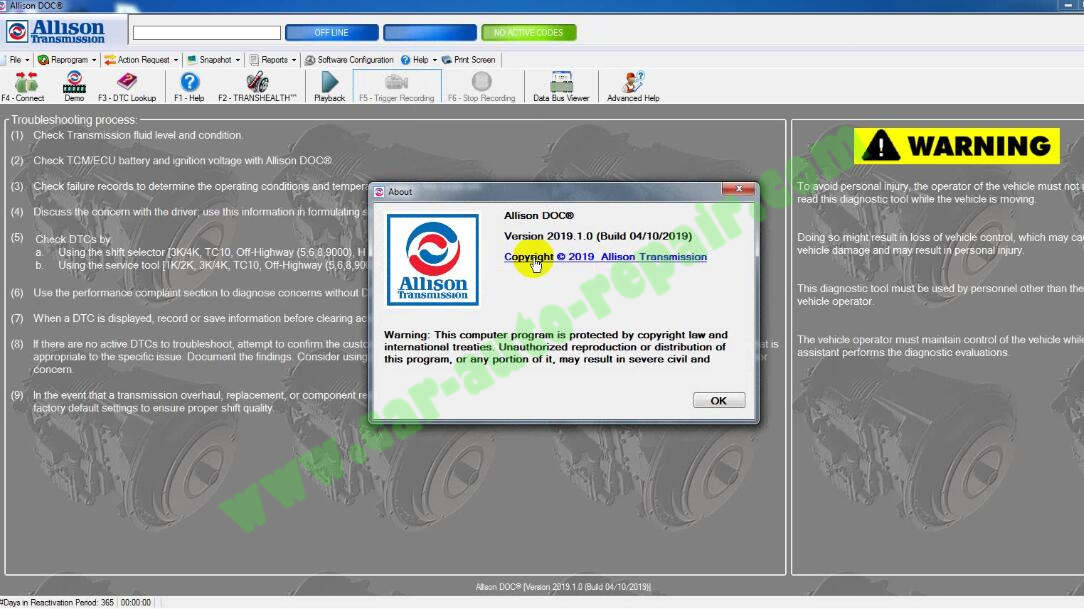 Done!
(Visited 19 times, 1 visits today)