Why do we must use ODIS Engineering to replace steering gear?
Unlike 4S stores, the goods bought back are one-to-one correspondence, there are different procurement channels for parts in the other repair shop. For example, we can't use steering gear 1K0909144 which we bought to replace the original steering gear of Volkswagen Passt 1K0909144 t, if so, the steering machine cannot learn the end position.
This instruction only focus on the third-generation ZF steering with 1K0, the second-generation steering machine starting with 1K1 and 1K2 is not clear whether it is feasible. Below is Firmware code comparison table
1KO 909144 C—–> 2301
1KO 909144 J —–> 3001
1KO 909144 M —–> 3201
1KO 909144 P —–> 3305
1KO 909144 R —–> 3501
The original firmware of the steering is 144P, you can directly flash Ih0013501.sgo.
If the file is upgraded to 144R,C,J,M, in order to ensure the safety of the steering, it is recommended to flash Ih0023305.sgo and then Ih0013501.sgo.
Preparation:
Newest ODIS-E Engineering 17.0.1/12.2.0/9.0.1 Free Download
08.2023 VW ODIS 23.0.5 & 7.2.1 & 5.2.7 Diagnostic Software Free Download
Procedures:
Put all Steering firmware files and Steering curve files to below storage path:
D:\Program File\Offboard_Diagnostic_Information_System_Engineering\datflash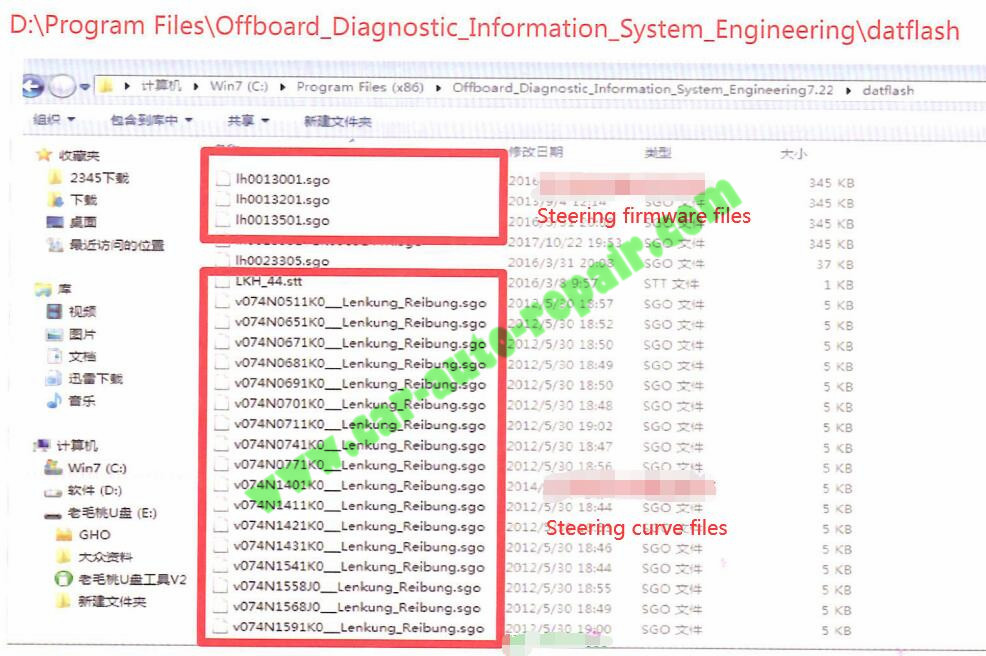 Select "0044-Power Steering"–>"Vehicle function"–>"Vehicle special function"
Due to the differences between people and vehicles, the values of the channels might be different, so it is best to record the values of these channels.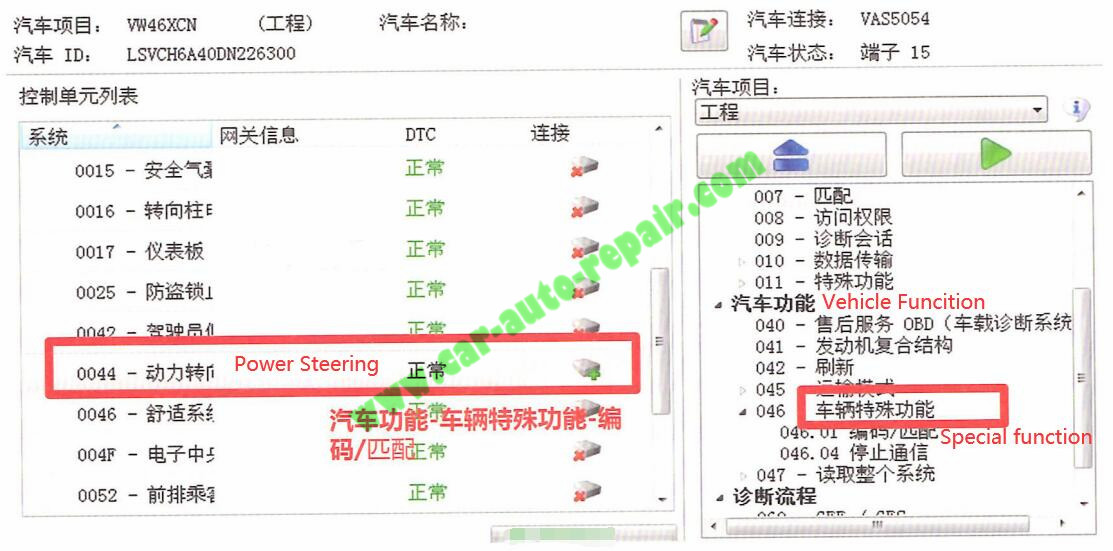 Select "0044-Power Steering"–>"Data Selection"–"Programming"–>"Read Data"
Then save file to your computer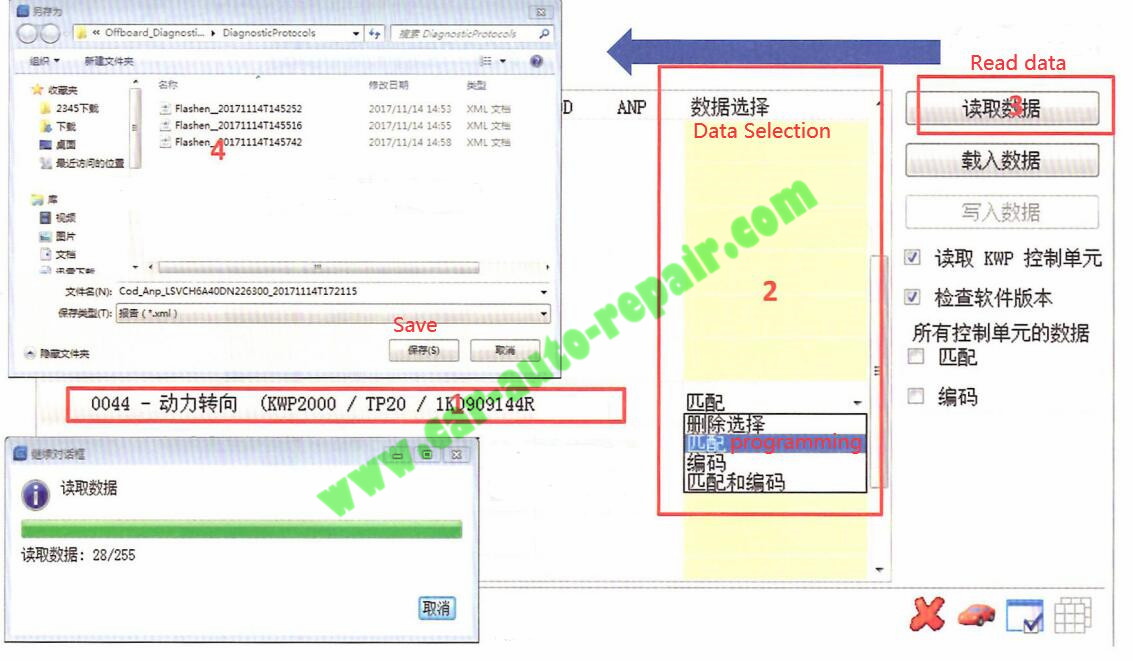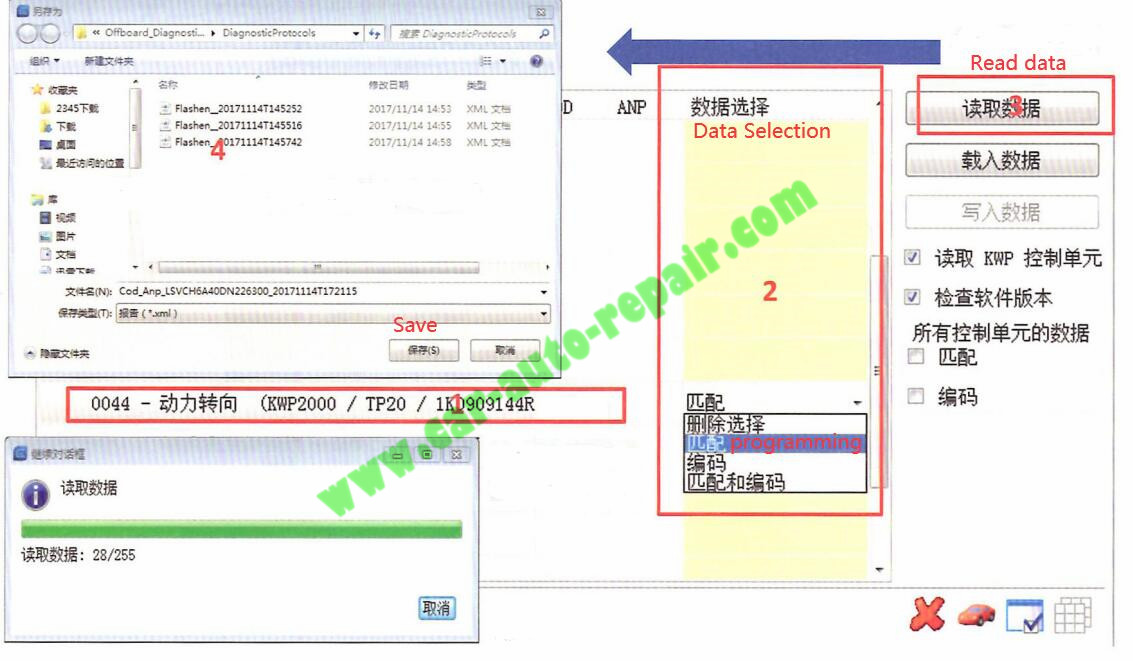 Open the report you saved previous, you can check the value of channel No.2-9.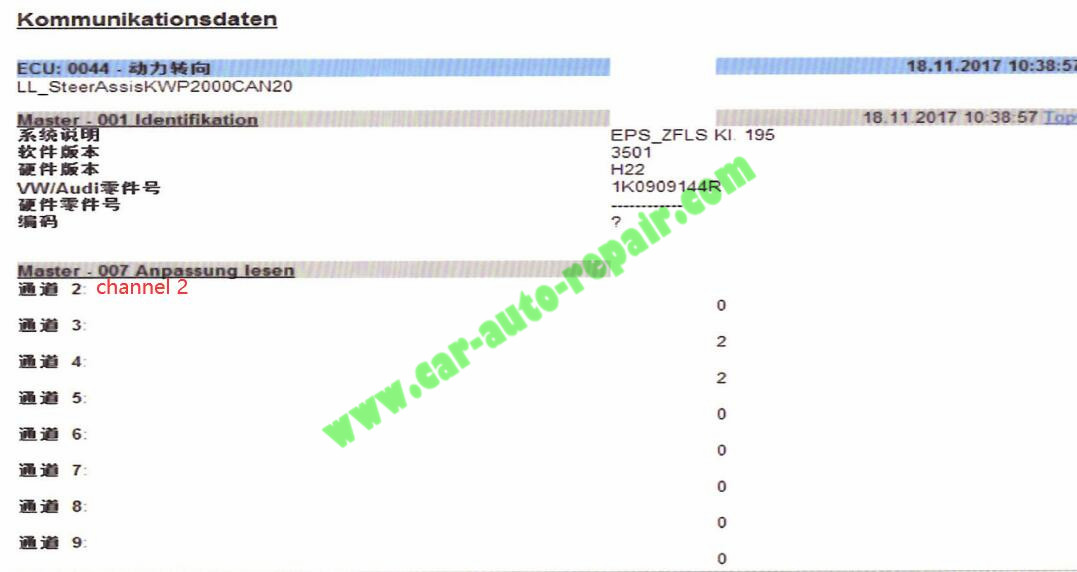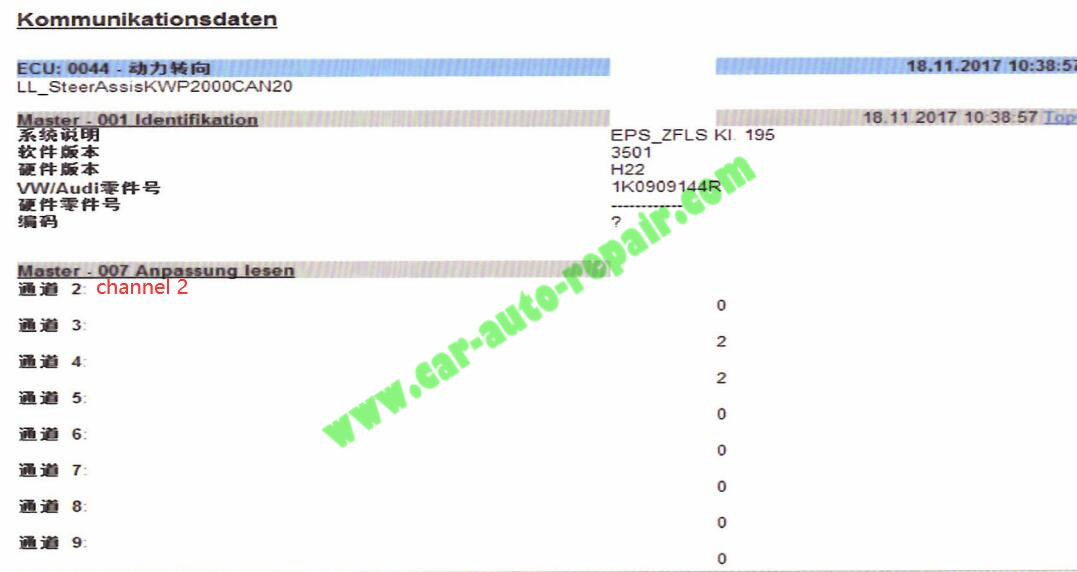 Upload report you saved previous.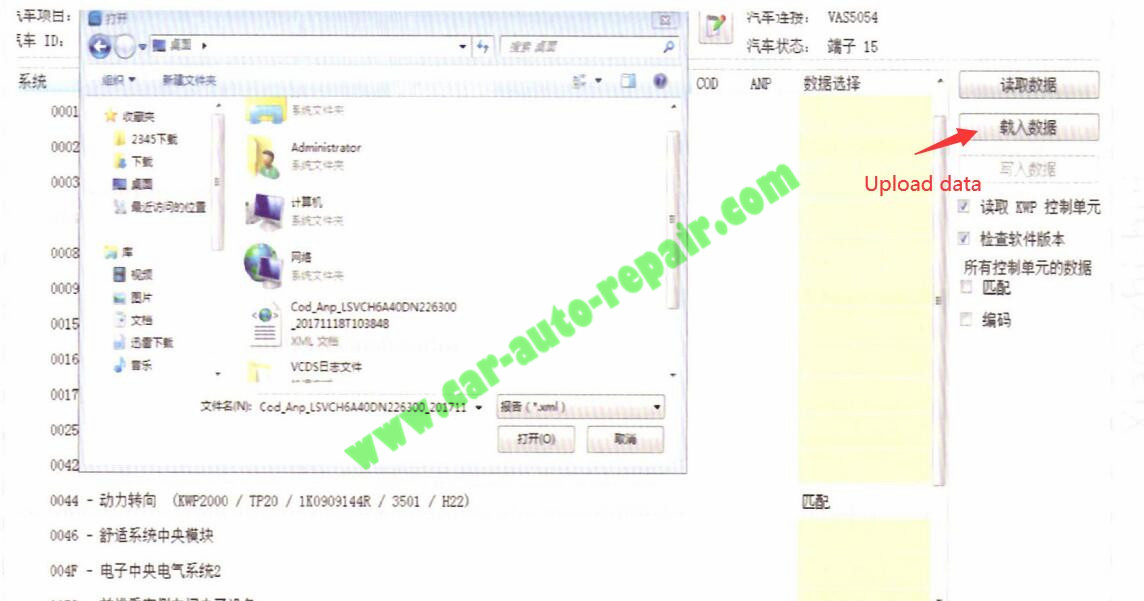 Click "Input Data"–>"Yes"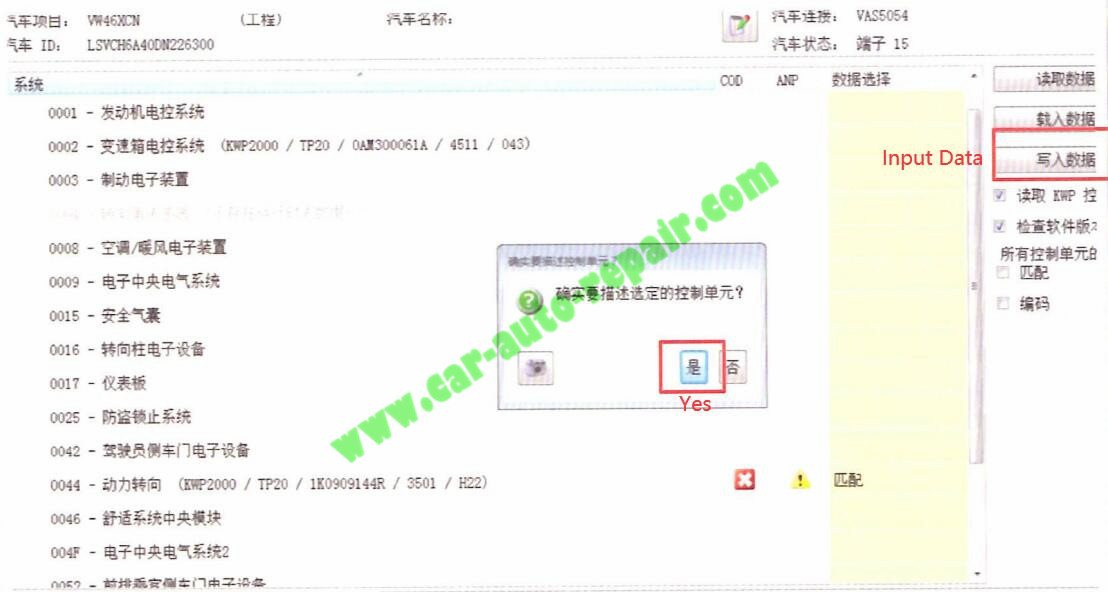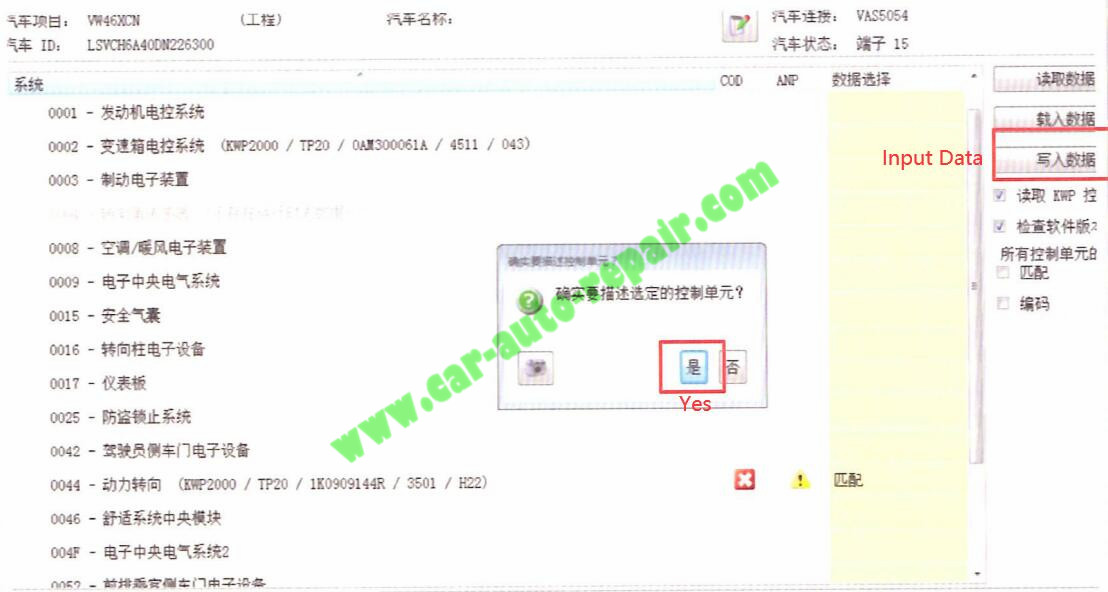 Input 8 channels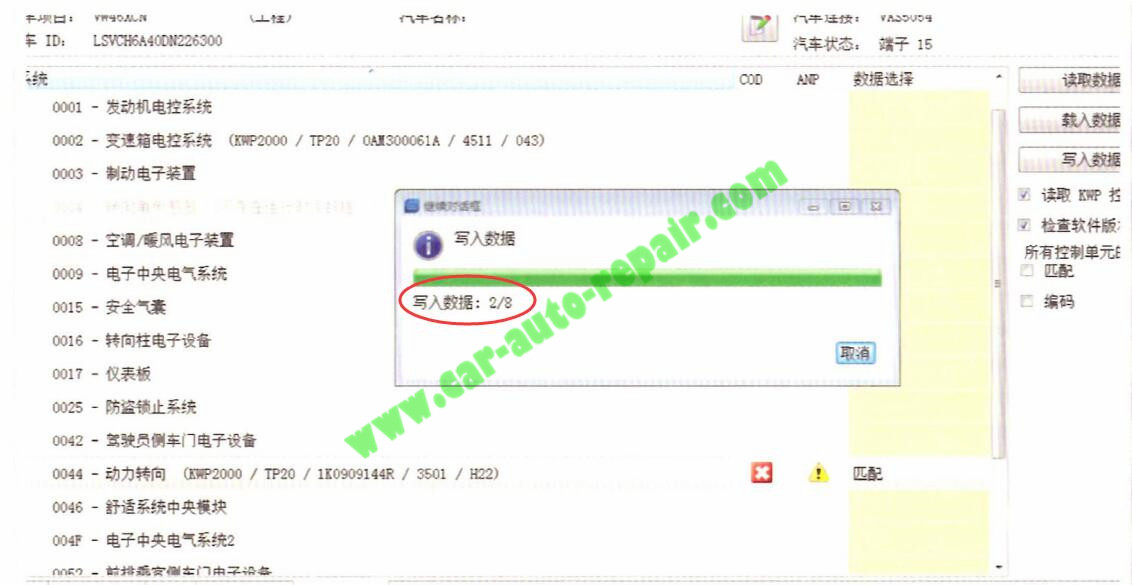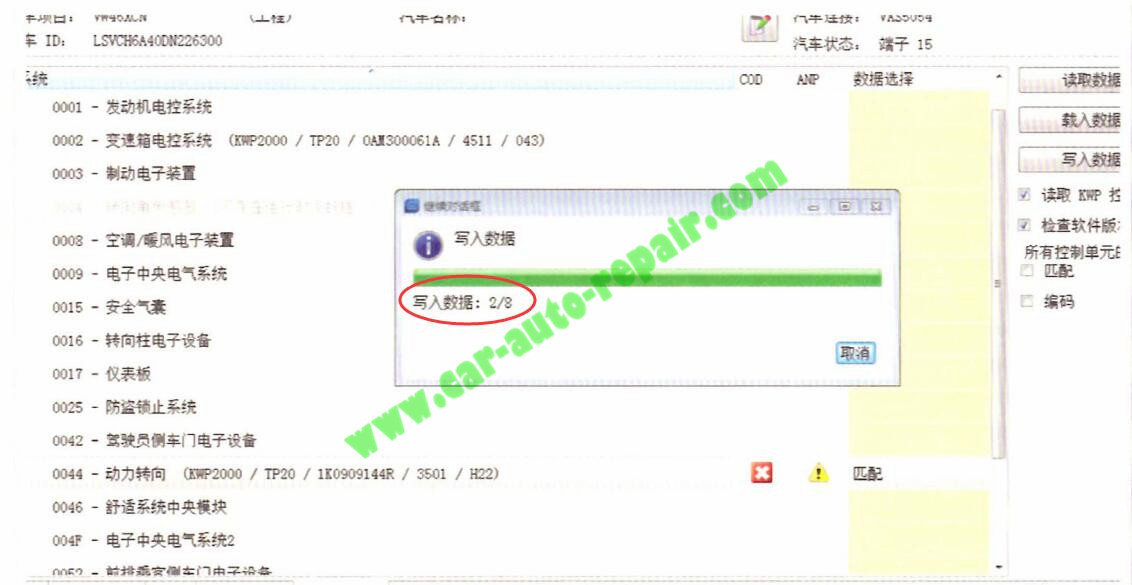 After finish it, Please reset the ignition switch. Click "Yes"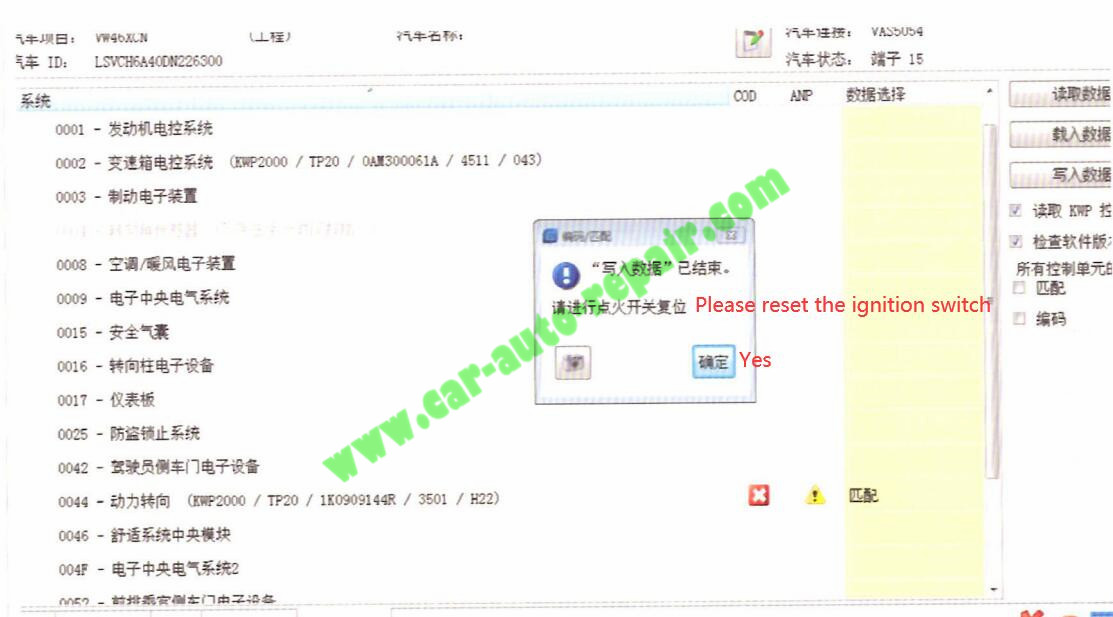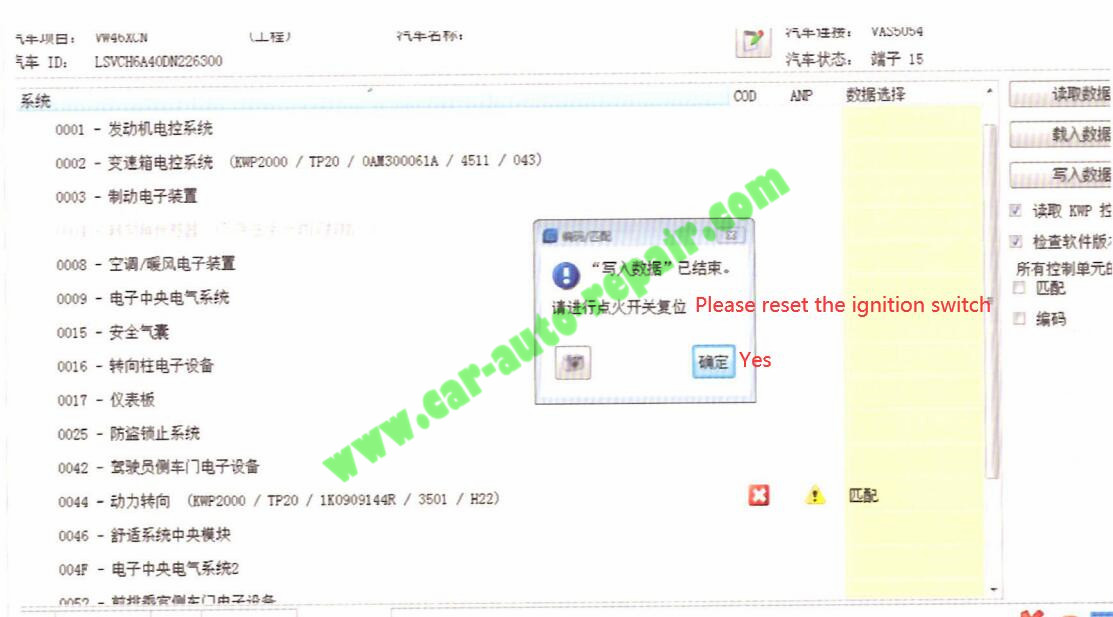 Navigate to the directory where the steering firmware and curve files are stored
Select "firmware 3305", click "Open"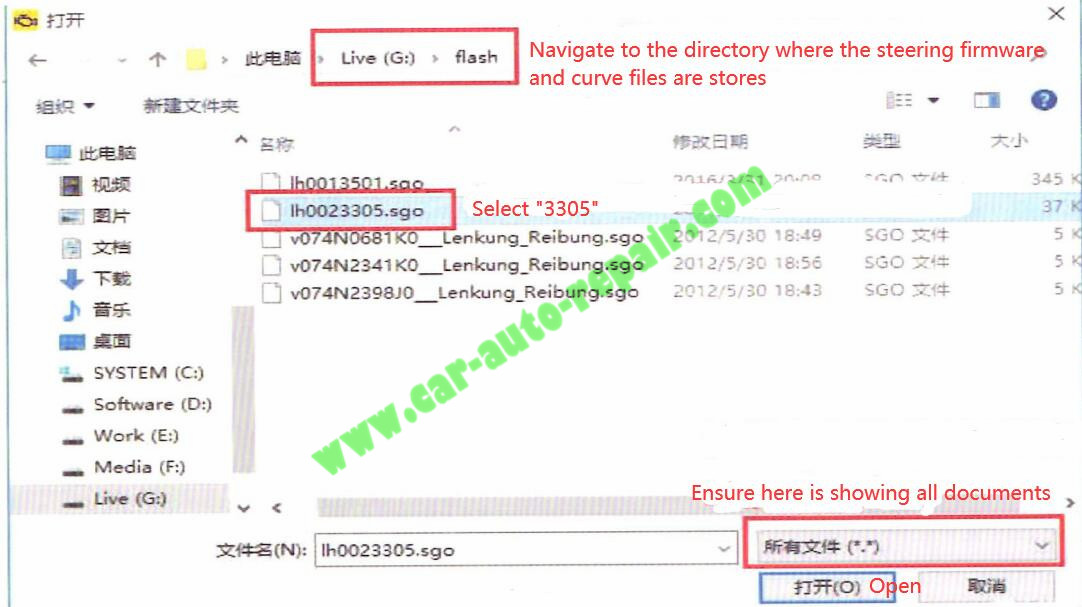 Upload first firmware flash file, then following 3501 and curve files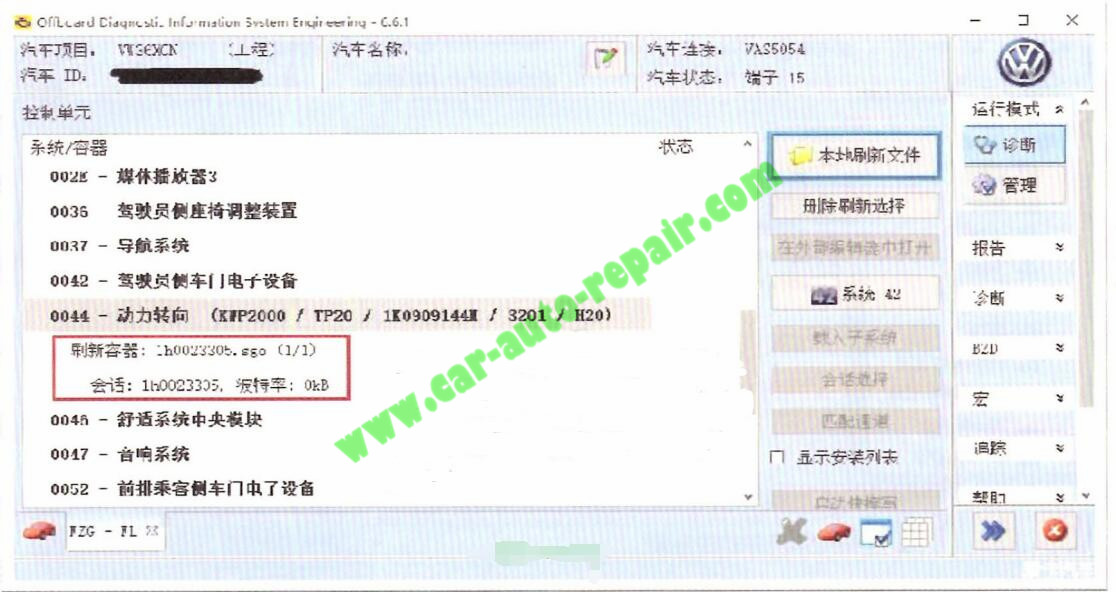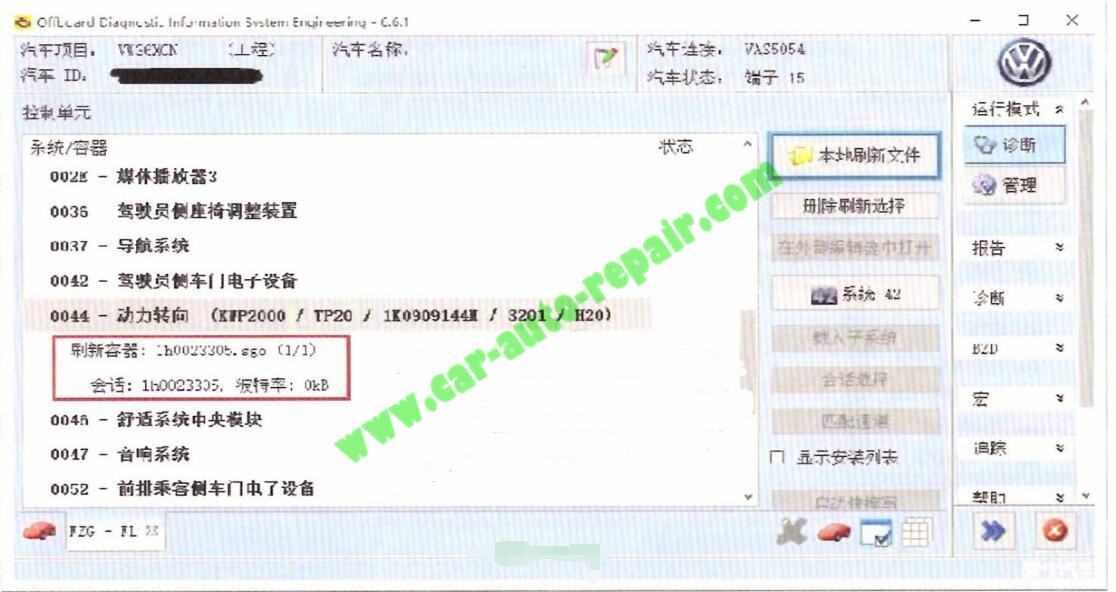 Upload the second Flash file in the same way
Finally upload the steering curve file v074N2398J0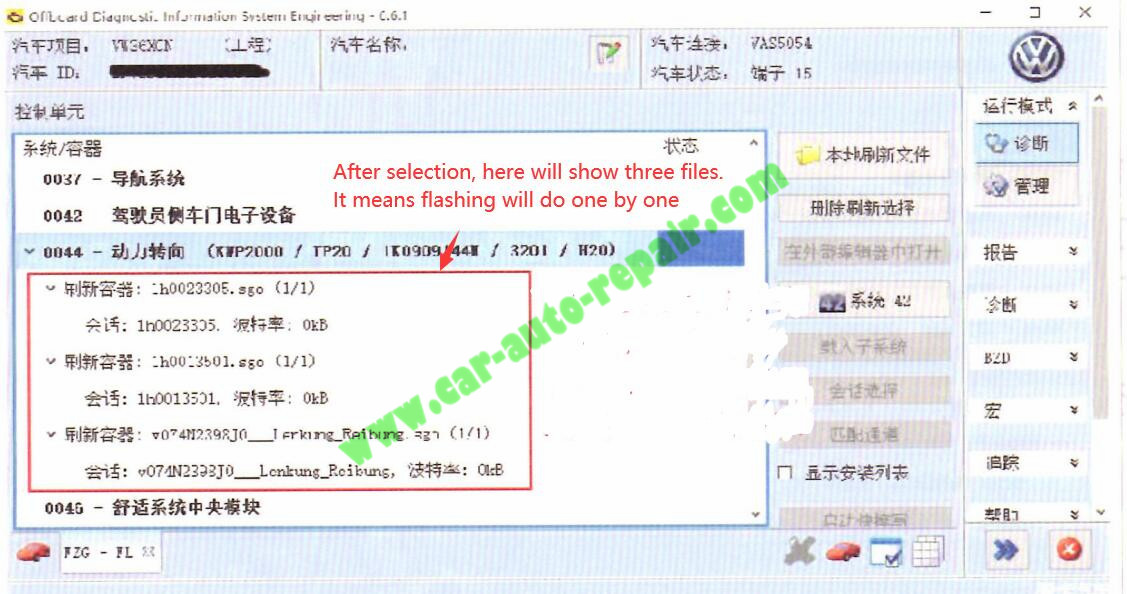 Start flashing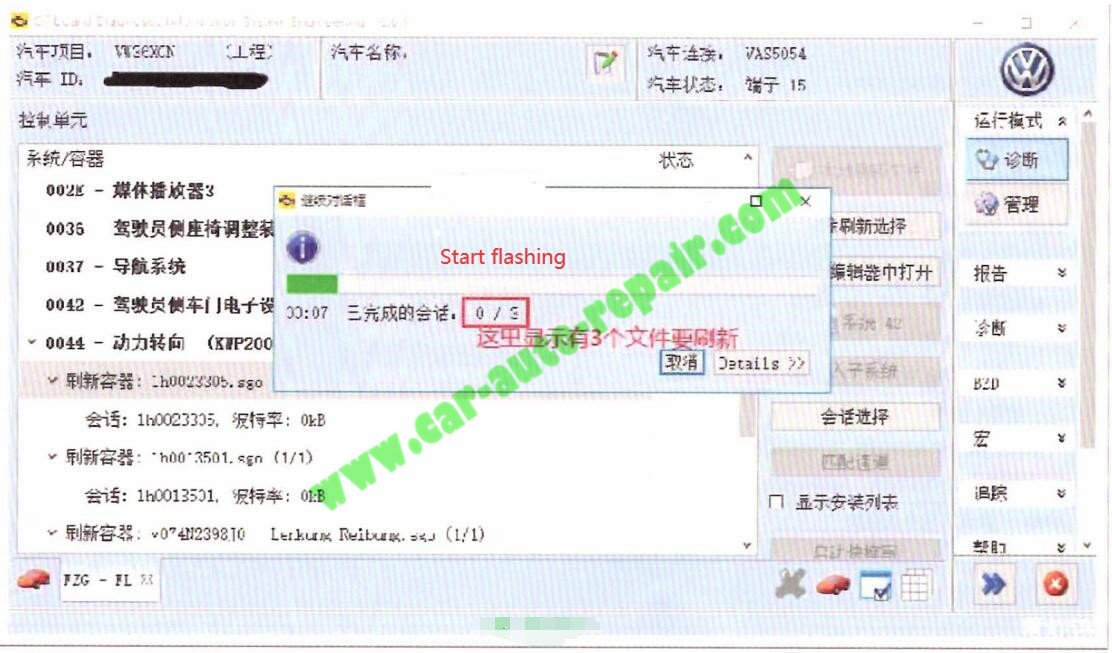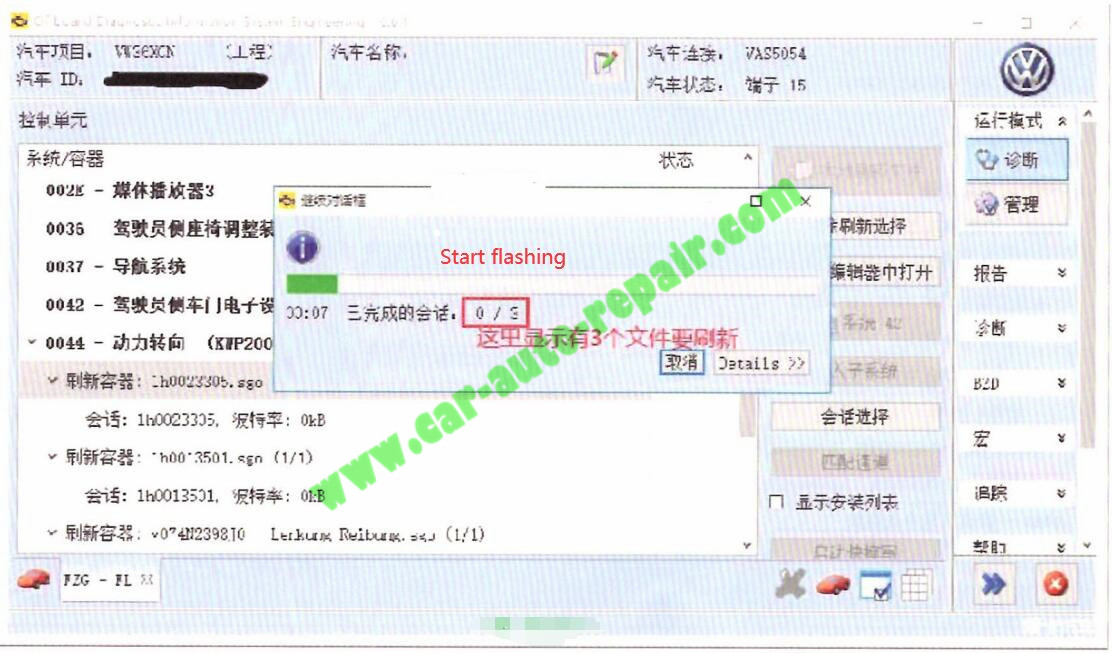 Note: During the flash process, you will be required to turn off and turn on the ignition switch. You can continue without pulling out the key. This step is especially important. If you don't restart the switch and click OK on the prompt, the flashing will fail.
Close all dialogs after flashing finished. Check steering number and curve are flash correctly on 44 power steering system.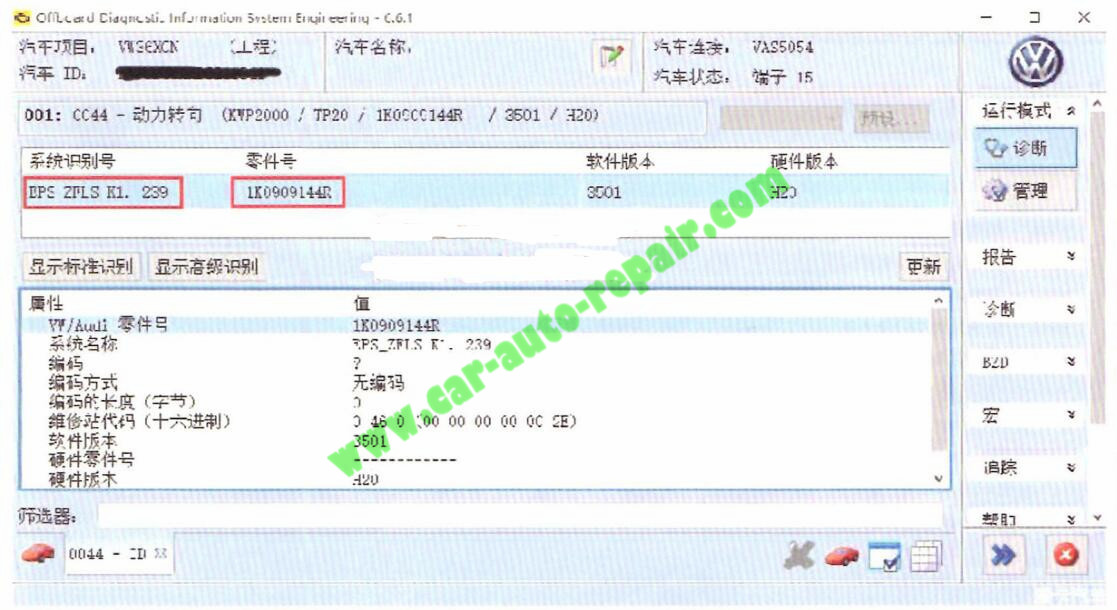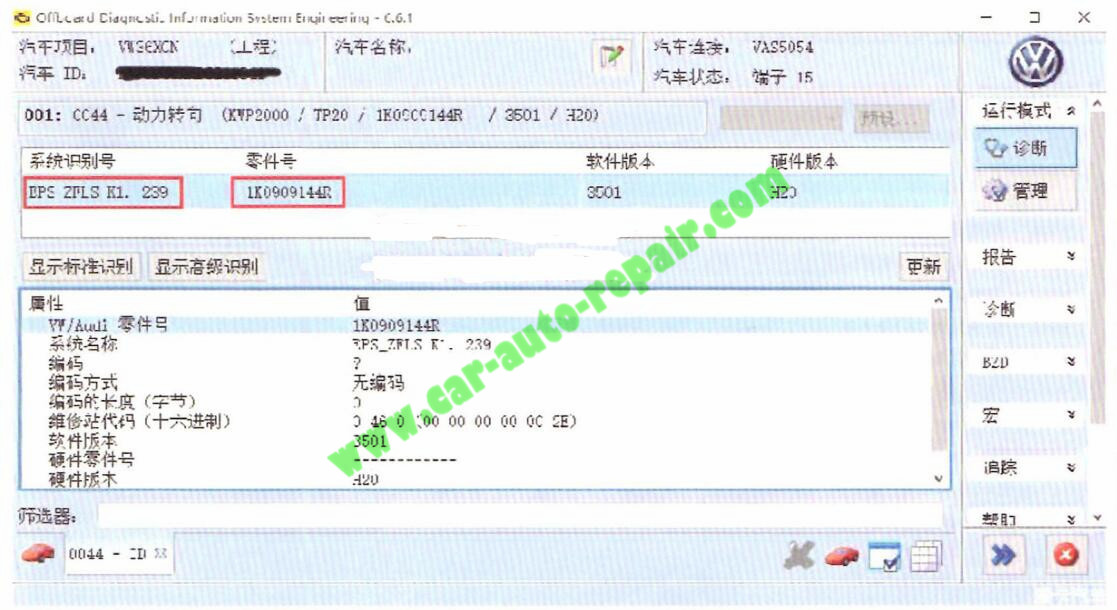 After all the work is completed, you need to learn the G85 and the steering gear end position
Visited 38 times, 1 visit(s) today