This short instruction will show you guide on how to flash steering column electronic via ODIS on VW.
Preparation:
Newest ODIS-E Engineering 17.0.1/12.2.0/9.0.1 Free Download
08.2023 VW ODIS 23.0.5 & 7.2.1 & 5.2.7 Diagnostic Software Free Download
How to Install ODIS-Engineering 12.1.0 Diagnostic Software
Steps:
Connect ODIS to vehicle OBD port, running software ODIS.
Click "0016 Steering Column Electronics"–>"001 Identification"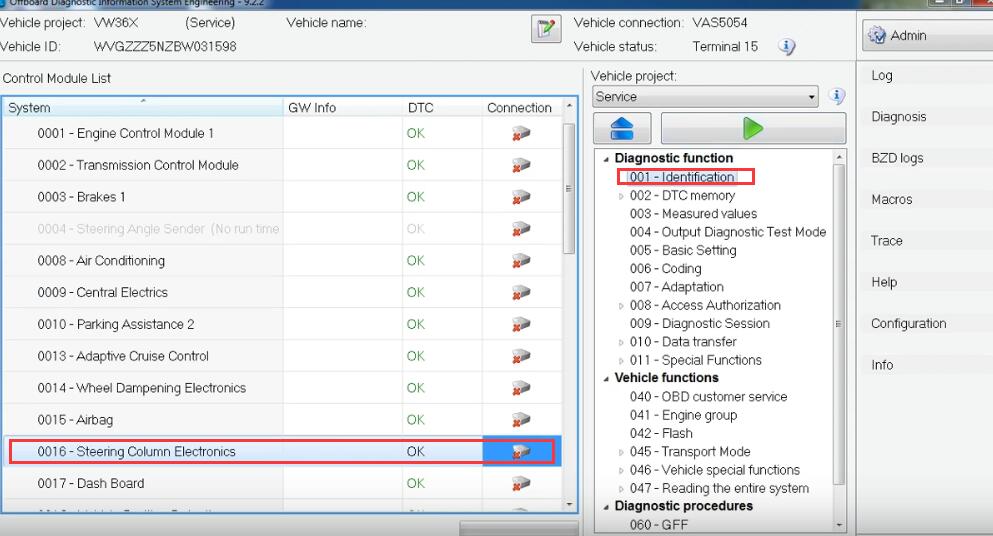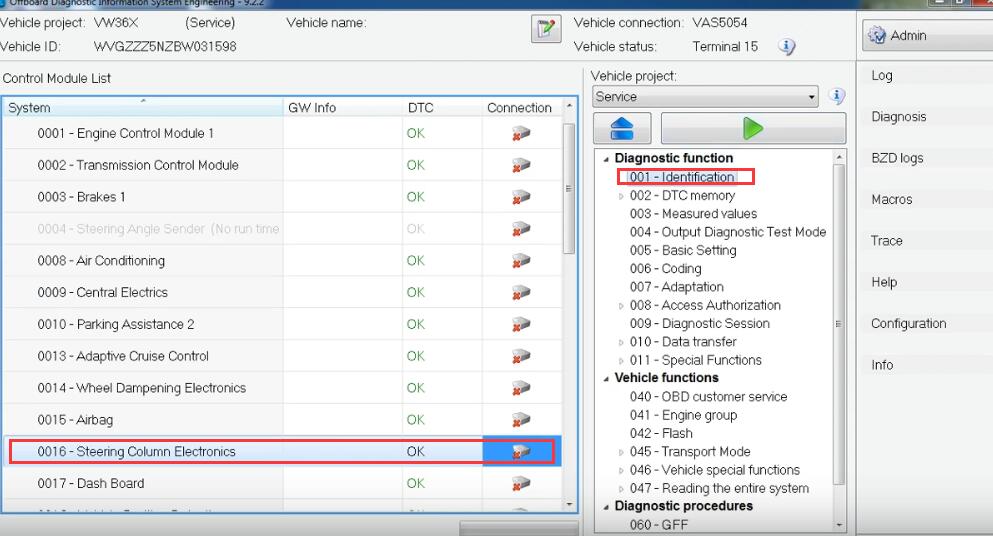 Click "042 Flash"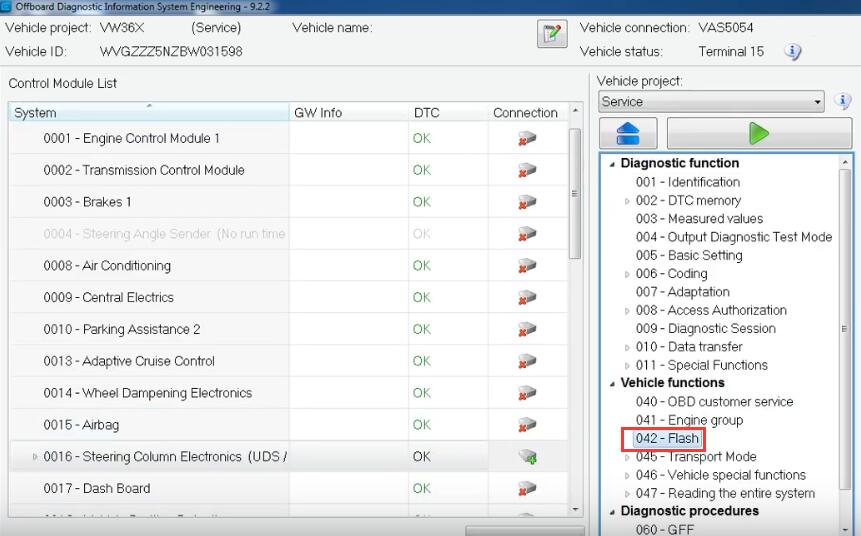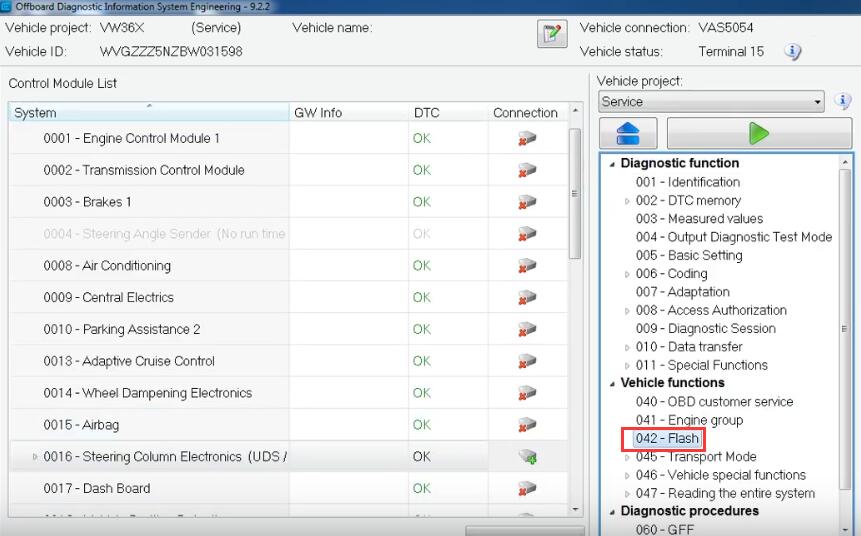 Choose "0016 Steering Column Electronics), then click "Local flash file"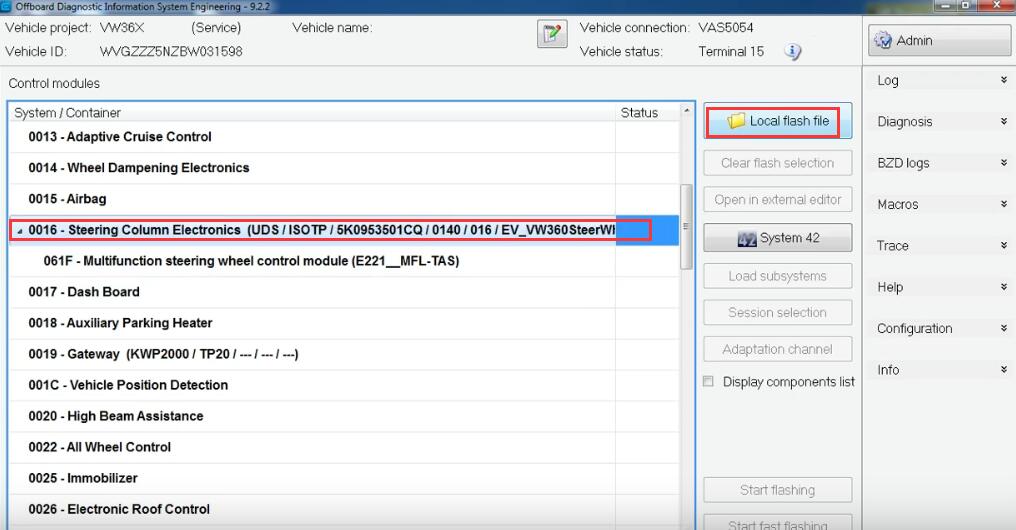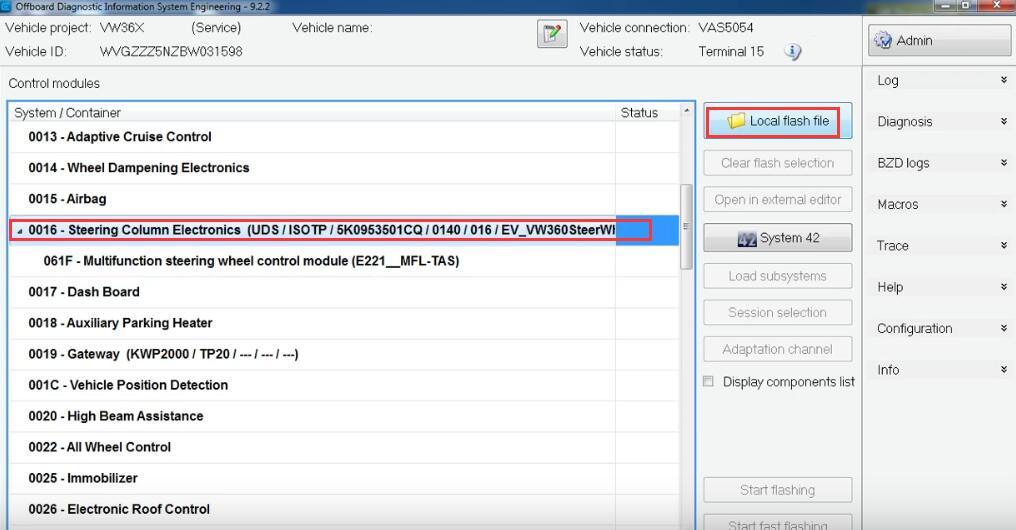 Choose the file you need, open it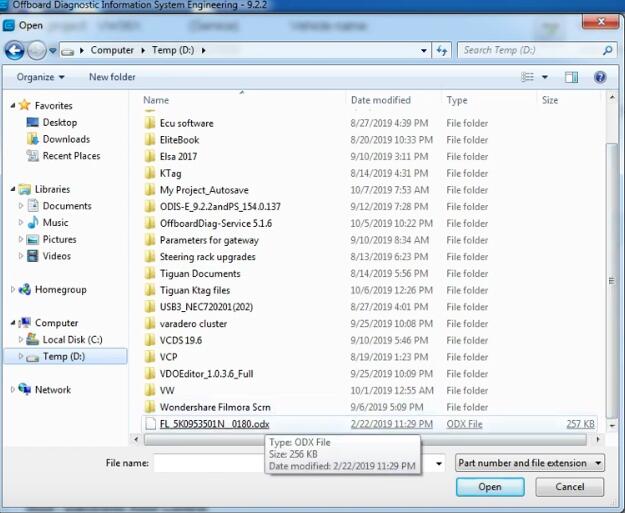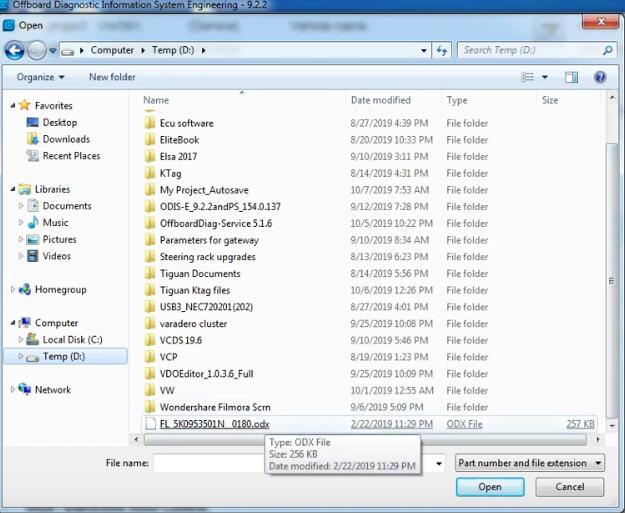 Start flashing, click "Yes"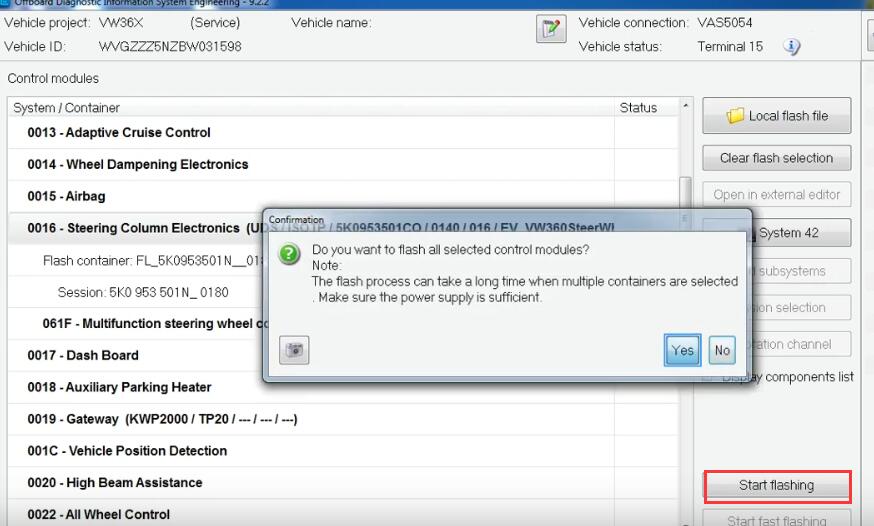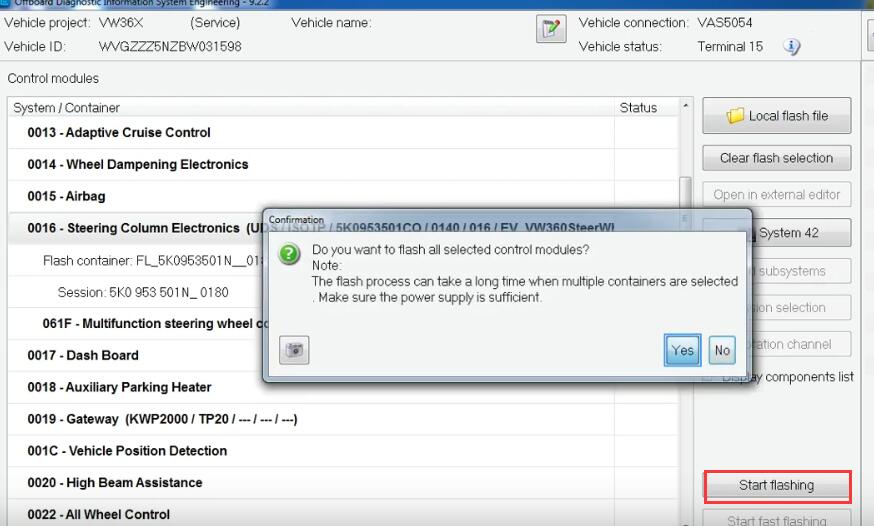 Click "OK"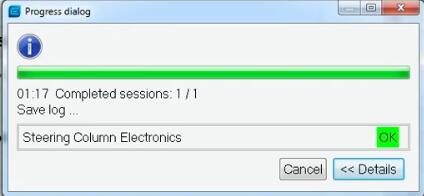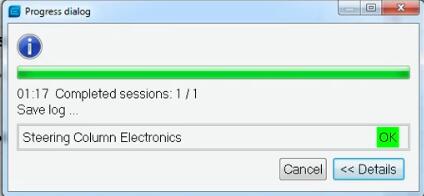 Would you like to clear all control module DTC memory entries? Yes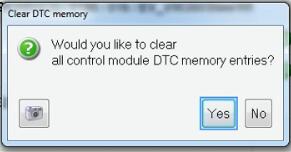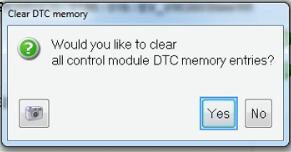 When results of flashing comes out, click "OK"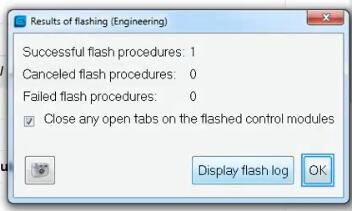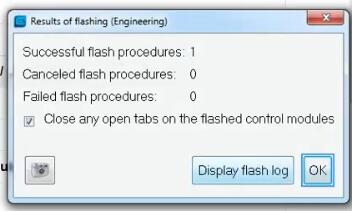 Function is completed.
If you are interested in more VW diagnostic cases, please click to VW DIAGNOSTIC SOFTWARE.
Visited 1 times, 1 visit(s) today