One of my blog reader feedback his customers' Volkswagen Tiguan get this error "Key not detected.Hold key next to intended surface."Even follow the screen guide to do,but still same error.So here car-auto-repair.com show you guide on how to repair the error. And for more Volkswagen key programming case,check here:VW Key Programming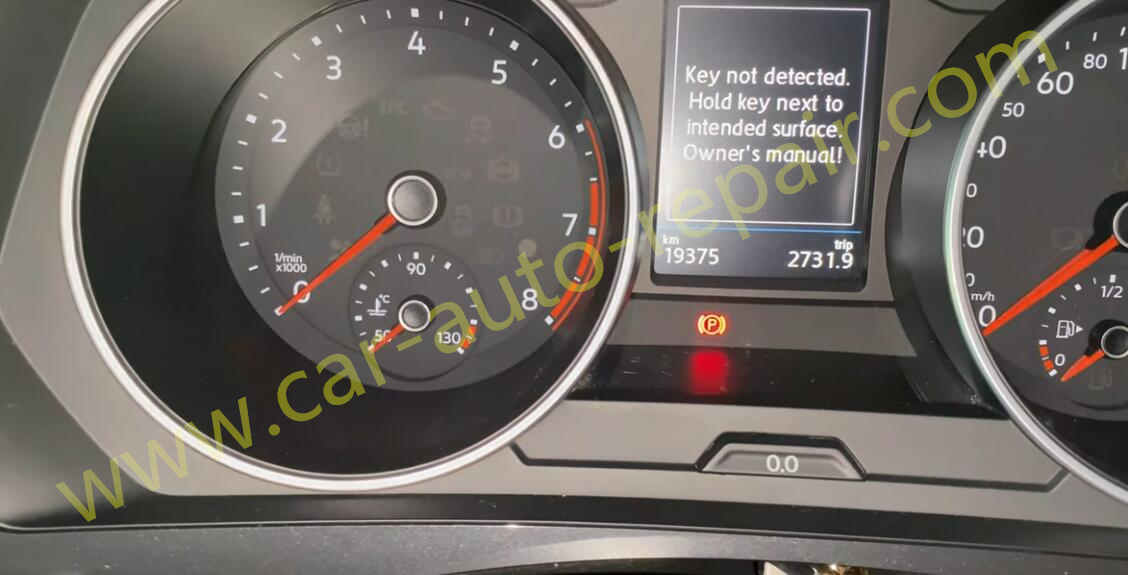 If you try use VVDI2 to check the dashboard data,you will find all key ID show "FFFFFFFF"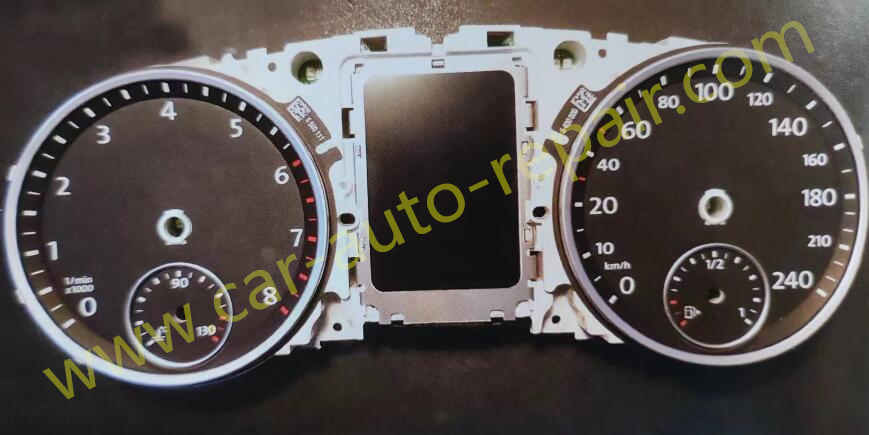 Maybe some readers think that it only need to use VVDI2 to fix this error.It may be correct,but depend on your dashboard data loss extent.If only a little data missing,you can try VVDI2.
Another method you need try fix data by manually.
STEP 1:
Remove dashboard then find 95C320 chip on PCB.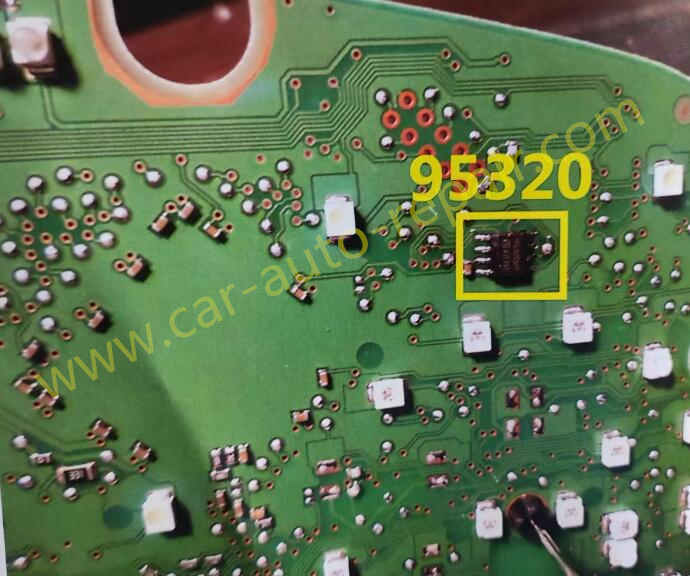 And use programmer to read out data in 95C320 chip.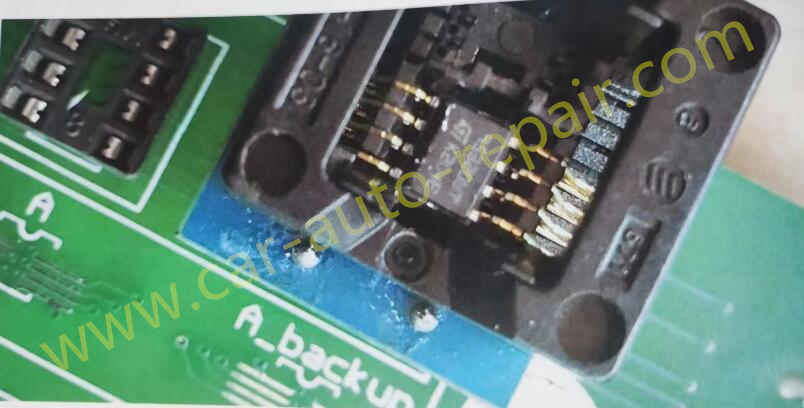 STEP 2:
Working data show as below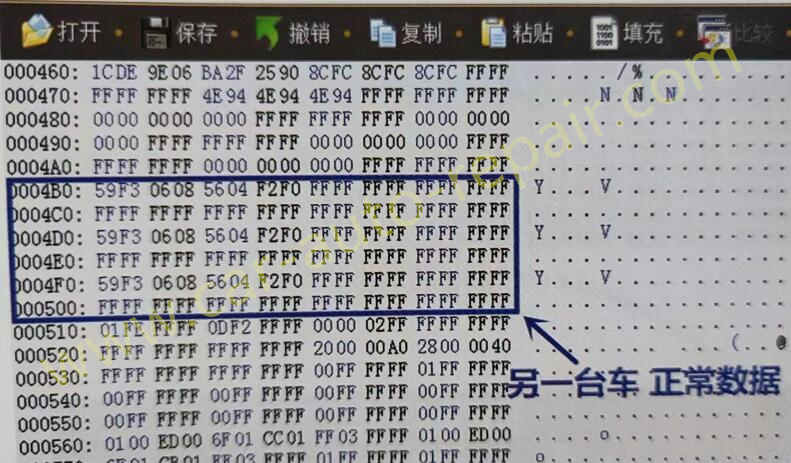 And "Key not Detected Error" show as below
4B0-500 line all show "3131" incorrect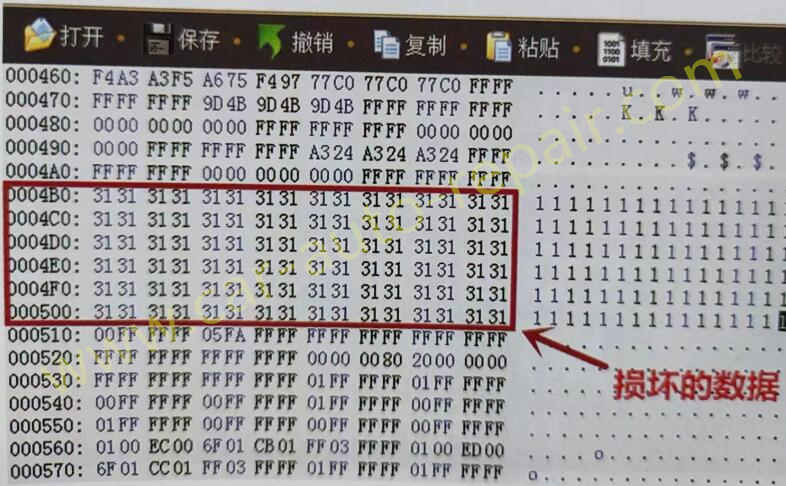 Here we read out correct data to show ID and correct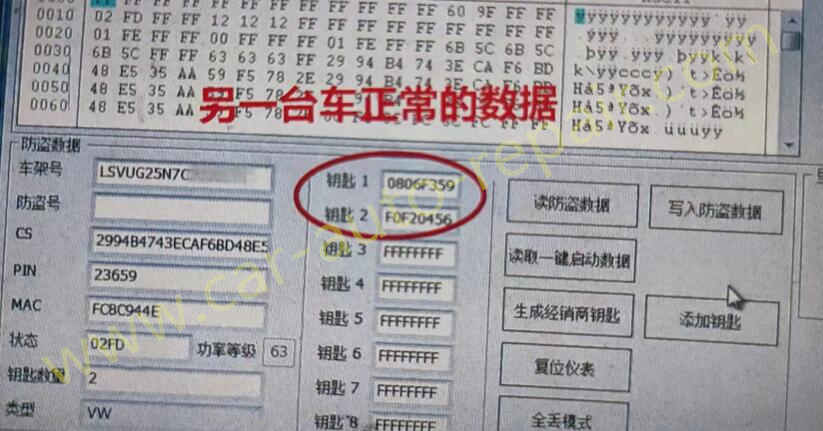 STEP 3:
Use Handy Baby/MINI900/VVDI Key Tool to read out key ID number:
ID:D06C7431
ID:D07D21A0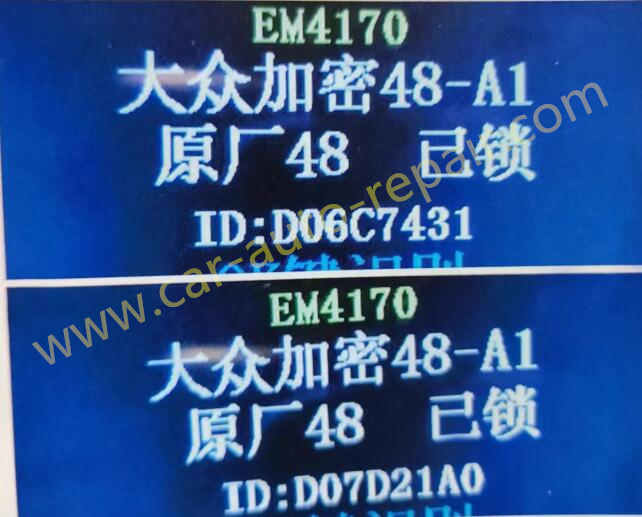 Note:Data in 95C320 is reverse as ID,so here it is 31 74 6C D0 and A0 21 D7 0D
STEP 4:
Input ID number (reverse) to data file,then use programmer to write modified file back to 95C320 chip.And install back to dashboard and car,it will work.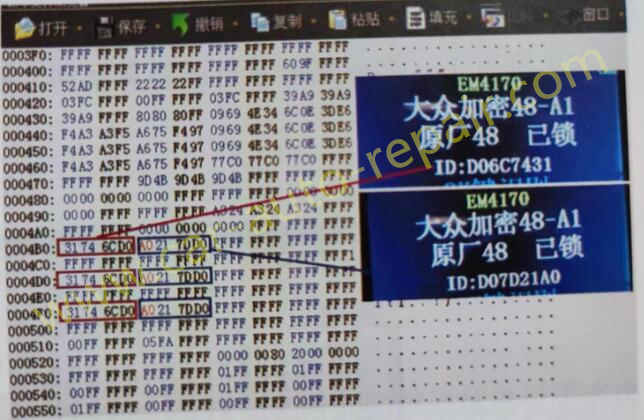 Visited 25 times, 1 visit(s) today