This instruction will show you guide on how to do 7 speed DSG basic setting by ODIS for 2014 Skoda Octavia.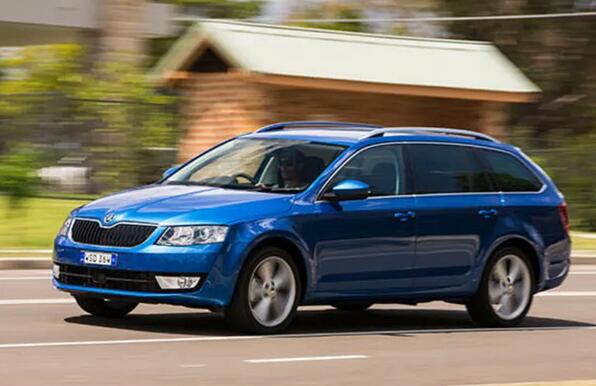 Preparation:
Newest ODIS-E Engineering 17.0.1/12.2.0/9.0.1 Free Download
08.2023 VW ODIS 23.0.5 & 7.2.1 & 5.2.7 Diagnostic Software Free Download
How to Install ODIS-Engineering 12.1.0 Diagnostic Software
Procedures:
Connect ODIS to vehicle OBD port, then running software.
Click "Start Diagnosis"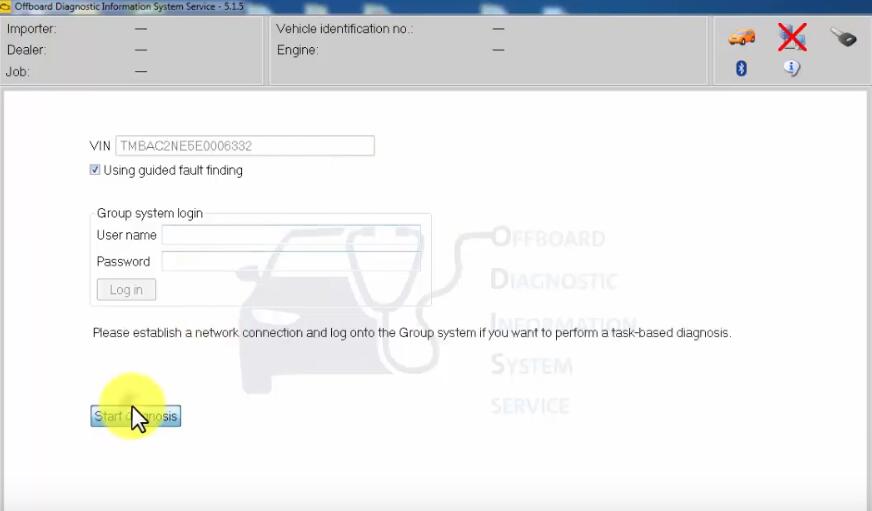 Select correct basic vehicle characteristics, click "Adopt"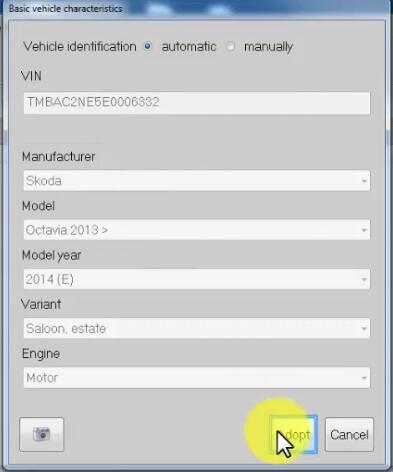 Click "Without Job"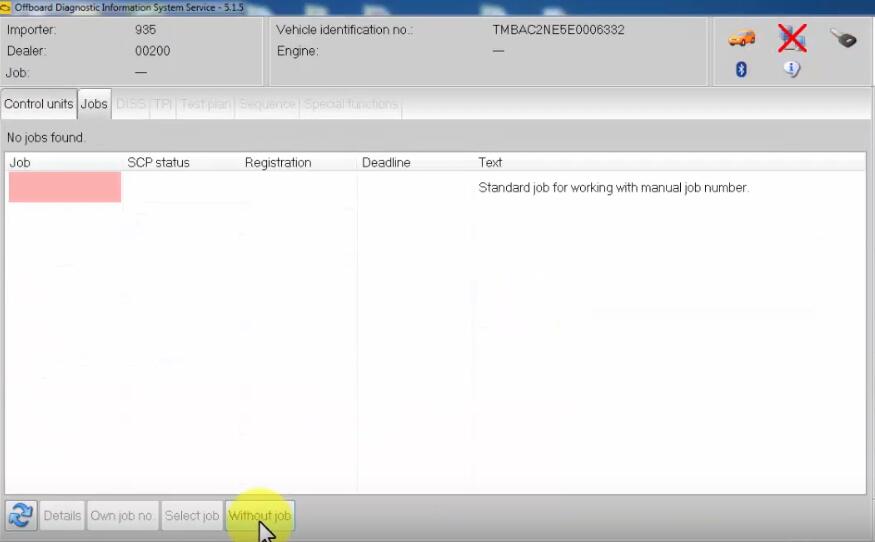 Click "Address"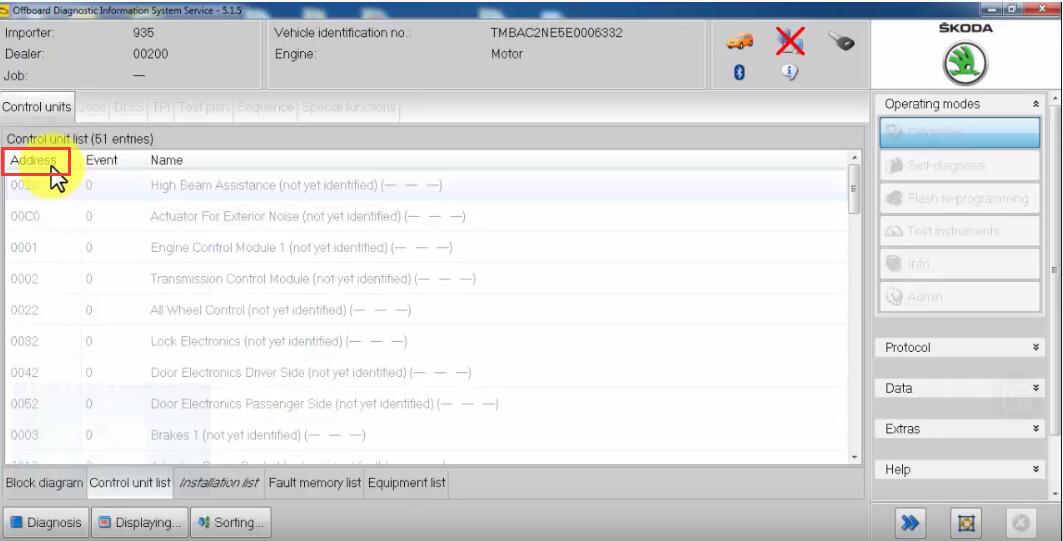 Click "Fault memory list"–>"Central Electrics"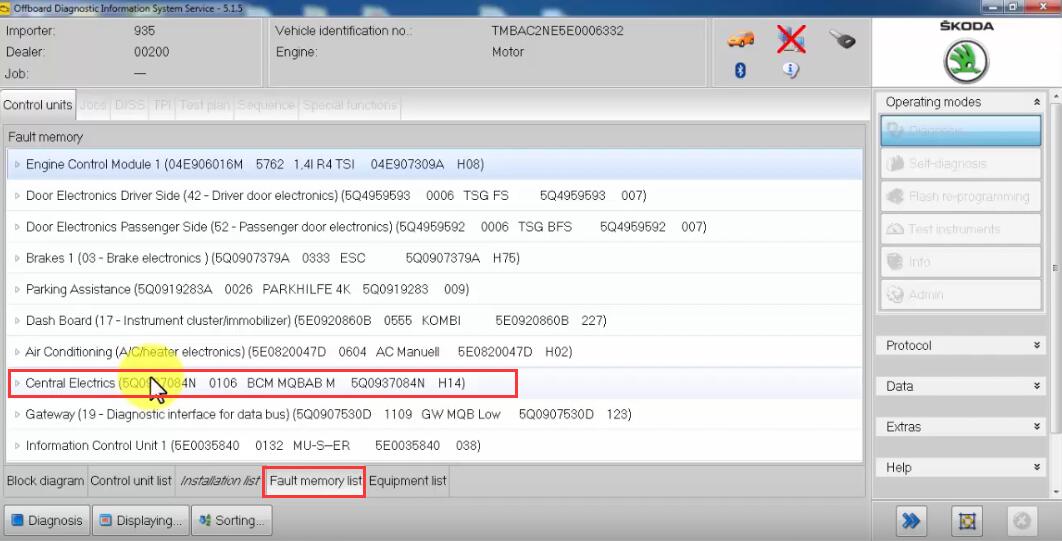 After data reading out, click "Control units"–>"Control unit list"–>"0002 Transmission"–>"Guided function"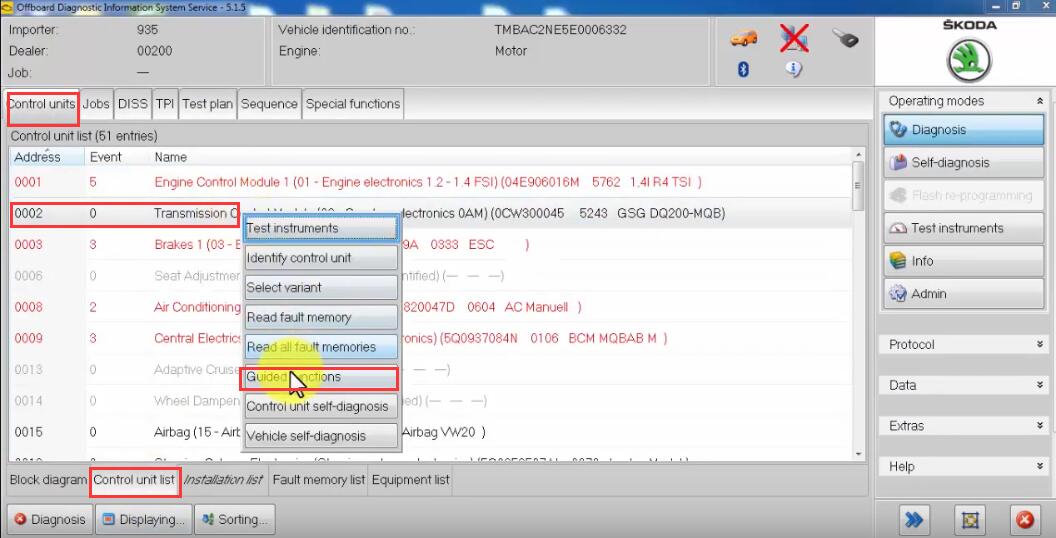 Click "0002-Basic setting mechatronik"–"Execute"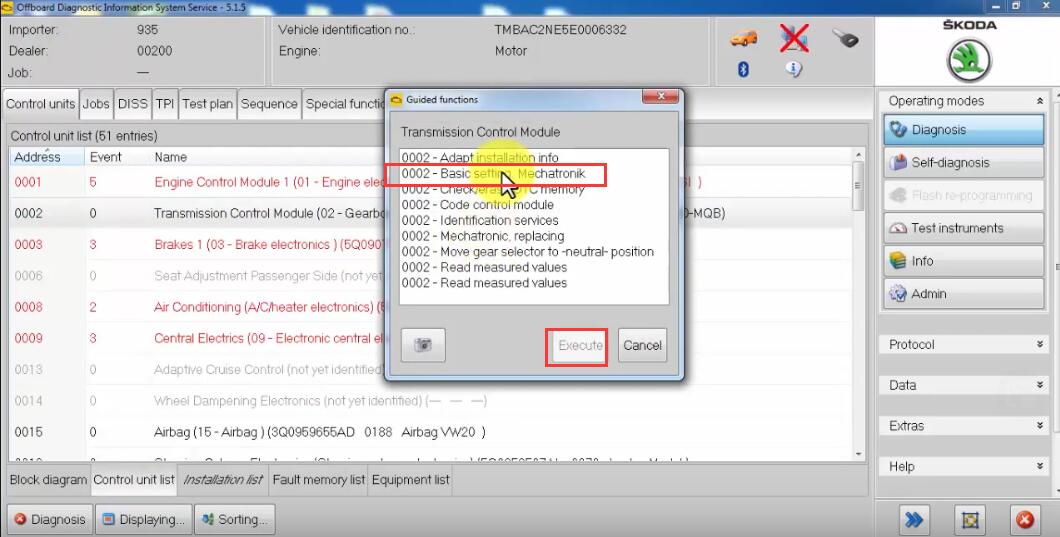 Read description on the left side, then click "Done/Continue"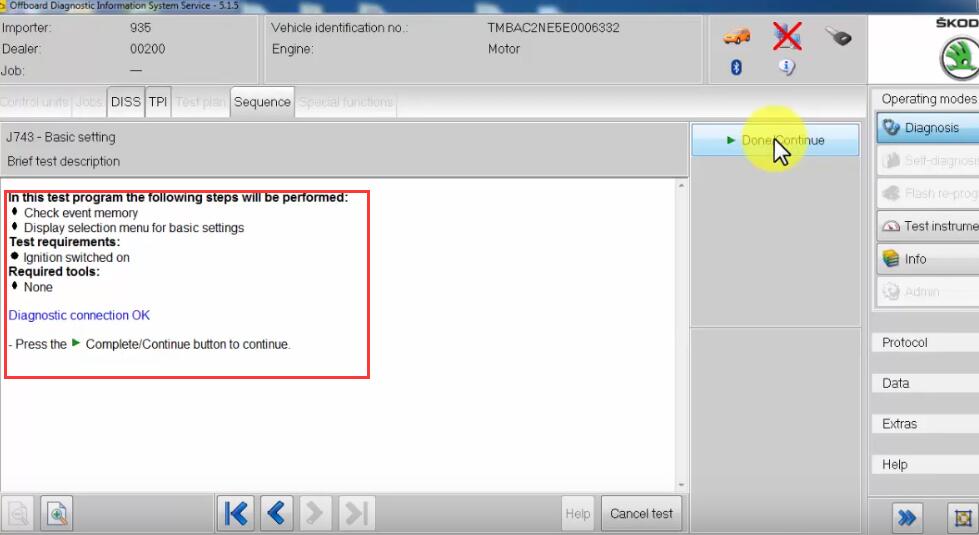 Basic setting is required only after the following repairs:
Software adaptation
Replacing mechatronic
Replacing clutch
Event memory entry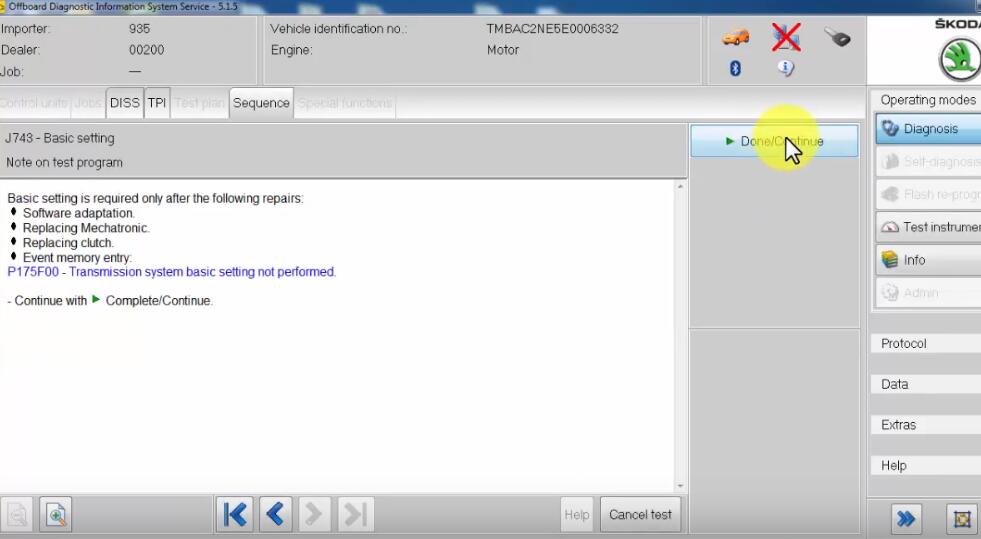 Click 2, transmission basic setting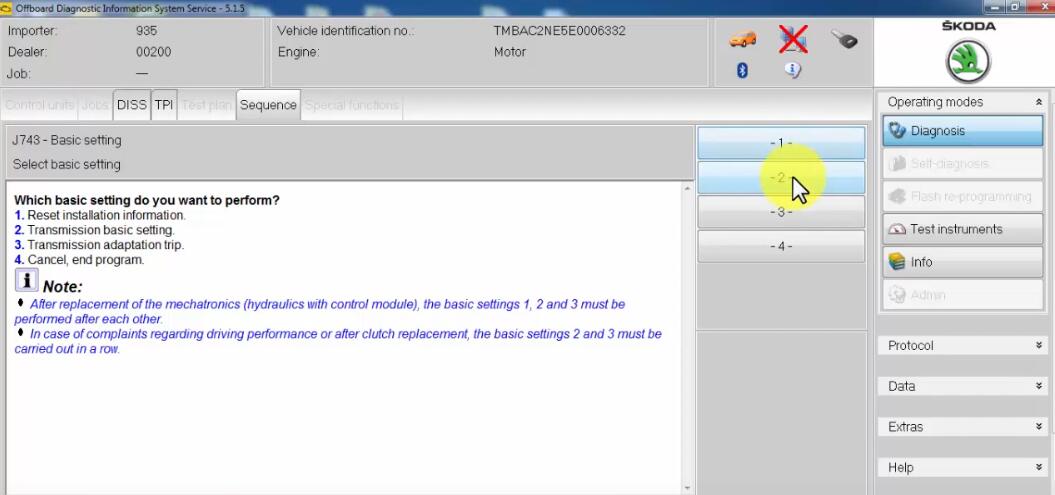 Would you now like to execute the function? Click "Yes"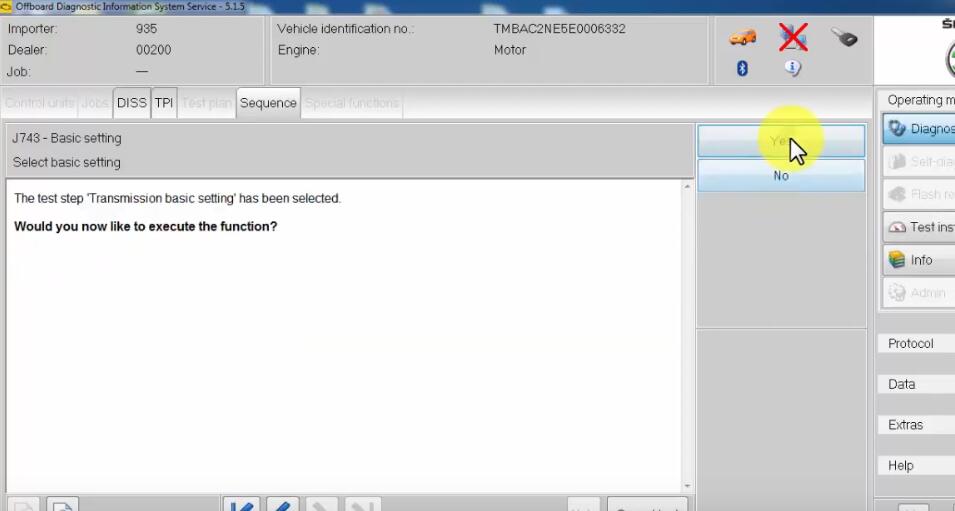 Follow the steps on the left side, then click continue button to continue with the program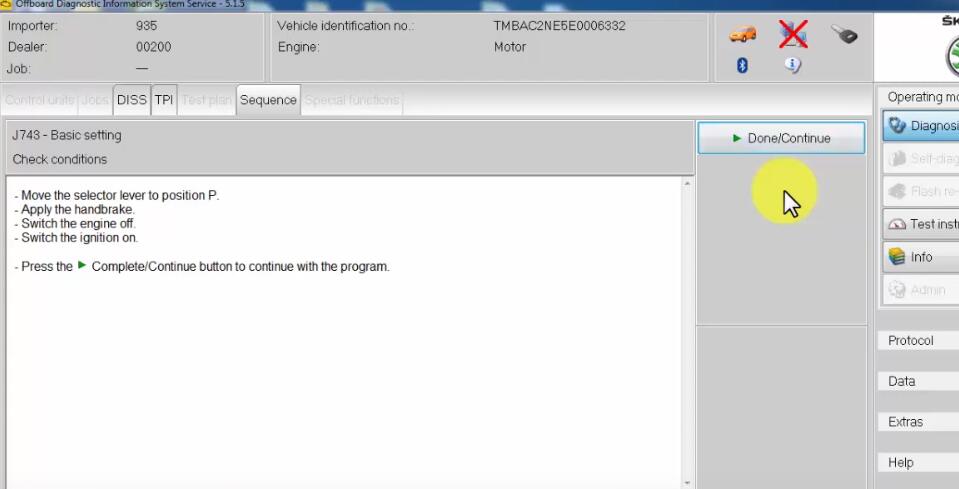 The basic setting has been performed correctly. Click "Done/Continue"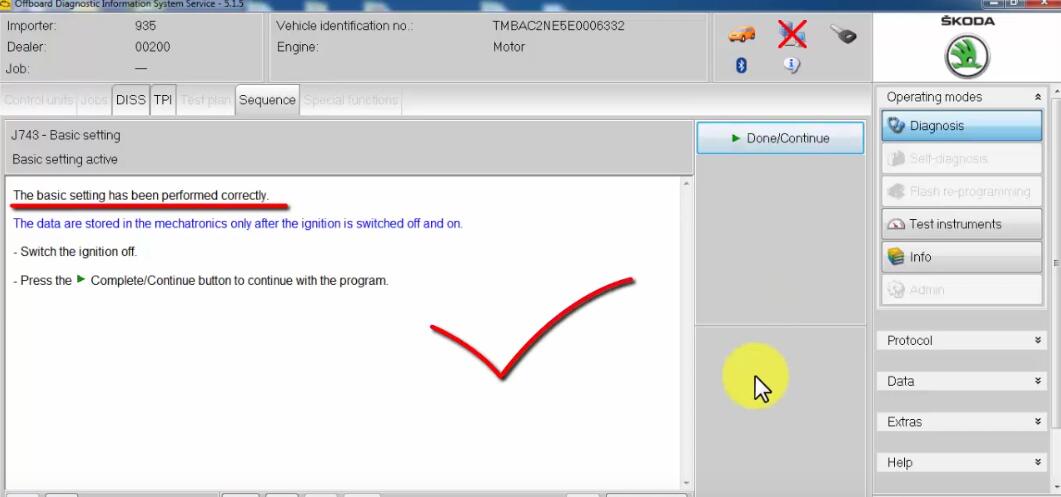 Switch ignition on, then click "Done/Continue"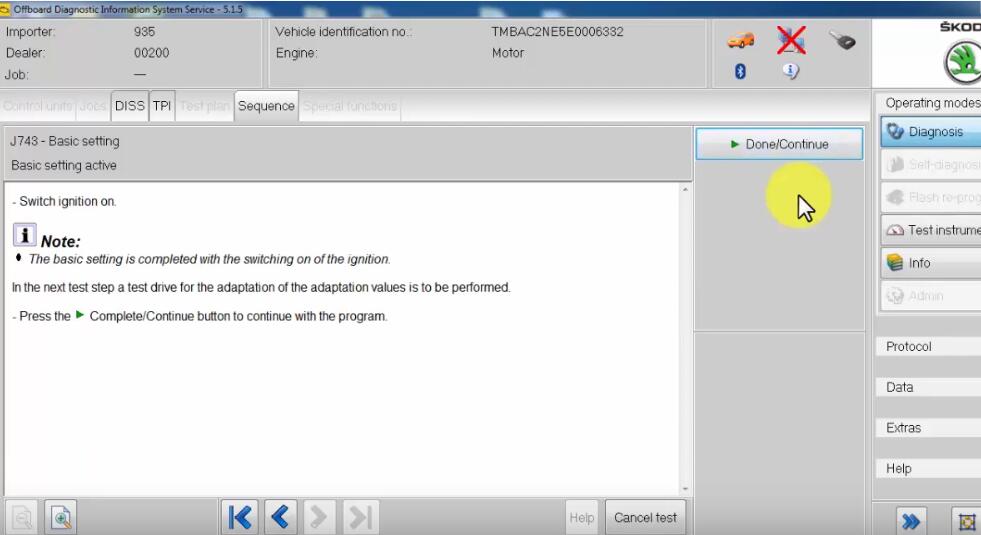 Click 4, cancel,end program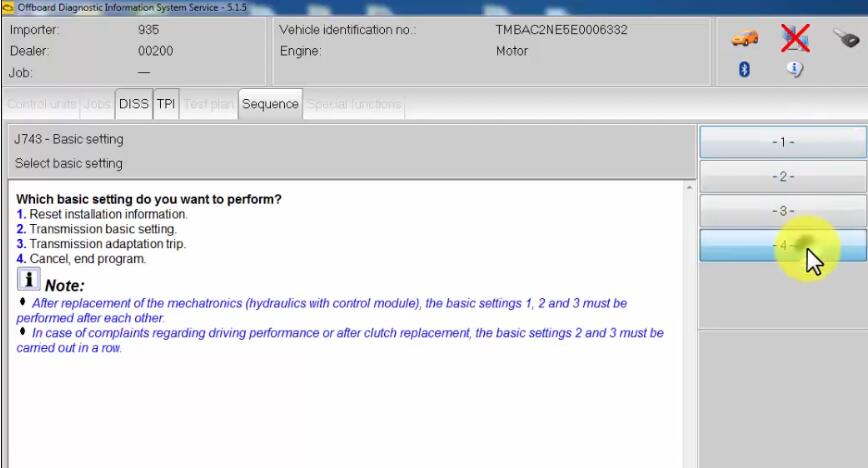 More cases about Skoda, please refer to SKODA TROUBLE REPAIR.
Visited 37 times, 1 visit(s) today