This instruction show you guide on how to disassemble cylinder head for YANMAR 4TNV98C engine.Prepare a clean, flat working surface on a workbench large enough to accommodate the  cylinder head assembly. Discard all gaskets,O-rings and seals. Use new gaskets, O-rings and seals on reassembly of the cylinder head.
Related Contents:
2017 Yanmar Heavy Equipment EPC+Workshop Service Manual Download
2023 Yanmar Smart Assist SA-Direct 2.37 2.20 Free Download
2009.11 YANMAR Heavy Equipment EPC Software Free Download
Procedures:
1.Drain the coolant from the engine into a suitable container. See Change coolant on page 5-20.
NOTICE:Identify all parts and their location using an appropriate method. It is important that all parts are returned to the same position during the reassembly process.
2.Disconnect the electrical wire from the glow plug, injector, intake throttle, EGR valve and sensors.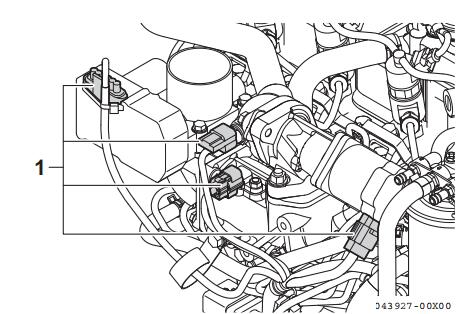 3.Disconnect the fuel pipes from the fuel filter, if the fuel filter is mounted on the intake manifold.
4Remove the intake throttle, EGR valve and fuel filter on the intake manifold if required (discard the all gasket).
5.Remove the intake manifold bolts.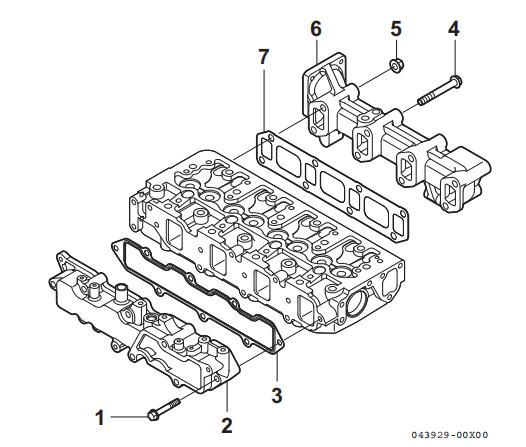 Remove the intake manifold. Discard the intake manifold gasket.
6.Disconnect the electrical wire from the diesel particulate filter if mounted.
7.Remove the diesel particulate filter from the engine (discard the all gasket).
8.Remove the exhaust manifold bolts and nuts.
Remove the exhaust manifold and the exhaust manifold gasket.
9.Remove the coolant pump. See Disassembly of Engine Coolant Pump.
10Remove the high-pressure lines and fuel injectors from the cylinder head. See Removal of Injector.
(Visited 26 times, 1 visits today)