In this instruction car-auto-repair.com show you guide on how to decode/reset Audi Navigation RNS radio AM29LV640ML.The method is shared by RepairAllTV,he write a known code bin file into AM29LV620 chip,then flash file download link included.More radio cases,please refer to:Radio Decode
Procedures:
Remove Audi Navigation RNS radio and remove the PCB out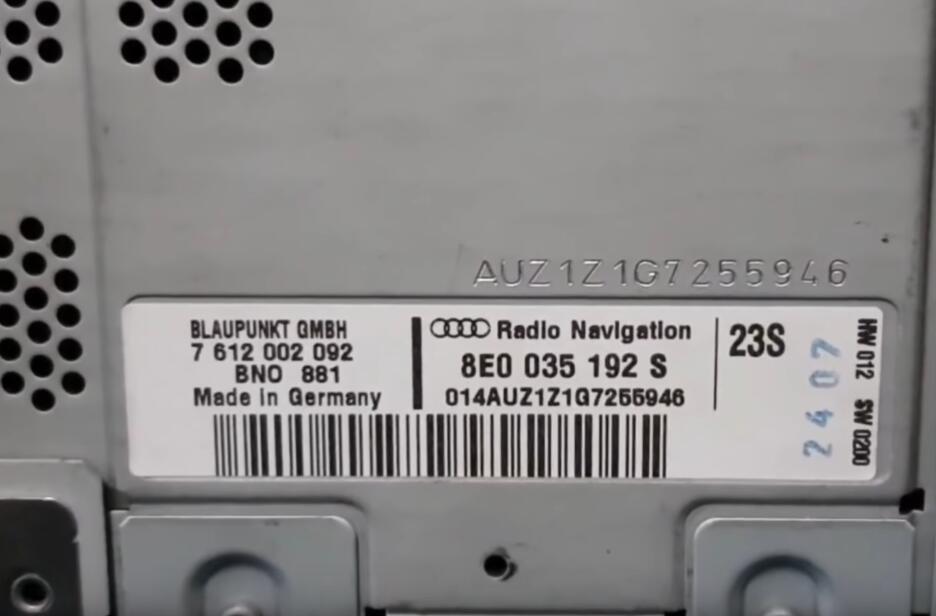 The radio code is stored in this chip (AM29LV640ML)
Note:There are two same model chip,please check it on picture marked!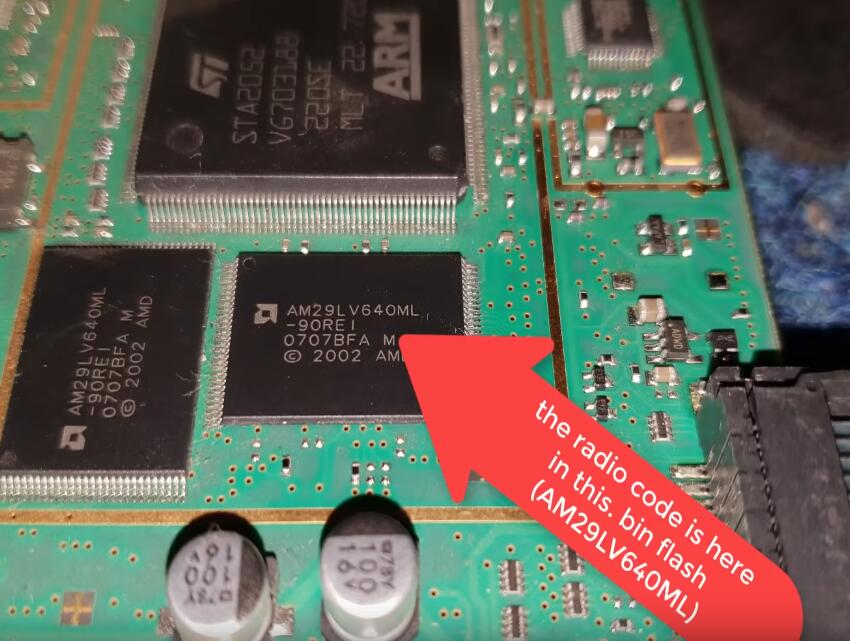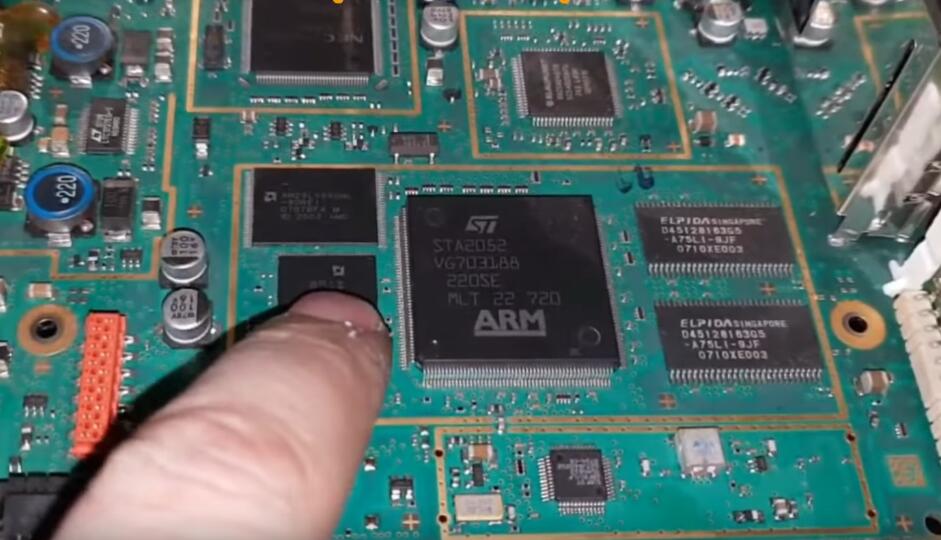 Use solder gun and tweezers to remove the AM29LV640ML chip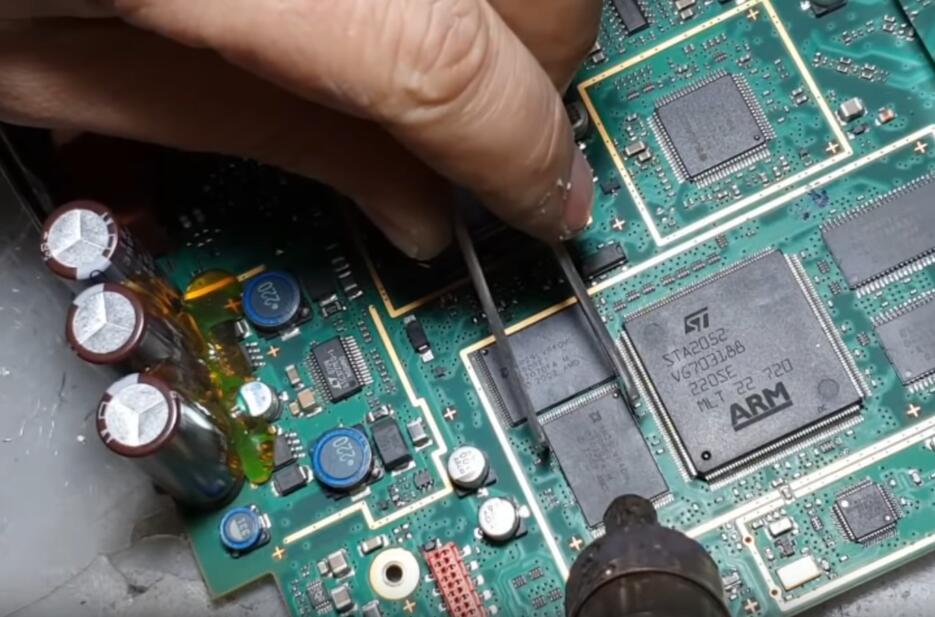 Install AM29LV640ML chip on TNM TSOP56 adapter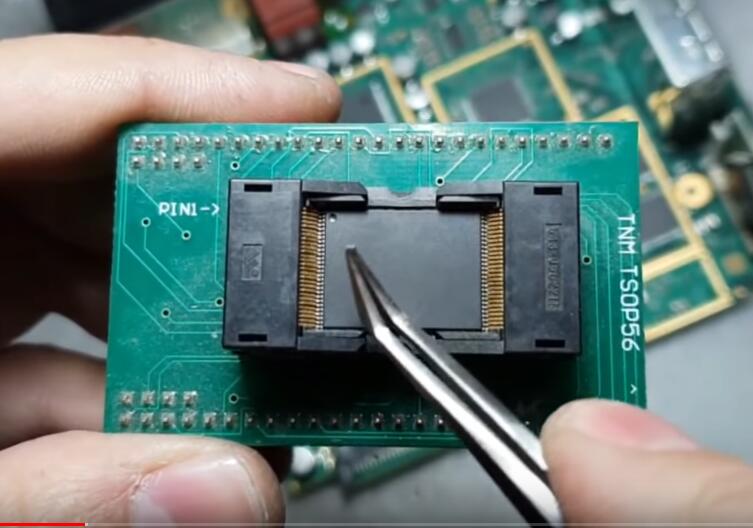 Connect TNM TSOP56 adapter on TNM programmer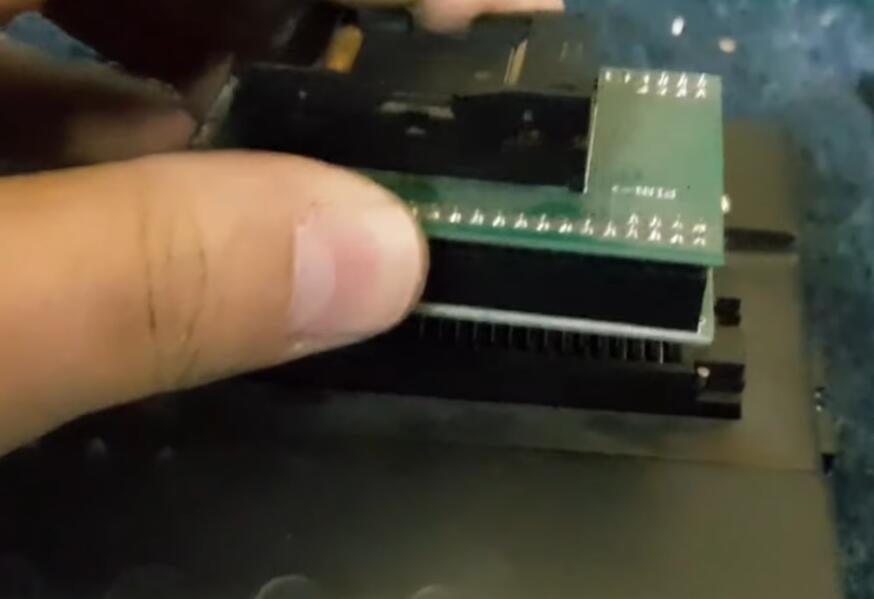 Run TNM Universal Programmer to read out bin file from AM29LV640ML
It is recommended that read out original bin file and save it on your PC
Because if something go wrong after your operation,you are able to write original bin file to restore it.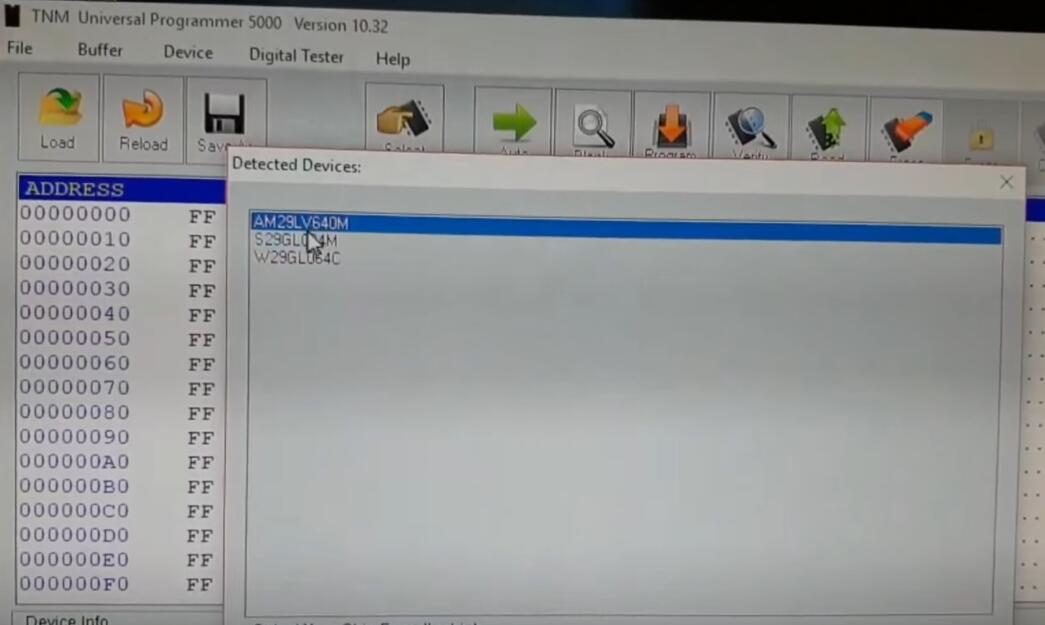 Then perform erase to clear the bin data on in AM29LV640ML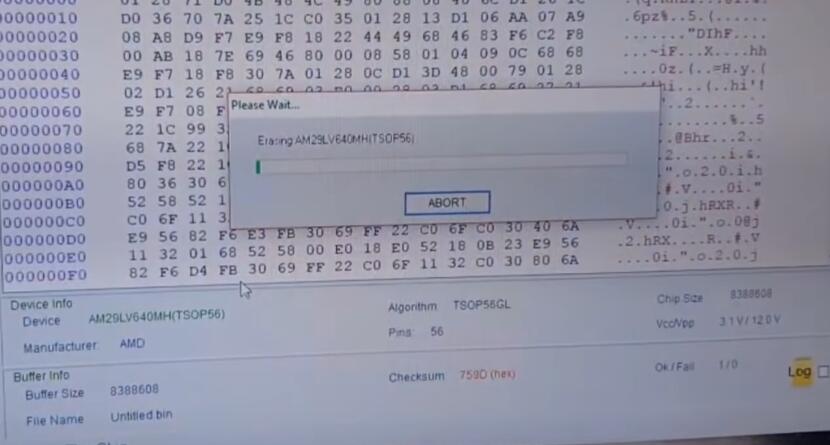 Now load new bin data file with a known code 0607 to write it into AM29LV640ML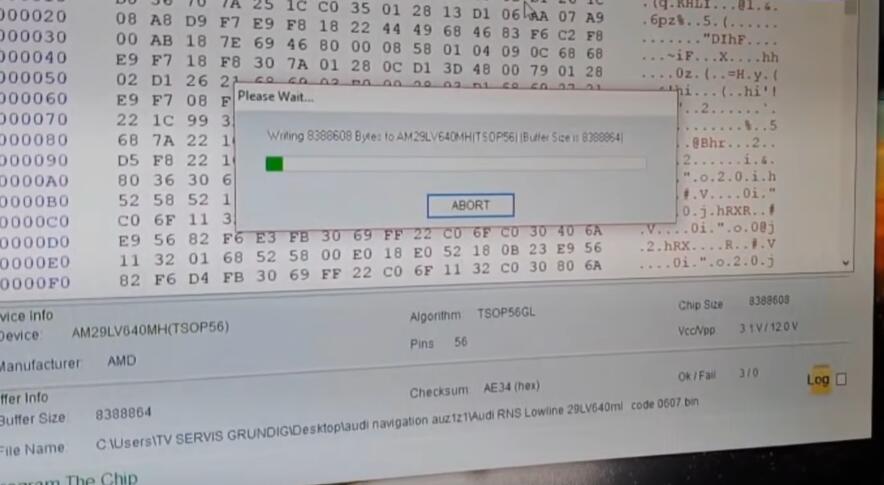 Solder AM29LV640ML chip back on PCB
Note:It is very skillful,make sure you are skillful.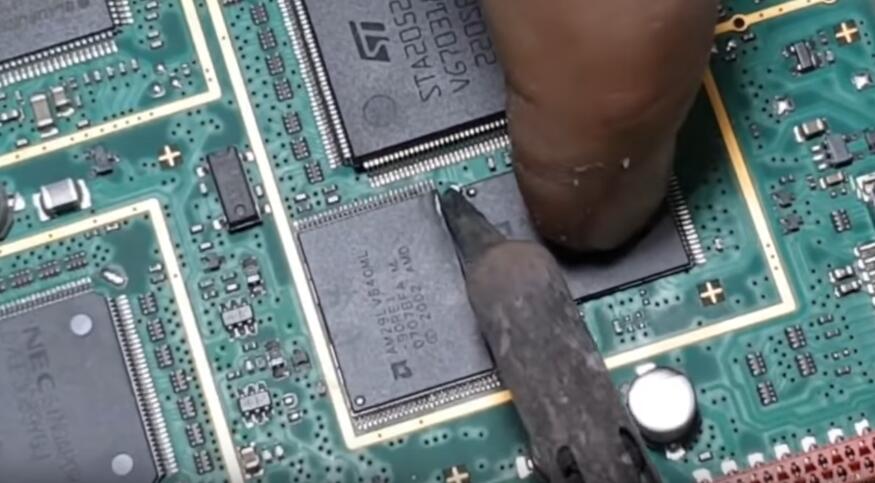 After then install PCB back into radio,and power on to input with code:0607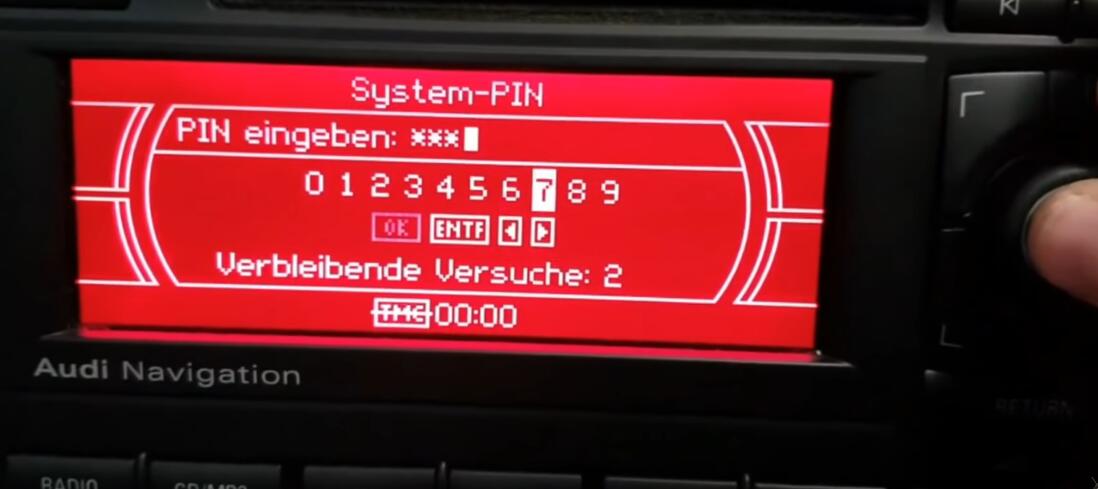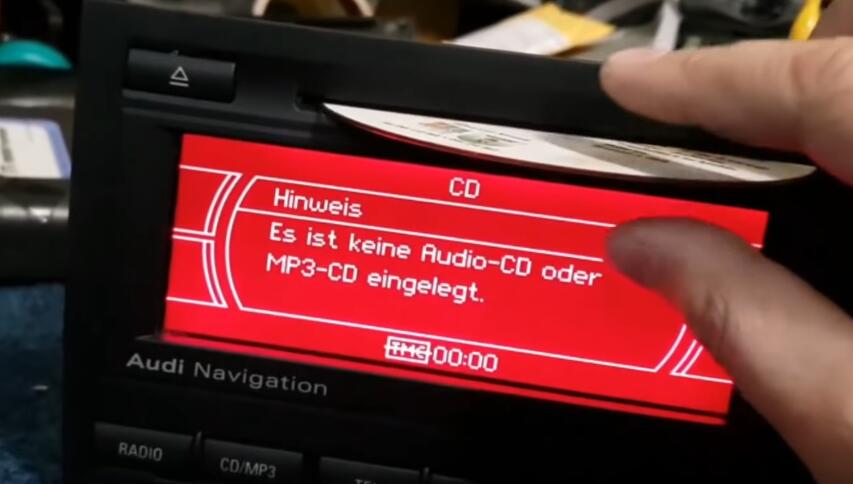 Done!
(Visited 154 times, 1 visits today)