Solution to the prompted problem of "Insufficient storage space, please retry after clearing!" when the Launch X431 PRO downloading software.(Preparation: First find the username and password of your PRO. Call 4000666666 if necessary, providing the serial number of 98269*******.)
First do factory reset on the PRO, then download the new version of APP (V3.05.021) and the car model software. The software structure is optimized in the new version of APP, which reduced the storage space occupied by the car model software, to prevent the reoccurrence of insufficient storage space in future. Detailed operation method:
1) Click "Setting" on the desktop, select "Backup and Reset".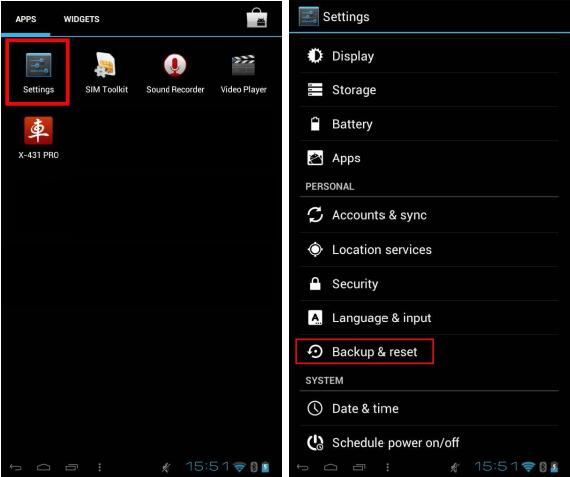 2) Select "Factory Reset", first tick the box in front of "Format the storage", then click "Reset the tablet PC"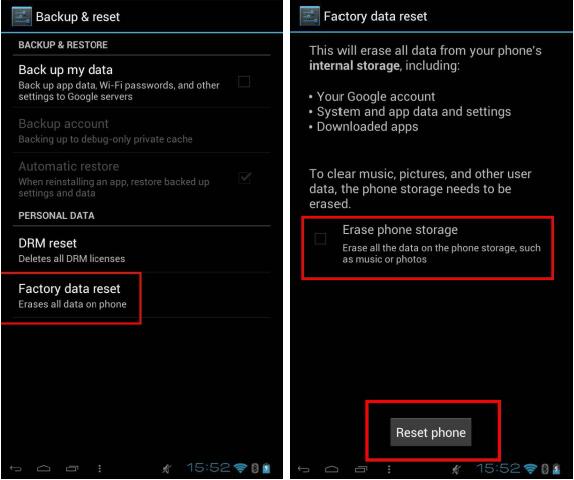 3) Click "Clear all", wait for the system restore. The table PC will restart automatically.
4) Click "Setting", and enable "WLAN", connect the tablet to a corresponding WiFi.
5) Access www.dbscar.com through the tablet browser, click the red button "PRO APP Download" on the upper right side to download the APP, then install the downloaded file.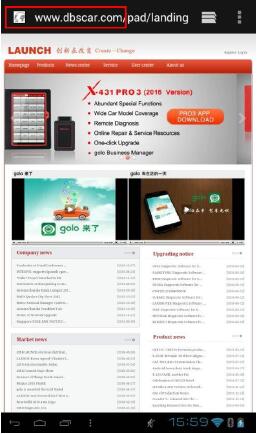 6) After installation, log in with your username and password, click "Menu/Upgrade/One-click Upgrade" in sequence to update all software to the latest versions.
More test report about Launch X431 please check:Launch X431 Test report
(Visited 23 times, 1 visits today)