This instruction show you guide on how ot use Volvo PTT Tech Tool to change chassis ID for Volvo FH12 version2 truck.
WARNING:
Please change original ID to a REAL chassis ID (it need exit),otherwise you will lost communication with it after changing.
Preparations:
2022 Volvo PTT Premium Tech Tool PTT 2.8.150 & 2.7.116 & 2.6 All Version Free Download
Procedures:
Connect Volvo Voccom adapter to truck/ECM
Run Volvo PTT software to identify truck models or input by manual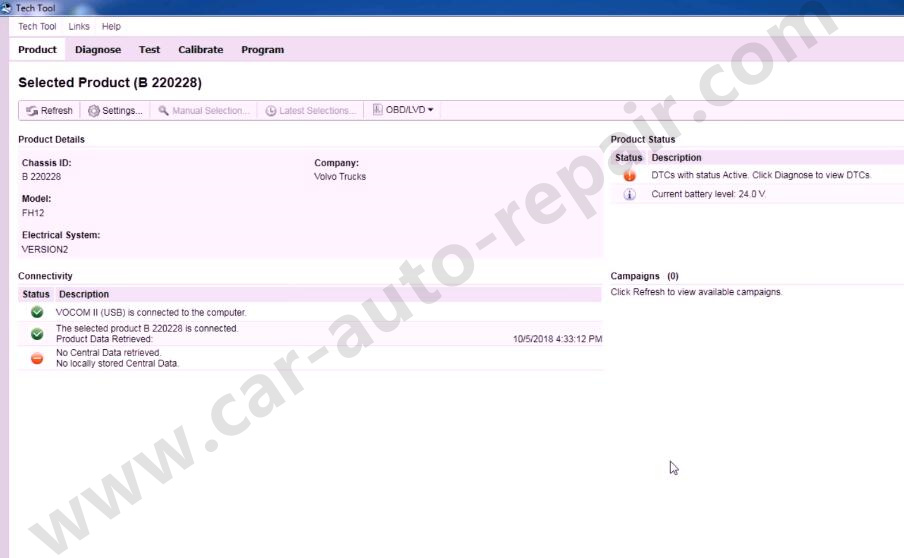 Select "Program",then select "Parameter programming" at "Service and maintenance" option
Click "Start"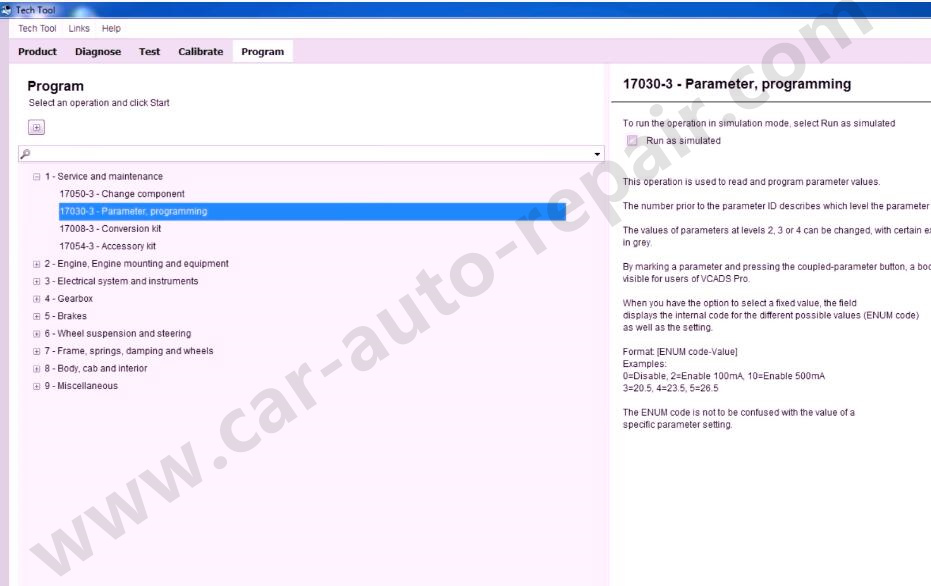 Select "All levels" and then click "Play"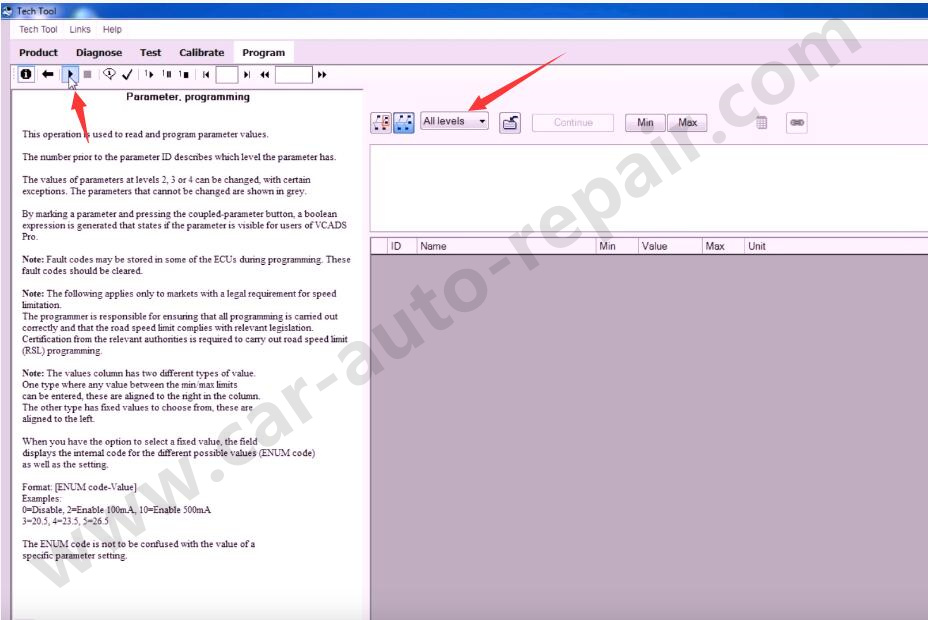 Check the box for option:
The engine must be switched off
The parking brake must be applied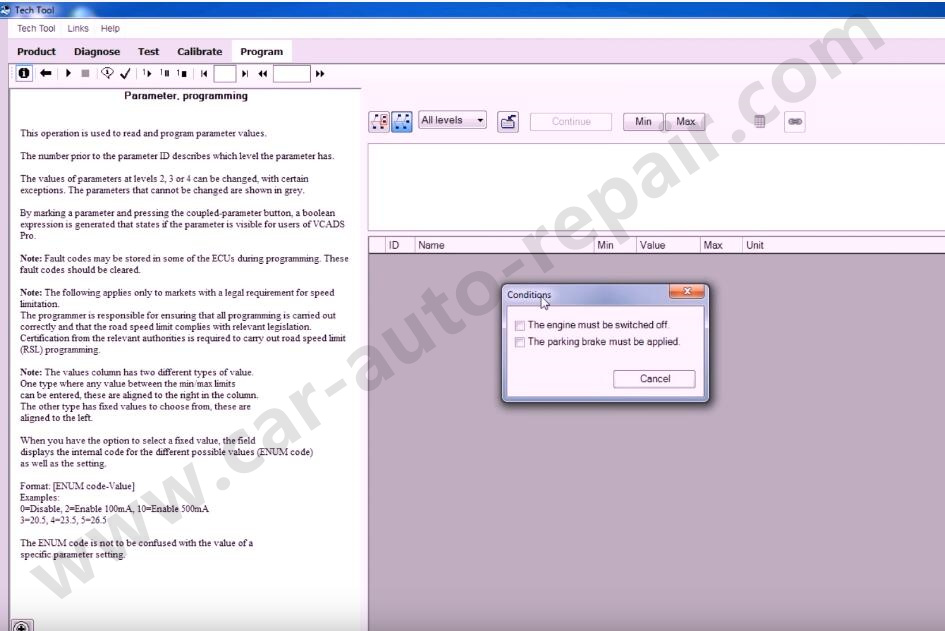 Now here you will find option "DR Chassis ID" is gray
You can not change it current.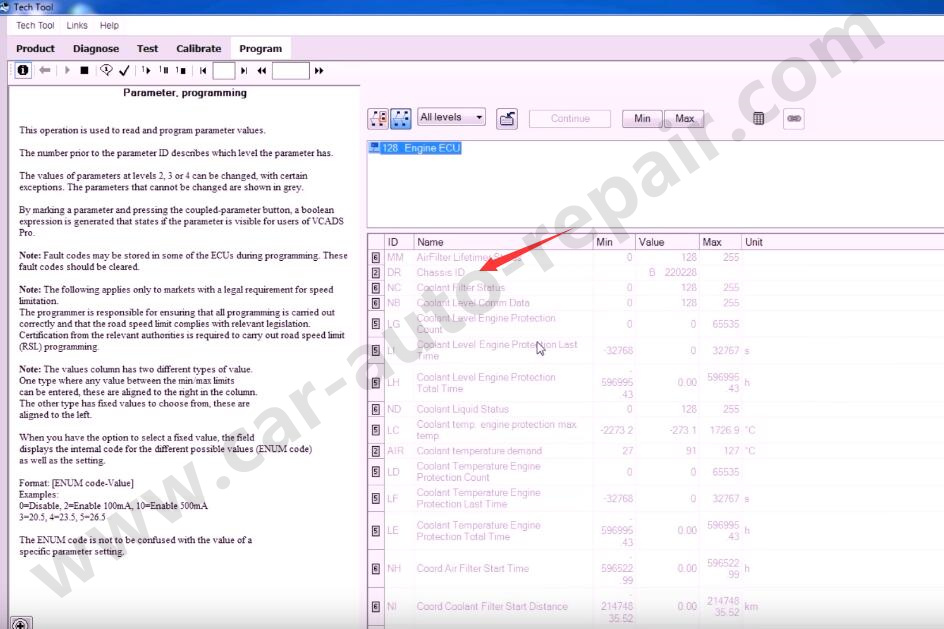 Back to desktop to run Tech Tool Developemnt tool
Input "Chassis" to search,then select "DR Chassis ID"
Then click "Set Programable"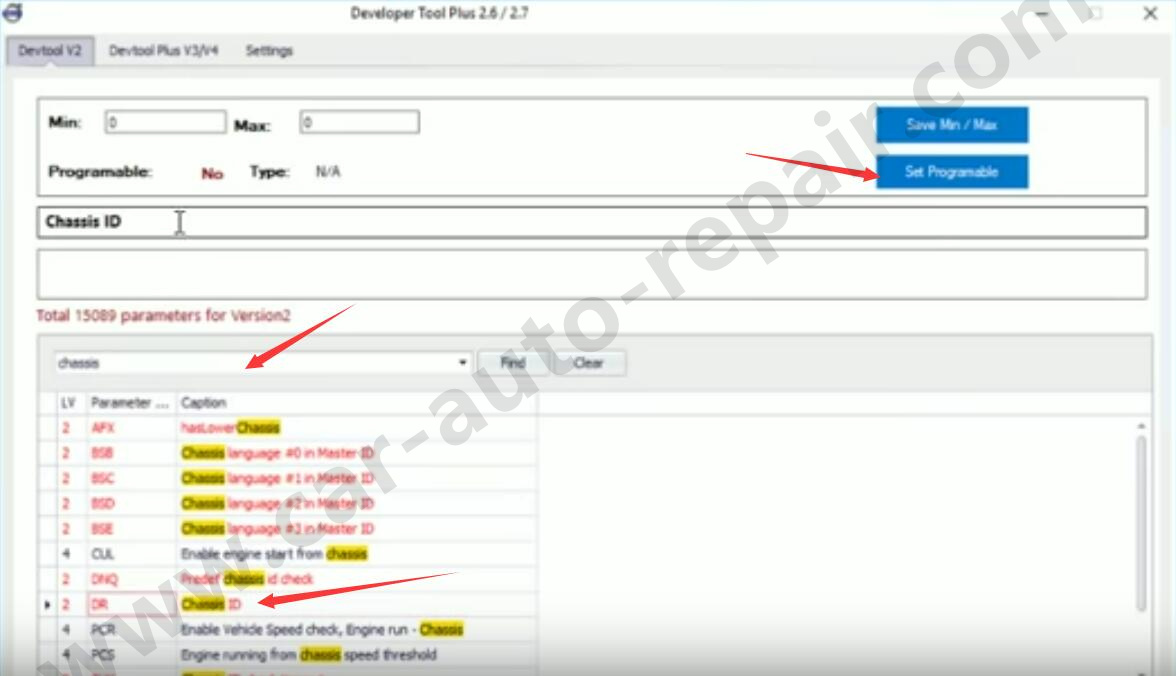 It will show you "Success!Parameter updated"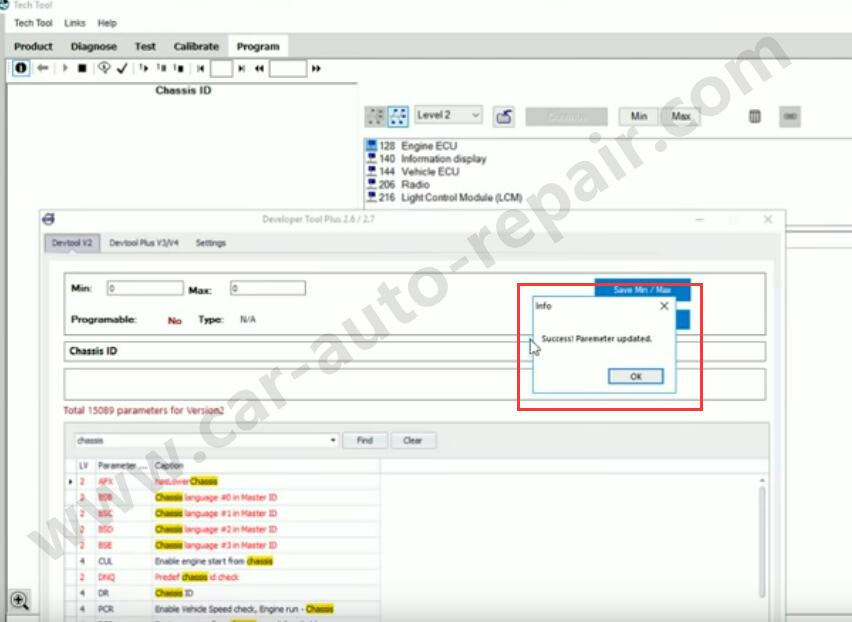 Back to PTT software
Click "Stop" button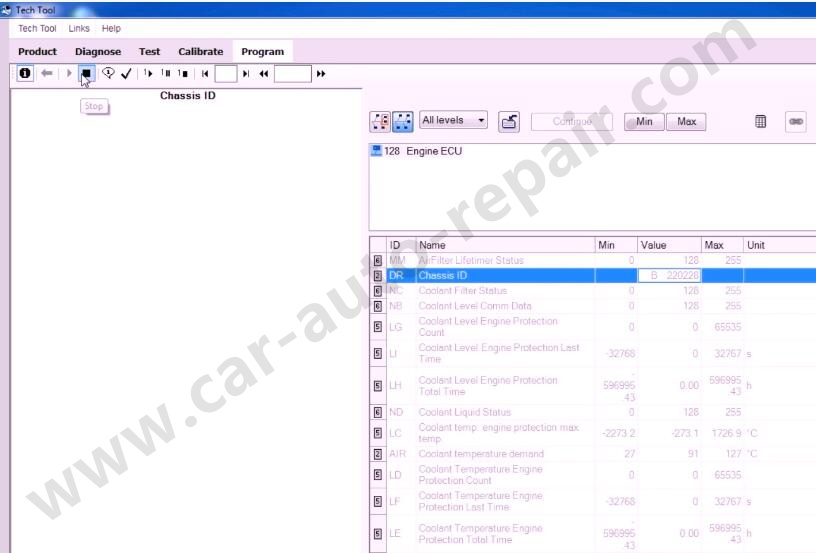 Then click "Play" again
After control units data reading finish,you will find "DR Chassis ID" shows as black
Now you can edit it.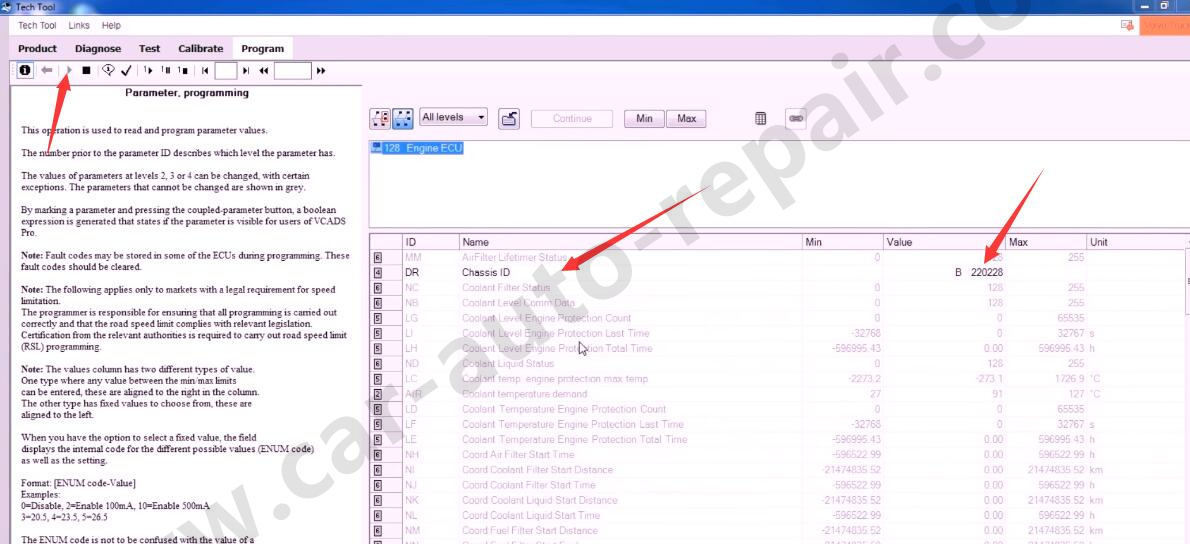 More repair case for Volvo,please refer to:Volvo Trouble Repair
(Visited 13 times, 1 visits today)