This article show a test report on how to use SMOK UHDS to correct odometer for Ford Ecosport RH850 2018.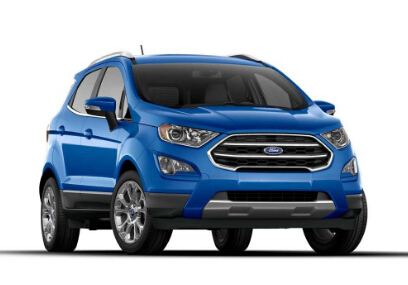 Procedures:
Run SMOK UHDS All in One software,and select "Ford Tool"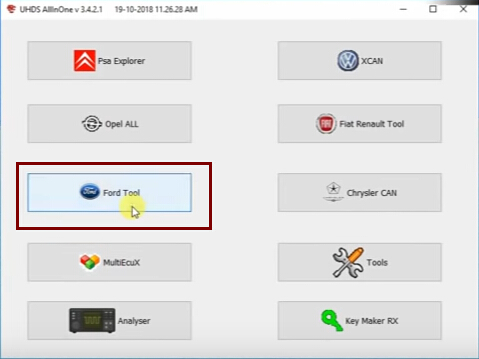 Click "Select CAR"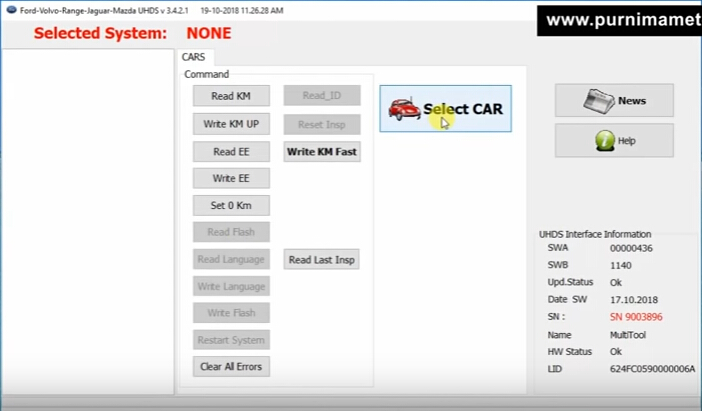 Select "Ford"–>"Dashboard"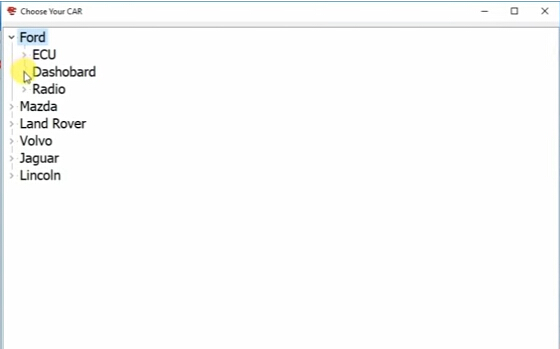 Select "EcoSport (RH850) 2017…"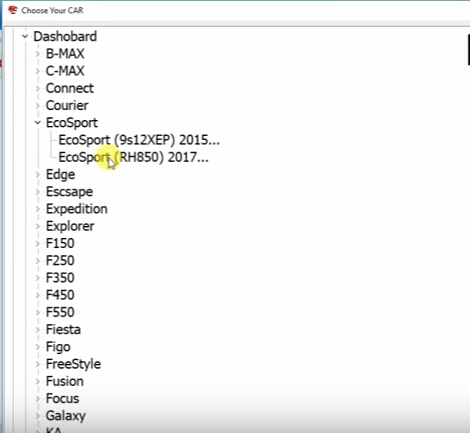 Click "Read KM",and then you will see the dashboard information as below
VIN:MAJAXXMRXKAJY7****
KM:16195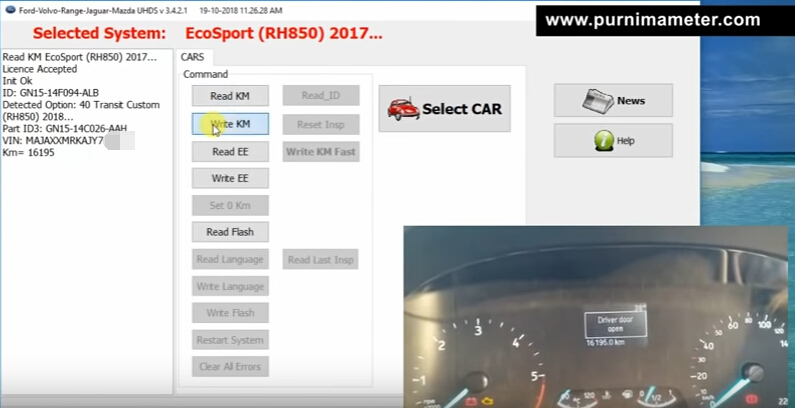 Input the new odometer value:1000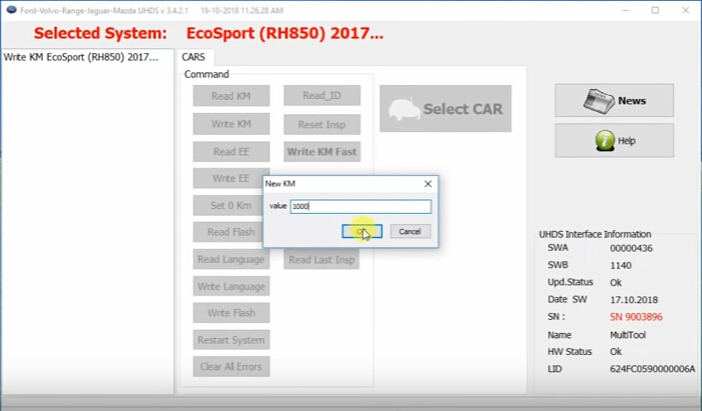 Process…you need wait the progress finish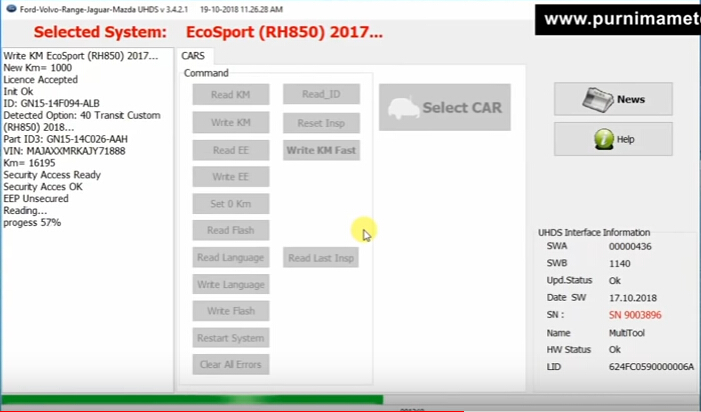 After process finish,input the file name "1000km",and save it.This is a backup file,and you can see the information at left "Write KM OK",it mean you have corrected odometer successfully.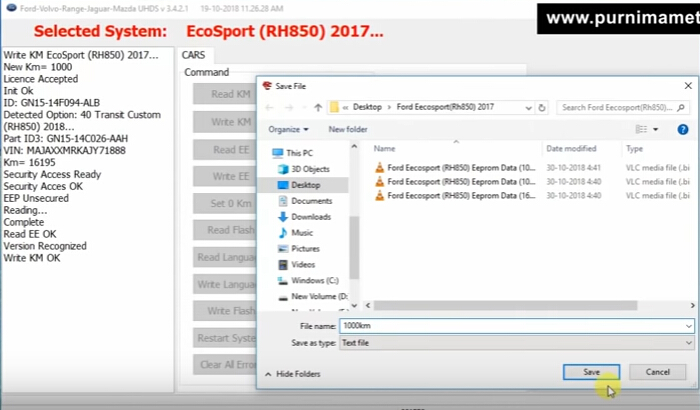 Done!
Visited 1 times, 1 visit(s) today