When you perform parameter programming/change value for Detroit Diesel engine,it some ECM locked with password.In this situation it requires you input password to unlock it.So here in this example,car-auto-repair.com show you guide on how to use backdoor password calculator to remove password protection for Detroit DDEC6 engine.
What you need?
Detroit Diesel ECM DDDL8 Backdoor Password Calculator
2023 Detroit Diesel Diagnostic Link DDDL 8.17 8.09 Free Download
Procedures:
Select "Parameters" and select "Configure Passwords"–>"CPC2"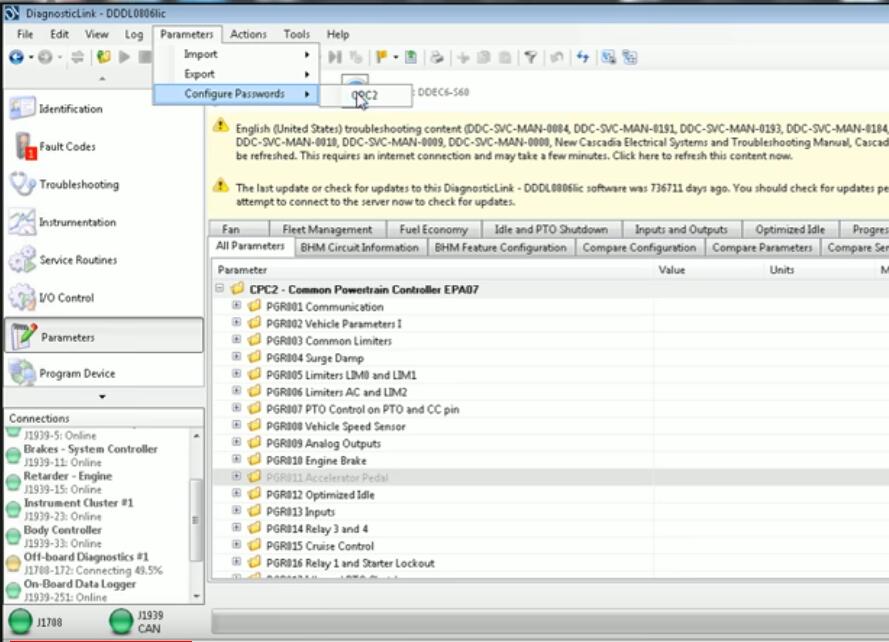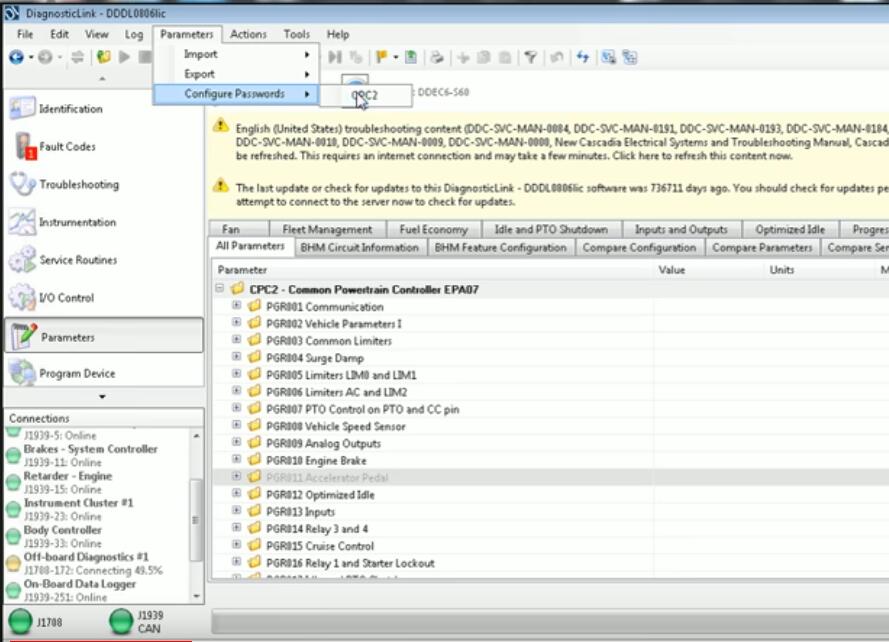 Click "Backdoor."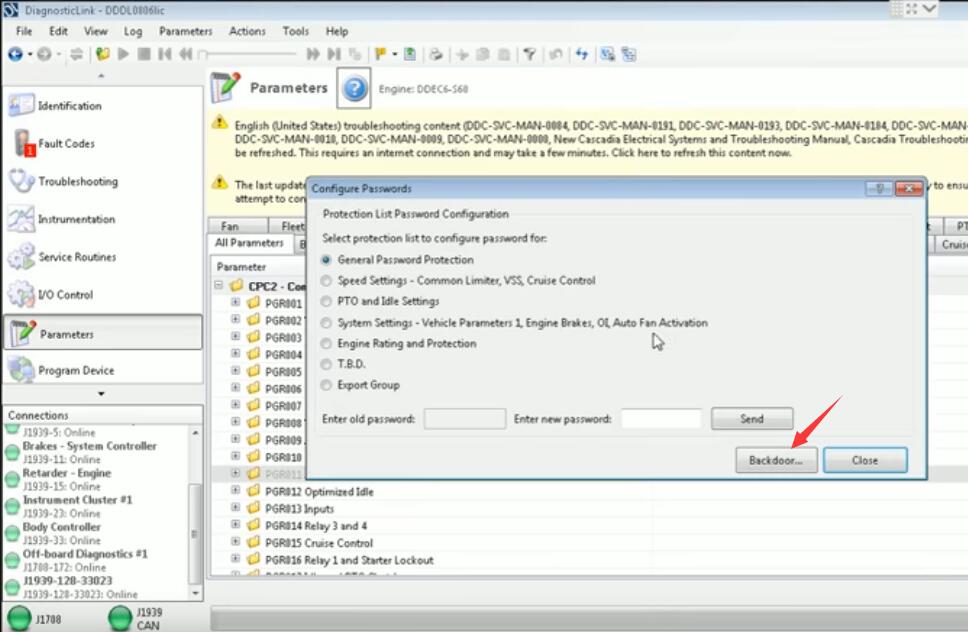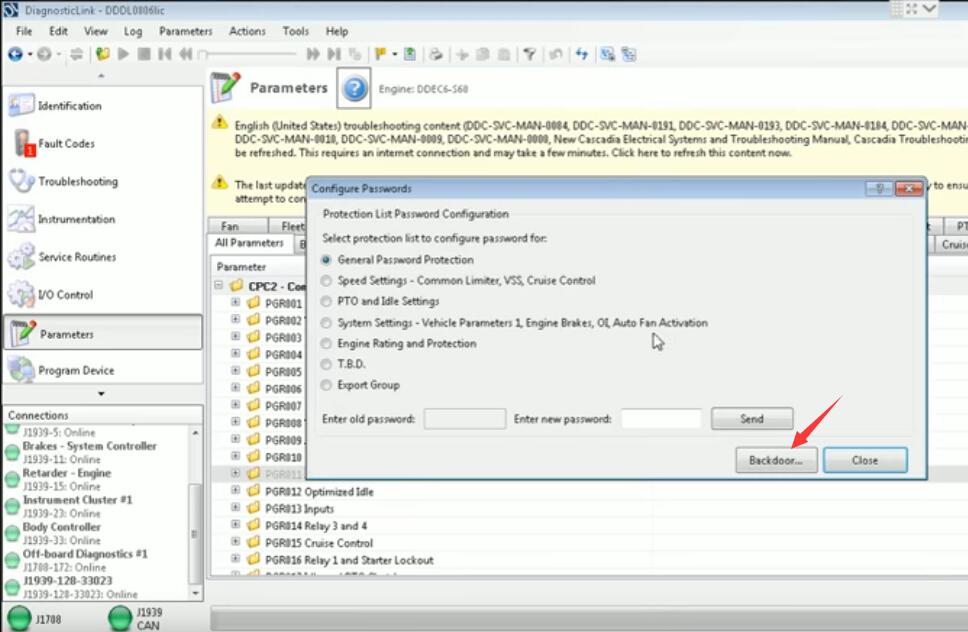 Now here it shows the VIN and Seed code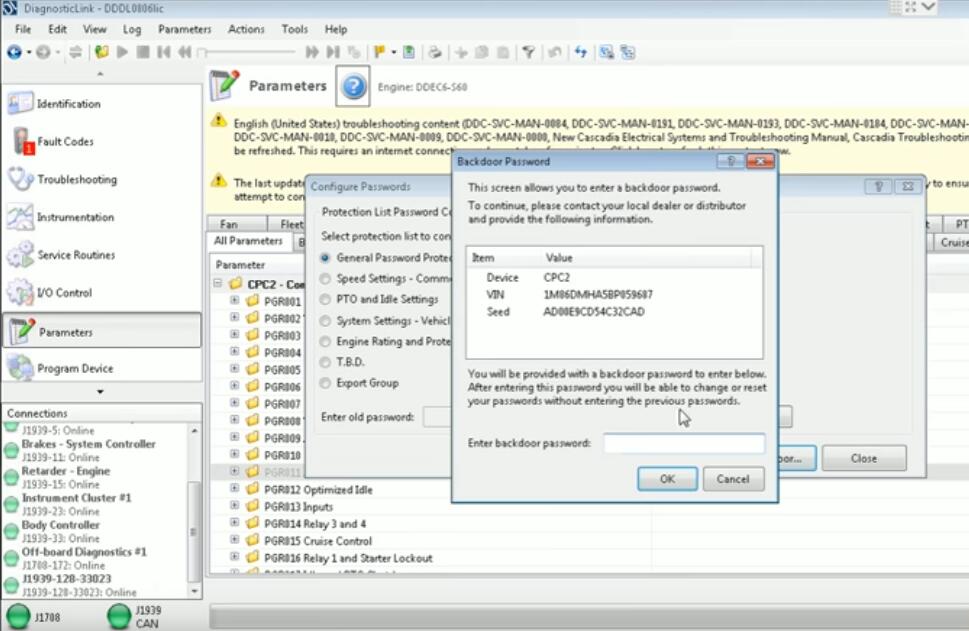 Run DDDL Backdoor password calculator
Then input VIN and Seed,click "OK"
It will show you the password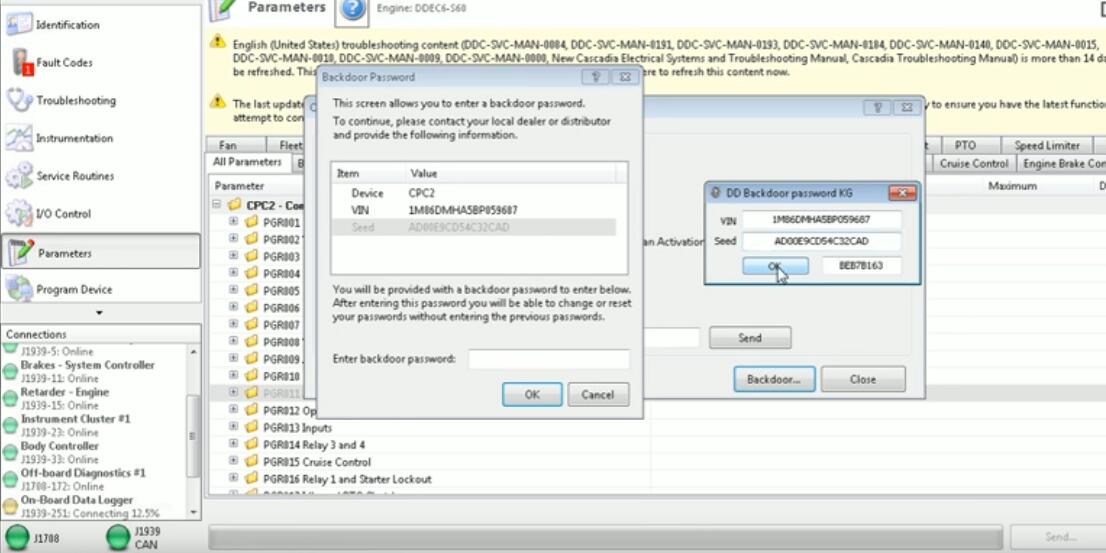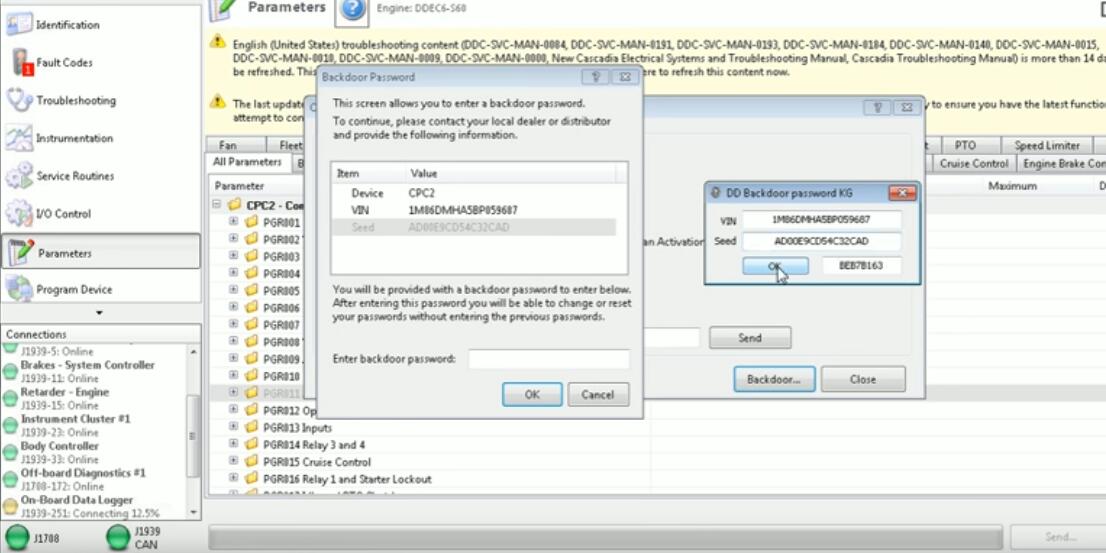 Copy pass and paste it to DDDL diagnostic software,click "OK"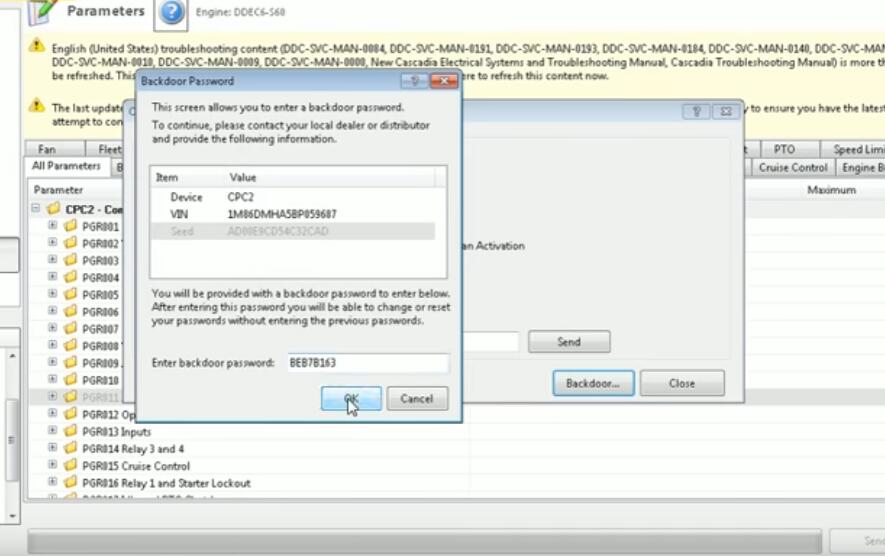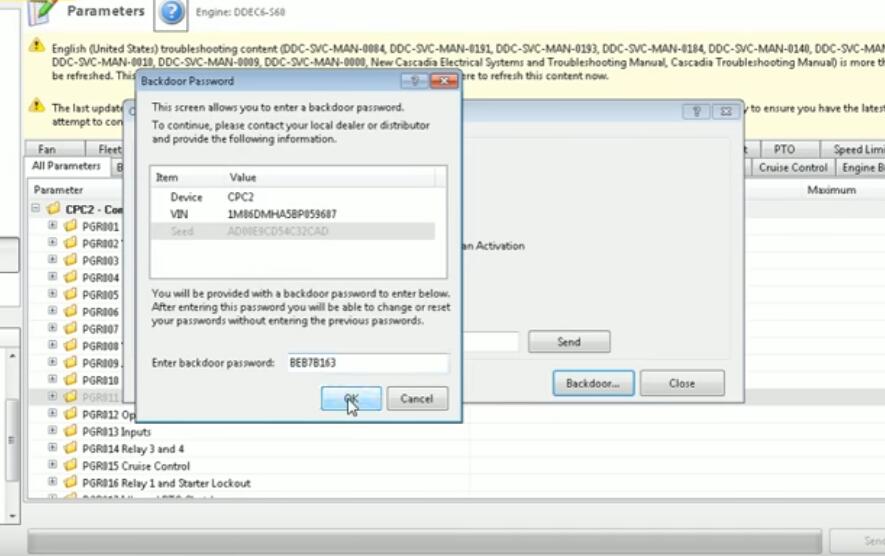 Now all protection lists are now unlocked.
You may now return to the configure passwords dialog to change or clear passwords for protection lists without first being required to enter the previous password for the each protection list.
When you edit the Configure Password dialog the device will be locked again.Any protection lists that you do not change or clear the password for will remain at their protection status.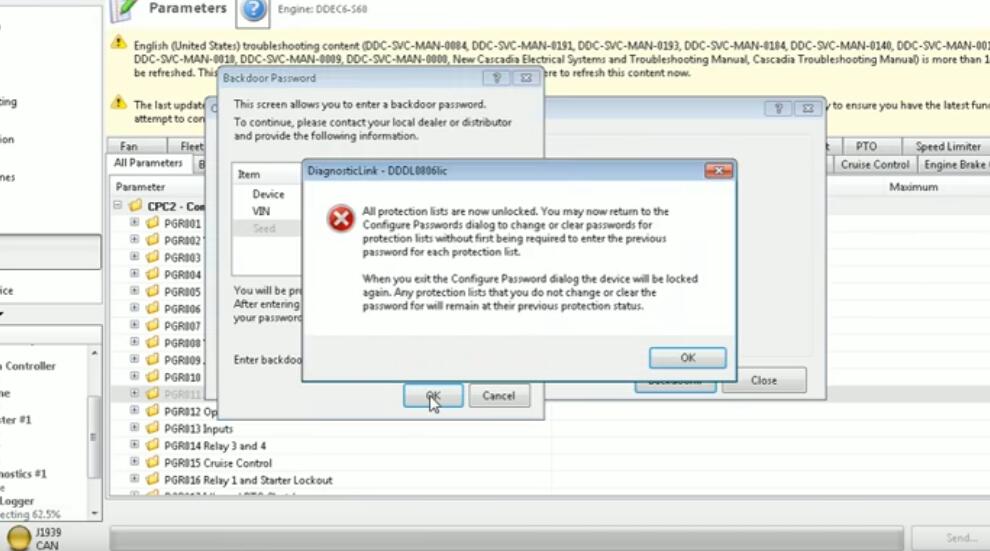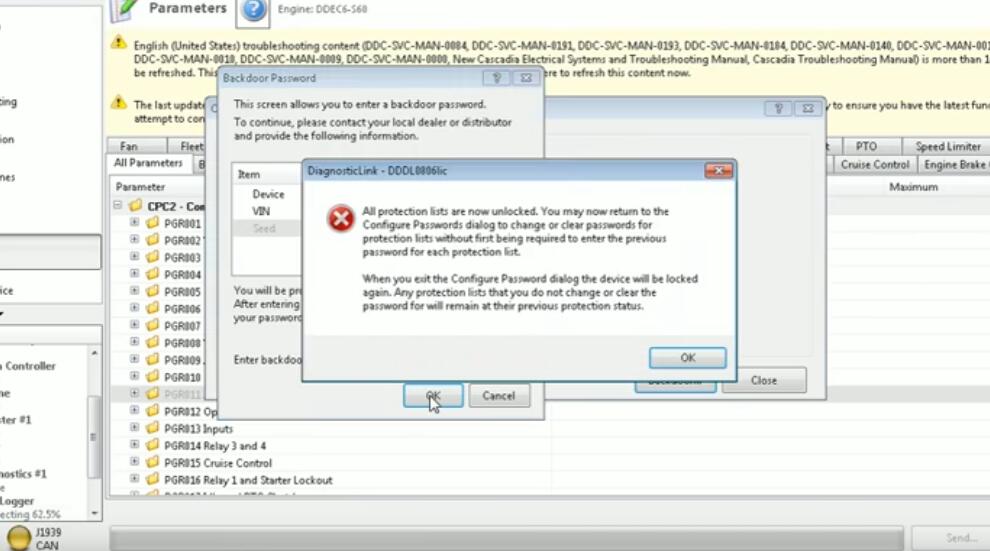 Visited 19 times, 1 visit(s) today