This post show you guide on how to use VVDI Prog programmer to read ISN code for BMW BOSCH EDC17C45 on bench.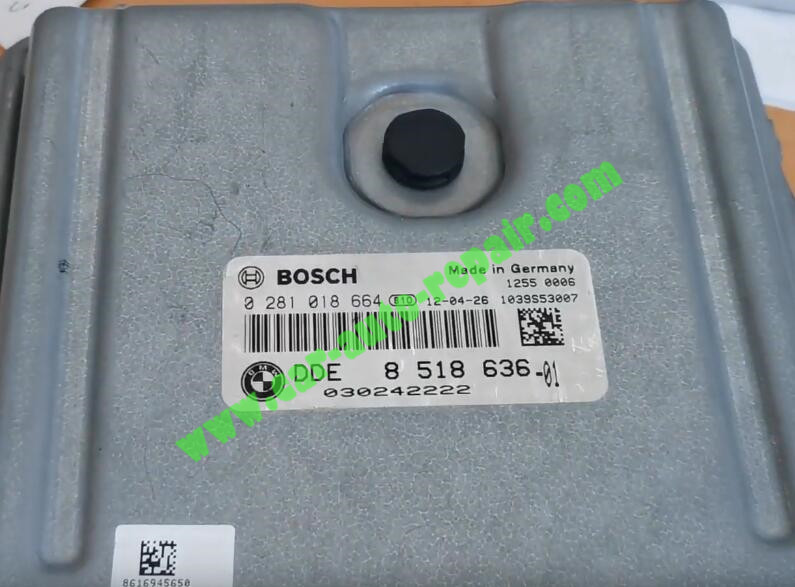 Preparations:
VVDI Prog Programmer with BOSCH ECU adapter
VVDI Prog Programmer Software Free Download
Procedures:
Run VVDI Prog software,select
Type:10-BOSH_ECU_ADAPTER
Brand:BMW
Chip:EDC17C45(ADAPTER)
Then click "Connection diagram"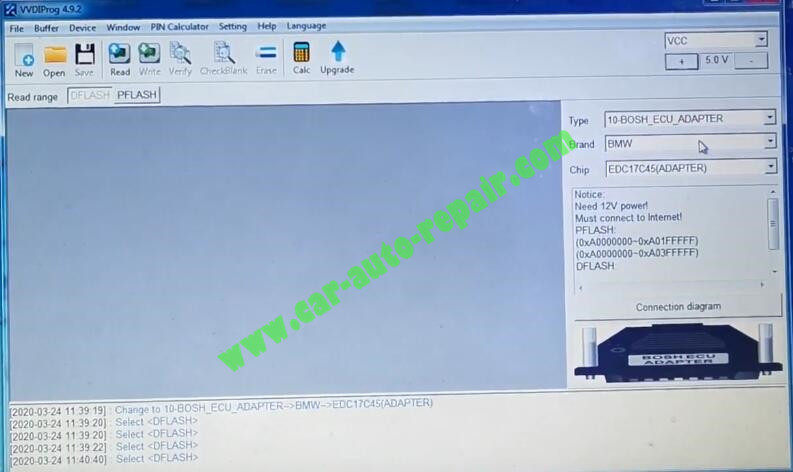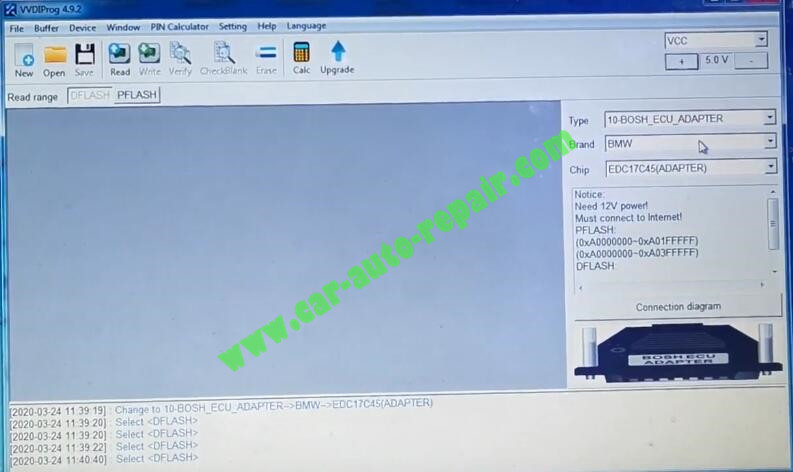 Now here check the BOSCH ECU ADAPTER,then click "BMW-ECU-EDC17C45…" to check diagram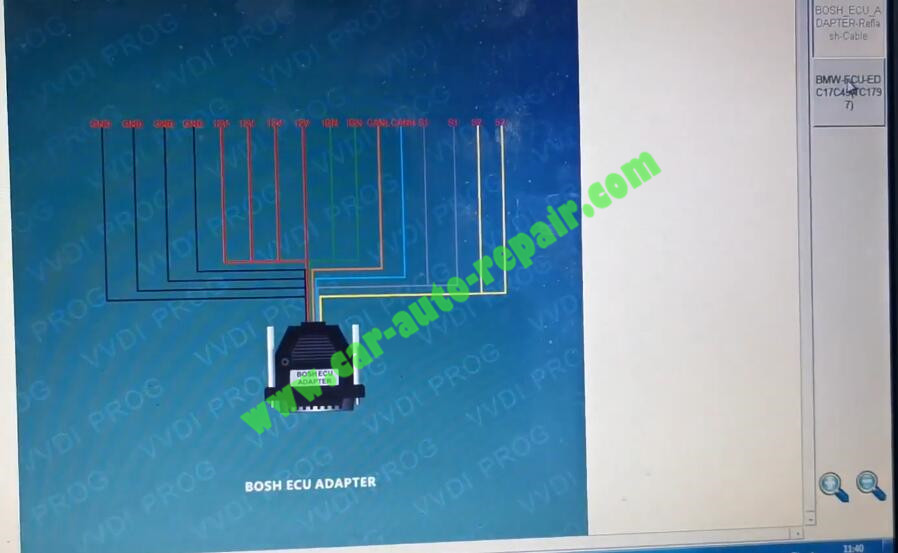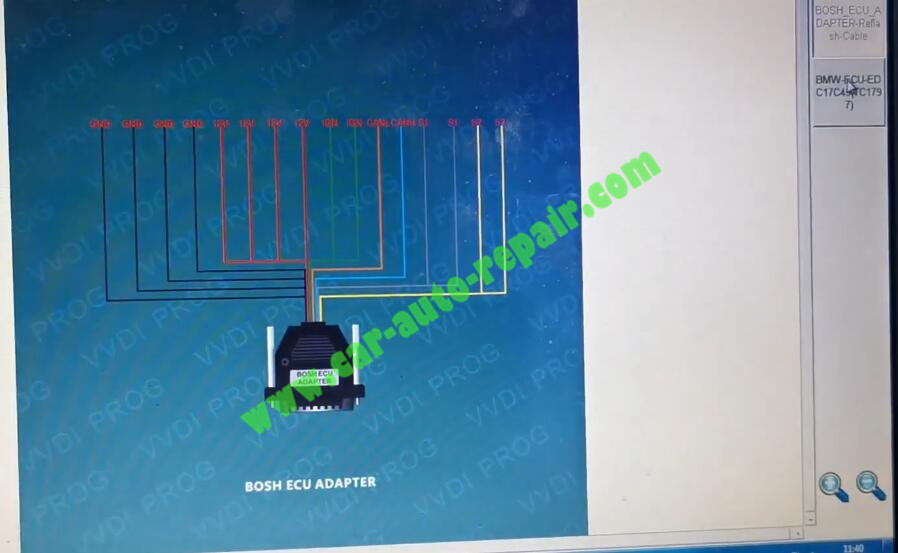 Follow below guide to connect adapter to ECU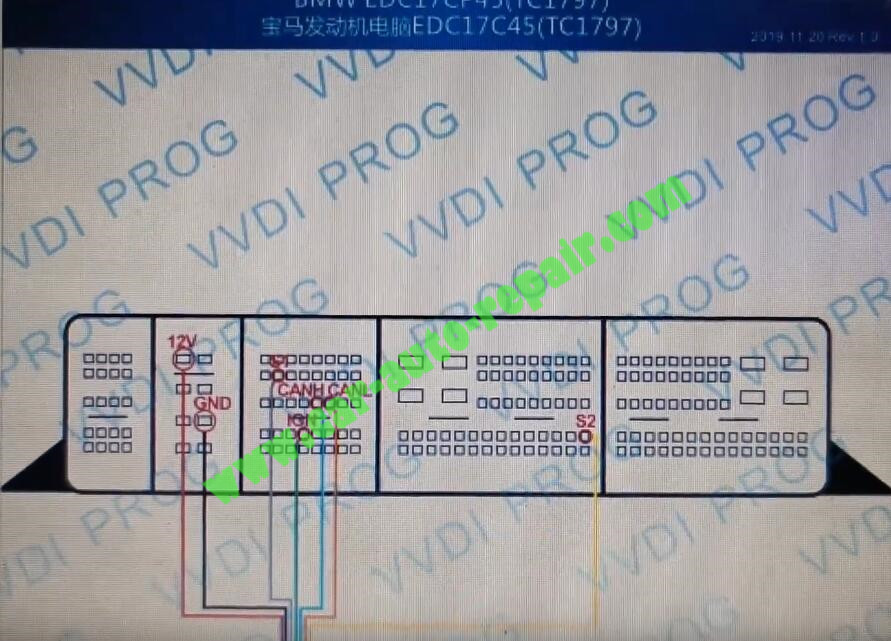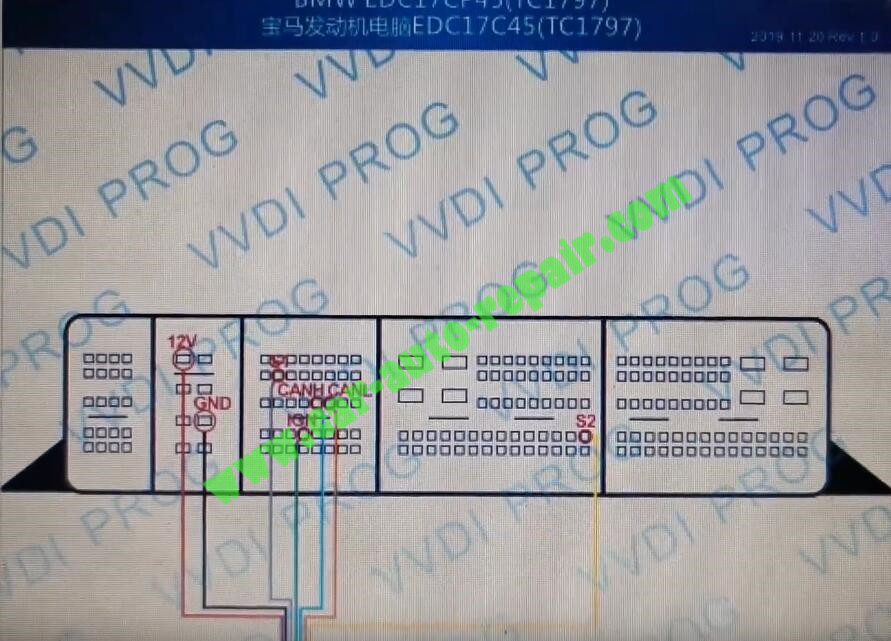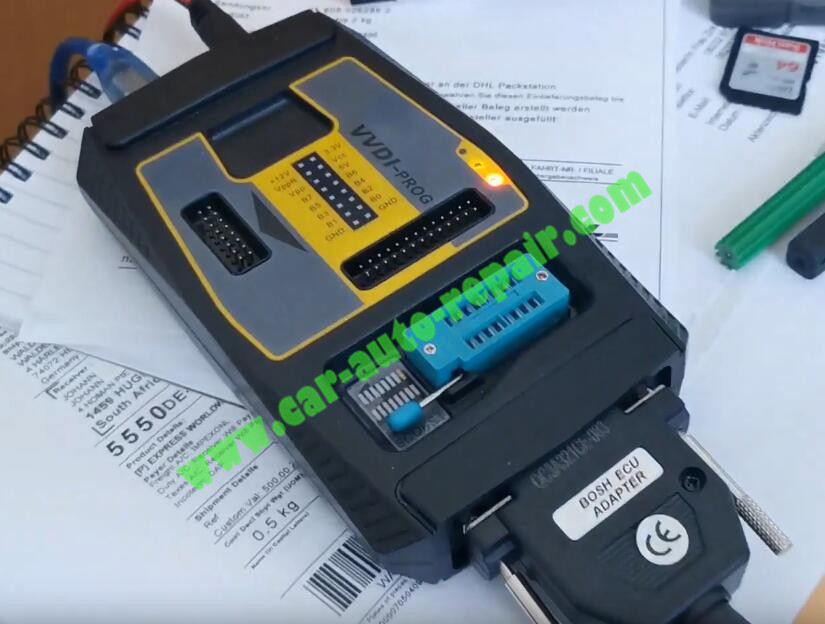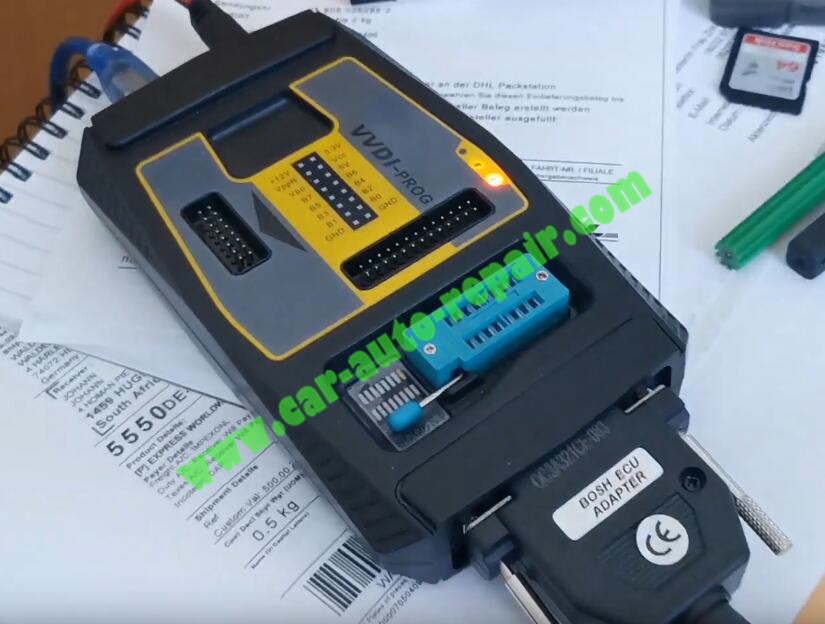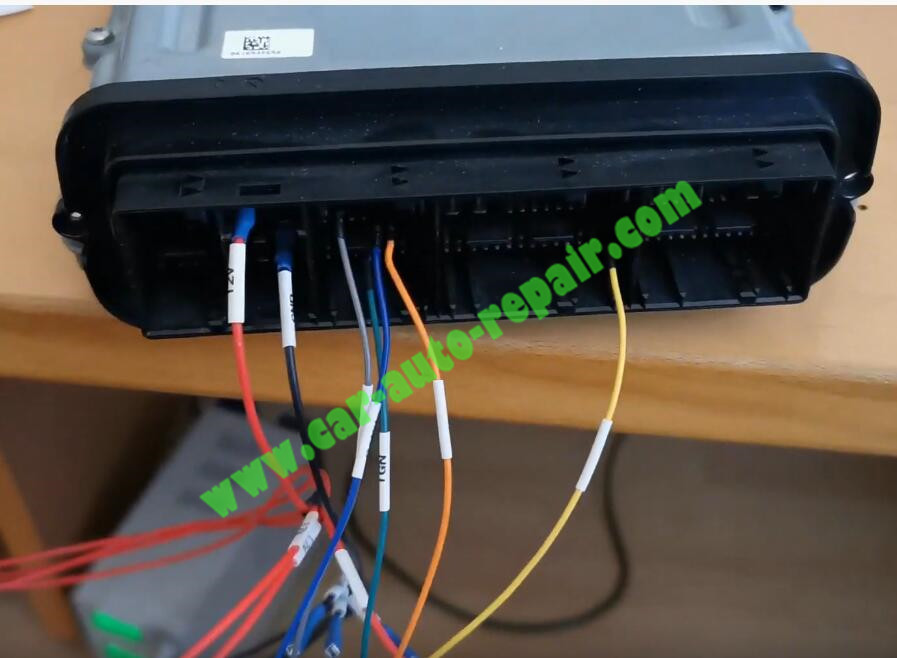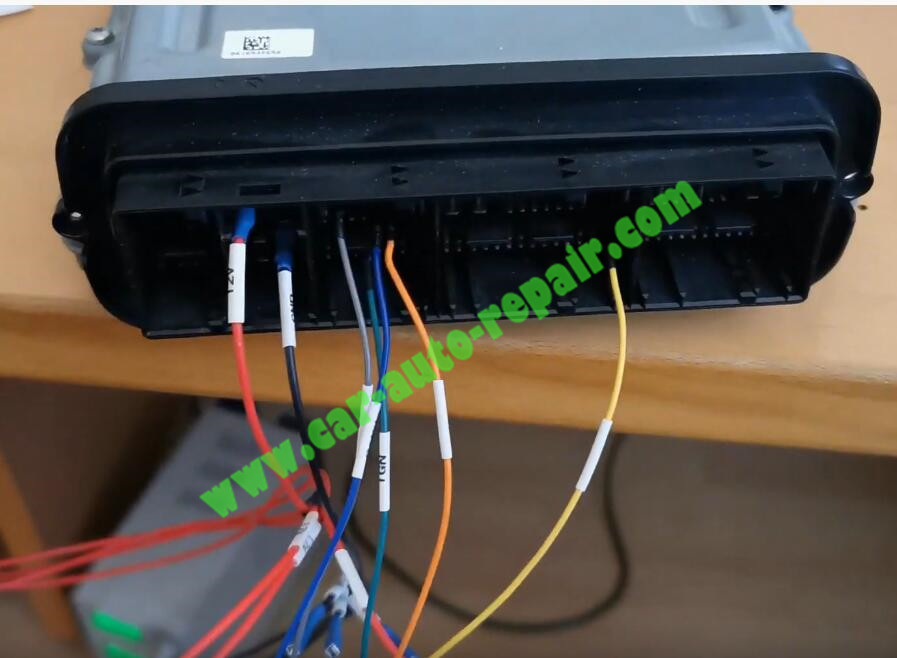 After then click "Read" button on VVDI Prog software.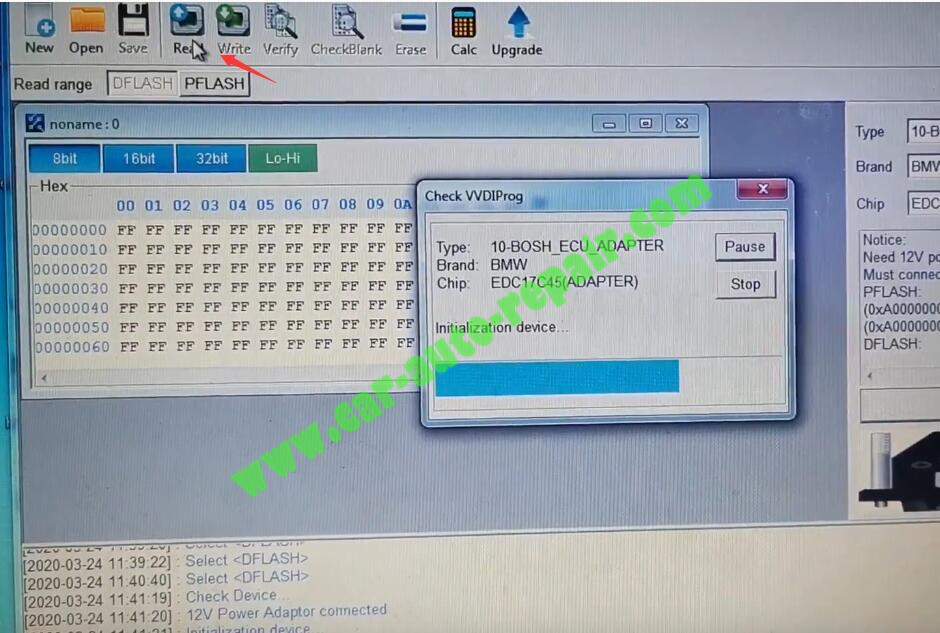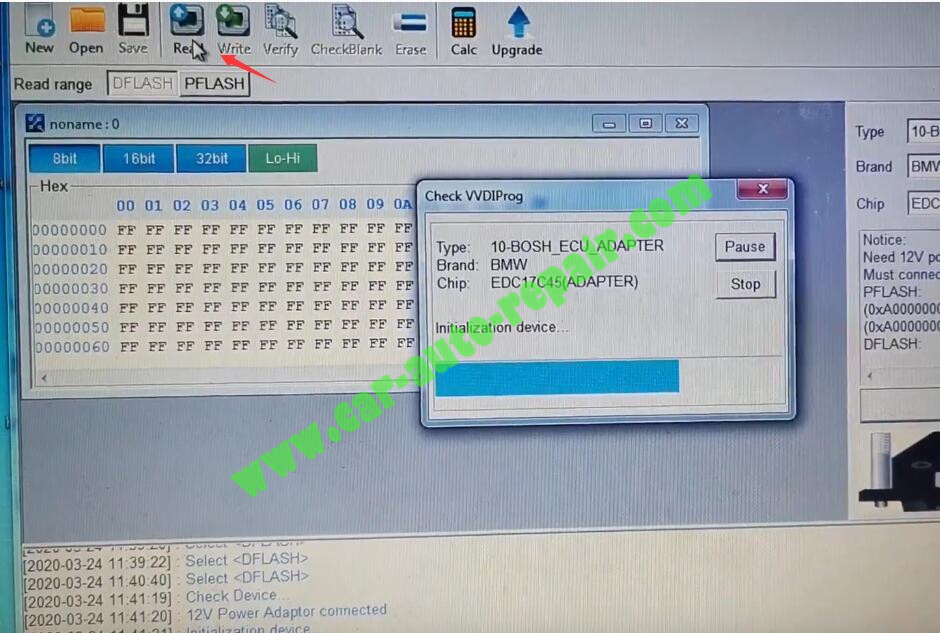 Wait reading process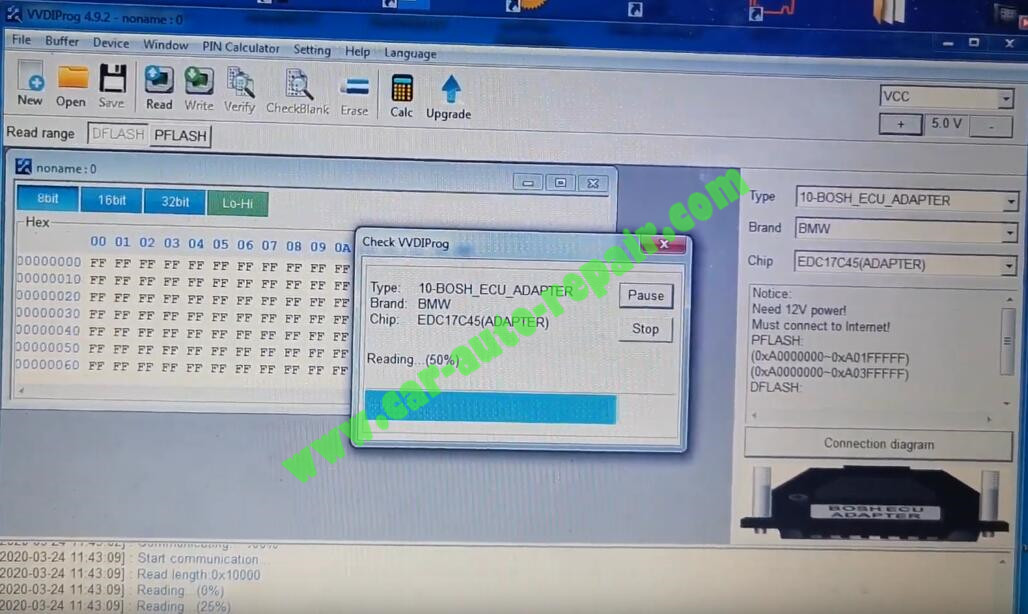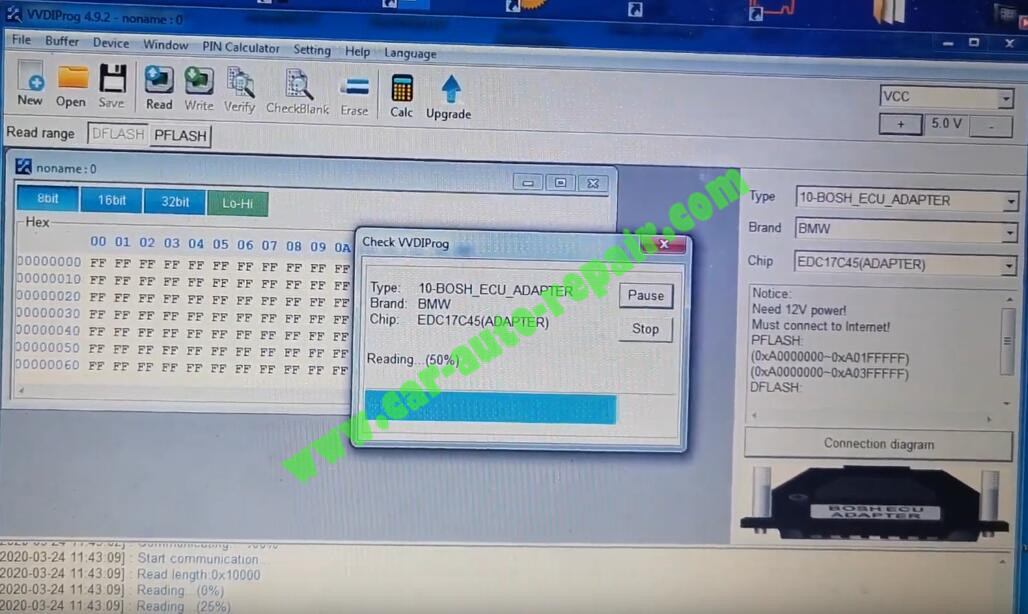 When BMW ISN reading finish,it will show you the VIN and ISN here.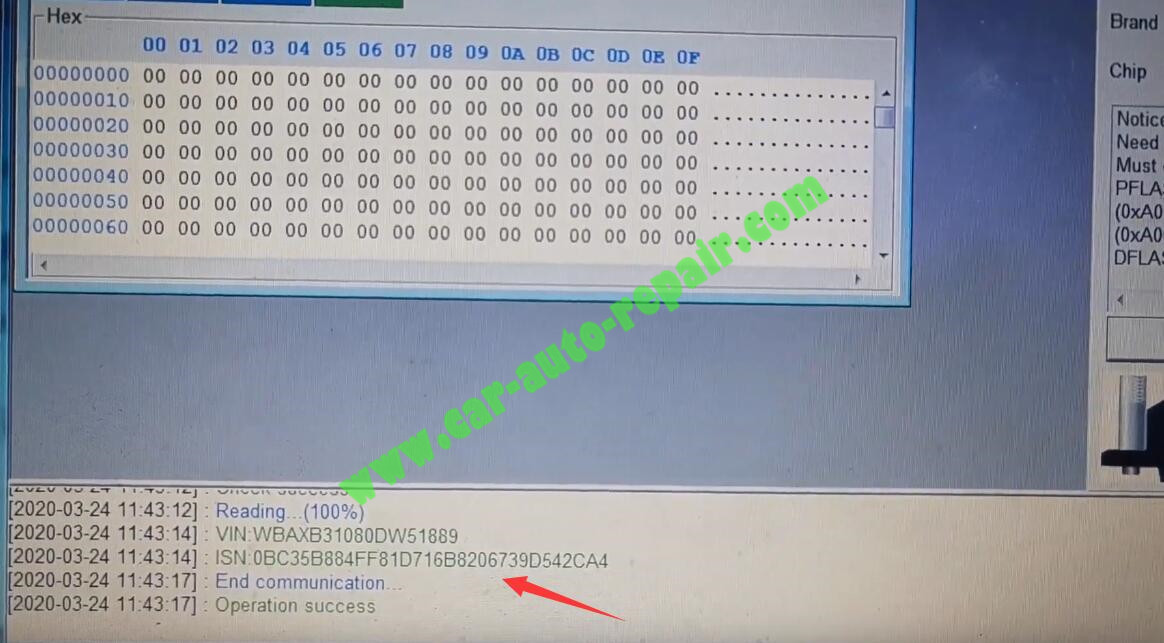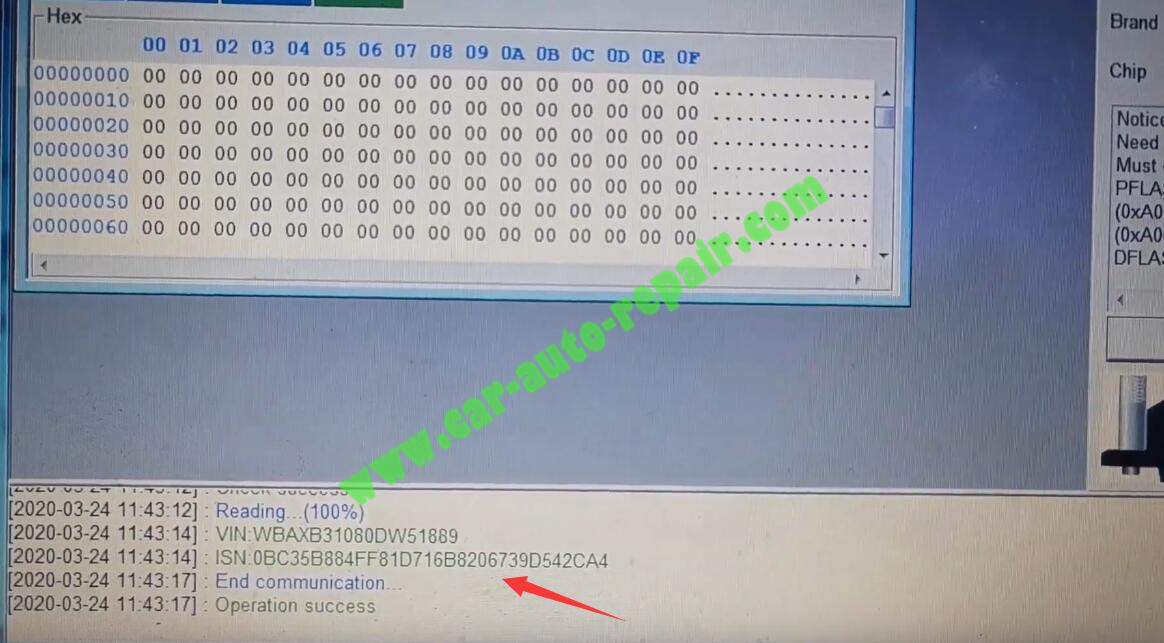 (Visited 58 times, 1 visits today)