Recently,one of car-auto-repair.com blog reader sent email to ask me write some topics about VCDS testings.So in the coming period of time,I will give some VCDS test cases on my blog.Hope it helps!
Related Contents:
VCDS 17.8.1 Full+Loader V2/V4 Free Download
How to Set Up VCDS Work on USBASP Programmer
VCDS All Keys Lost Programming on VW Golf 5:
Connect the VCDS cable to vehicle,and run the VCDS software on your laptop
Select "Immobilizer"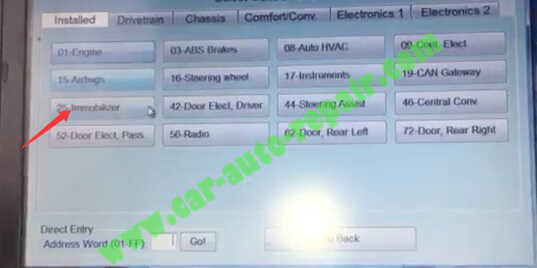 Then click "Security Access"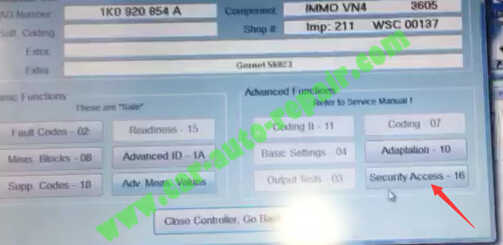 Here it prompt:
Most controllers only allow one access attempt.If an incorrect access key is entered,you will  have to leave the ignition ON for at least ten minutes before trying again.Refer to Service manual for a valid access key.
Enter security access key,then click "Do it"
Here input "52992",this also called pin code in auto locksmith.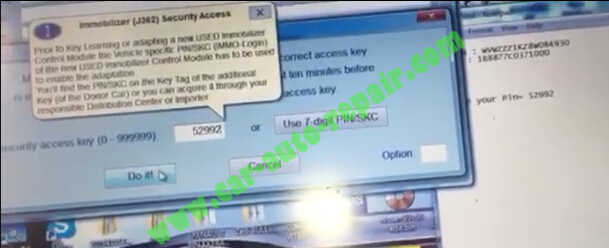 If your access key is correct,it will prompt you "Security access accepted"
Click "Adaption"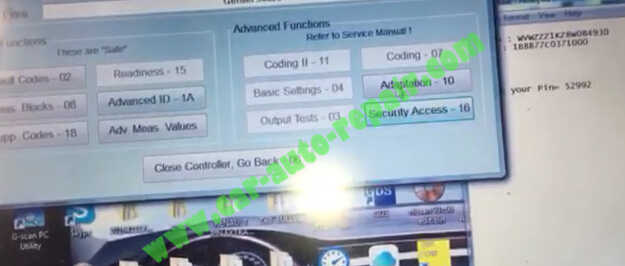 Prior to Adapting new keys the adaptation has to be enabled by logging in using the immobilizer PIN/SKC.The adaption value is the number of all keys to be adapted (Max 8).
After saving the adaption value the first key is adapted
Proceed until all keys are adapted
-Switch the ignition OFF and take out the key
-Switch the ignition ON using the need key
-The Immobilizer lamp should light up for 2 seconds and then switch OFF
-The key is now adapted
Click "Test"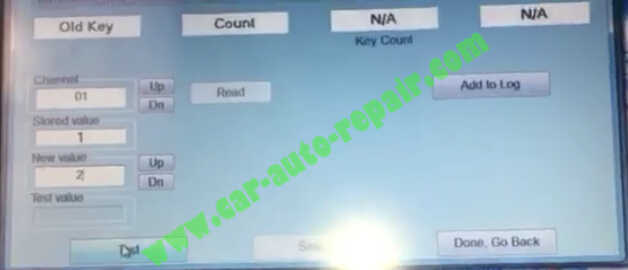 Wait a minute,it will pop-up a window with a massage
"Save Value 2
To Channel 01
With…."
Click "Yes" To continue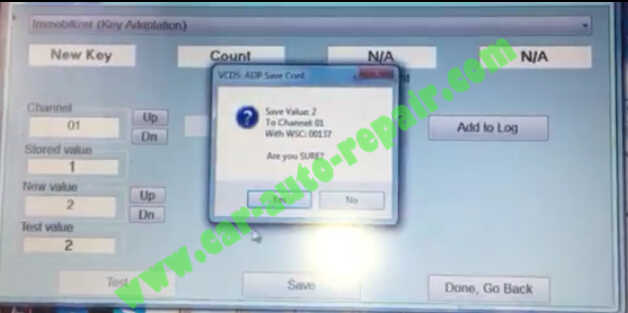 Dashboard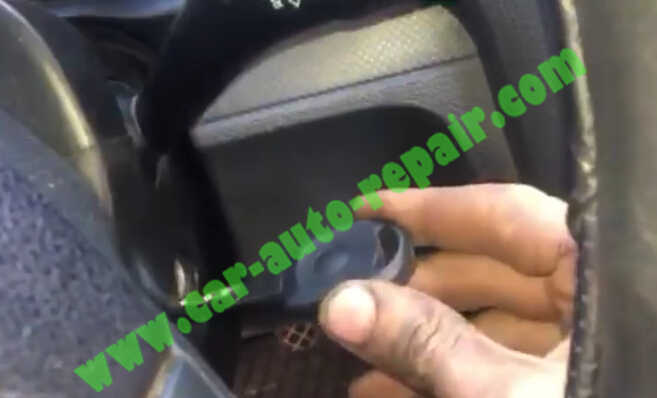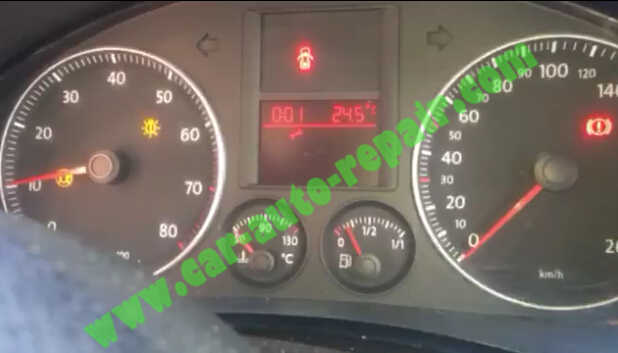 (Visited 224 times, 1 visits today)