This article show a guide on how to use VCP System pro to active the visual display of the parking assist system for Audi A3 8V or MQB platform.
Preparations:
How to Install VCP System Diagnostic Tool Software
VCP System Professional Diagnostic Tool Software Download
Procedures:
Launch the VCP and select More… (1) in the ECU Overview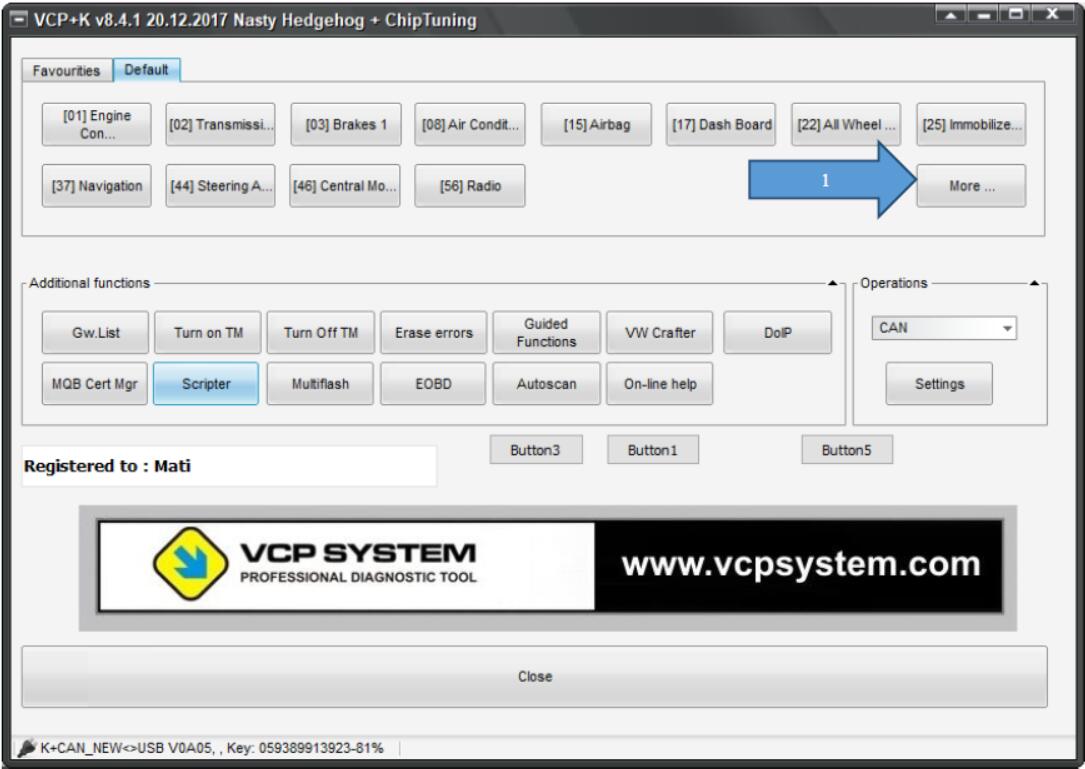 You have 3 possibilities to access the desired ECU:
via the buttons in the Overview (1)
via manual selection by entering the particular ECU's number (2)
via manual selection of the particular ECU from the list (3)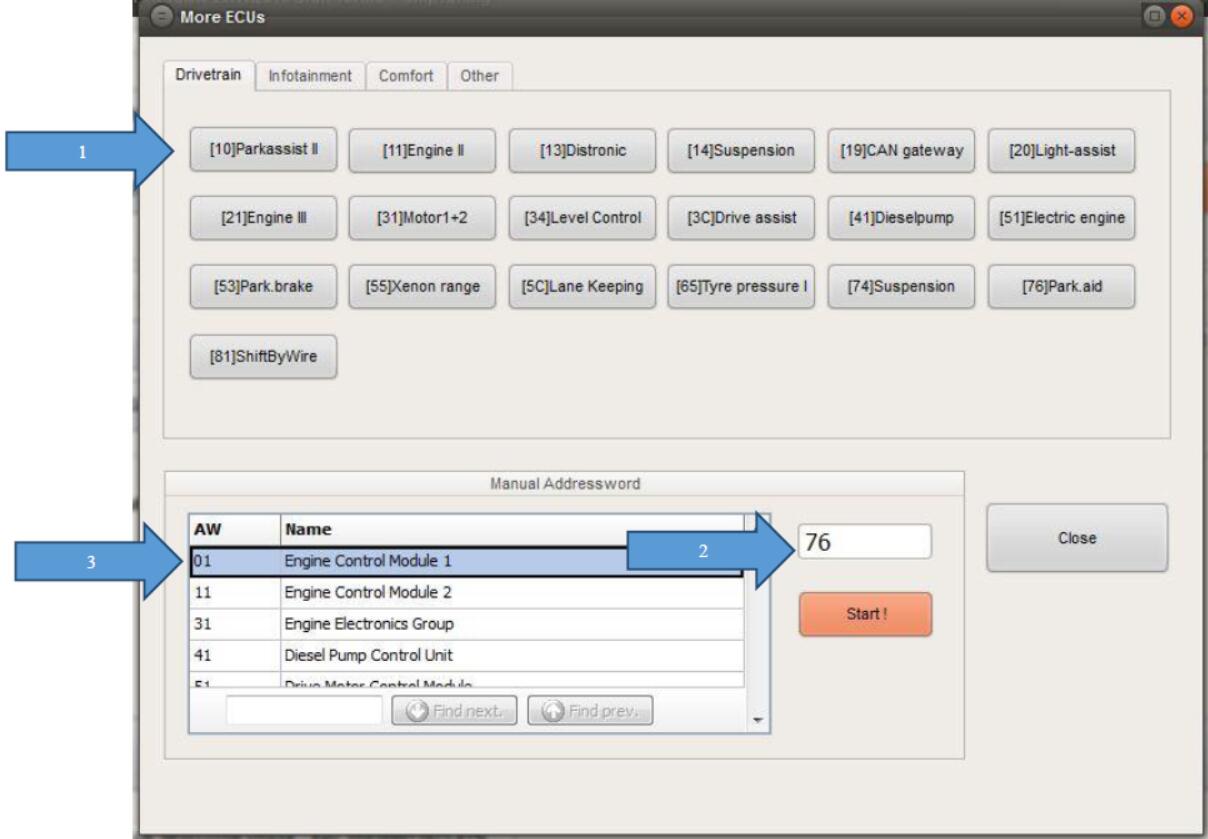 If you have used the manual selection, the ECU will connect automatically even if you later access this ECU, for example, via the Gateway or the fault memory.
If you have opened the ECU via the Overview area, you will have to once again click the Connect button (1). (unless the Automatic Connection function was activated in the Program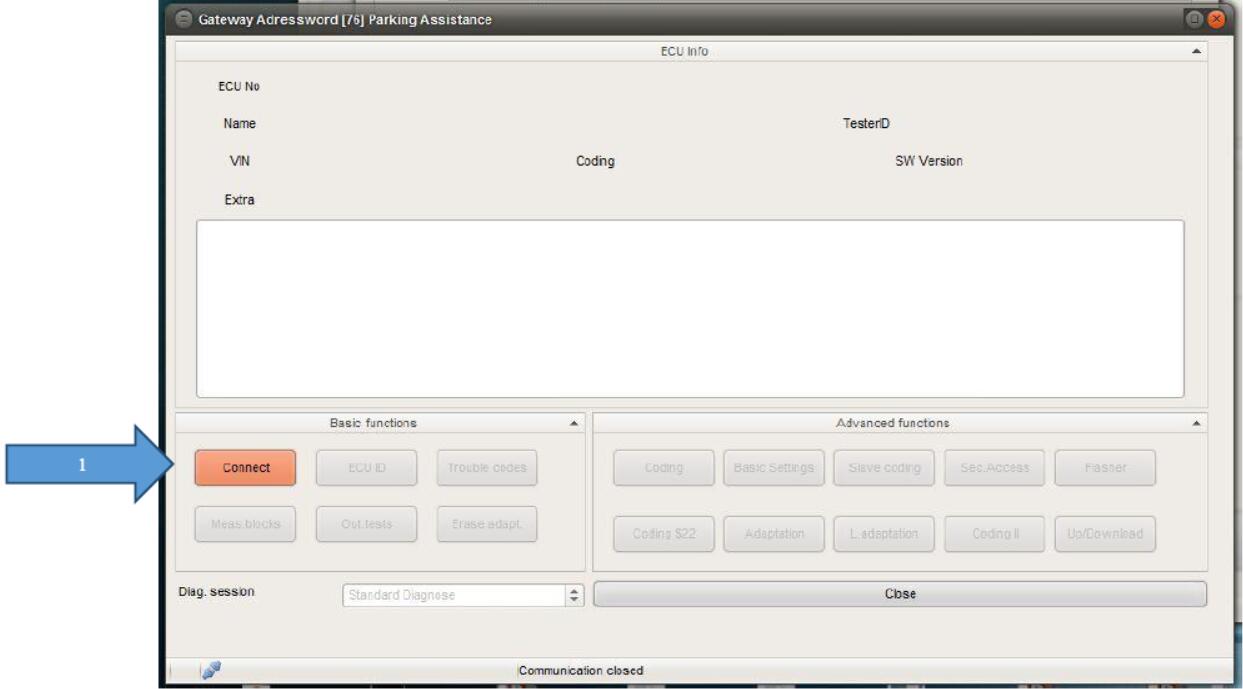 Vehicle Selection is used to make correct assignments of the Label files.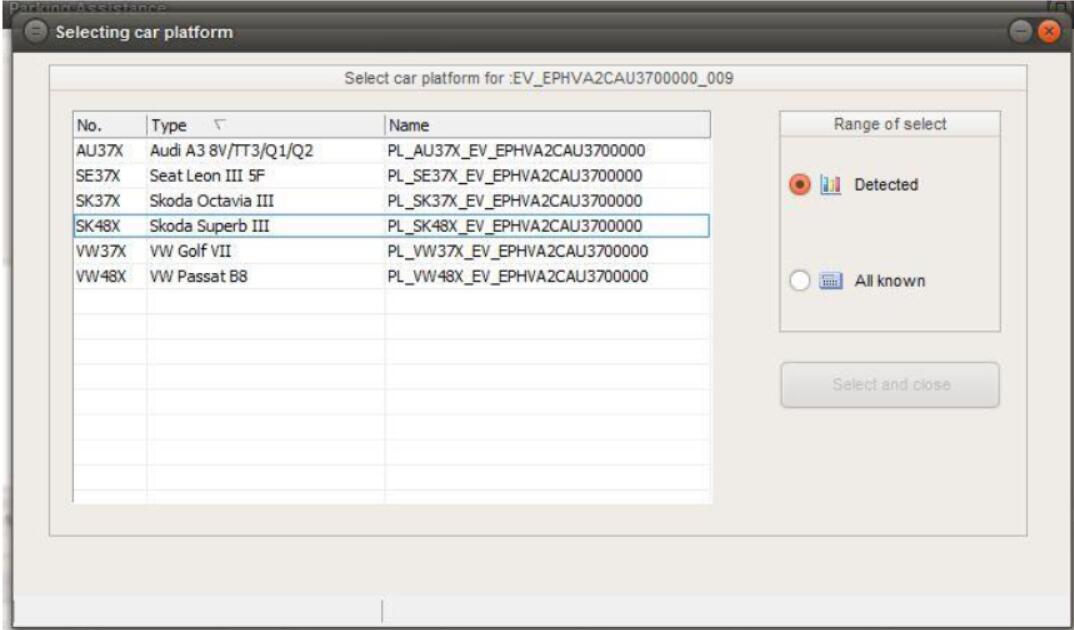 Press the Security Access button (1)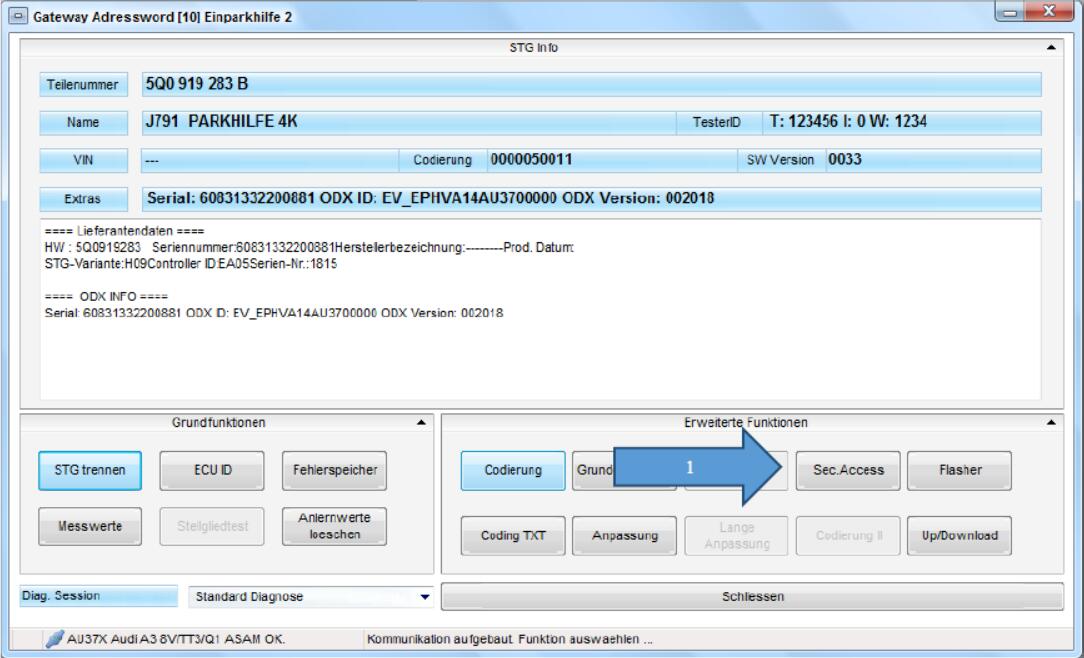 Enter the Access code (1) and log-in (2). After successfully logging in you will receive a confirmation message in the status bar (3). If the login is incorrect, or not fit for the particular ECU, you will also receive a relevant message in the status bar.
After successfully logging-in you can close the dialogue window (4).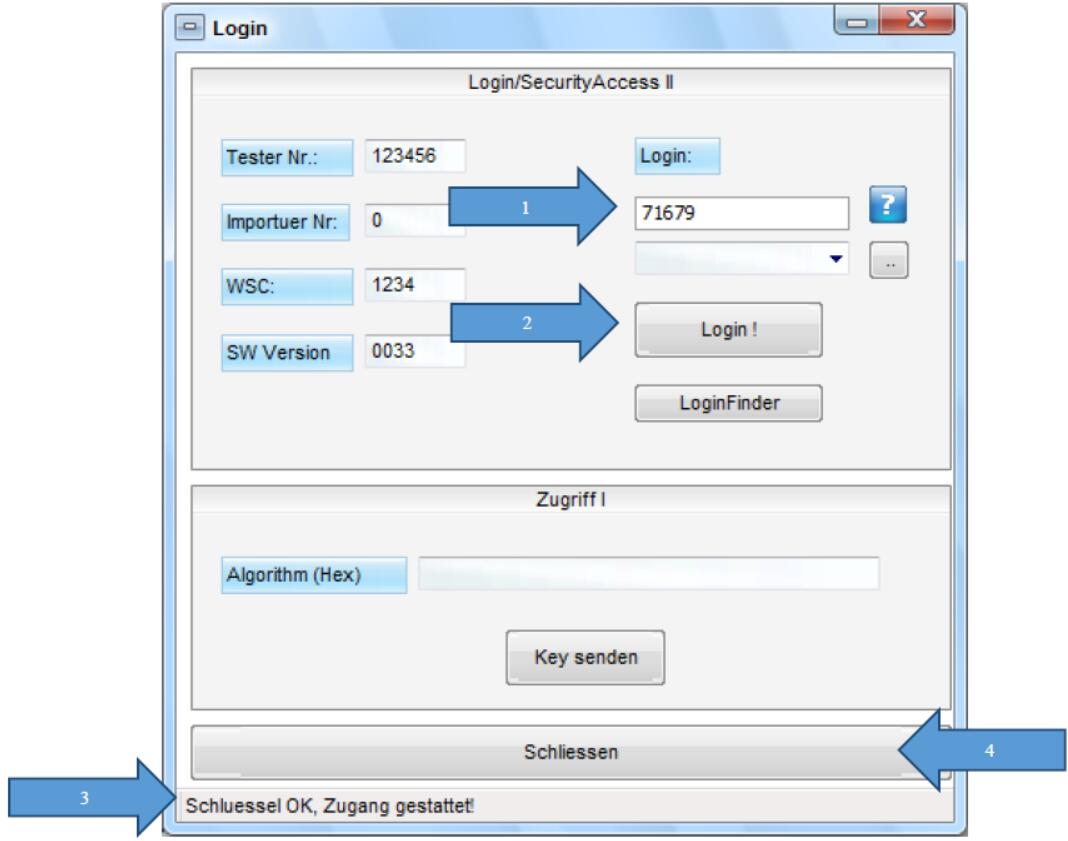 Access the Coding window (1)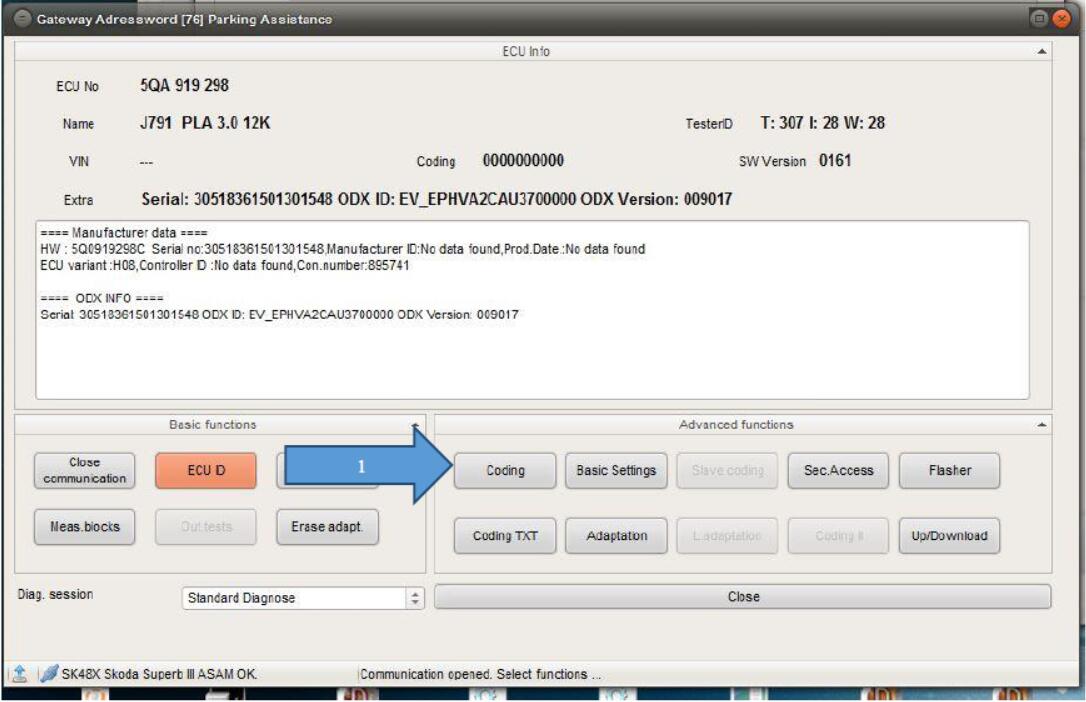 Select a byte (1) tick the Bit 0 field (2) and press the Coding button (3). The Status bar (4) will indicate whether the Coding was successful, otherwise, a relevant error message will be displayed.
In our example the Access Code (described in the Secure Access section) was incorrect or not provided at all. If this happens, repeat the procedure.
If the control unit has been coded correctly the following message appears(5):
ECU coded -> *STG ID*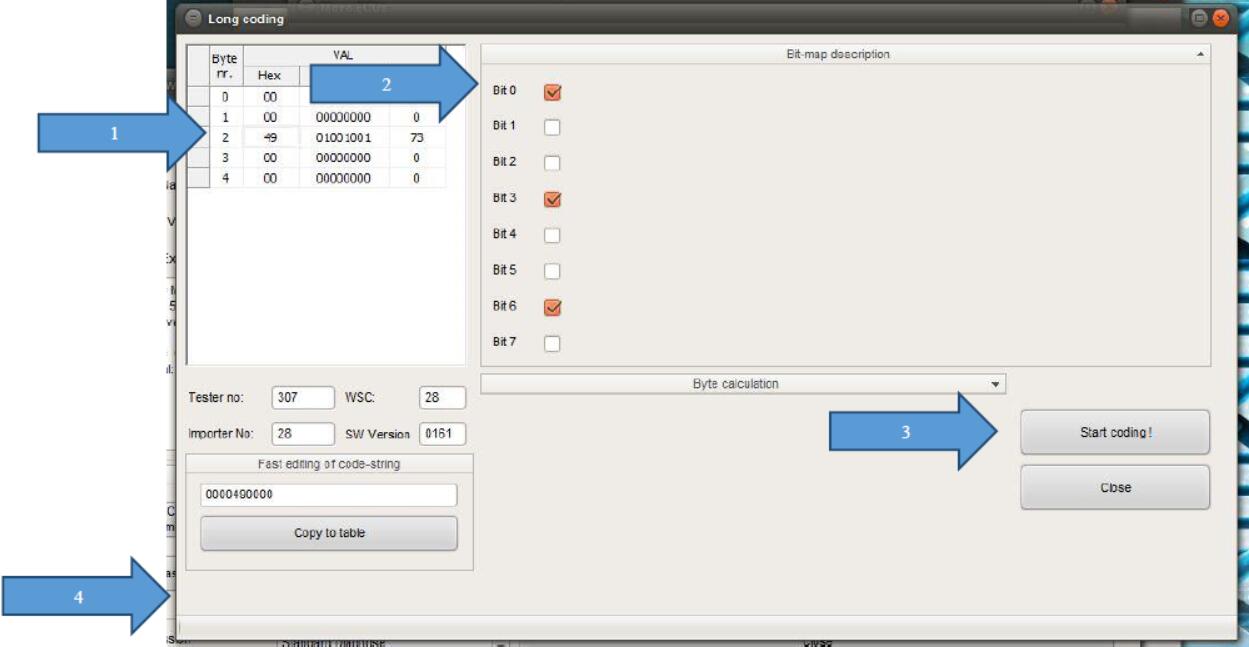 The Coding was successfully completed.
(Visited 2 times, 1 visits today)