It is a nice feature of PCMflash to read & write data from Bosch EDC17C45 ECU EEPROM & Flash data without opening ecu shell,save much time and work.More ECU projects,please check here: ECU Chip Tuning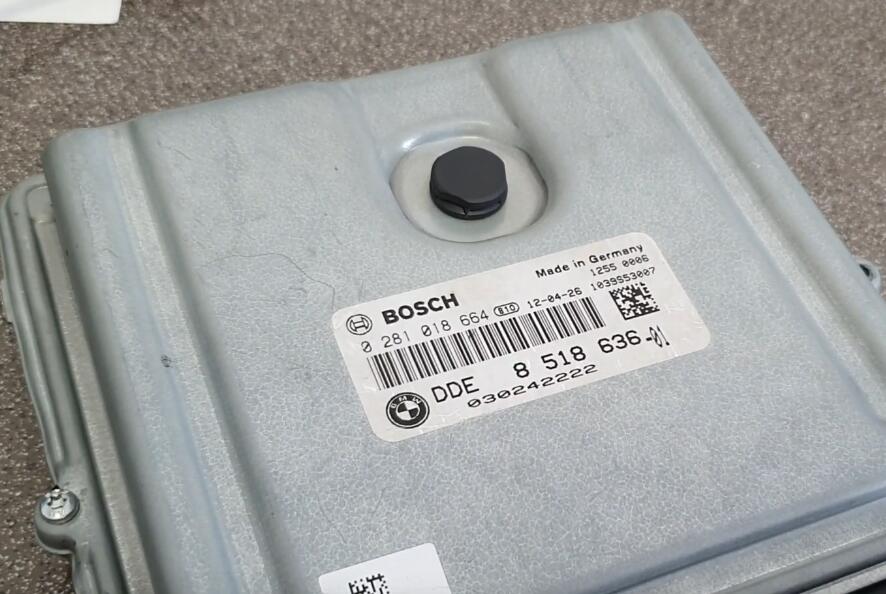 First you need to follow the connection diagram to build connection between Bosch EDC17C45 and interface for PCMflash.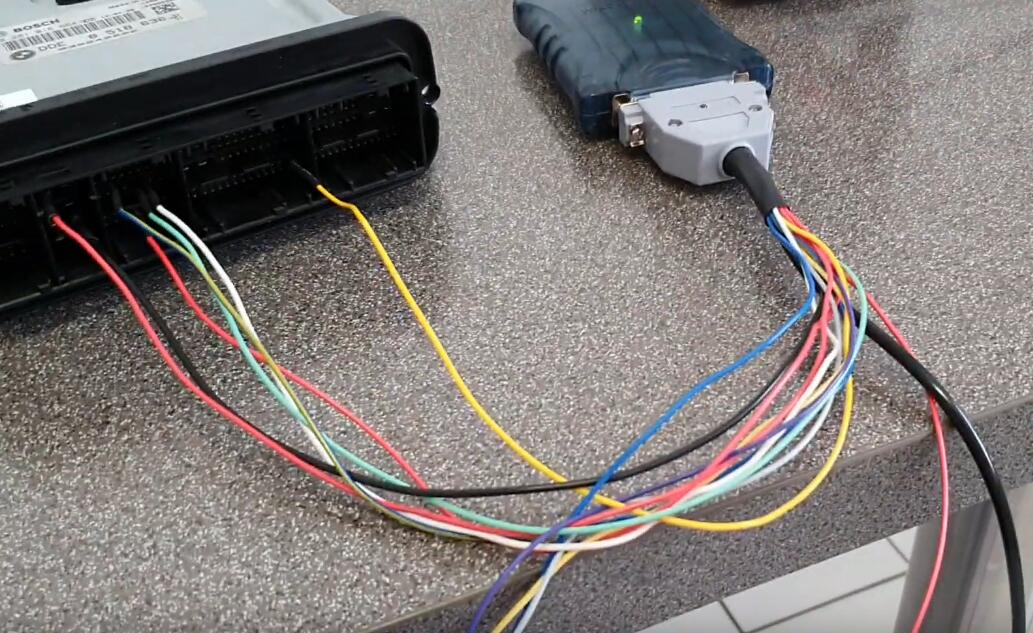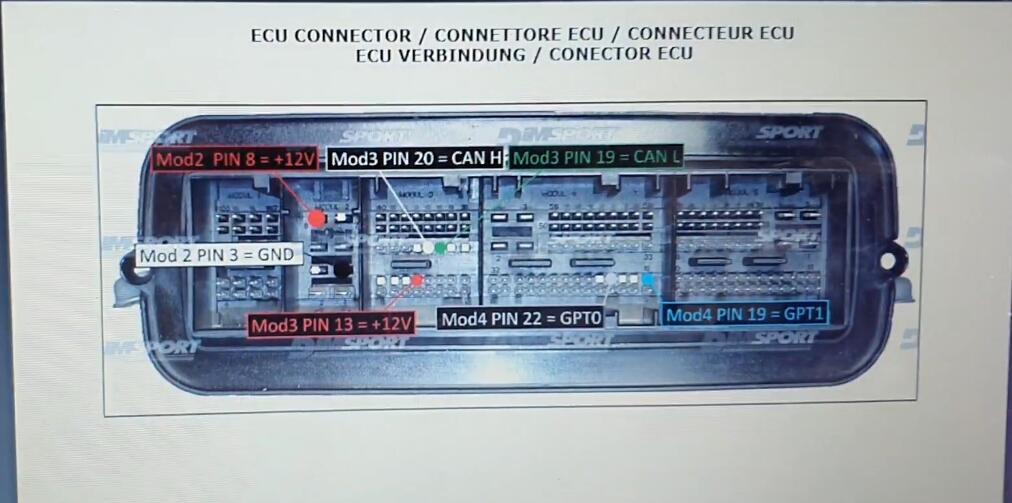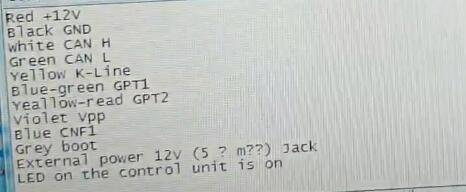 Then run software to select "Bosch:MEDC17….EEPROM",then click "Identification"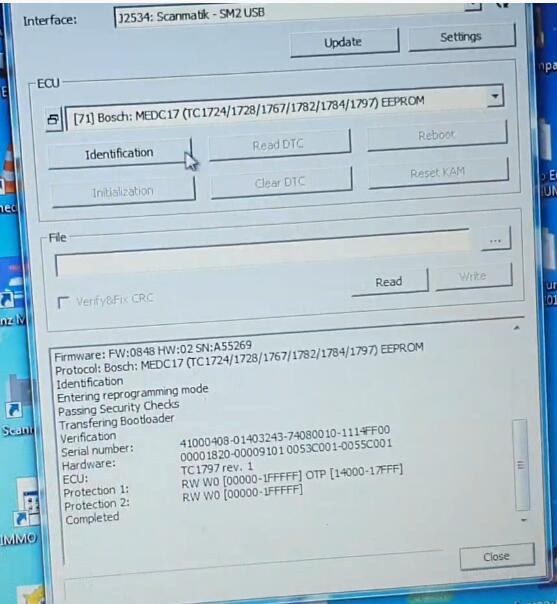 It will ask you "Would you like to use automatic power control(L-Line)?"
Click "Yes" to continue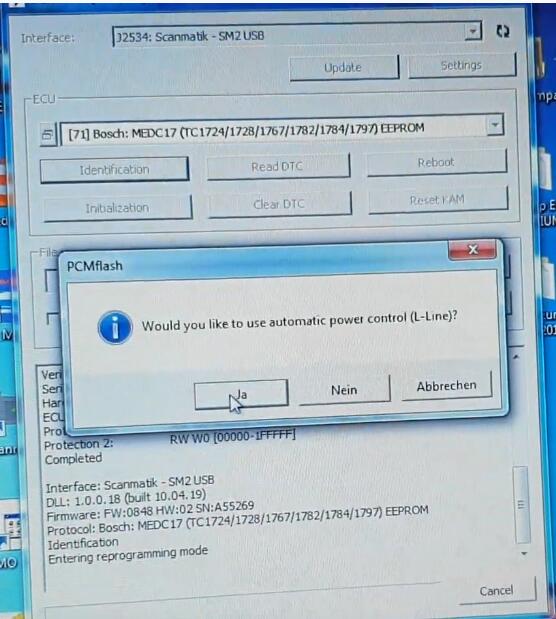 After then click "Read" button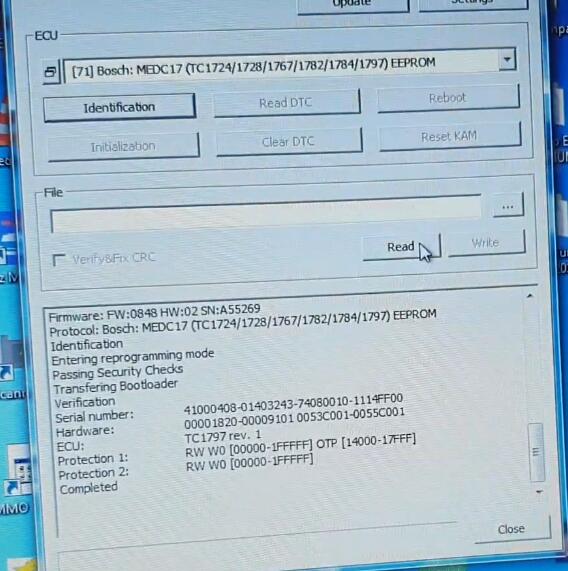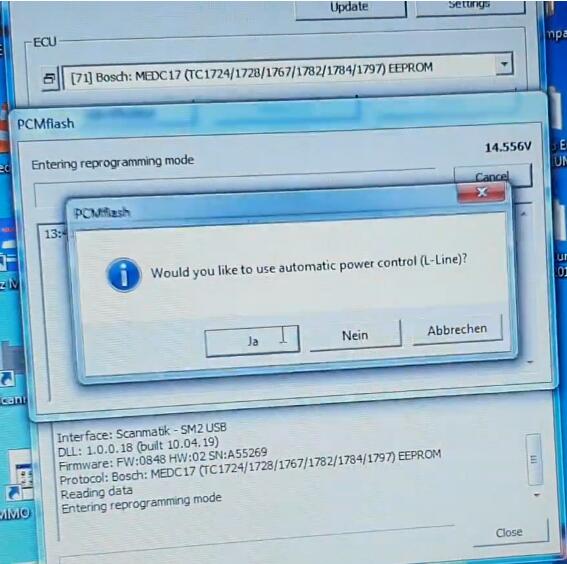 Wait a minute for EEPROM data reading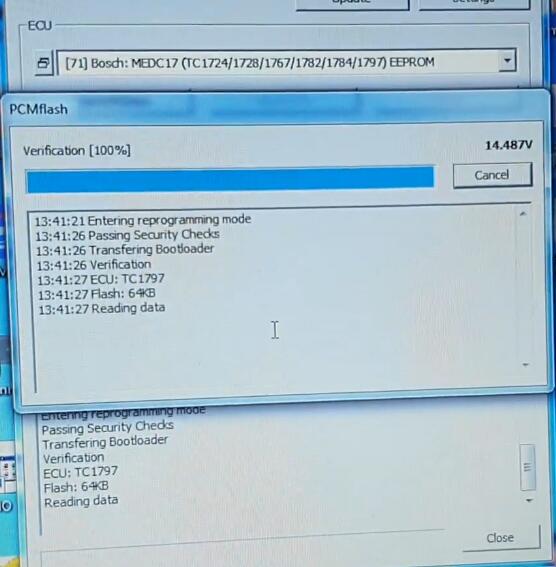 Save the EEPROM data on your pc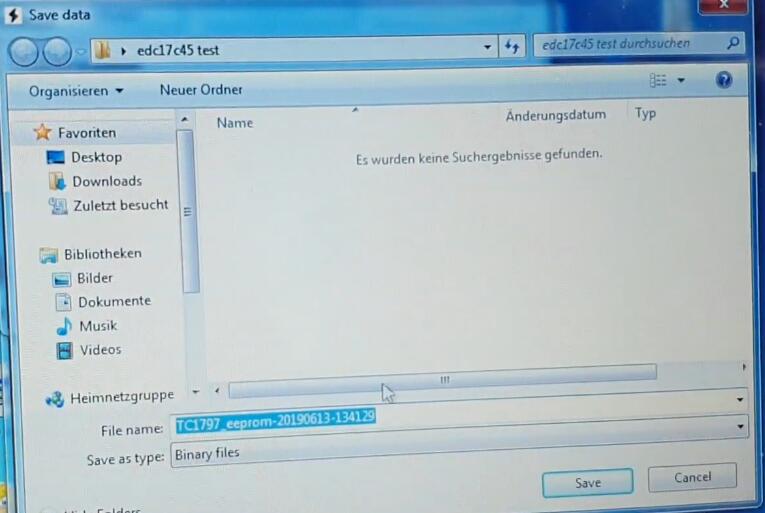 Select "Bosch:MEDC17…FLASH"
And click "Read"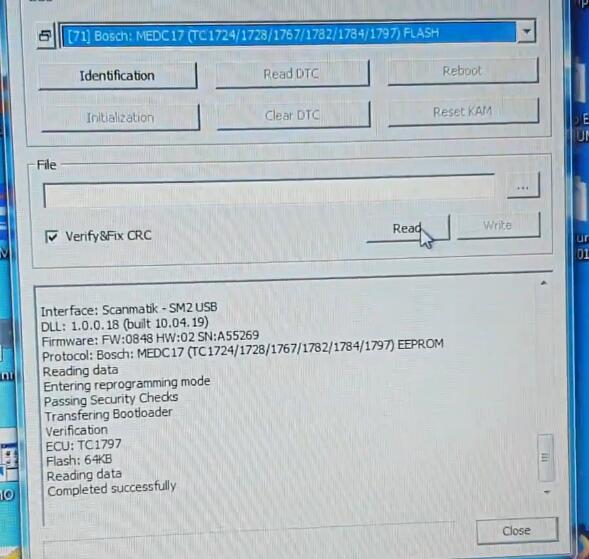 This procedures will take you about several minutes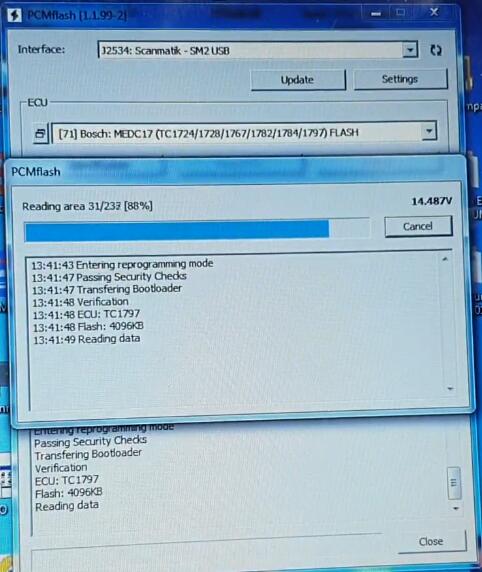 When finishing,just save data on your pc.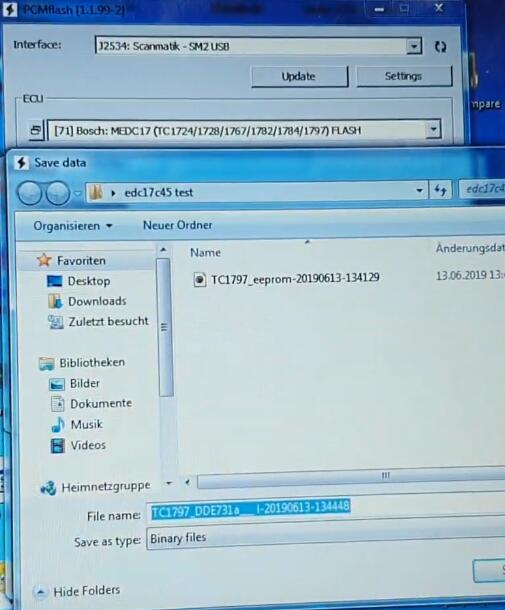 Done!
(Visited 195 times, 1 visits today)