This is instruction show guide on how to use G-Scan 2 diagnostic tool to perform DPF regeneration for Mitsubishi Fuso Super Great truck.If you want to check more G-Scan 2 test report,please check here:G-Scan 2 Test Projects
Procedures:
Connect G-scan 2 diagnostic tool to Mitsubishi Fuso Super Great truck DLC port,then enter menu to select [DIAGNOSIS]–>[FUSO]–>[International]–>[EURO 2/3/4]
And after select [SYSTEM SEARCH] at the top,then press [OK] to continue.
NOTE:Before you get into this function,you are required to start the engine.
Select [DPF Regeneration]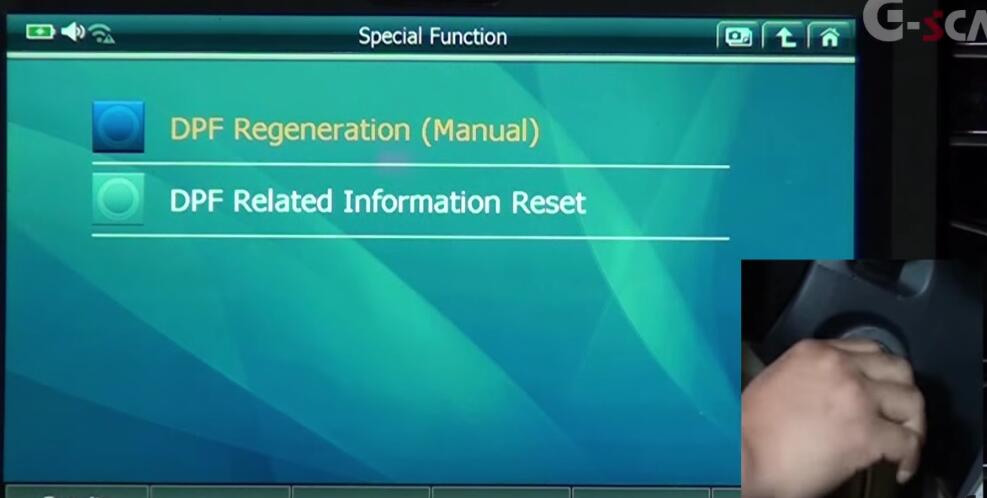 This function operates DPF Regeneration (Manual)
Note:
If DTC codes P1416/P1417/P1418/P1419/P1422 are detected by DTC analysis,please erase those DTC code,before performing this function.
To erase DTC codes,please excute [PDF Related Information Reset]
It roughly takes for 20 minutes to be finished.(Please note that the duration depends on the outside air temperature)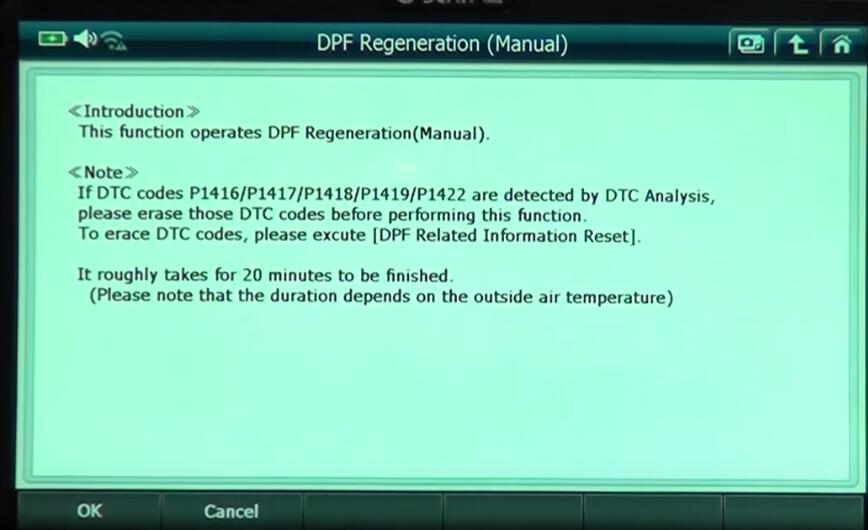 Warning:
1 Parking the vehicle on a surface with no flammable object such as dried leaves or paper.
2 Shift lever in Park or Neutral position,Parking brake lever applied.
3 Engine idling.
-If engine speed is increased by Idling Control Knob,decrease the engine speed by swinging it hard left.
-If the vehicle is equipped with idling stop,turn idling stop switch off.
-Turn chiller station and PTO switch off.
Do you wish to perform DPF Regeneration?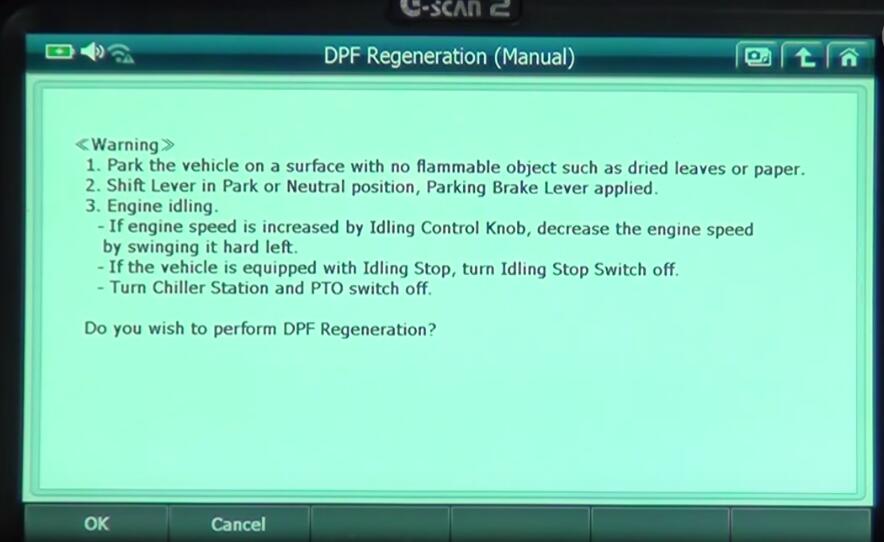 Please make sure to check if the DPF indicator lamp is off,then press DPF switch.
When pressing the PDF switch,PDF lamp will be ON and regeneration will begin.
Caution:
Without pressing the DPF switch and just pressing OK will not proceed to operation DPF regeneration.
-If this is the case,then please restart the Engine and retry.
DPF Regeneration in Progress.Please wait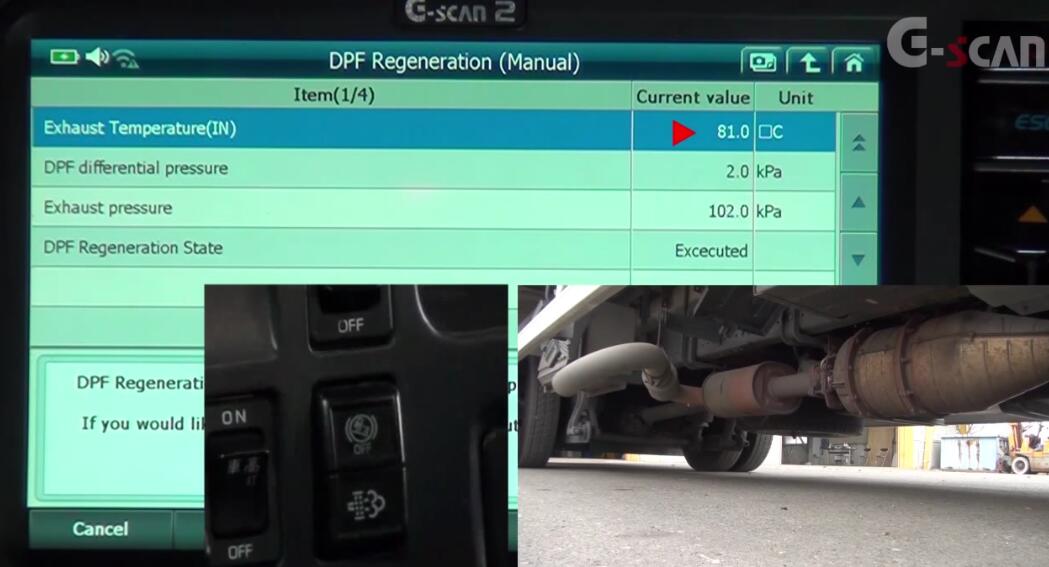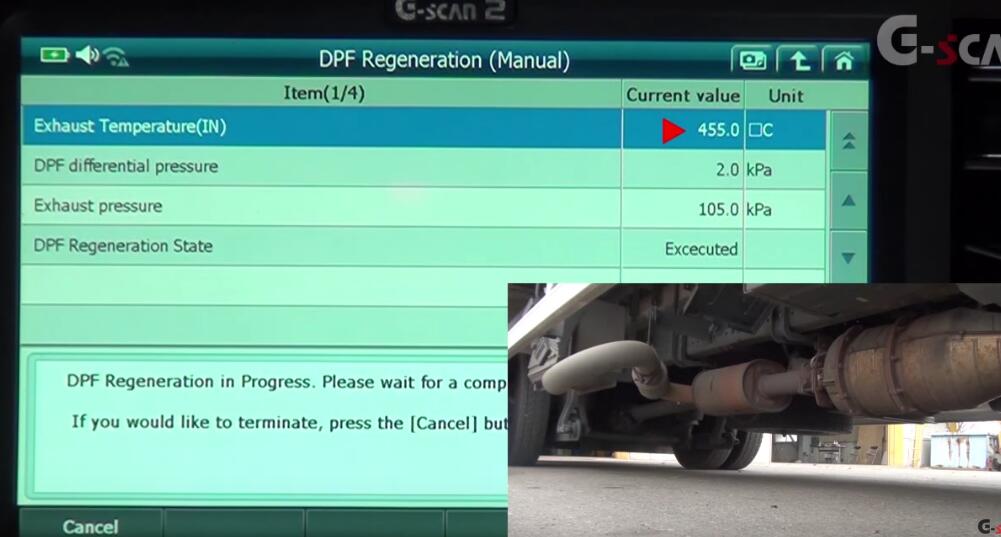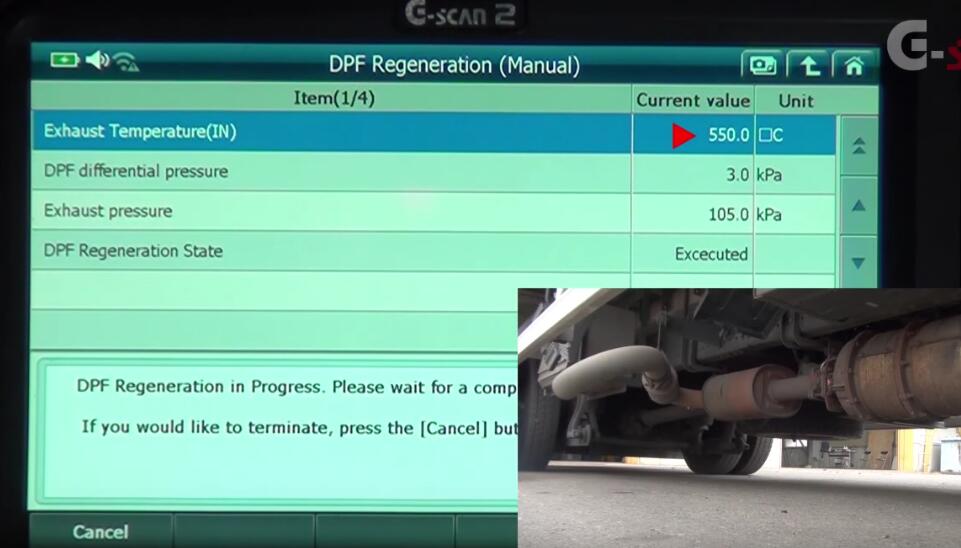 DPF Regeneration is completed.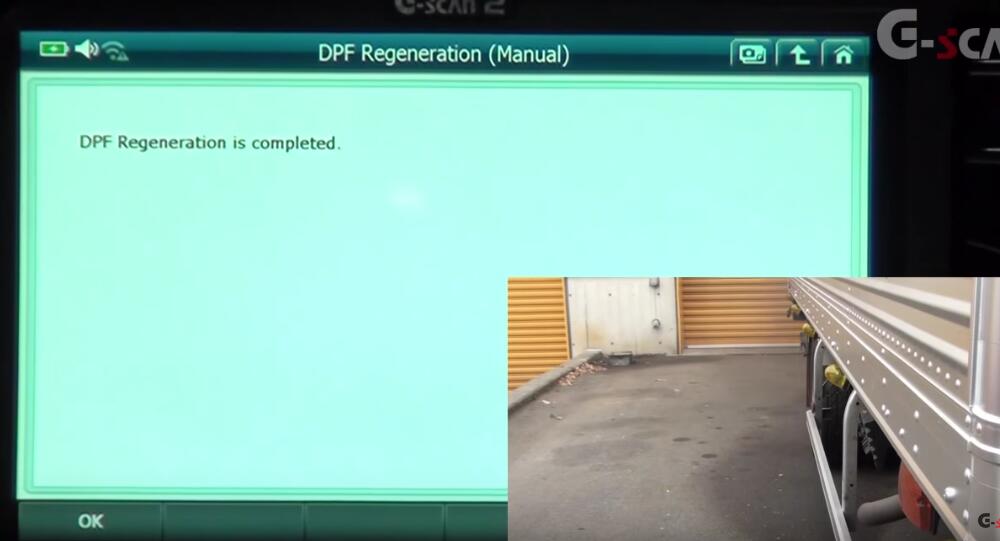 Done!
(Visited 74 times, 1 visits today)