You can use the BMWAiCoder to obtain the FSC code required to update the BMW car navigation map.The method of using BMWAiCoder to generate a map update FSC is easier to install than the existing E-Sys or Dr.Gini approach and the steps are shorter.
Article about BMW FSC Code Generate:
How to generate BMW NBT & CIC FSC code
How to generate BMW FSC Code by yourself
Related Software:
BMW E-sys 3.32.1 3.30.01 3.29.0 Coding Software Free Download
BMW Dr.Gini B021 B014 Free Download
Procedure:
1.Download BMWAiCoder Software, connect the interface cable to vehicle and laptop, then turn on the vehicle.
2.Detect Car
3.ConnectPress and press to connect to the vehicle.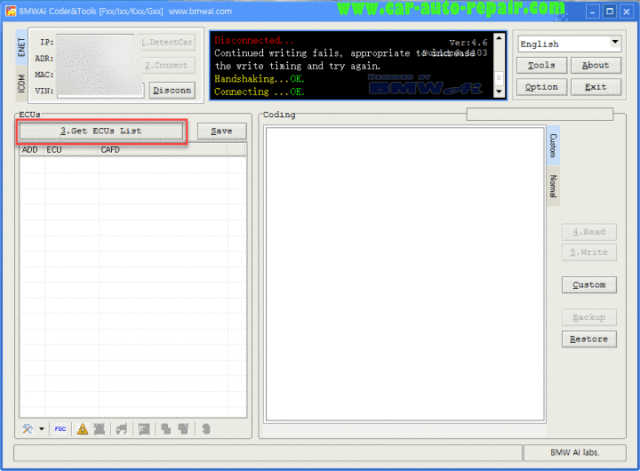 4.Get ECUs List Press to bring up the entire module list.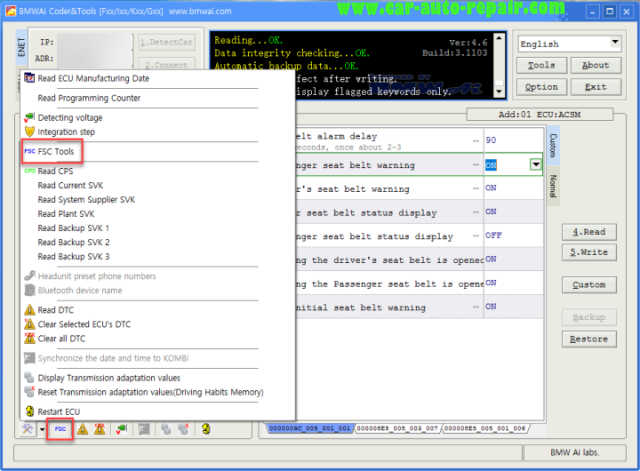 5.FSC Run the tool. As you can see on the screen below FSC, click the button or select from the menu FSC Tools.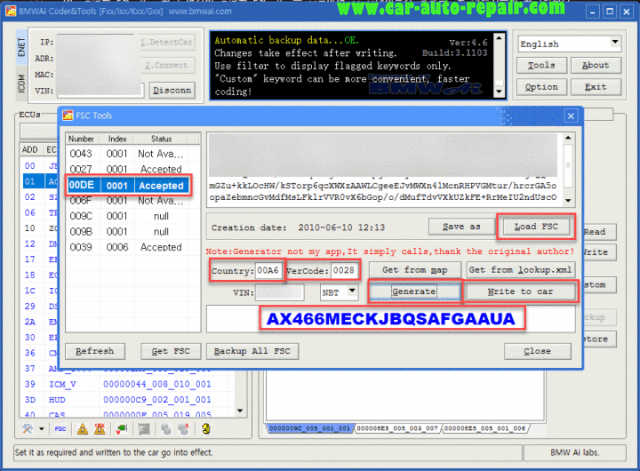 6.FSC Tools The screen will be displayed 00DE, double-click on the navigation list in the left list . Select or 00DE, then Load FSCpress.
Country Type in to mean Korea 00A6.
VerCode0028 Enter the URL for this map version .
The rest VINor NBT/CICinformation will already be entered, so there is no further change.
Generate When you click the button, FSC is created at the bottom.
There is a way to copy the FSC or fill it out and write it later when updating the map Write to car. If you enter it directly into the car, you will automatically be prompted to FSC the next time you update the map.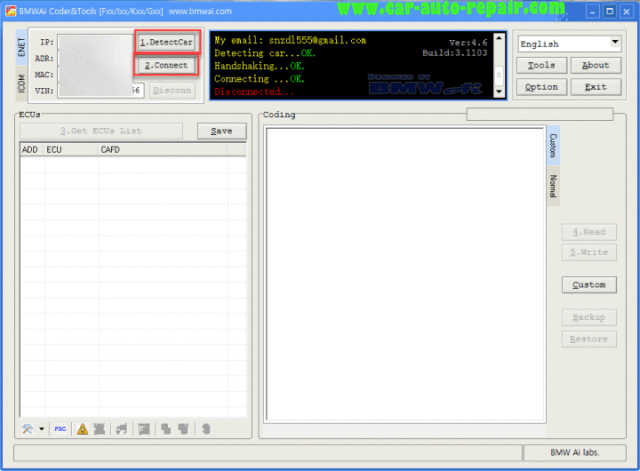 BMW Road Navigation Map Download:
2018 BMW Navigation Road Map Europe Download
(Visited 1,304 times, 3 visits today)