This mini guide focus on how to update your BMW navigation map system.And before start updating navigation map,you need to get the FSC code and download the navigation map file.Hope it is helpful!
Note:Try it at your own risk,enjoy your life!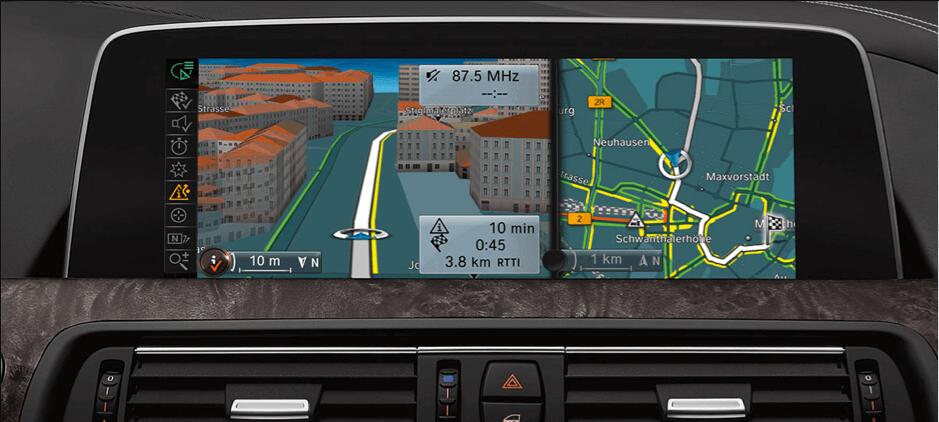 Preparation:
How to generate BMW NBT & CIC FSC code
BMW Navigation Road Map Europe Download
…updating the maps later
Preparing the USB stick:
Takes about 45 mins to upload the Maps to your car; make sure you enter the code in CAPITALS, it has been said that you should have the car on/running during this period. But for me just pressing the Start button once was enough. Once the update is done, you will get a success message, wait a few minutes then turn the car on/off and then the version number will reflect the new map.
NBT
USB stick needs to be FAT32 (32GB is enough), when you extract the map data to the stick make sure you extract the folders to the USB root. The folders will be like:
1 (directory)
2 (directory)
3 (directory)
4 (directory)
config.nfm
NBT_ECE_101141.3.111.pkg
NBT_ECE_101141.3.111.pkg.sig
CIC
For the PREMIUM (CIC) maps you will have 3 directories:
USB1 (directory)
USB2 (directory)
USB3 (directory)
Copy the entire contents of USB1 to the root of the USB stick, should only be the following:
config.nfm
pkgdb (directory)
Once uploaded to the car, the car will ask for USB2. Delete the both the config.fm and pkgdb from the root and repeat the above with USB2….and then again with USB3.
Notes:
What happens when NEXT/Premium 2015-3/2016 comes out?
You just need to edit the Lookup.xml file with the new map details, just look at the previous entries, its follows a sequence.
Backup your FSC file!!!
Save your XXXXXXX_000DE001.FSC file, you can now just refer to this file and generate as and when the new maps come along. If you lose this file you will need to do the extraction steps again.
(Visited 242 times, 1 visits today)