Several days ago,i received a email about request on BMW SP-Danten update guide.So here I share this easy guide on how to use BMW Coding tool to update SP-Danten files.
What You Need?
BMW Coding Tool 2.5 Free Download
Related Contents:
How to Update BMW NCS Expert Software
BMW Coding Tool Update SP-Danten Procedures:
Run BMW Coding Tool,and click "Select SP-source"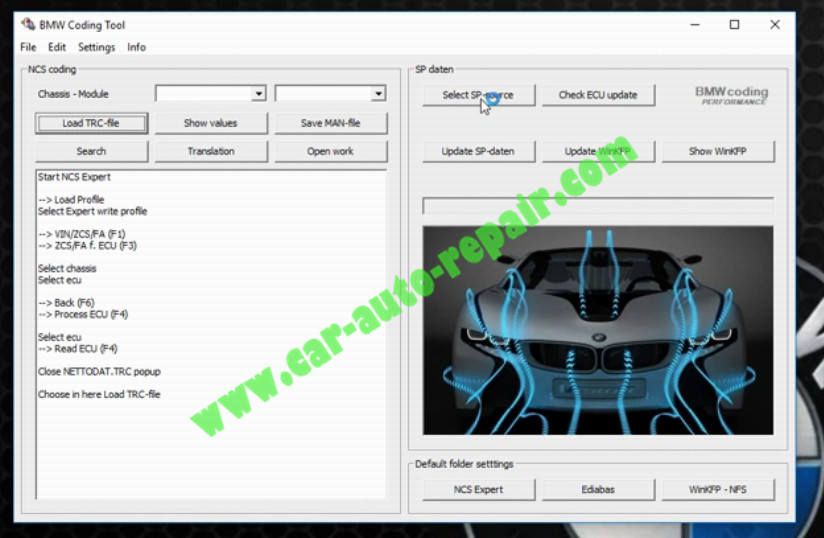 Then select the SP-danten file,here mine is E46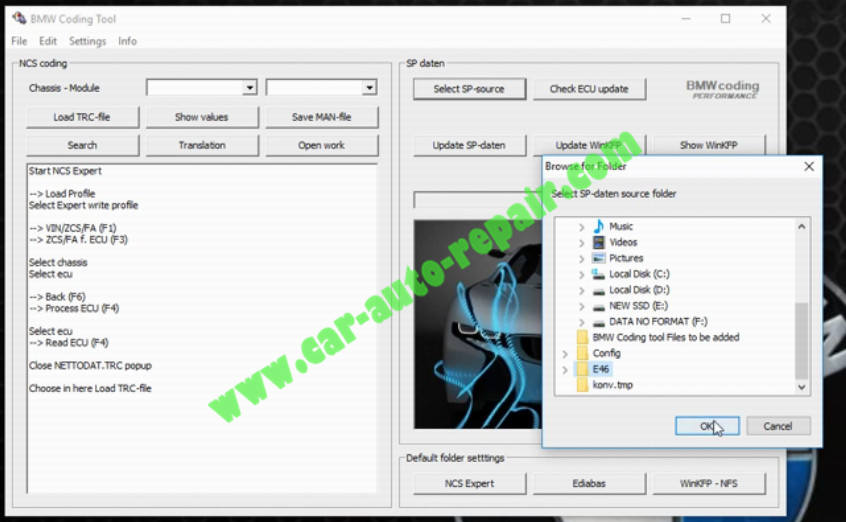 Click "NCS Expert" on the "Default folder settings",then select "NCSEXPER" folder and click "OK"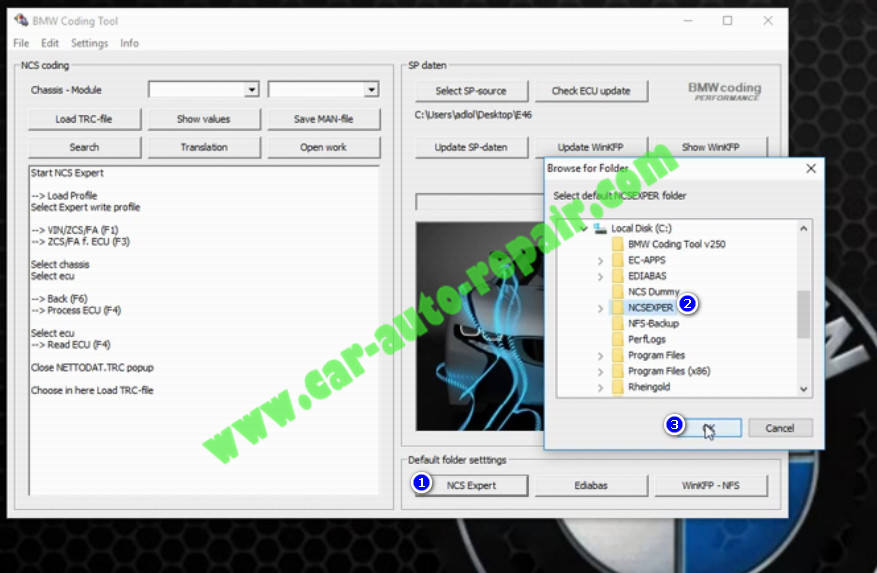 Repeat it the "Default folder setting" operations for "Ediabs" and "WinKFP-NFS"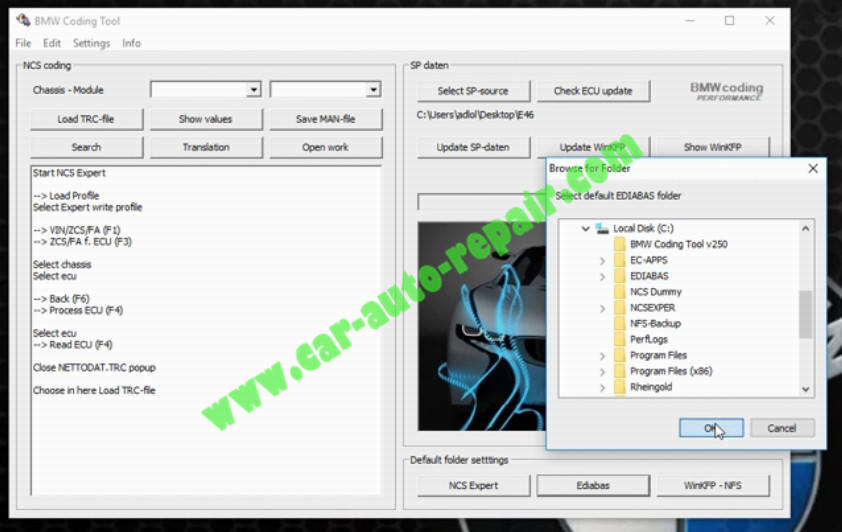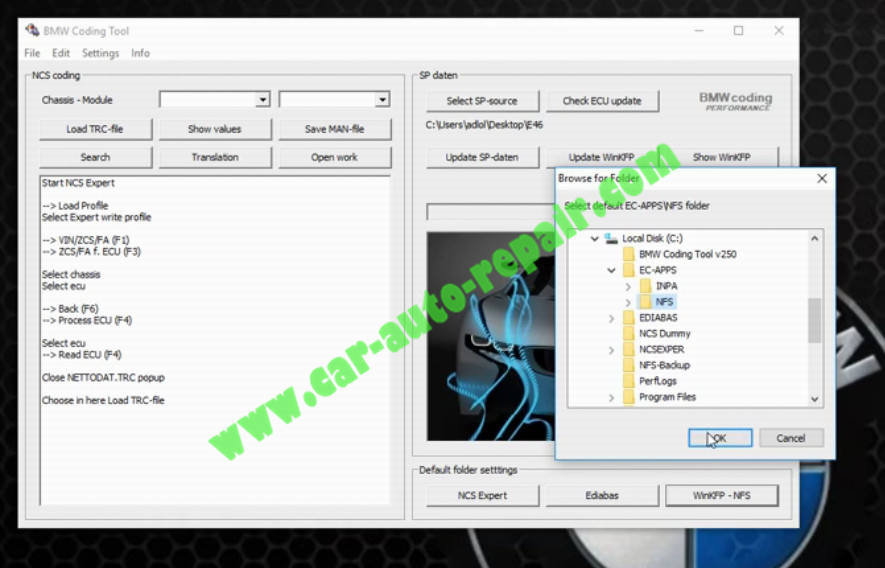 After then click "Update SP-danten" button and select "No" to continue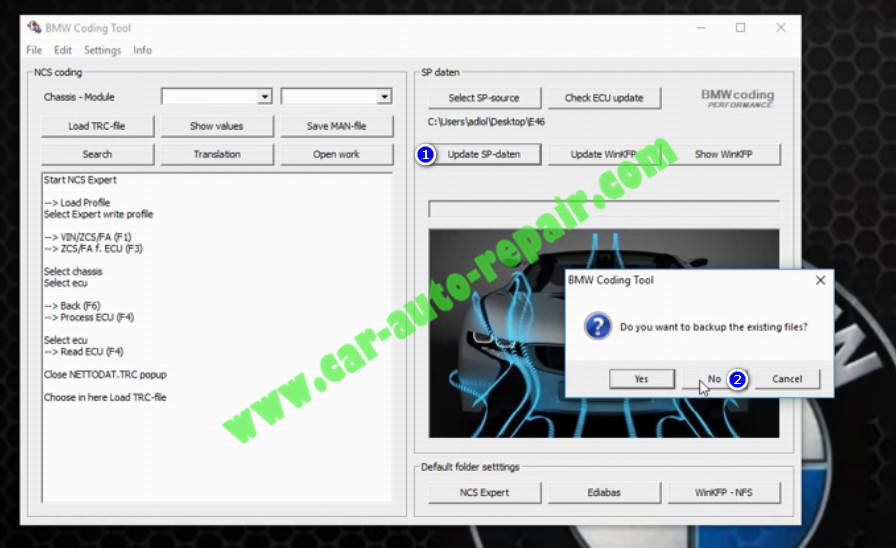 Wait for update proceed…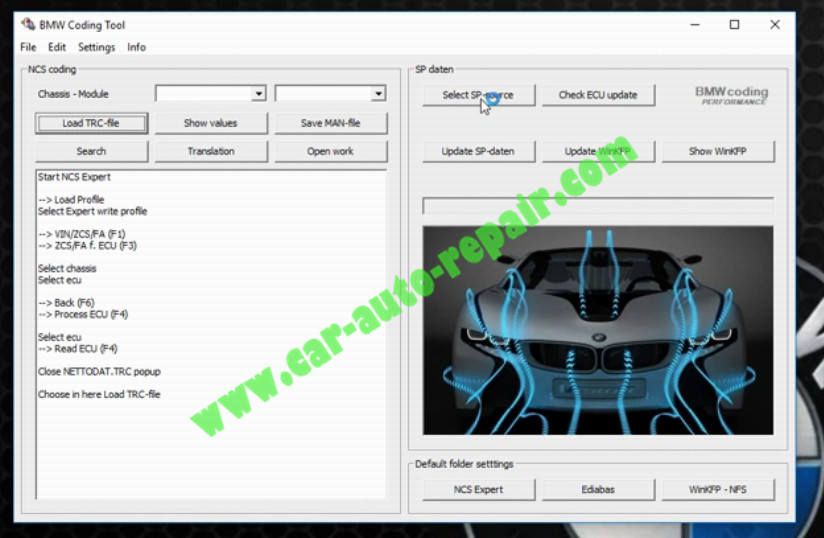 And just repeat this procedures for "WinKFP".
Done!
(Visited 220 times, 1 visits today)