This instruction show you guide on how to use Techstream to do ECM or PCM reprogramming for Toyota Corolla.
Preparations:
Latest Toyota TIS Techstream V15.10.029 Software Free Download
Procedures:
Connect Techstream interface to vehicle obd port,then run software to click "Connect to Vehicle"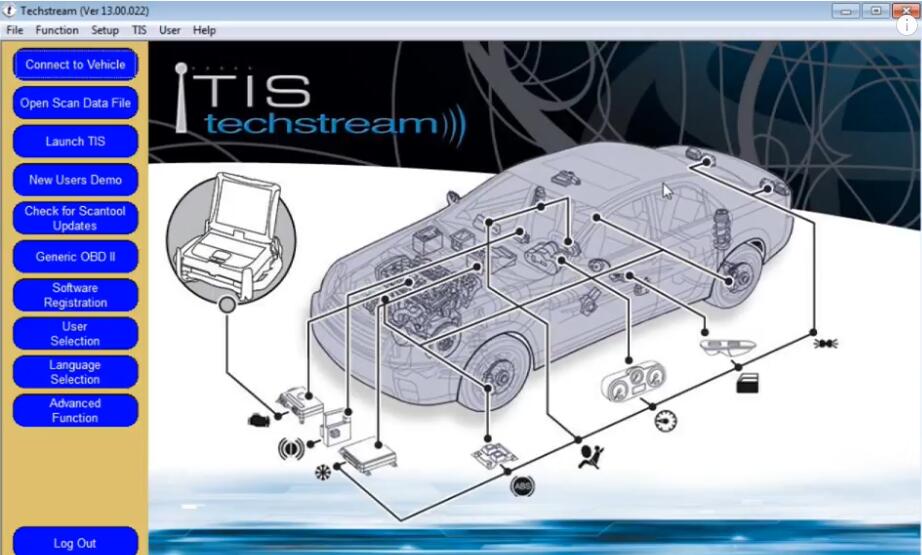 Vehicle identification and select the immobilizer system according to your key
Click "Next"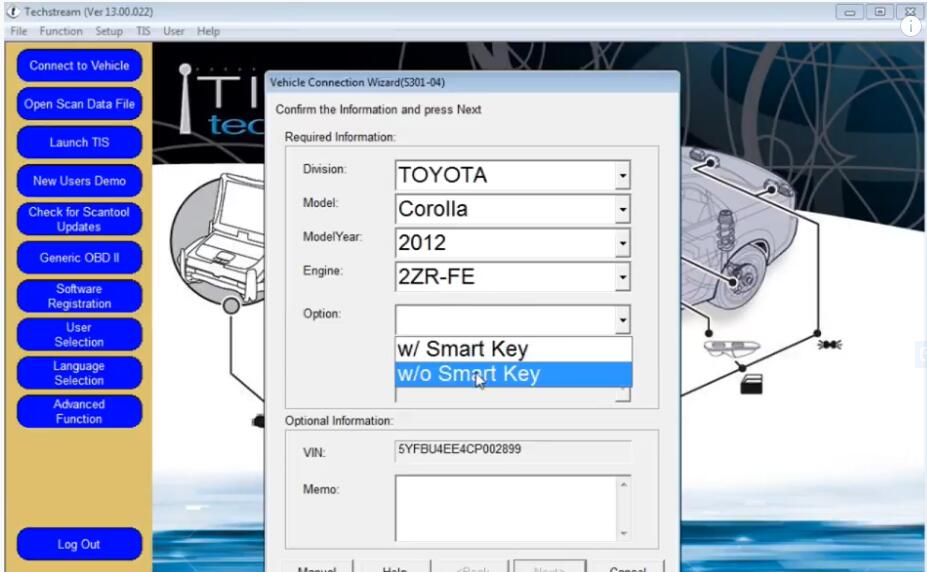 Click "Health Check"
Check "Perform Health Check on All ECUs…."
Then click "Next"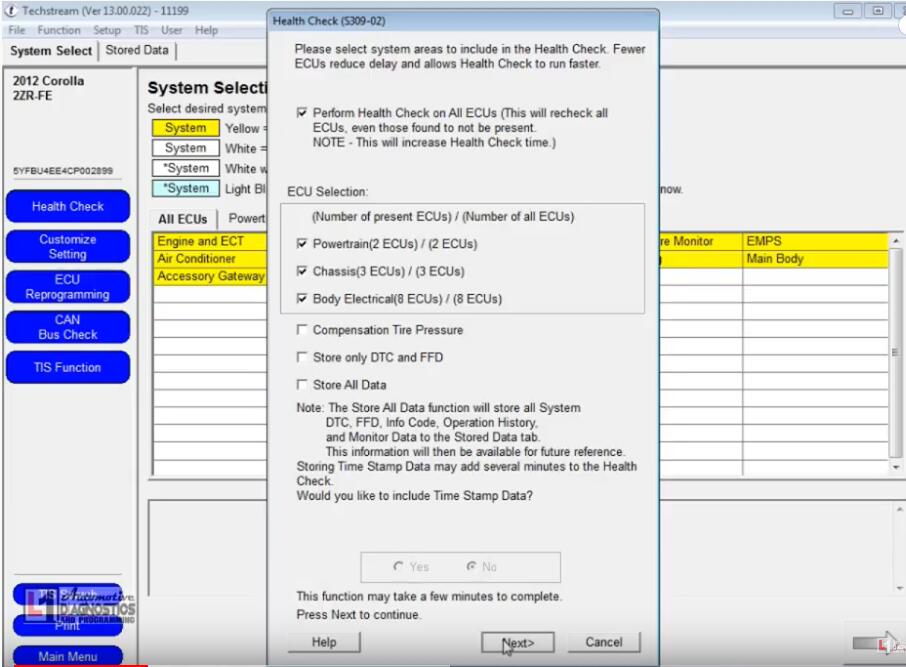 Now here show you all DTCs on each system,click "Yes" to perform update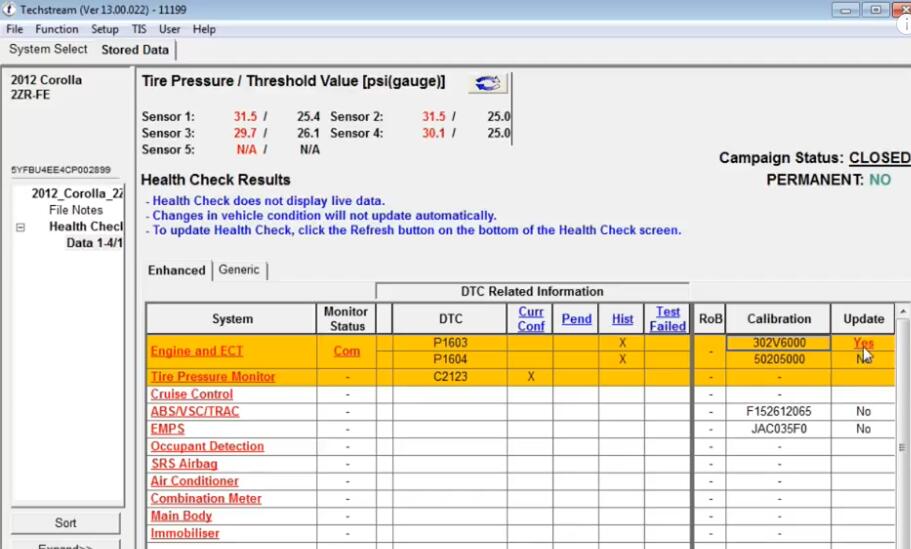 It will take you to Toyota official website,enter ID and password to login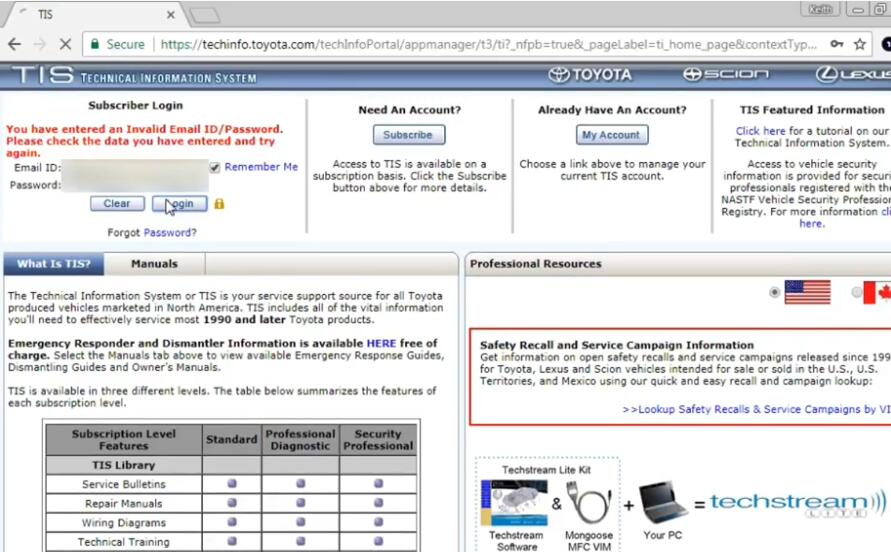 Here in the top box as in the current calibration is listed.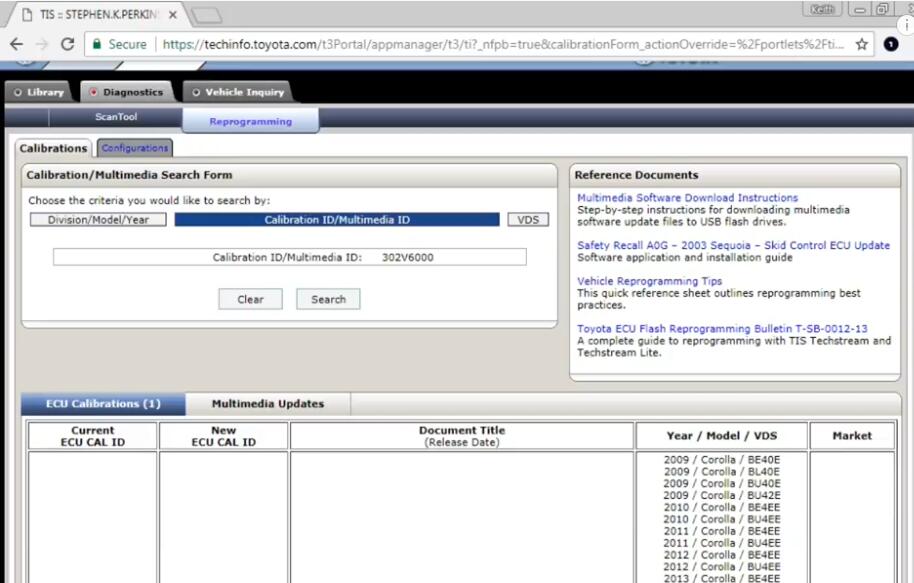 But if we scroll down we can see that it gives us a list of current ECU calibration.
Click the hyperlink to check the procedures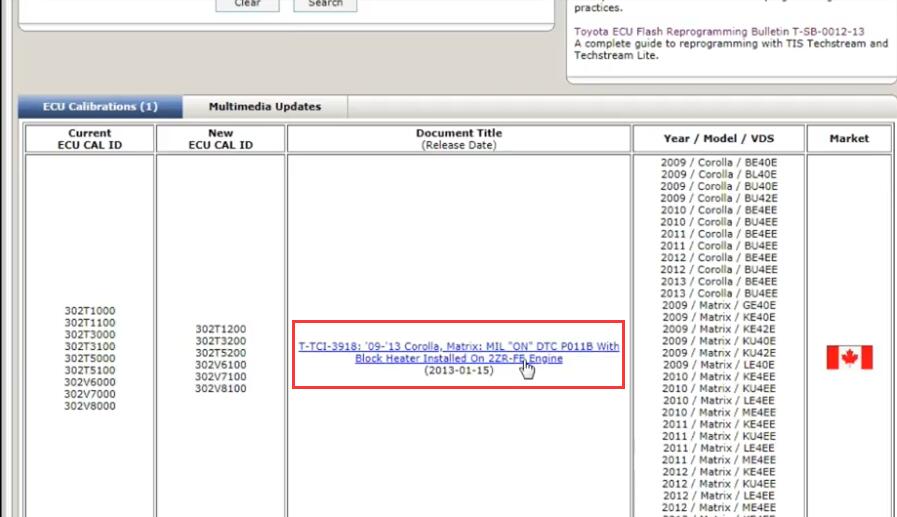 It is a PDF guide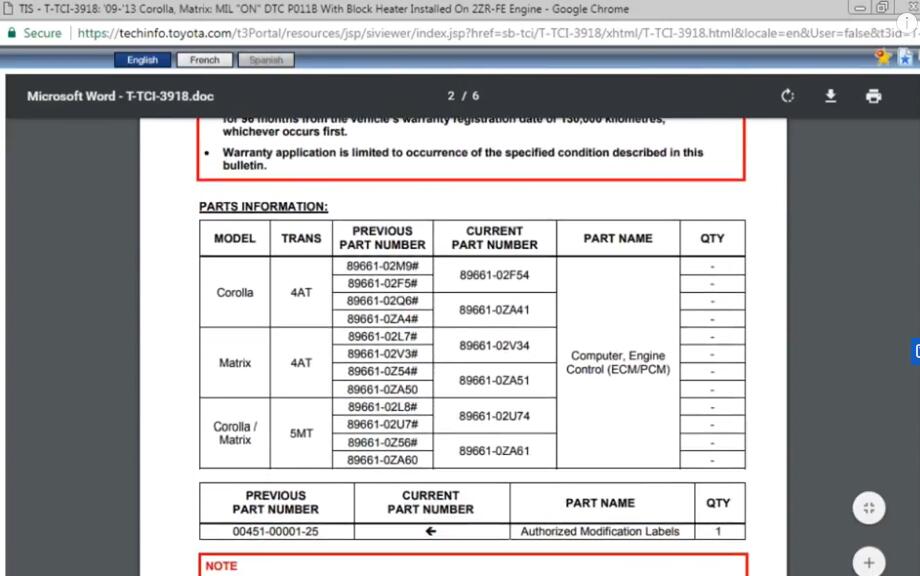 In the PDF to locate your vehicle information
Here it is Corolla 2012/2013,click "302V6100"to download calibration file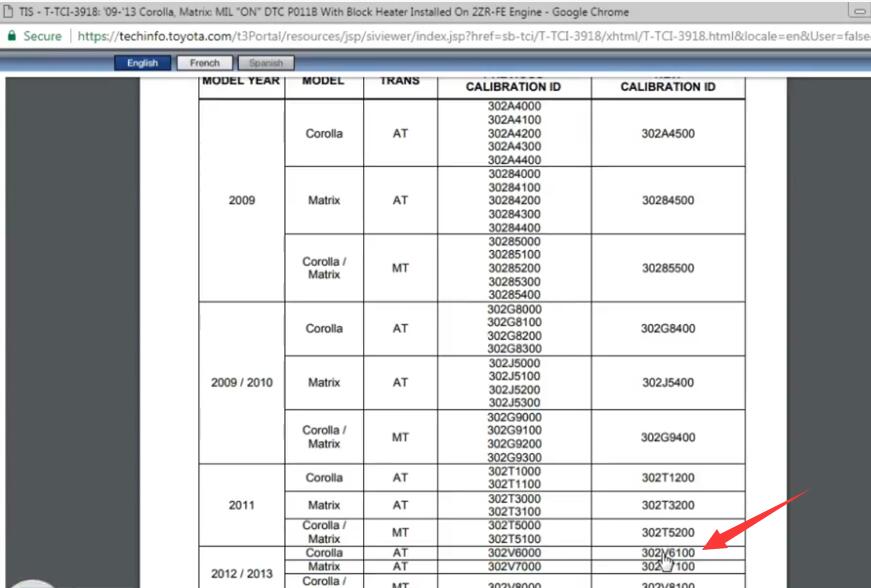 Open the calibration file,it will automatically bring up the calibration update wizard
Click "Next"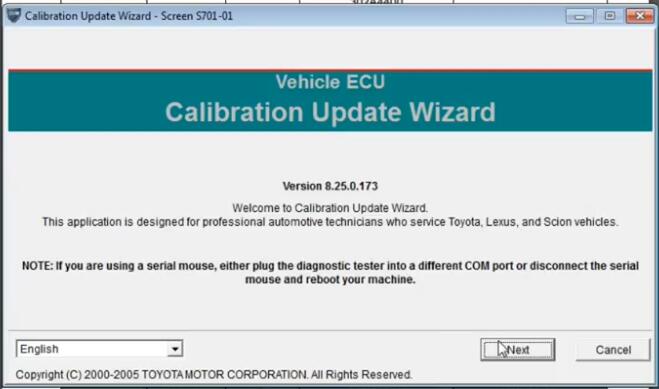 Select your J2534 device tool,and click "Next"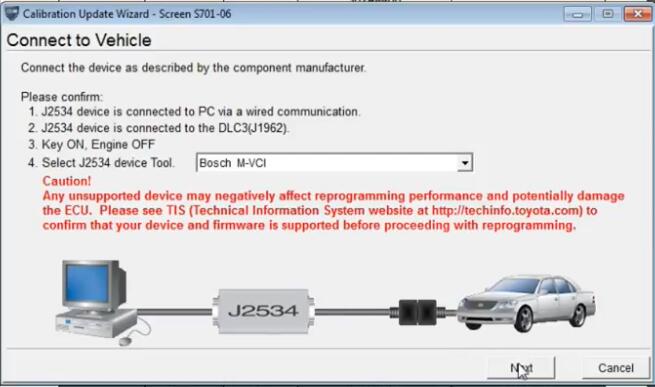 Downloading current calibration information from vehicle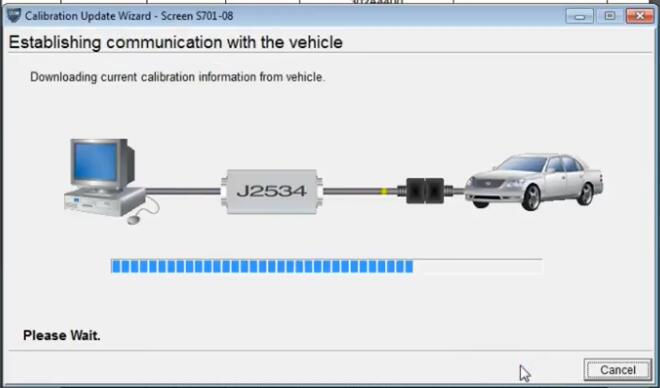 Selected Calibration file is authorized to update this vehicle,press "Next" to continue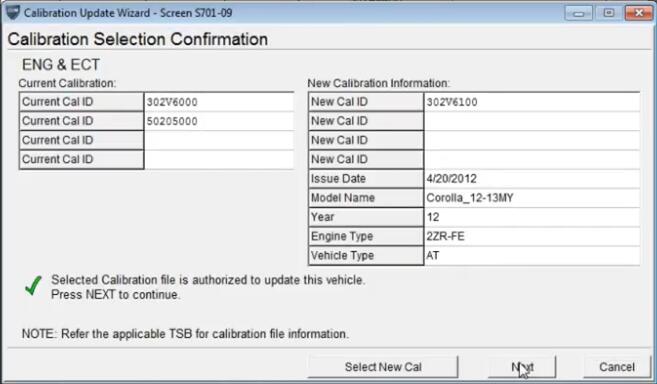 Now just follow the prompt message to operate
Click "Next"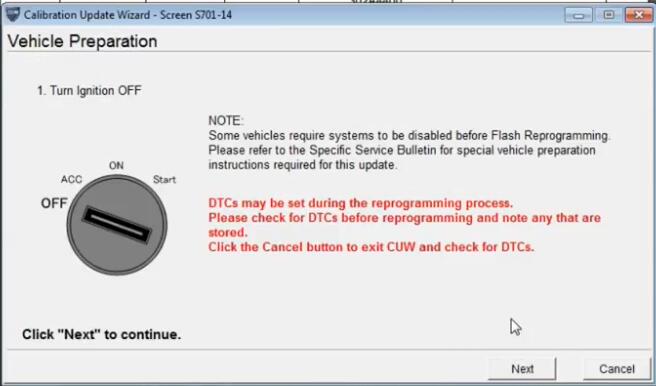 Prepare for reprogramming
Confirm the following conditions as pictures,then click "Start"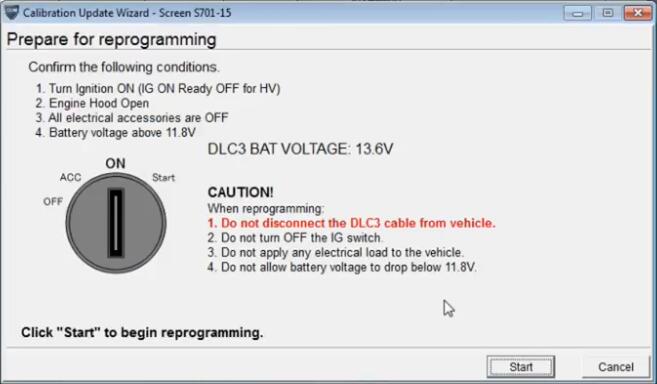 Now please wait for flash calibration update process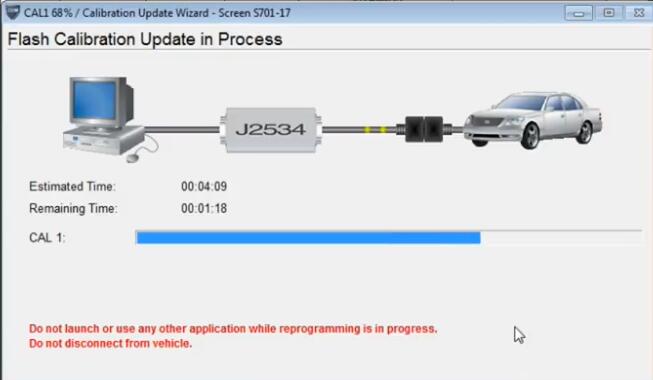 Turn ignition OFF,then click "Next"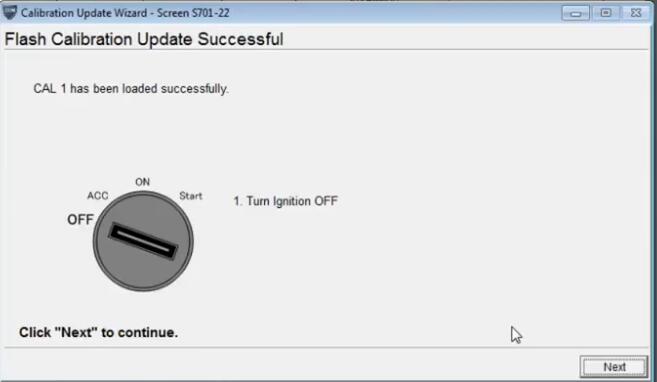 Turn ignition ON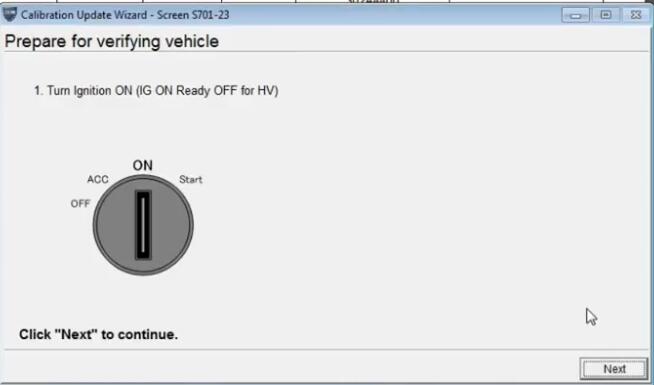 Now it will read current calibration information from vehicle again
Reprogramming successfully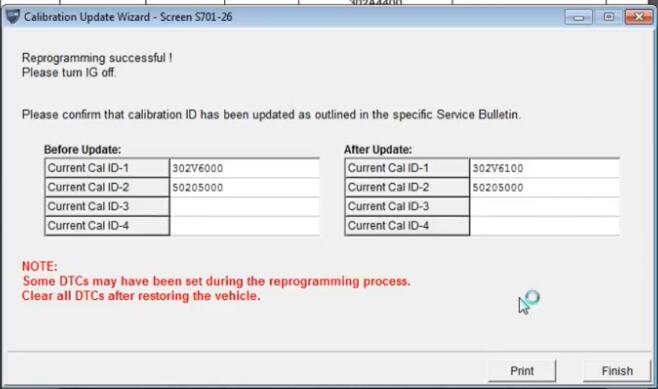 You can go back to Techstream to perform "Health Check" again to check ECM/PCM status.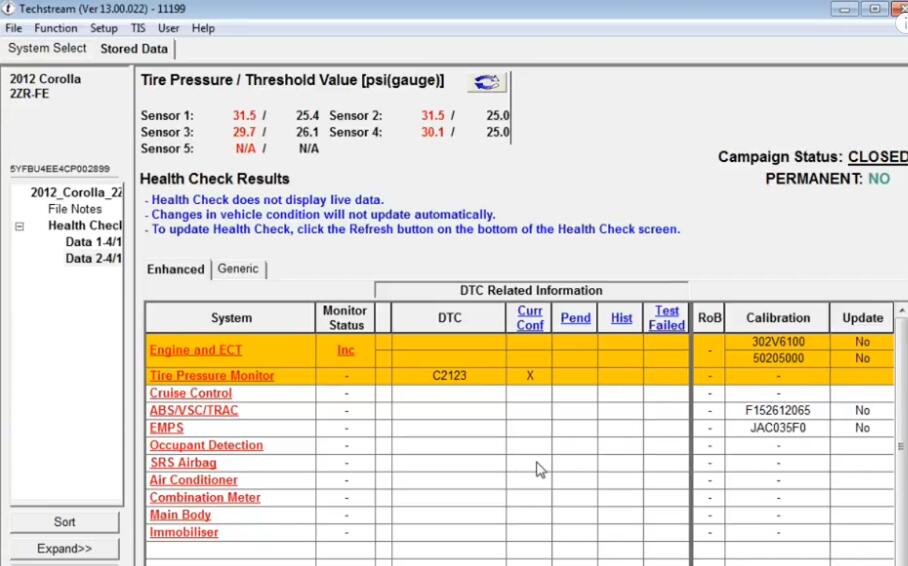 (Visited 485 times, 1 visits today)