This article show a guide on how to use SMOK and Tango to program keys for BMW MINI Cooper EWS4.
Apply for:
BMW X3 2007,300's 2006,Xs 2006-2007,Z4 2007-2008.
The target module is usually located on the driver's side "A" pillar,6 to 10 inches straight up.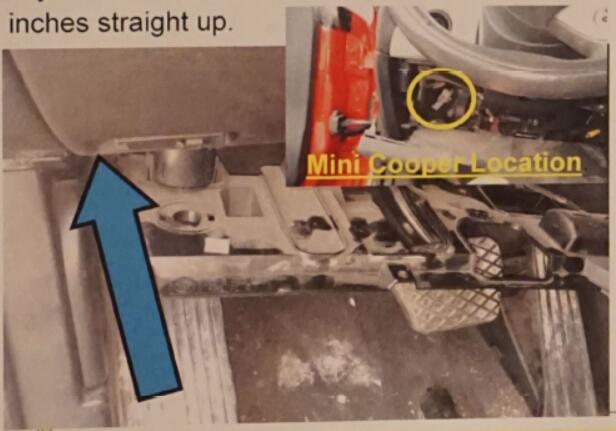 Still in place,we can already tell it's EWS4 because of the white label with black wirting.EWS3 has green text.One net(8 or 10 mm) secures the EWS4 in.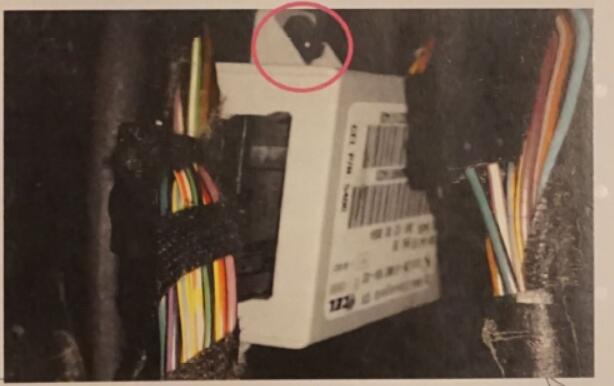 Here is the module on the bech.Same socket,same off white plastic box but black text reads EWS4.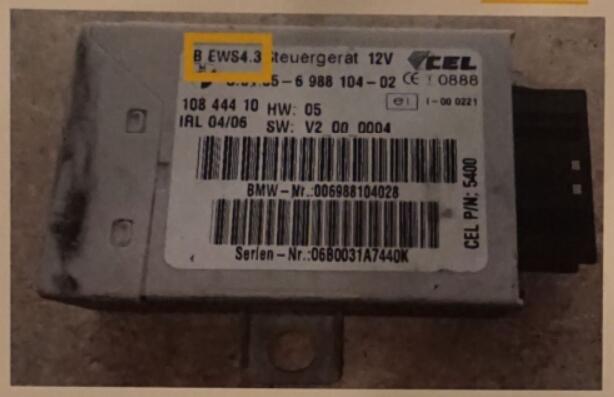 Freed from the box,here is the board.It is Motorola Mask 2L86D QFP 80 Leg.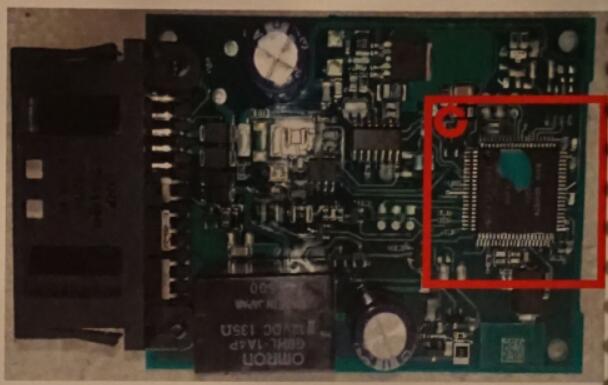 If you open the SMOK Help Files,search EWS4,this solder point image should be found.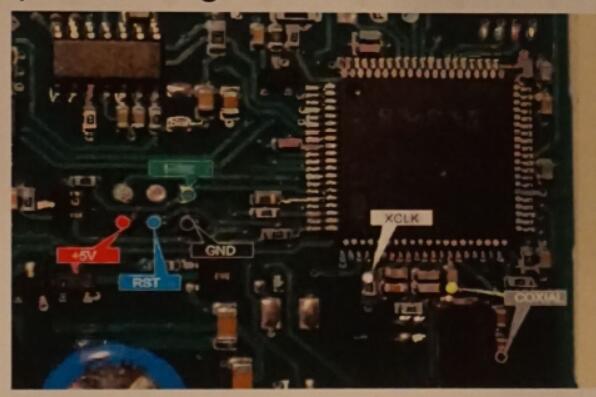 Identify,clean,and I usually presolder a bit of solder to each point.Then solder the colored lines to the points. 7 total.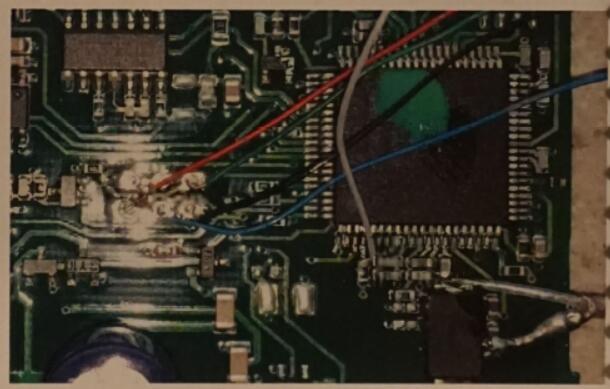 Start the SMOK,then Click the "Chip" Button.MCUàMotorlaàHC12àSecuredàEepromàMC9S12EE.
Theeasiest way to determine secure vs unsecured is the number of wire you solder.4 wires is un and 6 ormore wires will be secured.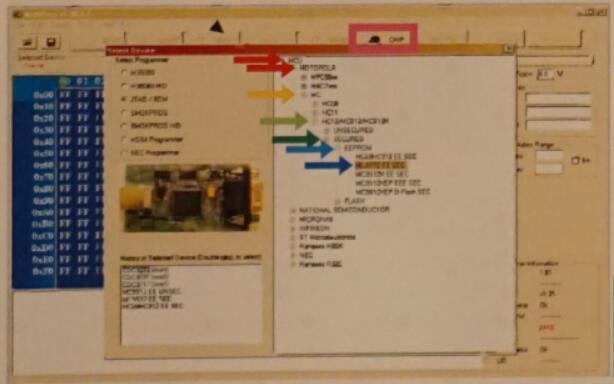 This is an example of the unverified BIN.Before saving the file make sure to click the verify button.All SMOK status reports are displayed in the Dialog Box in the bottom left.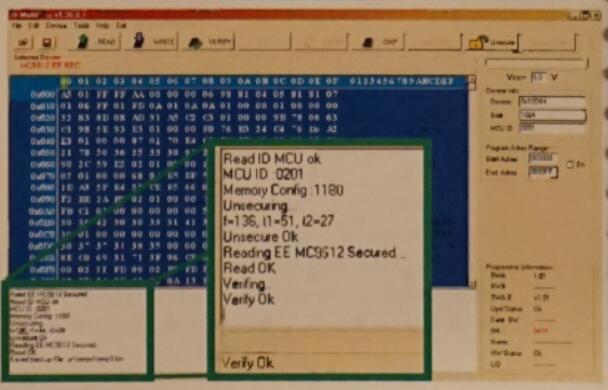 File in the top left,then save.As always use a name that you can locate in the future.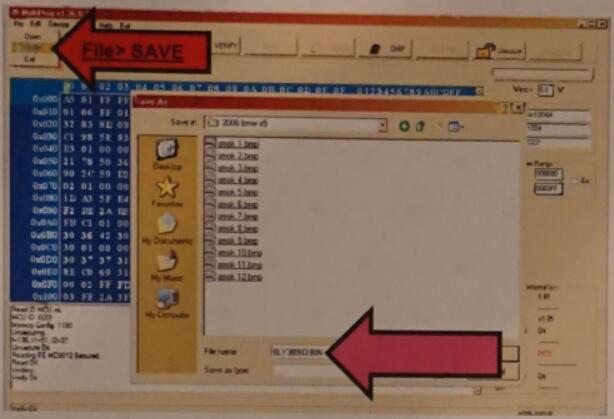 Now we need to open the file in the Tango.Region EuropeàBMWàEWS4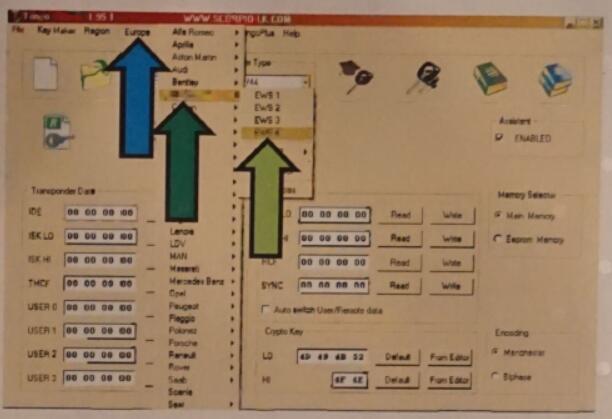 Click the Blue File open button,then the ORG5 save file.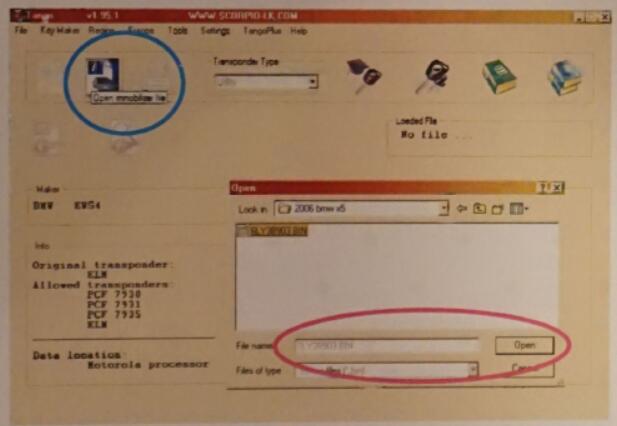 Make sure an allowed transponder is in Tango.Select the key slot you would like to use.And click the write button.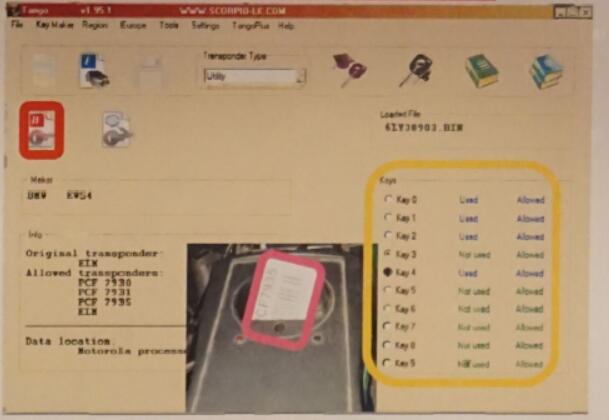 Watch the money go into your bank account,and the return the part and test the key.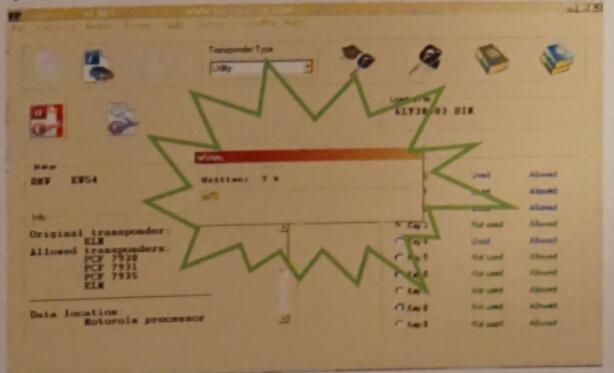 This system doestn't require that the device be rewritten.What happen is the Tango isolates the info in the BIN that must be placed on the transponder for the vehicle to recognize and accept the transponder the first time it is turned in the ignition.This when it will lock and then start to roll in sync with the vehicle memory.This explains why we only have to extract the  BIN once but also cannot clone the transponders.With that save Bin you will never have to extract the file again and can also produce more transponder.This also gives us the ability to over ride positions in the BIN with new transponders,an option the dealer cannot offer.
(Visited 137 times, 1 visits today)