This article show you procedures on DAS Xentry perform Central Gateway offline coding for Mercedes Benz E211.And i wrote Benz module coding projects here:Benz coding,check it to get more tests.
Preparations:
Benz DTS Monaco Software Free Download
How to Install Mercedes Benz DTS Monaco Software
Central Gateway Offline Coding by DAS Xentry:
Run Benz DAS Xentry diagnosis software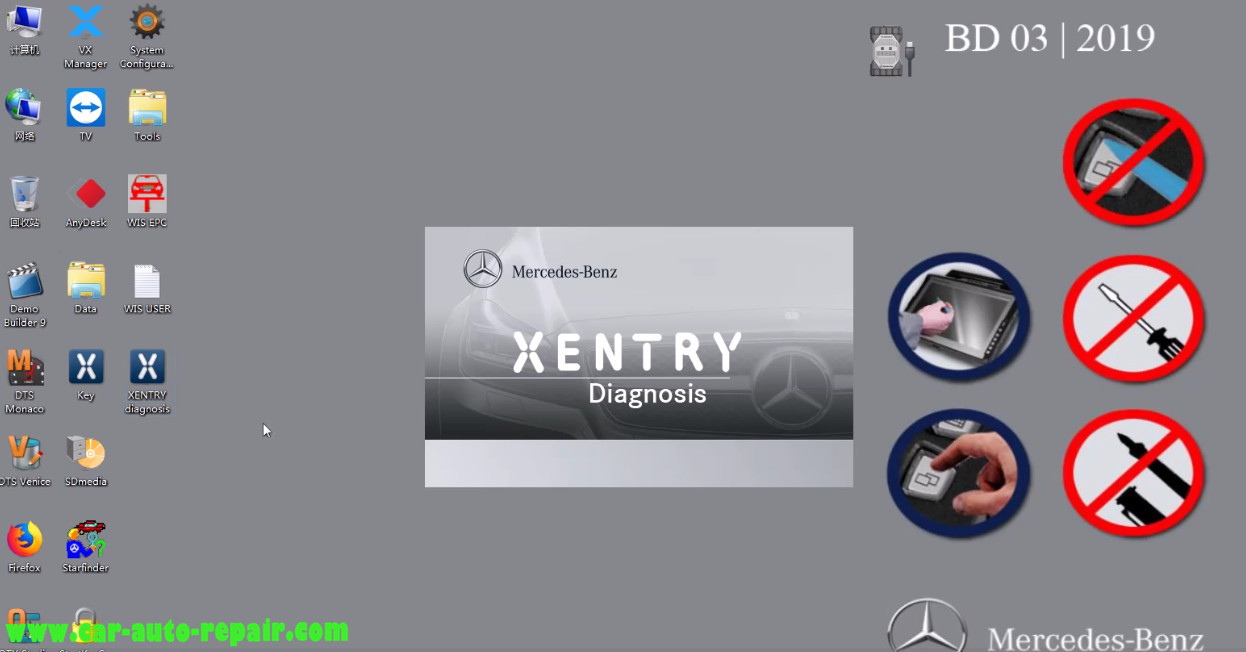 After vehicle identification and data reading,select "Quick Test",then click "F3"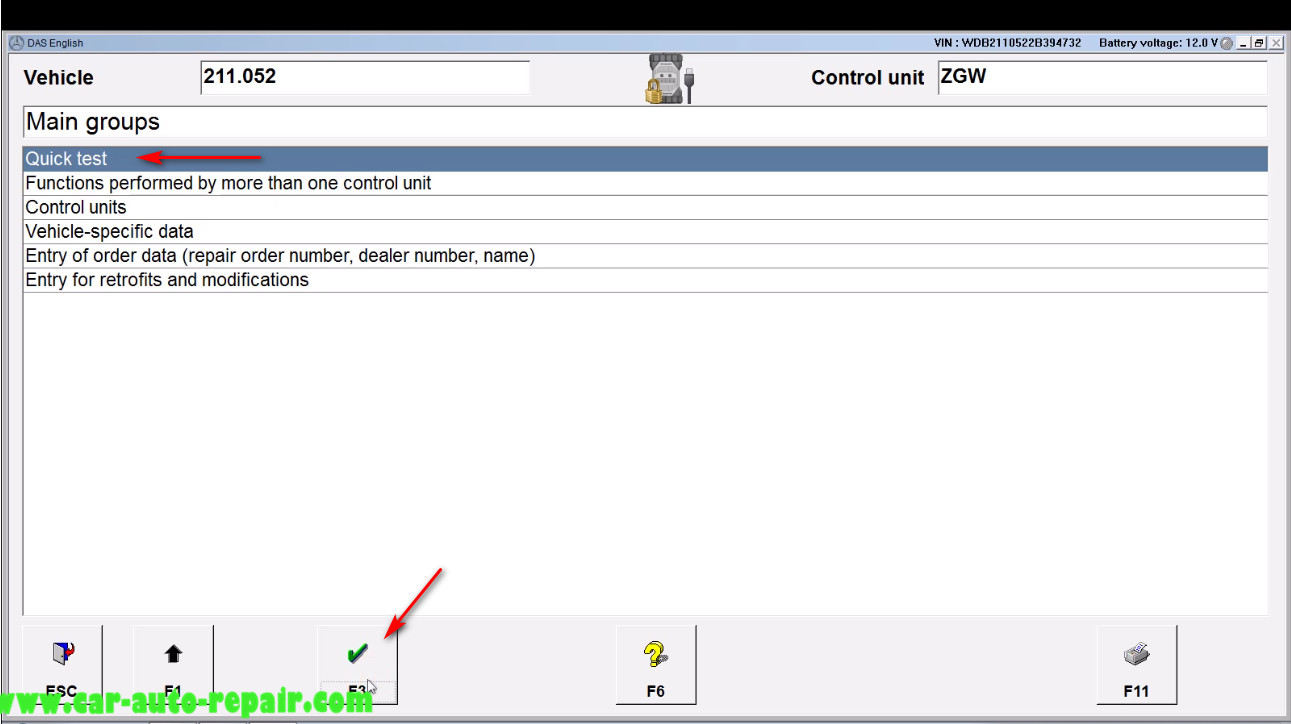 Wait for all modules data determined…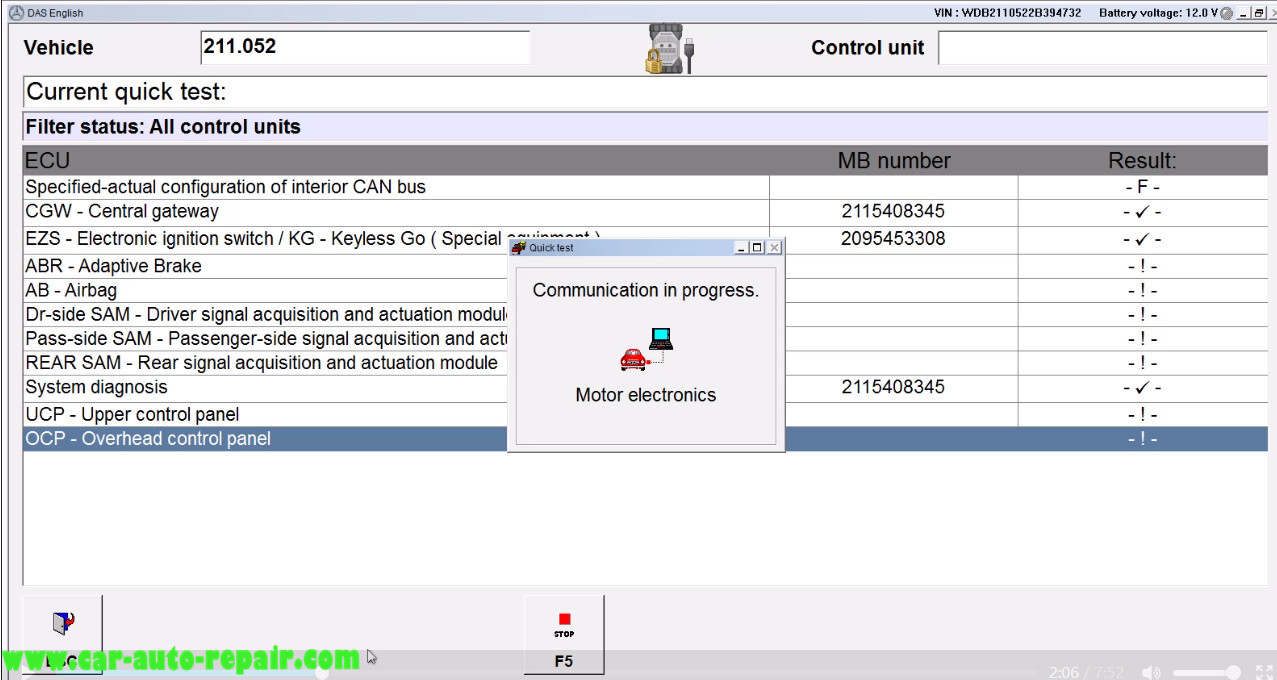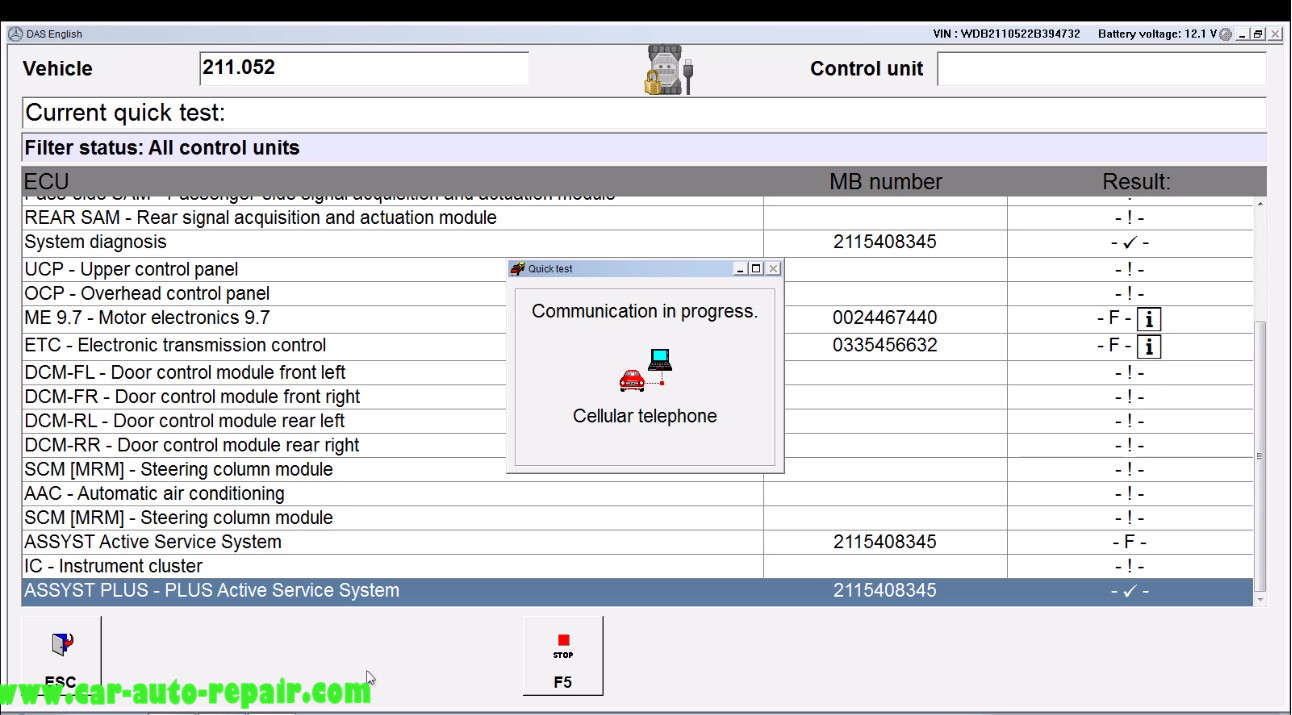 Note:It was not possible to automatically read all the values and they must therefore be entered manually.
After all control units quick test finish,select "CGW-Central gateway"and click "F3" button to continue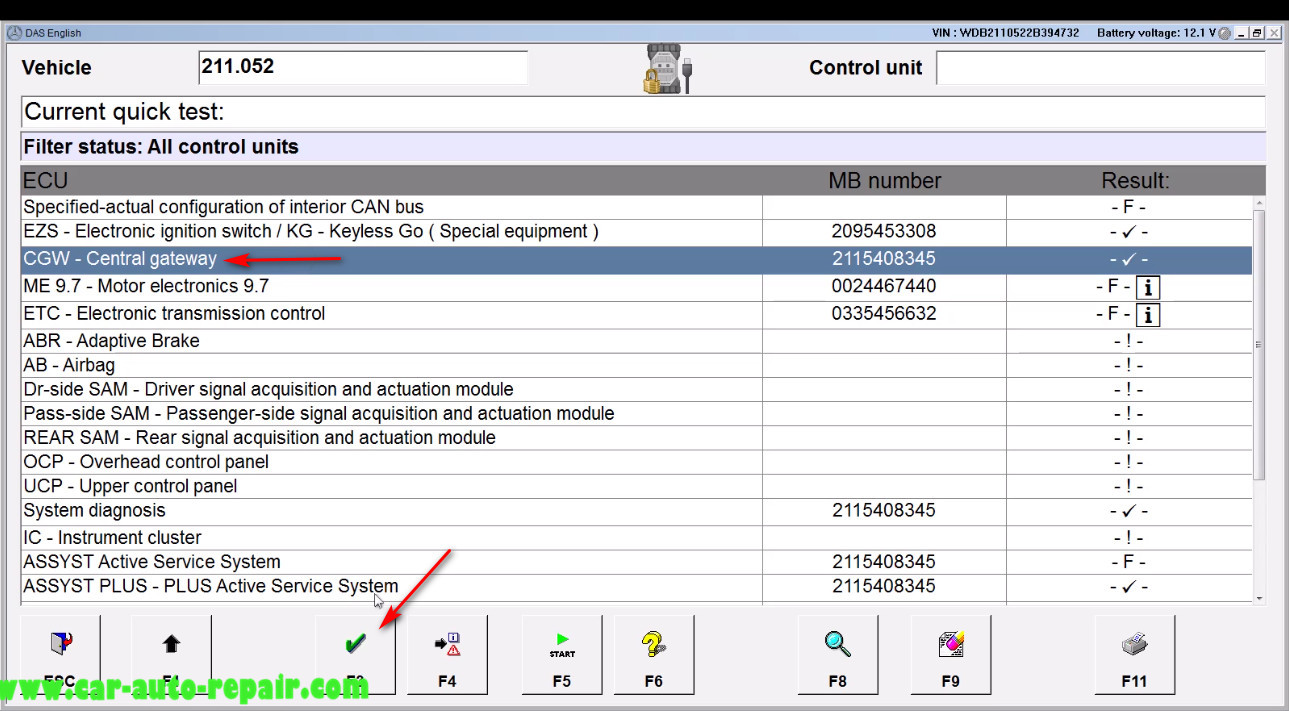 Select "Control unit adaptations",then click "F3" button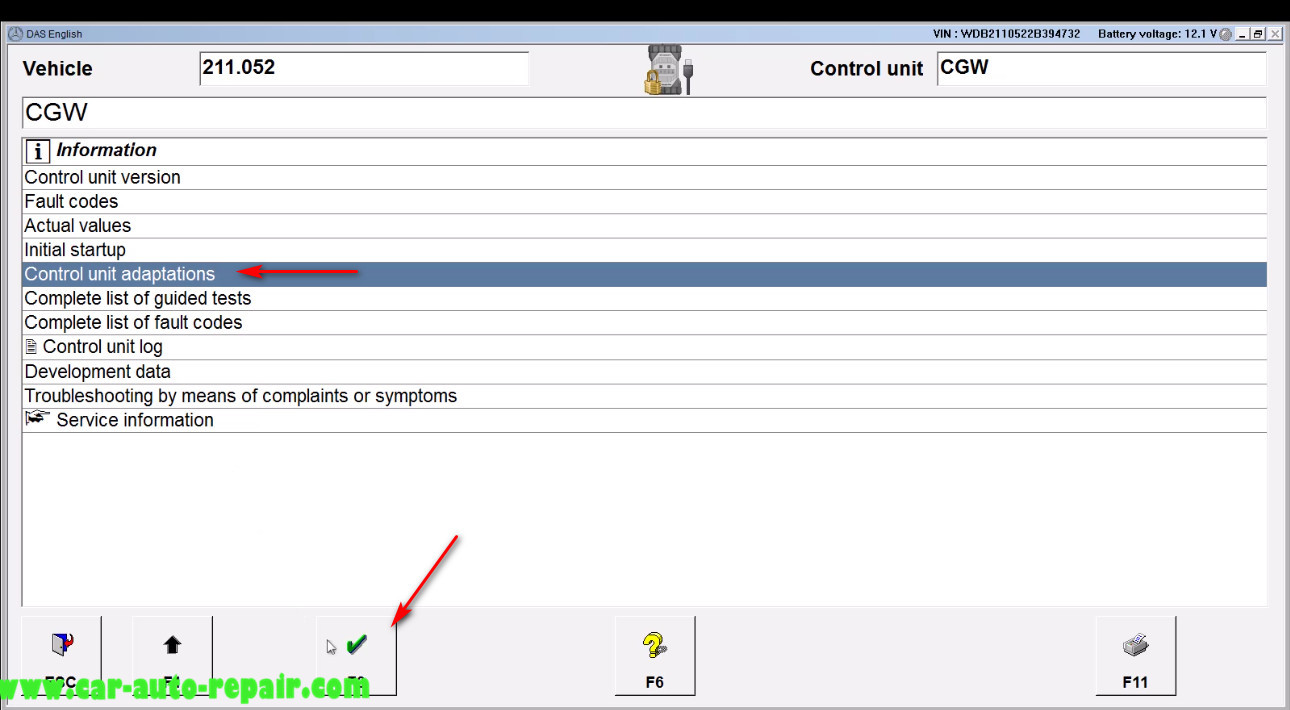 Select "Control module programming",F3 to continue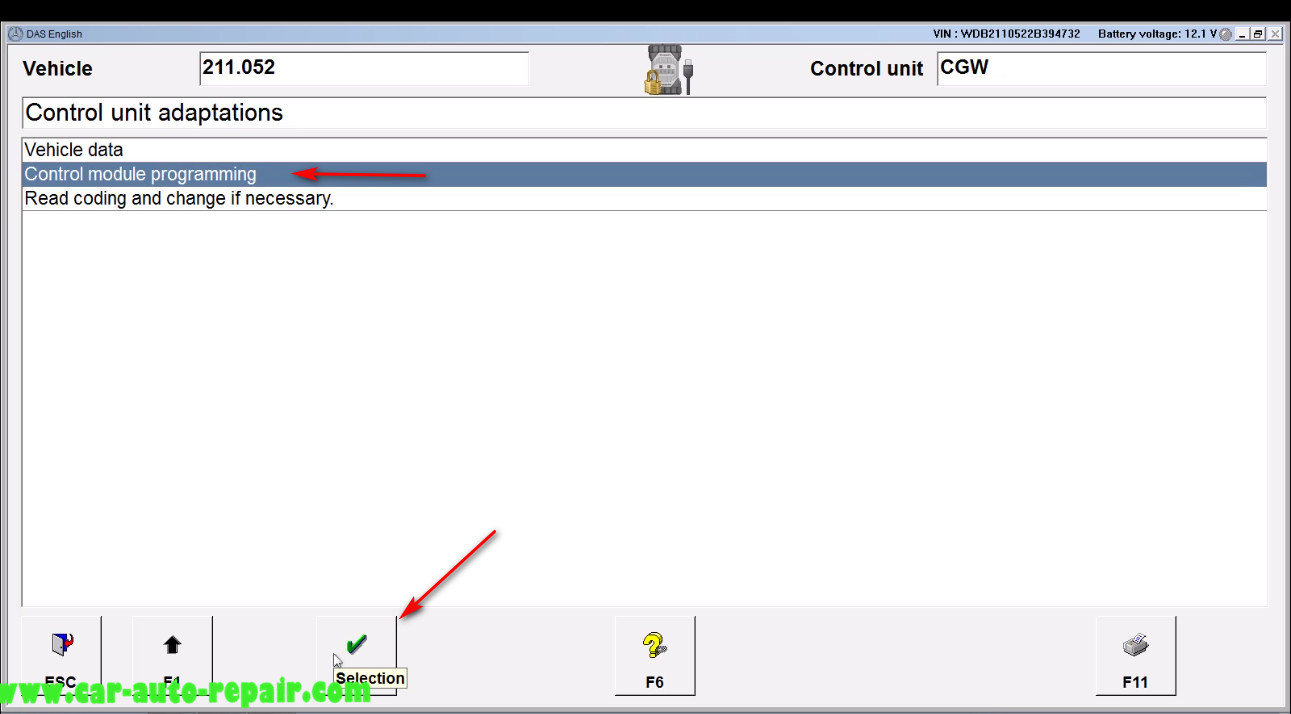 In the following procedure,the data of the following modules is programmed in full:
-Central gateway
-System diagnosis
-ASSYST
-ASSYST PLUS
Note:Sufficient voltage must be available throughout the procedure.
Click "F2"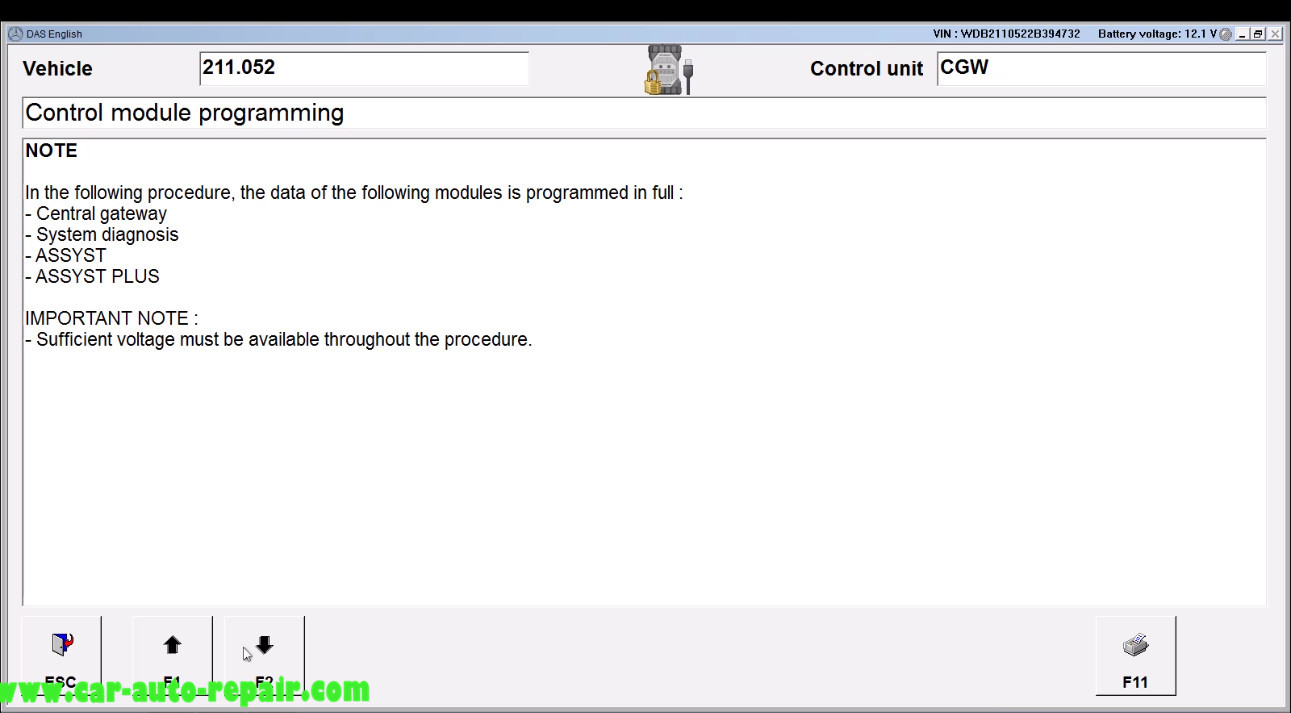 Select "Offline (diagnostic unit not networked)",click "F3" to continue
The measures to be performed on the vehicle can be supported using the online network connection to the central system or offline.
The "online" process is always recommended.
This ensures that the diagnostic system operates with the current data.
If a network connection is not available,the "offline" process can be used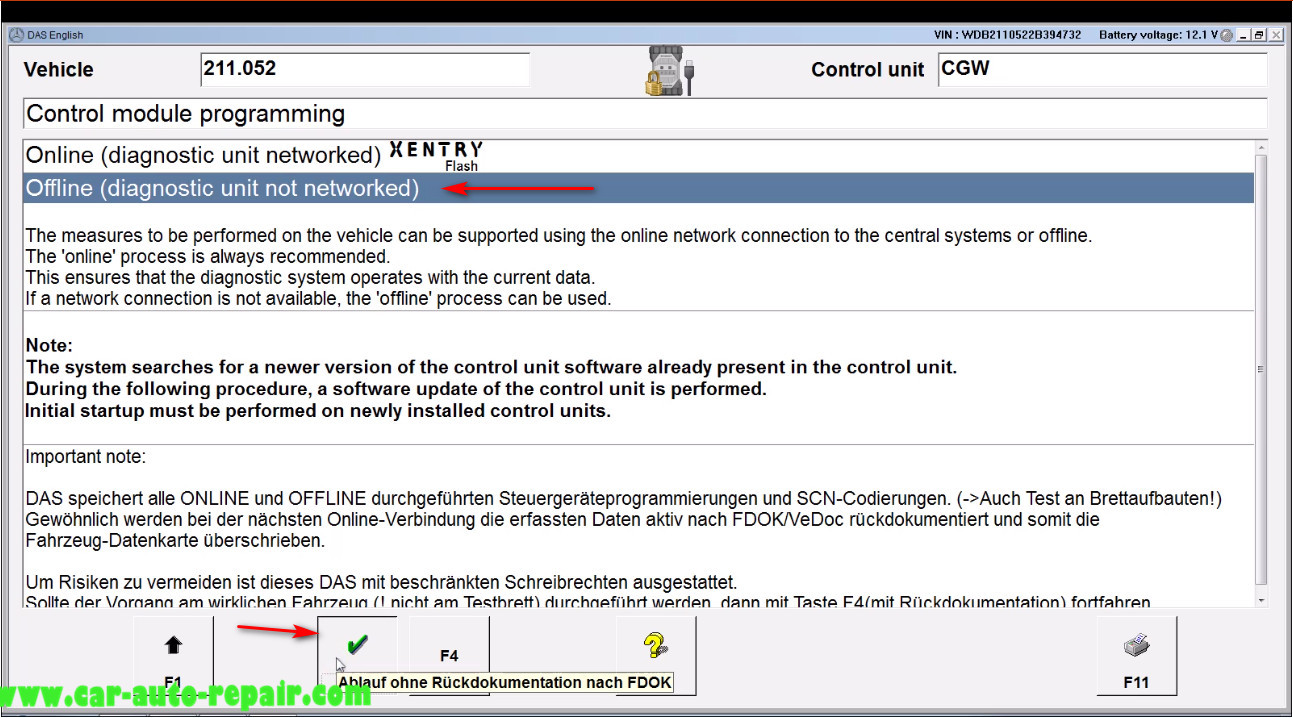 Data record selection Control module programming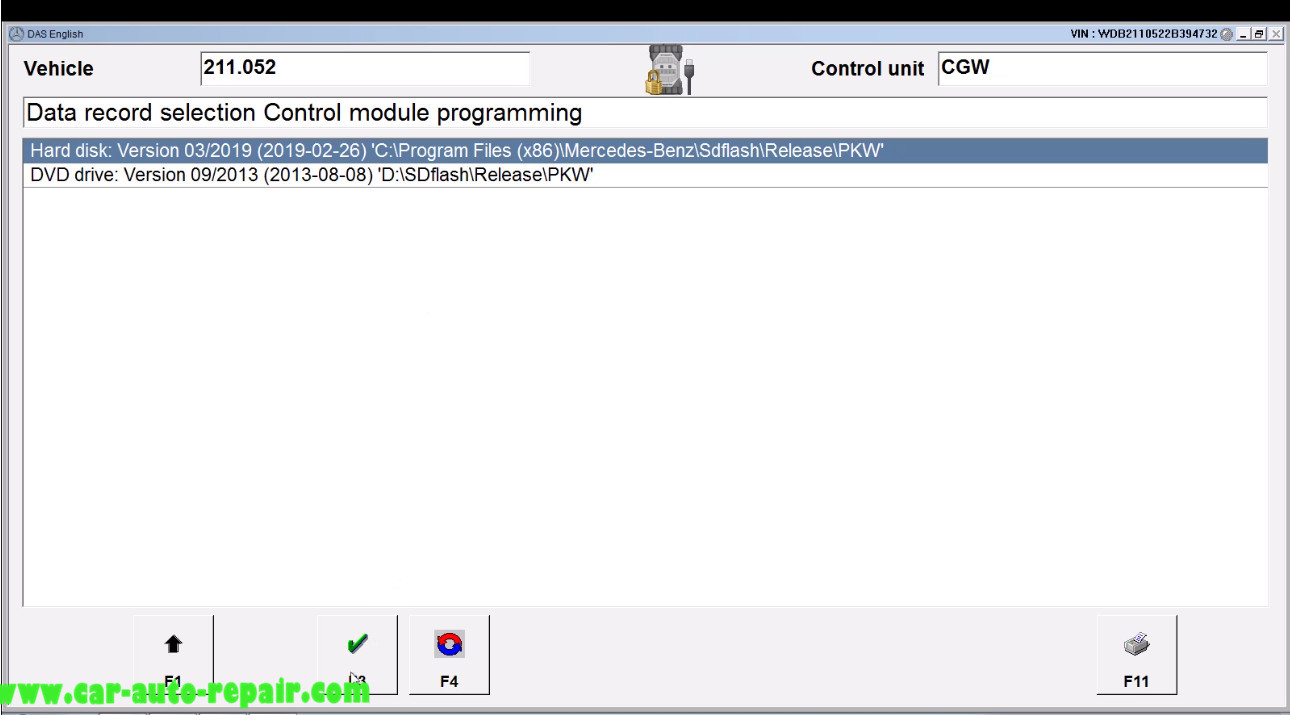 New control unit software versions are available for the following control units:
Control unit Central gateway Estimated programming duration:2 Minutes
Perform control unit programming?
Click "Yes" to continue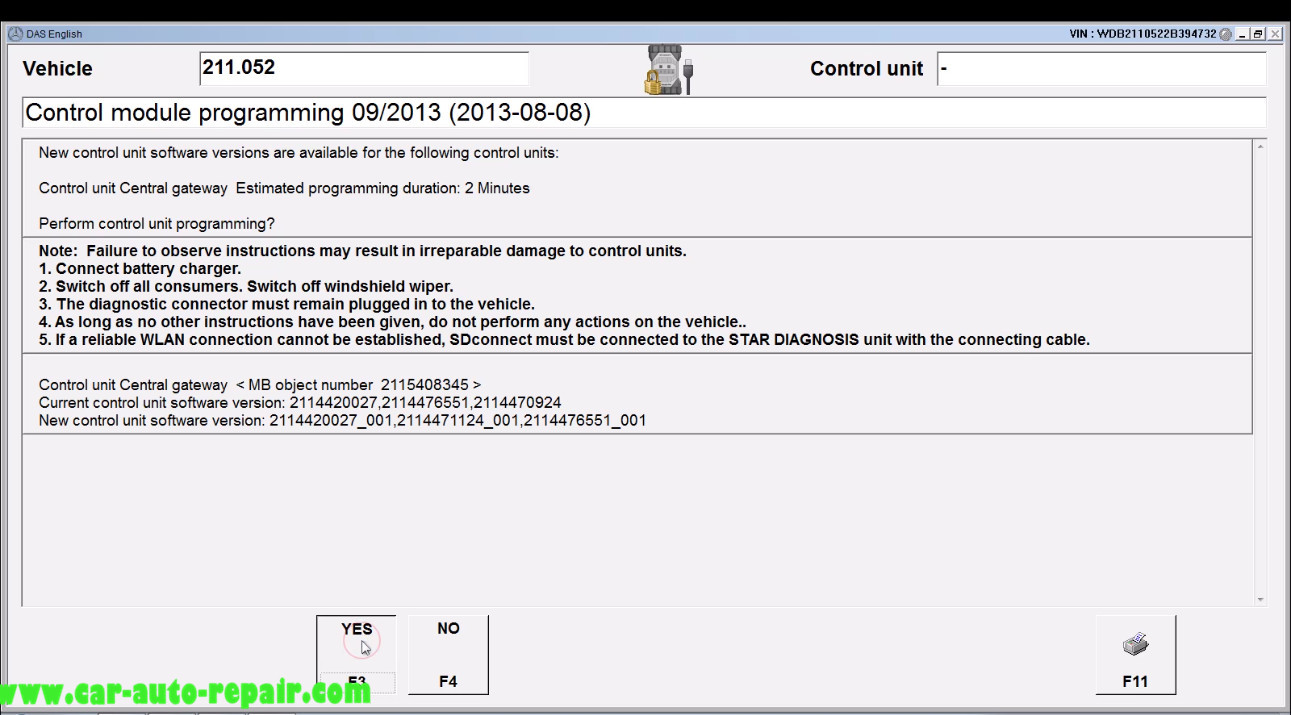 Enter the reason for control unit programming:up
Click "F2" to continue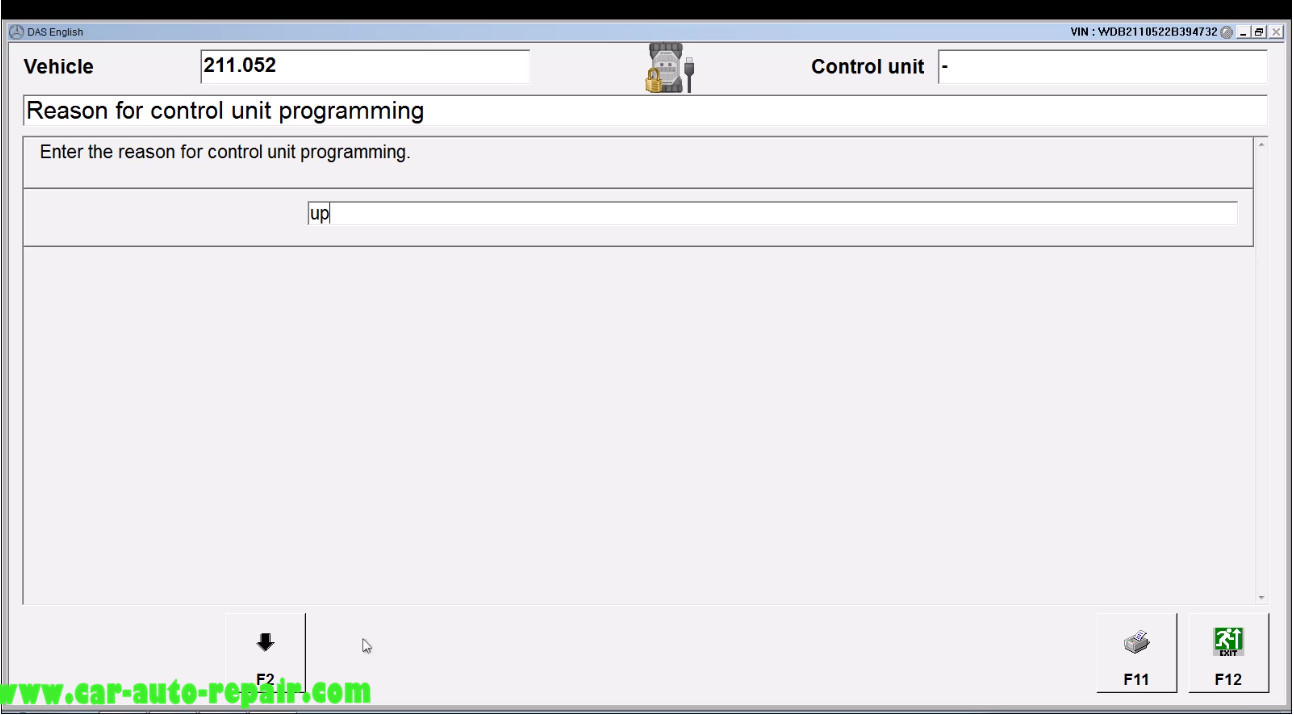 The coding is being read,please wait…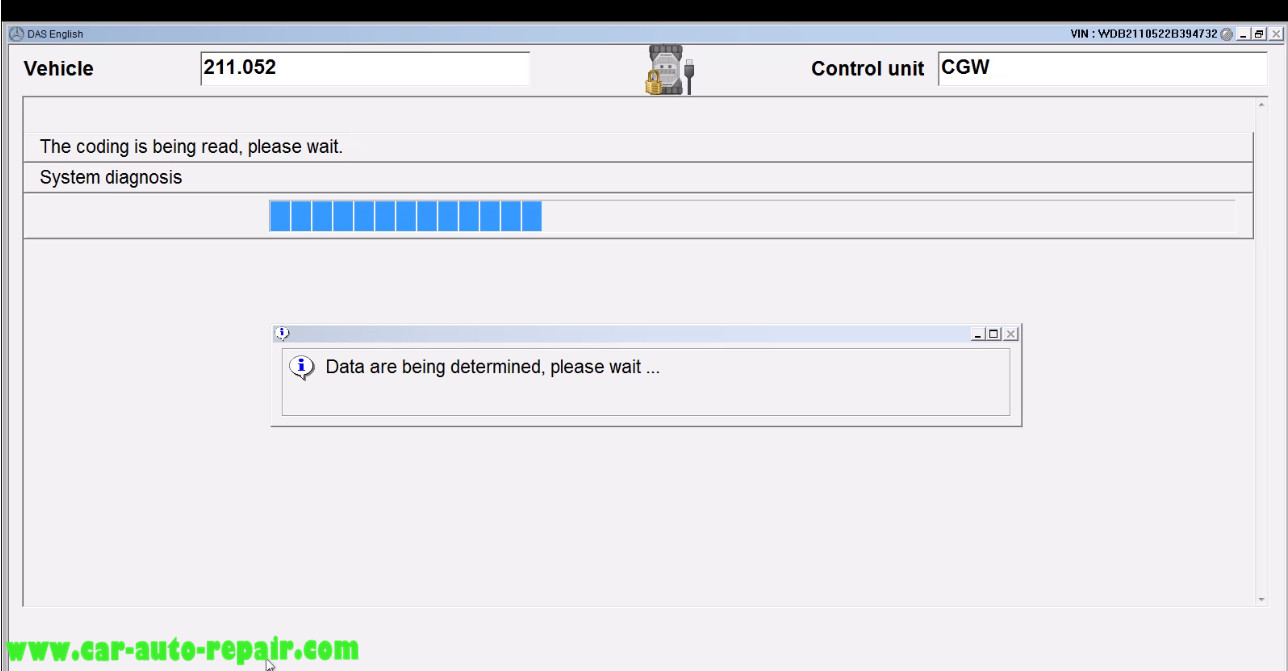 It will reset control unit to original delivery status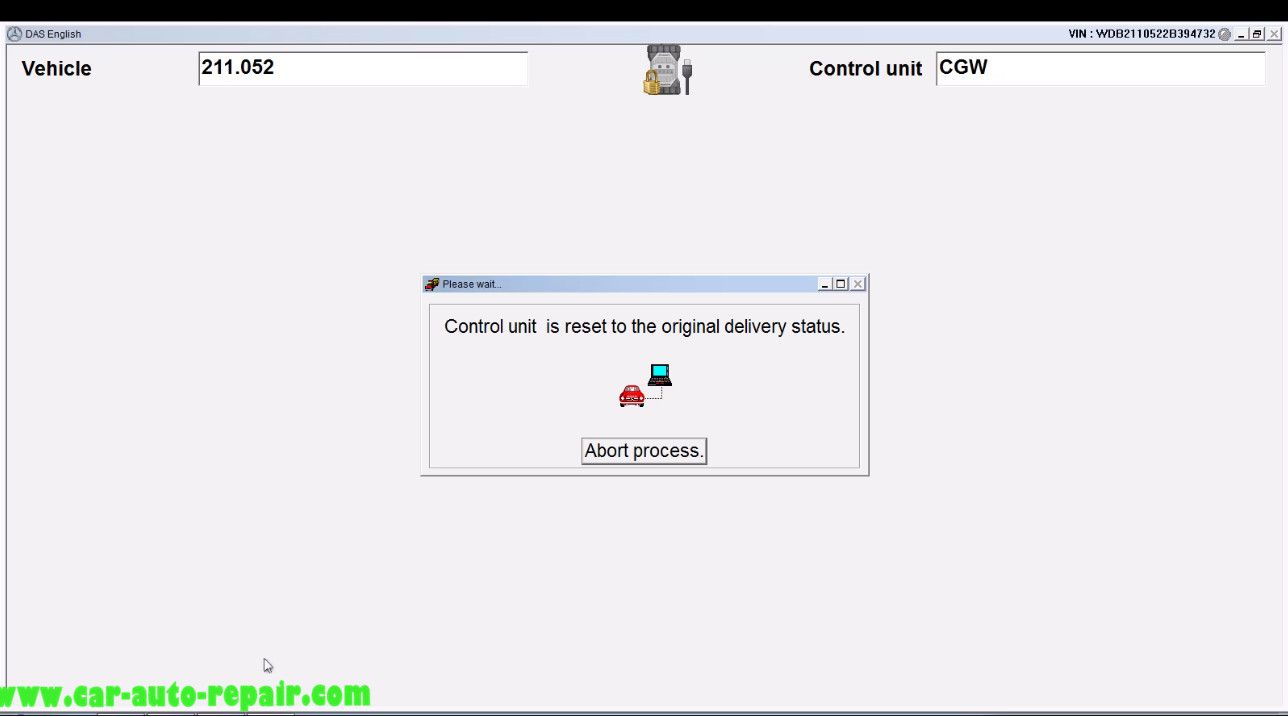 Rest of control module is performed.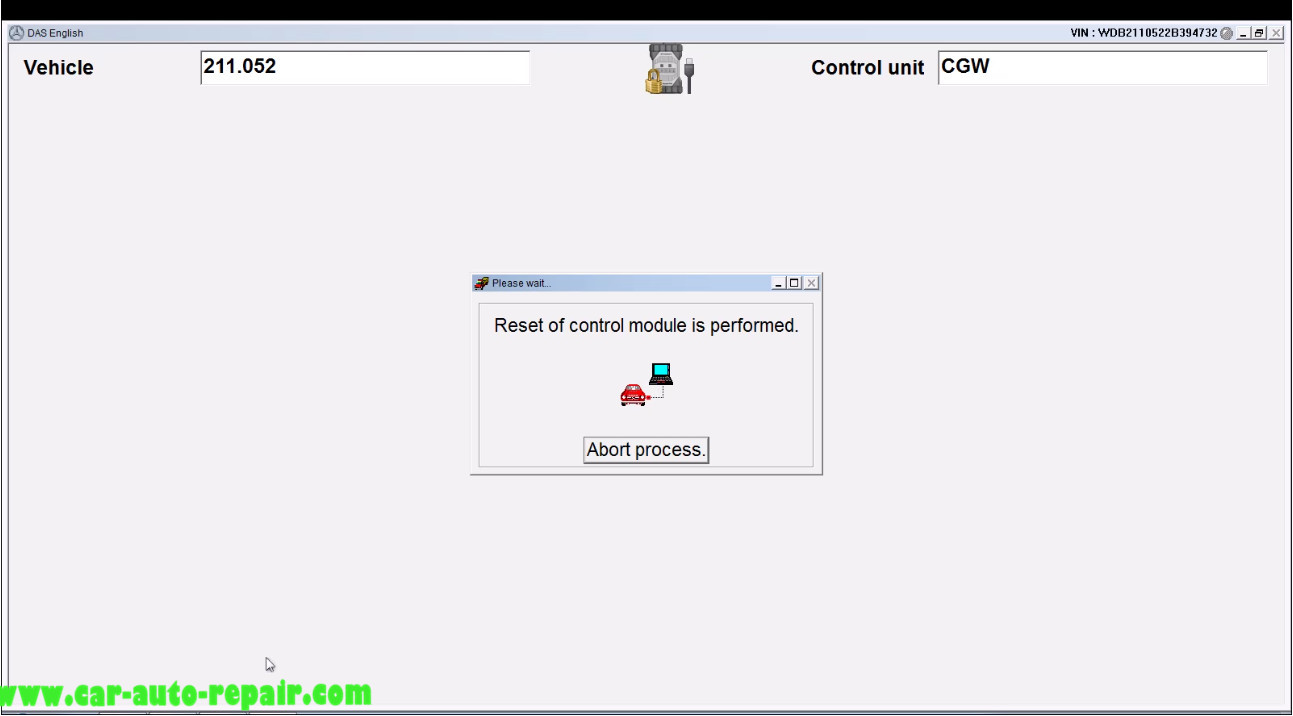 Control unit Central gateway programming progress,it will take about 2 minutes
Check the notes: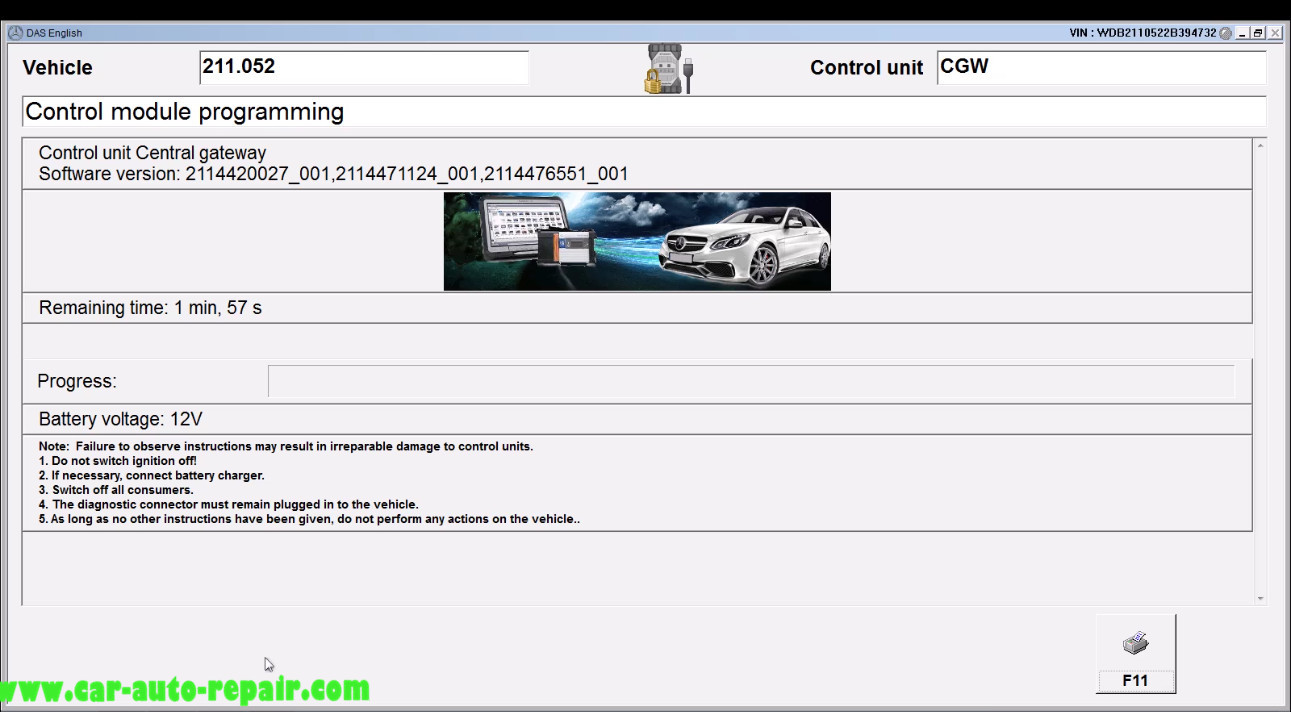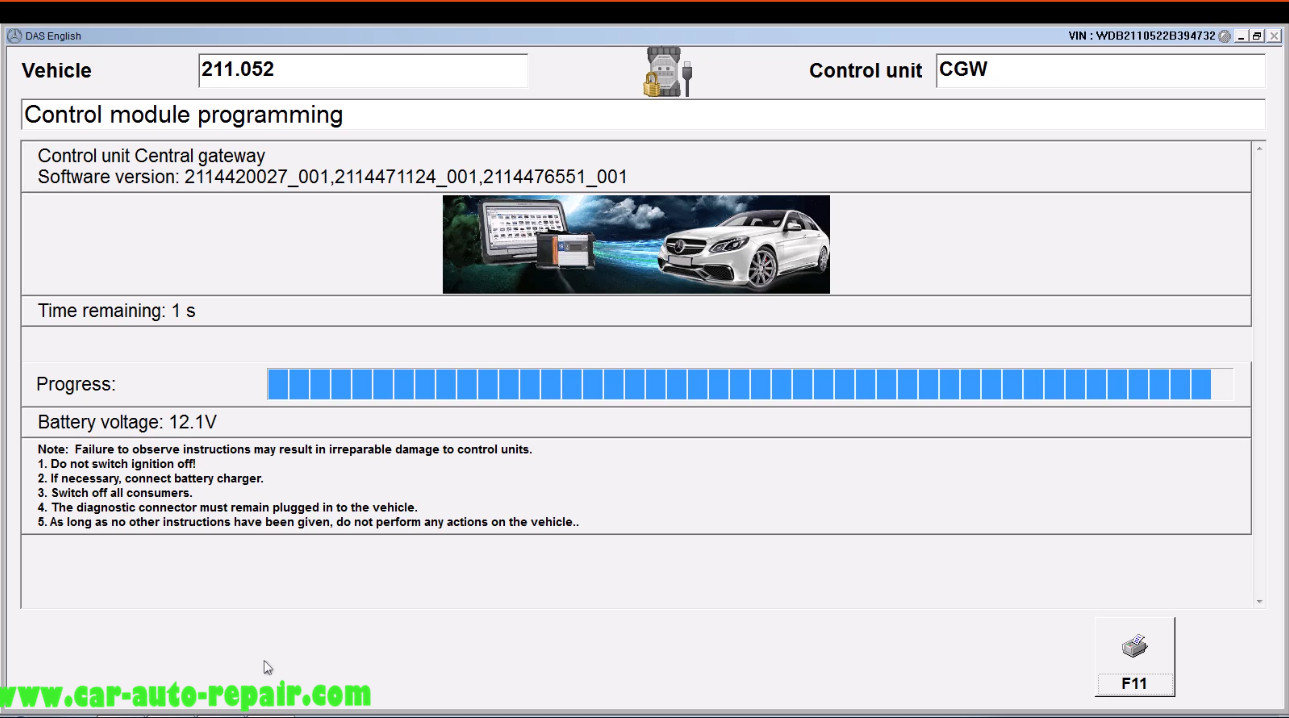 The coding is being carried out,please wait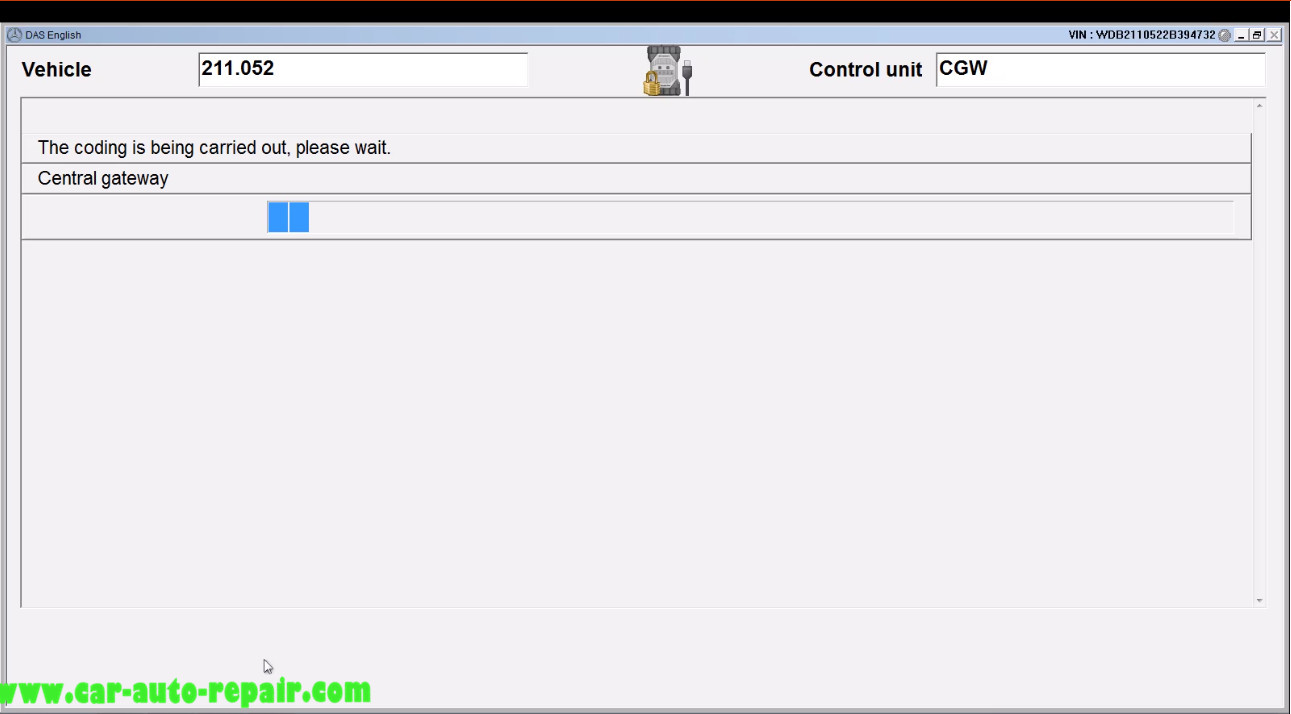 Erase fault memory,please switch on ignition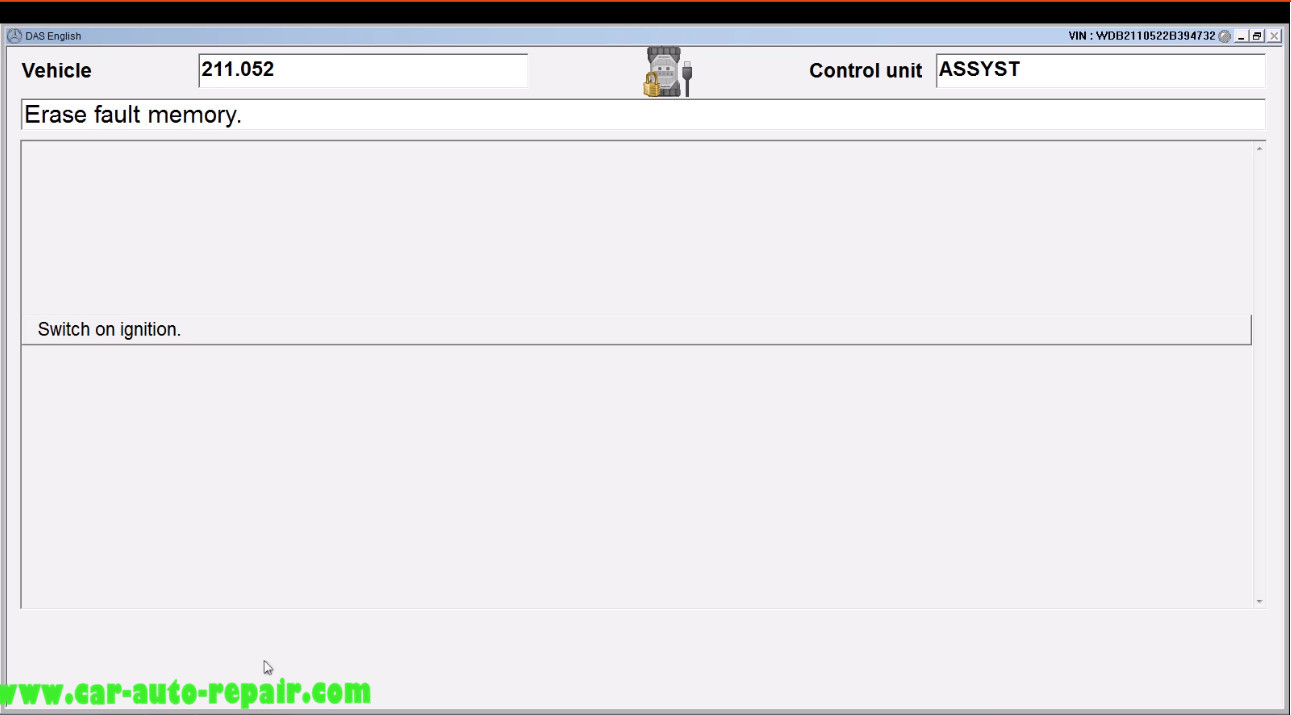 Central Gateway programming was completed successfully
All input fields must be filled out,then click "F2" to continue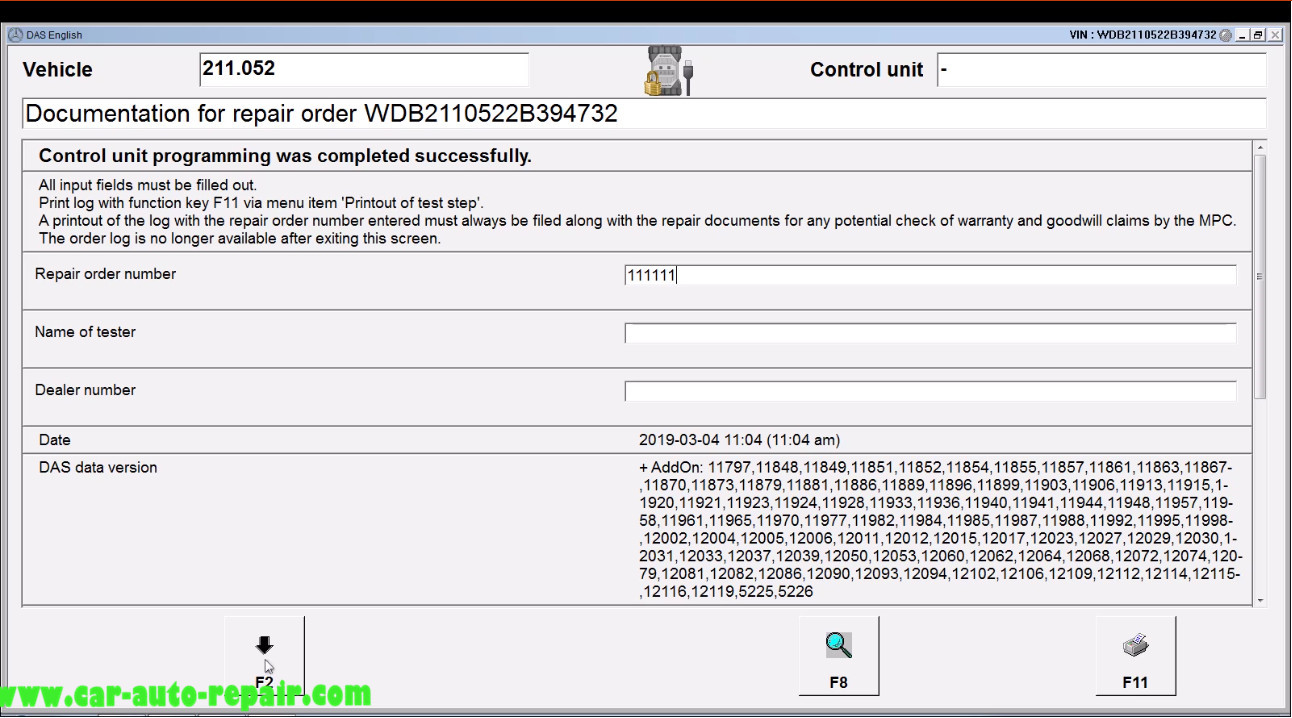 Done!
(Visited 112 times, 1 visits today)