Copy data (coding parameters, history data, etc. that were written to the ECU) from the ECU to a USB storage device so that it can be uploaded to the FRN.
Related Contents:
Benz Xentry OpenShell.XDOS 2022 Free Download
How to Install Benz Xentry 09.2022 Diagnostic Software
Files for upload are created in the FD (FUSO Diagnostics).
· When copying these files by selecting "Copying to USB storage device", all the files in the FD are copied to the USB storage device. The created files for upload remain in the FD even after copied to the storage device.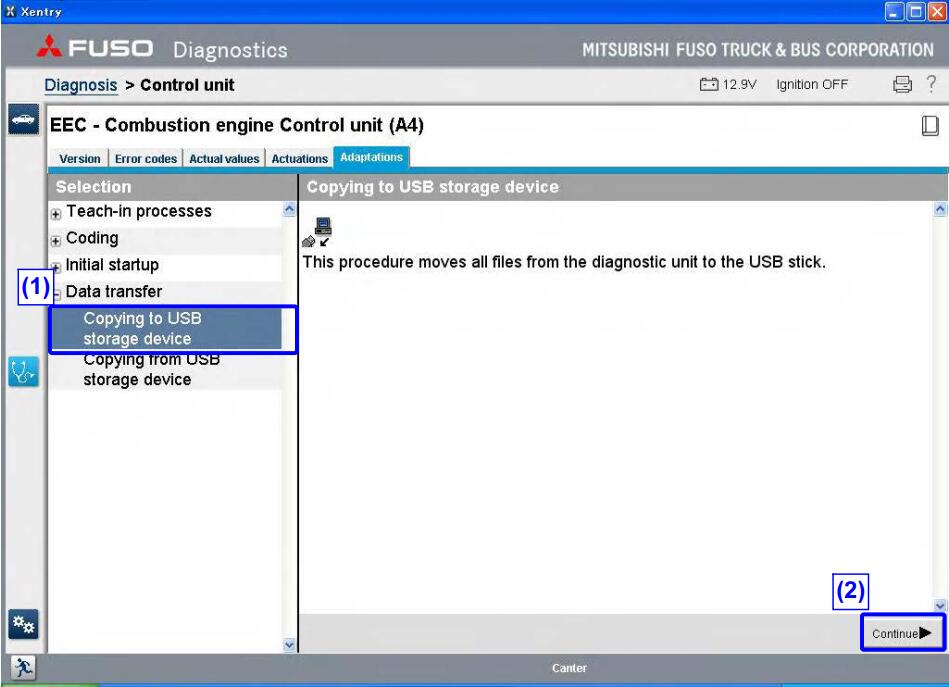 1.Select "Copying to USB storage device".
2.Click "Continue".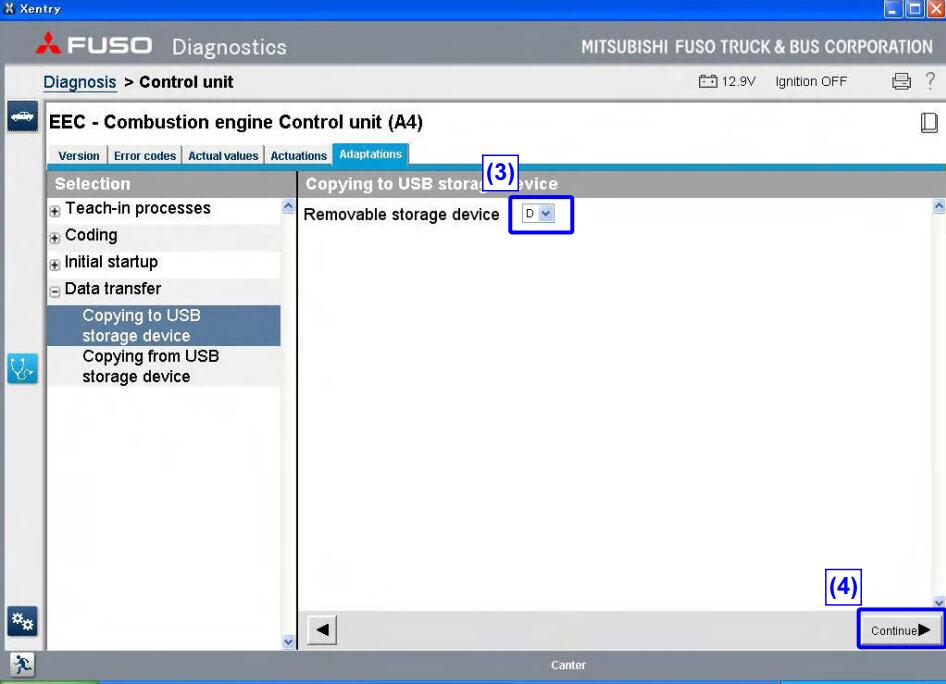 3.Select "Removable storage device".
4.Click "Continue"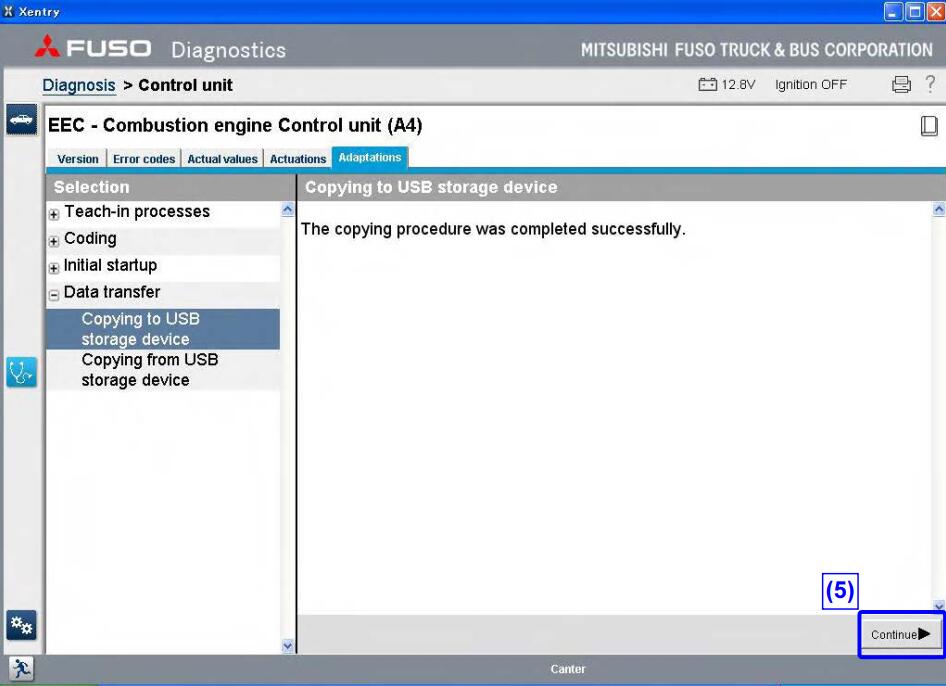 5.Click "Continue" to exit
(Visited 8 times, 1 visits today)