In this instruction,car-auto-repair.com show you guide on how to program engine speed limit when PTO activated for Volvo FM440 truck.For more Volvo repair case,please refer to Volvo Trouble Repair.
Before the "Engine Speed Limit" setting programing,then engine RPM can reach 1650 rpm when we step on the accelerator pedal fully.It will make hydraulic pump and other components damaged easily in the power take off.
Preparations:
2022 Volvo PTT Premium Tech Tool PTT 2.8.150 & 2.6 All Version Free Download
Volvo Vocom 88890300 Diagnostic Adapter
Steps:
Run Tech Tool on desktop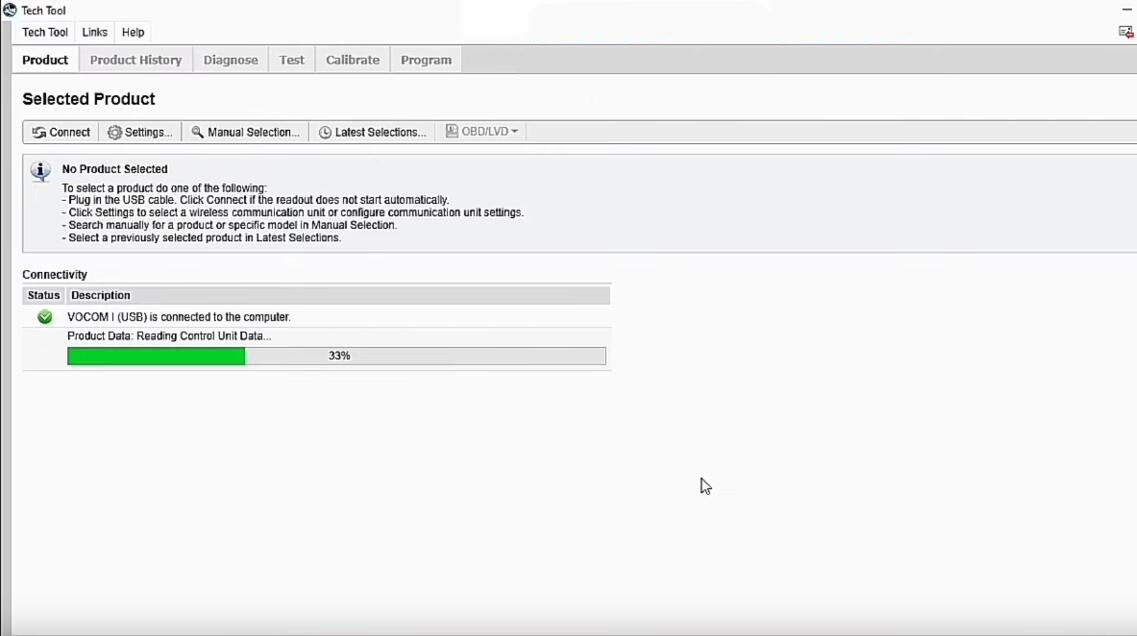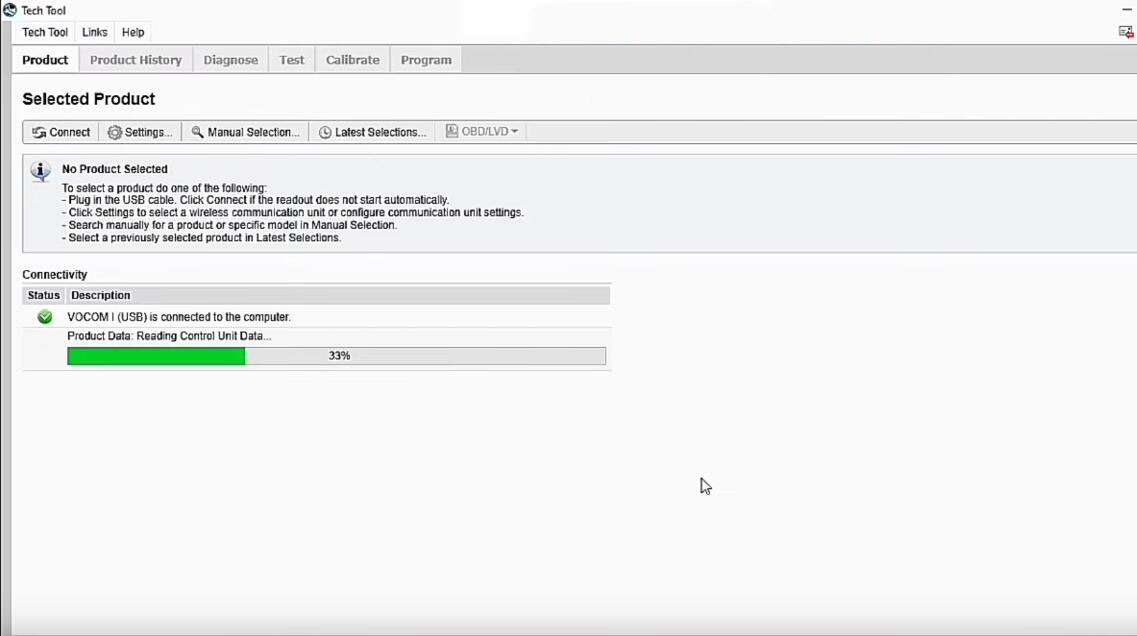 After the vehicle data reading process completed,select "Program" menu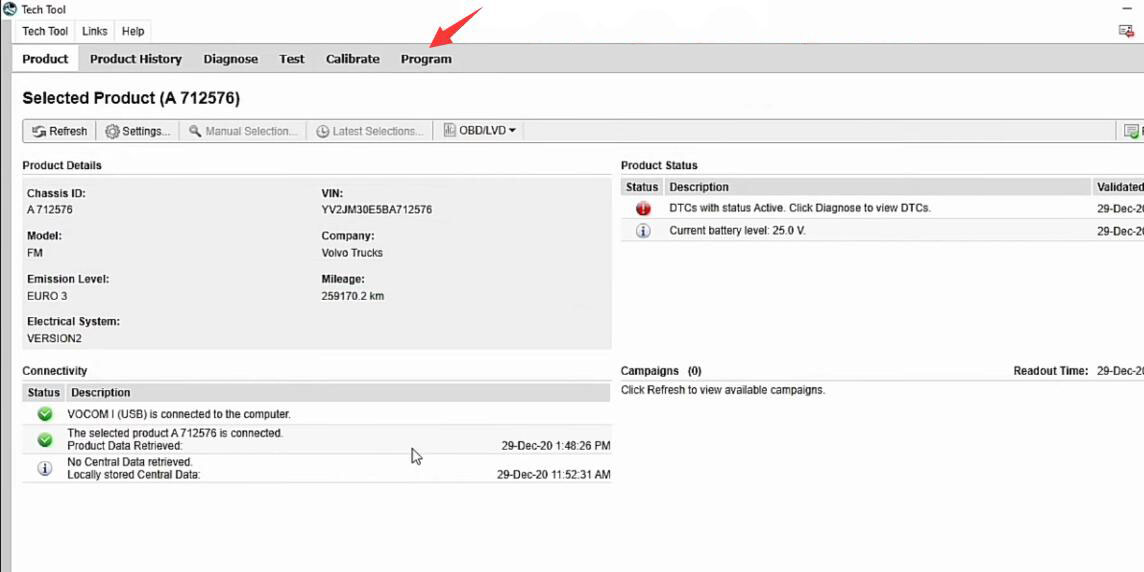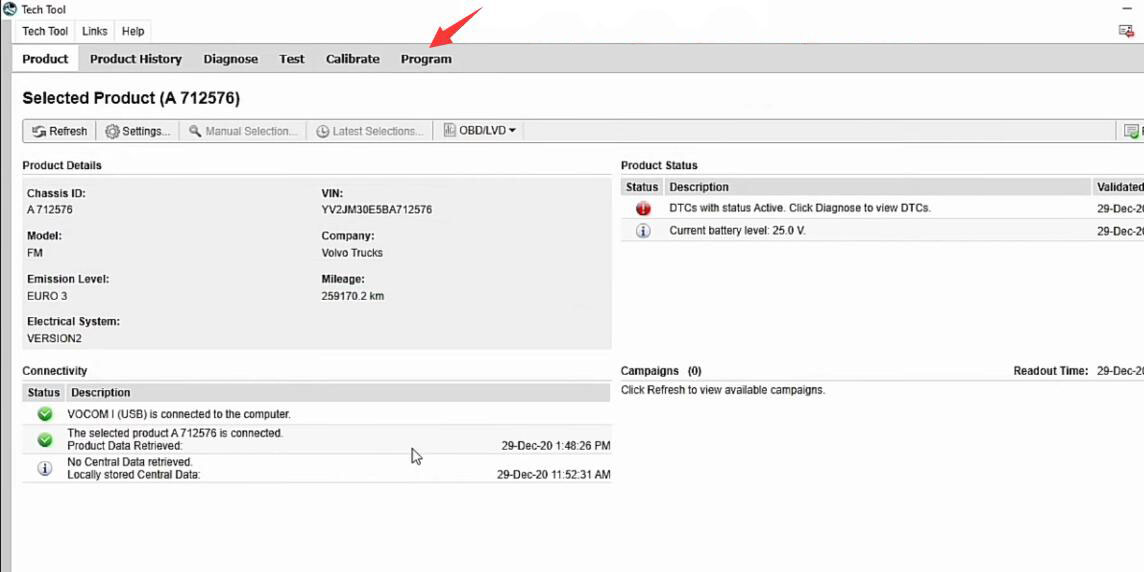 Select "Service and maintenance",then select "Parameter,programming"
Click "Start"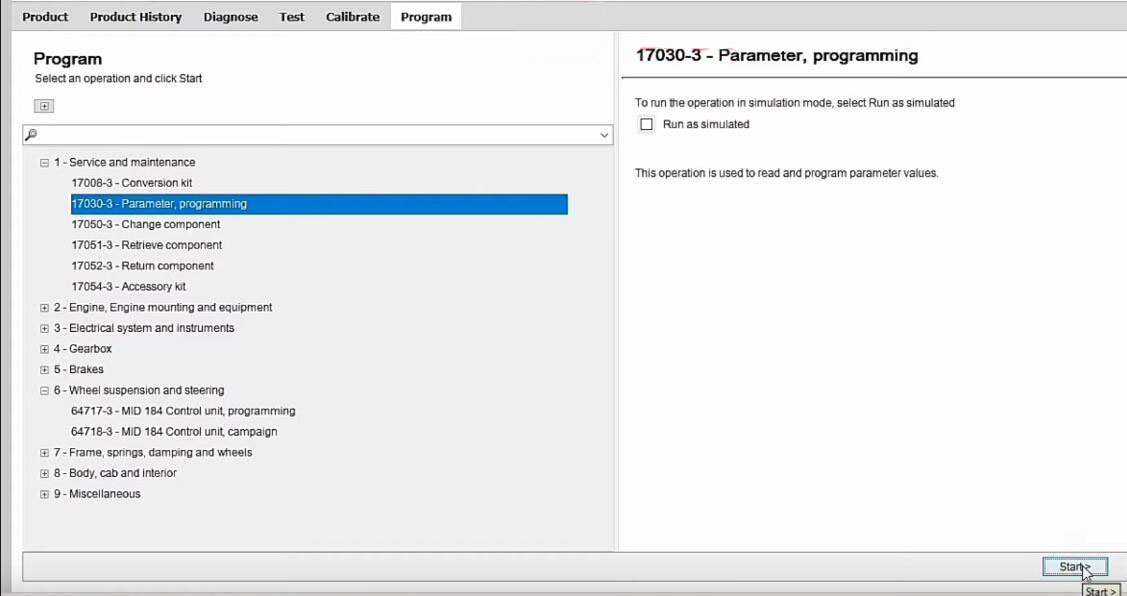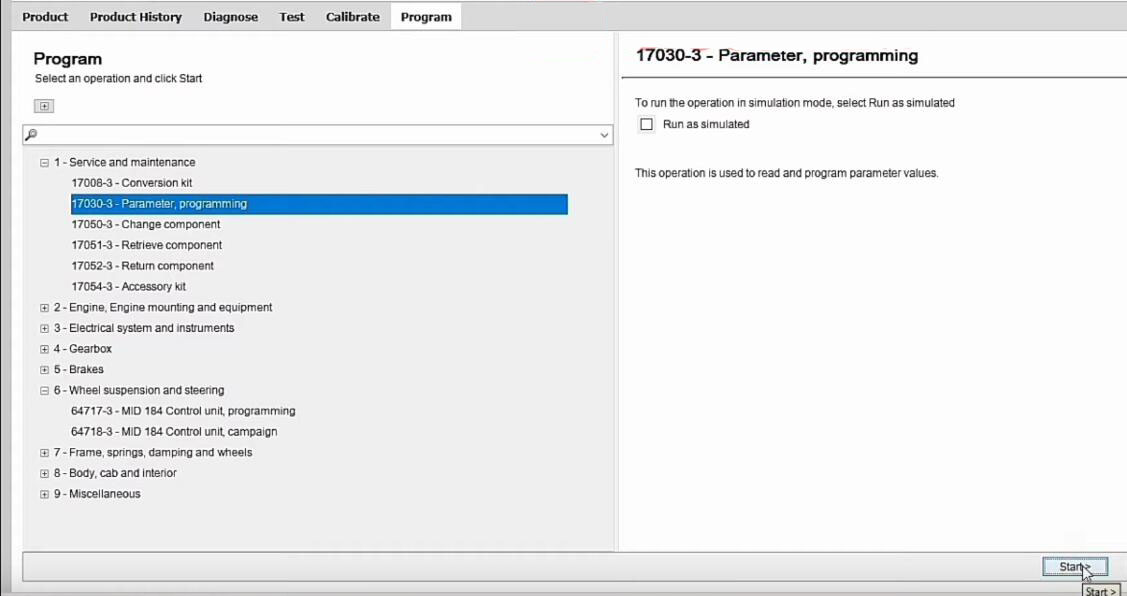 After enter the "Parameters,Programming" menu,then click "Play" button
And make sure both conditions met,and click diag-box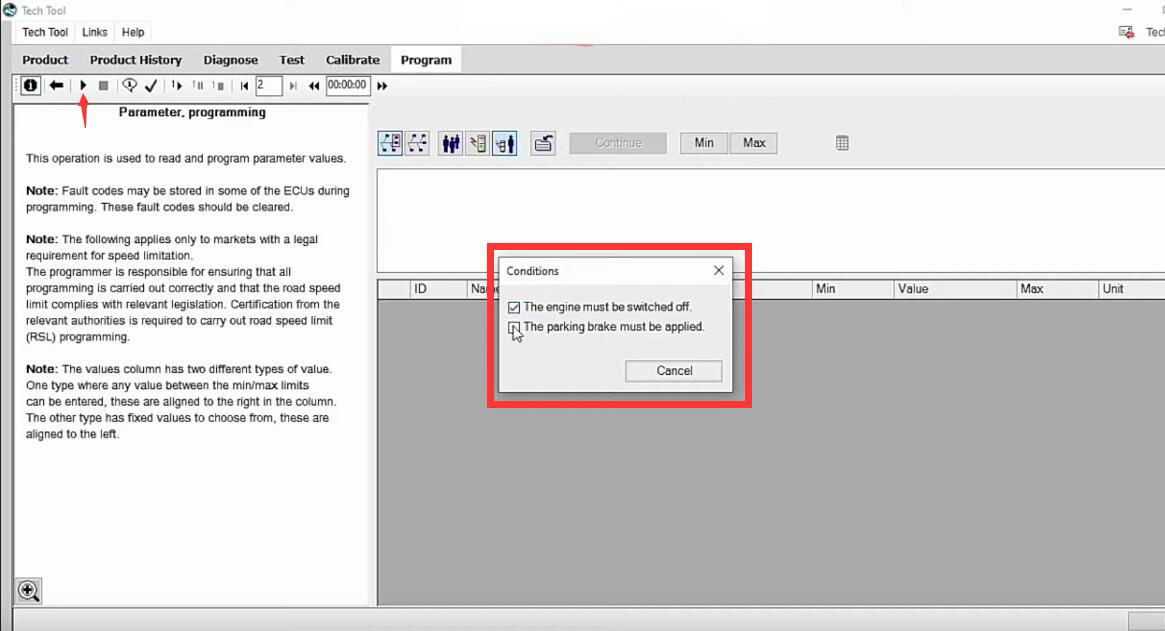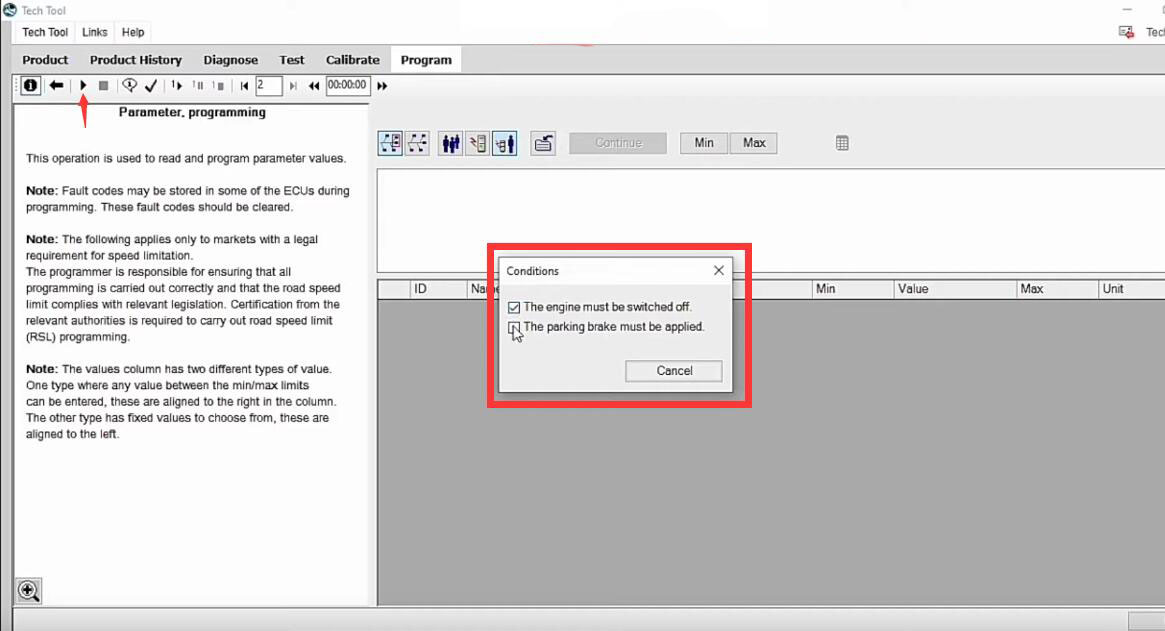 Select "Group View" menu after control units data reading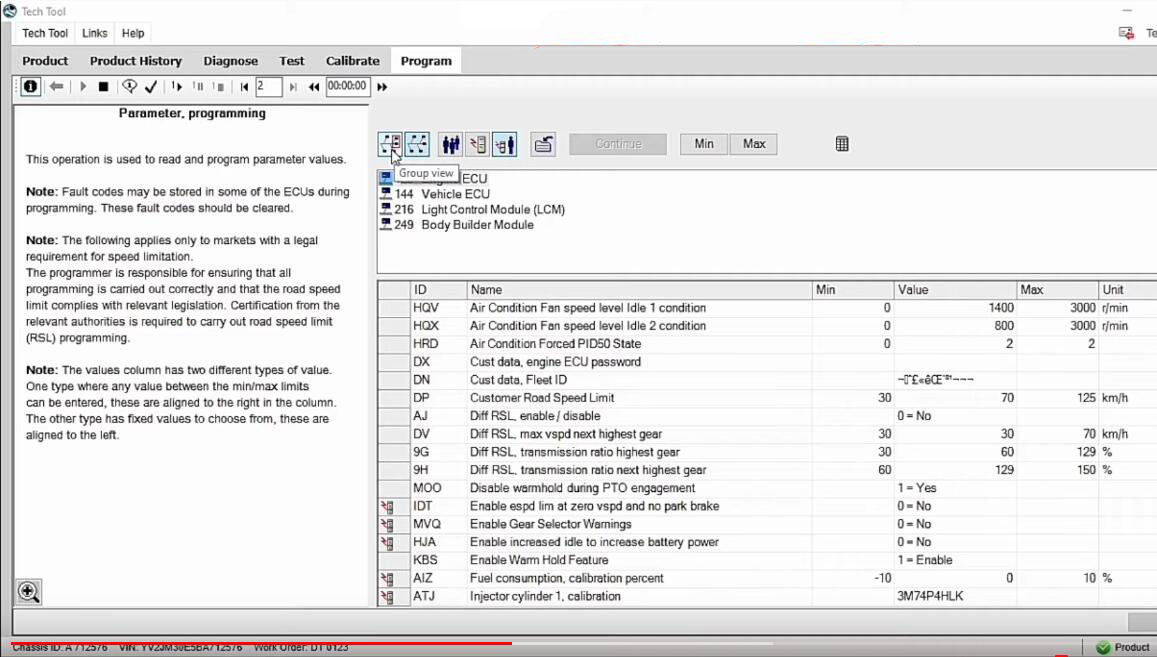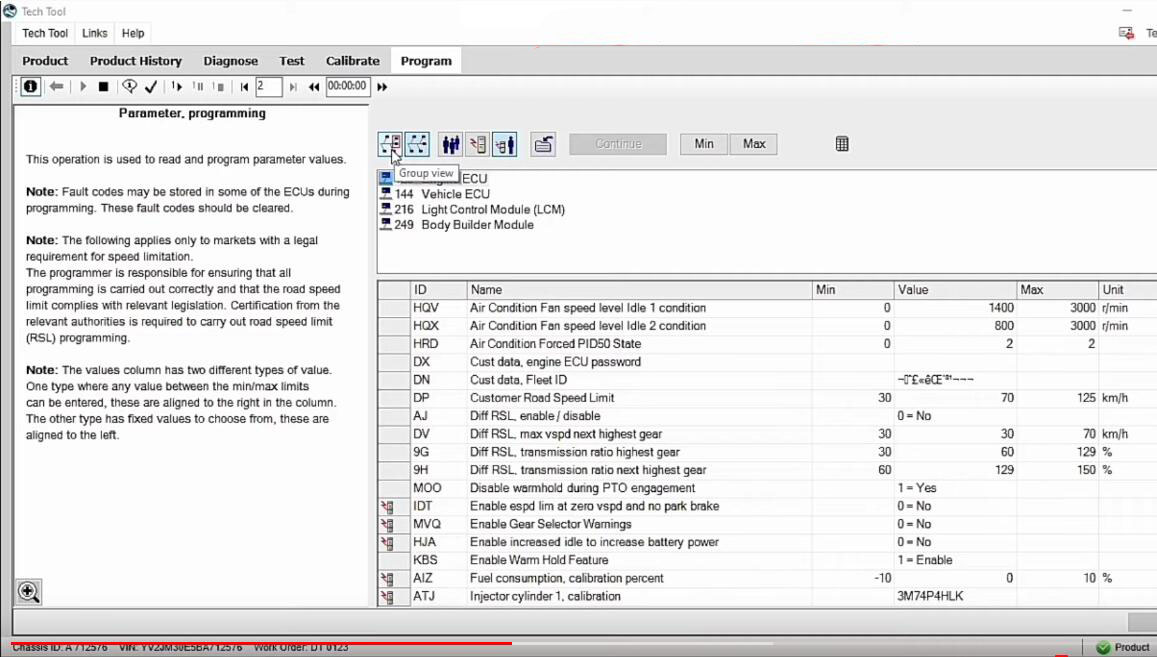 Select "Engine Speed Limit"
And select "DXM enable engine speed limit when PTO active (PTO0)"
Next click "Value" to change "OFF" to "ON"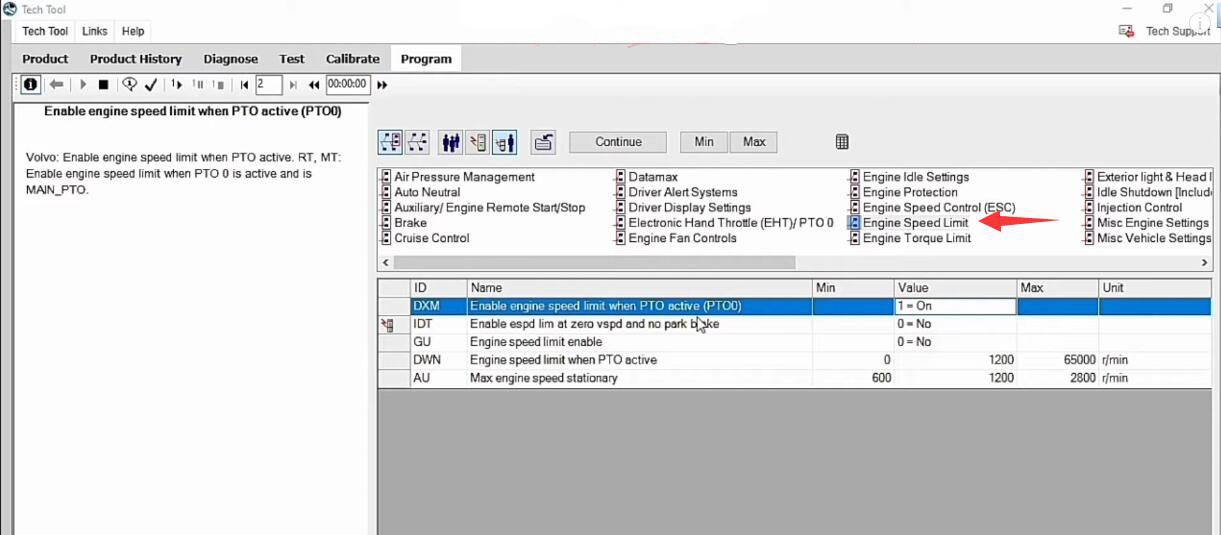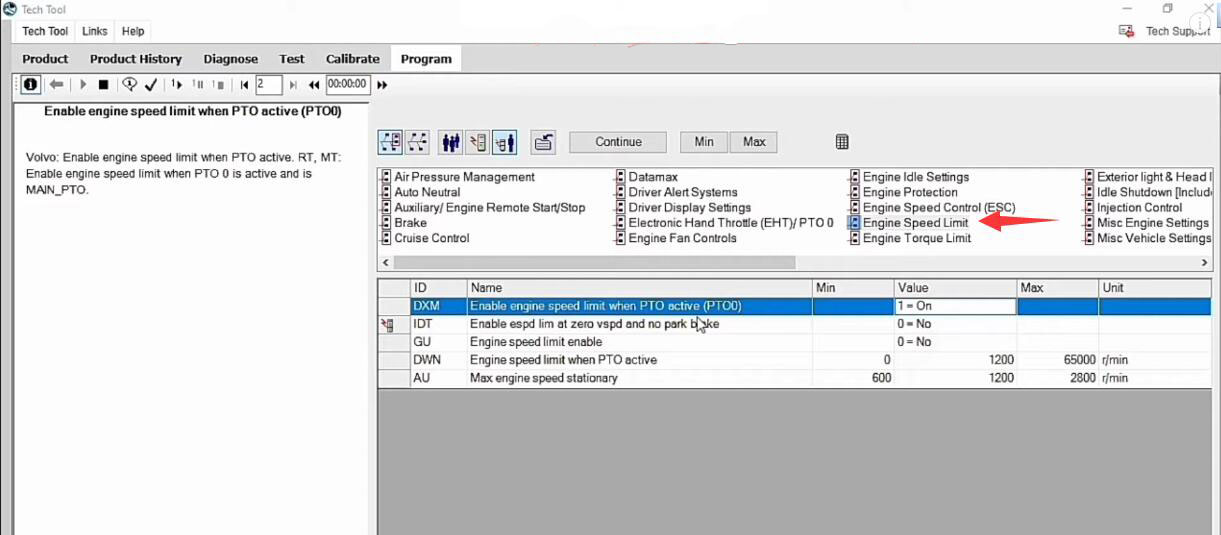 Select "DWN Engine speed limit when PTO acti ve"
Here change 1200rpm to 1000rpm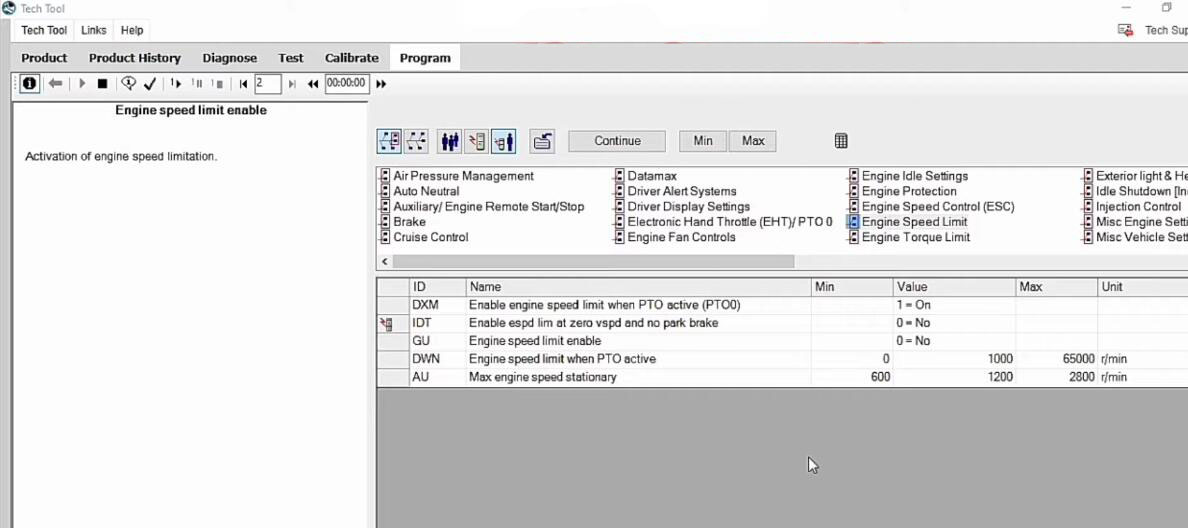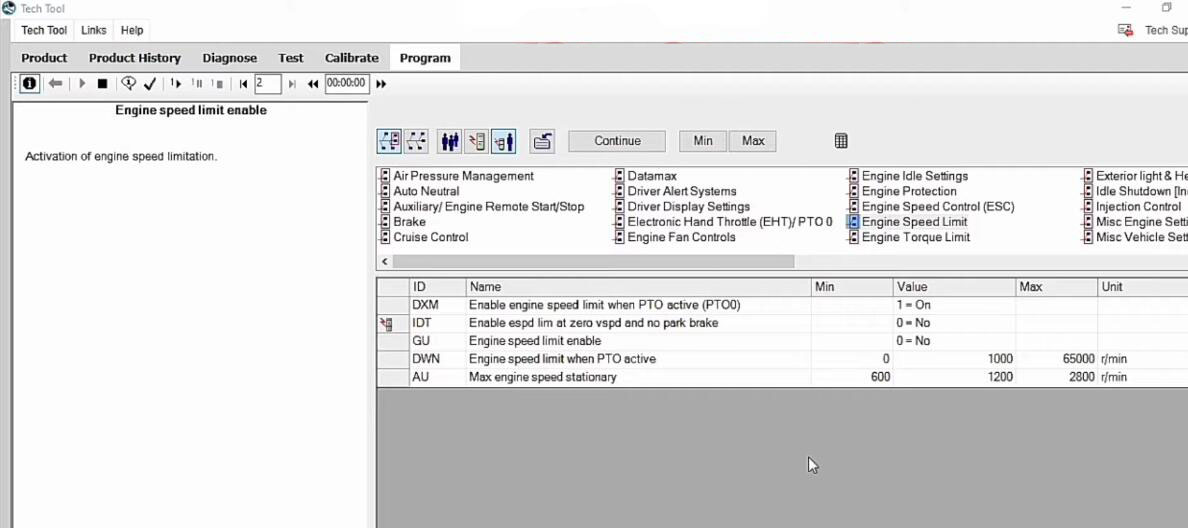 So after DXM on and DWN change to 1000rpm
When PTO is actived,and we fully step on the accelerator pedal,the engine rpm will be limited to only 1000 rpm.
Click "Continue"
Now here we will see the value we changed before steps
Then click "Program"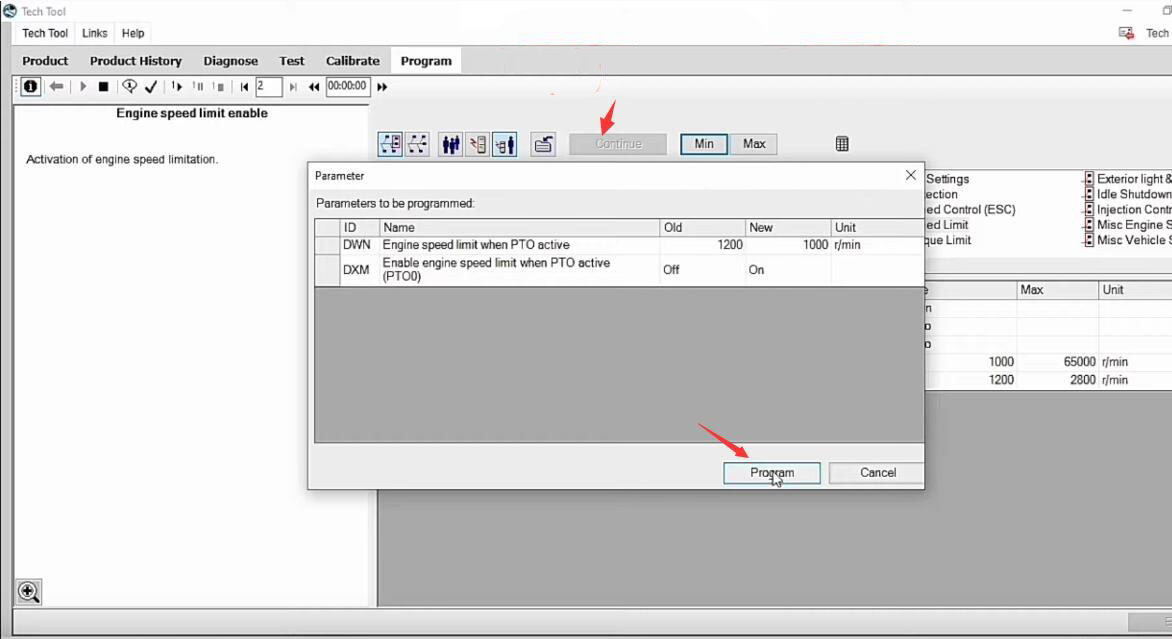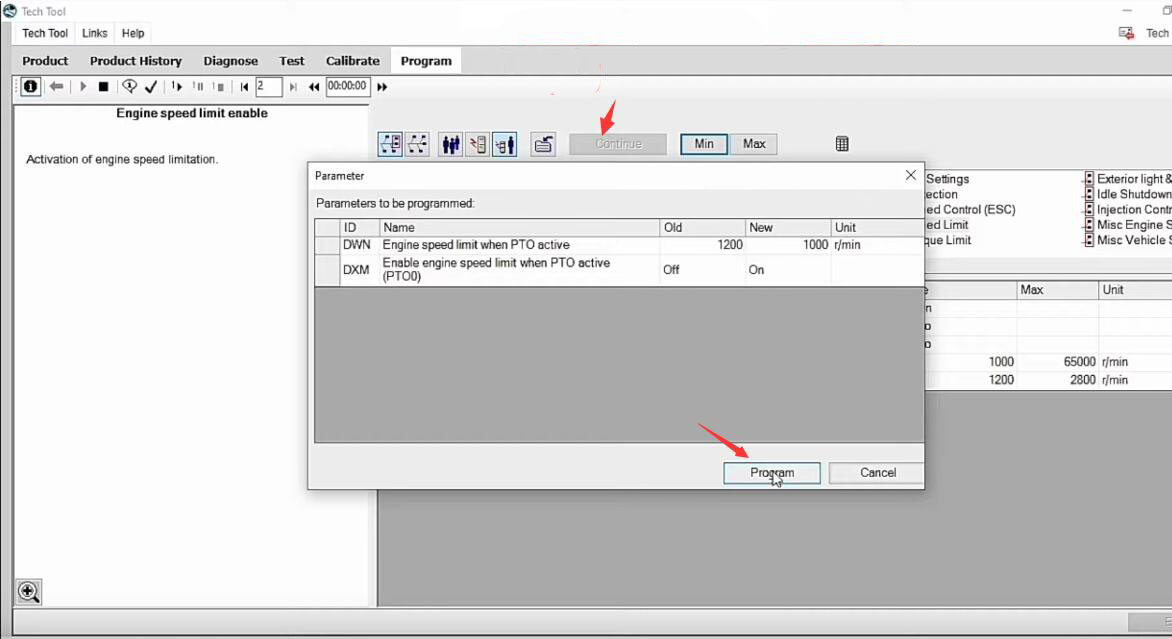 Now click "Stop" button and then exit.
All things done.
(Visited 57 times, 1 visits today)