VAG EEPROM Programmer 1.19g Functions:
Mileage correction
Reading the login from the immobilizer
Reset errors of SRS (Airbag)
Read and clear error codes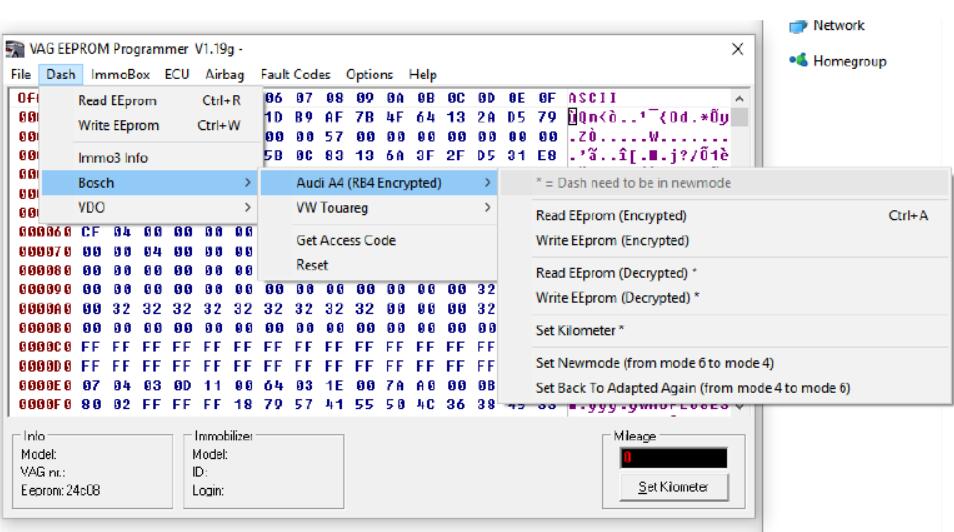 VAG EEPROM Programmer 1.19g Support Languages:
Dansk,Deutsch,English,Romana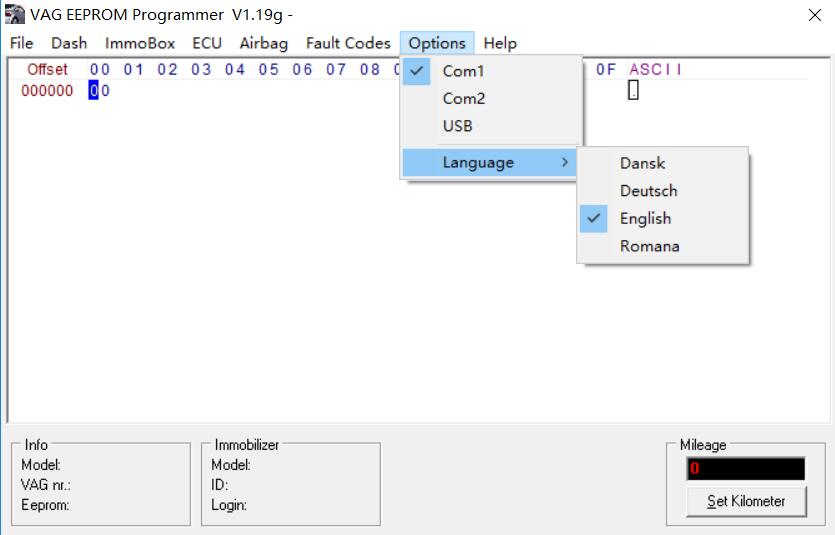 How to Use VAG EEPROM Programmer 1.19g:
Open .bin file. Write EEprom (Encrypted). Hopefully this clears the error and you can continue.
Set Newmode. In this mode, you can read SKC if you Read EEprom (Decrypted).
Convert current mileage into kilometers. Enter in lower right box.
Set Kilometer.
Set Back to Adapted Again.
Go through VCDS to adapt. SKC for new cluster is 01412.
VAG EEPROM Programmer 1.19g Free Download:
https://drive.google.com/open?id=0B00qoS_xs8oZdTQxbTBzWFVIR2M
More immo off software,please check here:IMMO Software download