I wrote a instruction on Toyota Camry 2019 Front Camera Calibration by Launch X431 ADAS before.And here i will show you how to use Launch X431 ADAS to calibrate radar for Toyota Camry 2019.For more Camry projects,please follow this tag:Toyota Camry Repair Cases.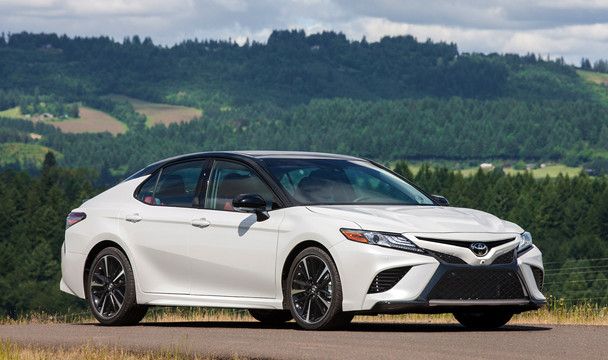 Proper calibrations are needed when one or multiple of the following condition occur:
Radar sensor loosening or replacement
Bumper bracket loosening or replacement
Sensor locking bracket loosening or replacement
Wheel suspension deformation
Relevant DTCs(C1A11:Front Radar Sensor Incorrect Axial Gap,C1A14:Front Radar Sensor Beam Axis Not Adjusted)
Note:All fault memory records not related to calibration must have been processed.
Preparation:
1.Park the car on the flat ground and keep the steering angle to be zero
2.Empty the car and keep the doors closed
3.Keep the front wheels pointing straight ahead
4.Make sure there is no axle deformation
5.Check the tire pressure and ensure the value is within standard range
6.Remove the air intake grille and radar sensor cover (if any)
7.Switch on the ignition
Procedures:
Connect the VCI to the vehicle OBD port
Get access to Launch X431 ADAS system
It will automatically identifies the VIN code to get the car model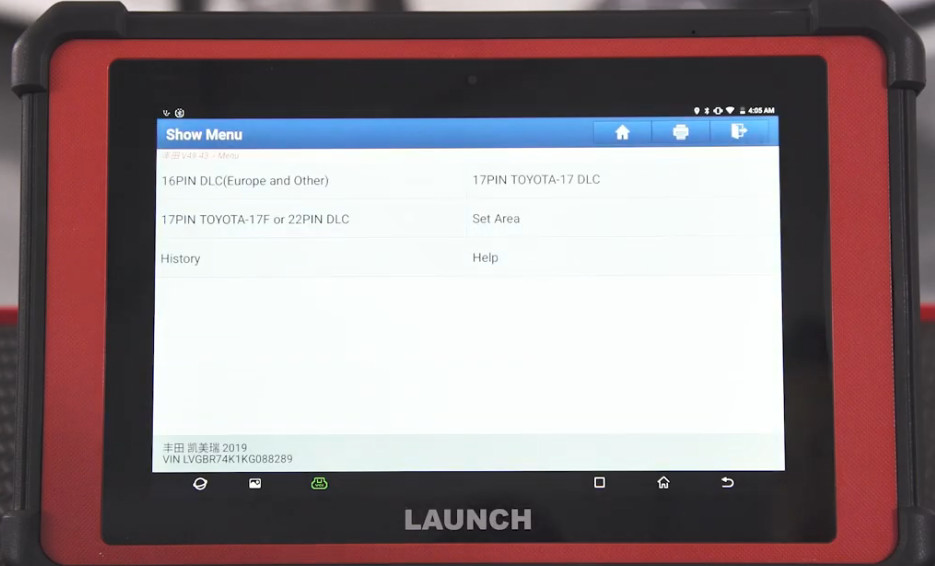 Select "16PIN DLC"–> "Automatically Search"–>"AXVA70"–>"A25A-FKS"–"GTM"
Now select "Radar Cruise2"
Notice:This ECU controls the driver and front passenger seatbelt actuator and the brake system when radar sensors determine in advance whether a crash is unavoidable.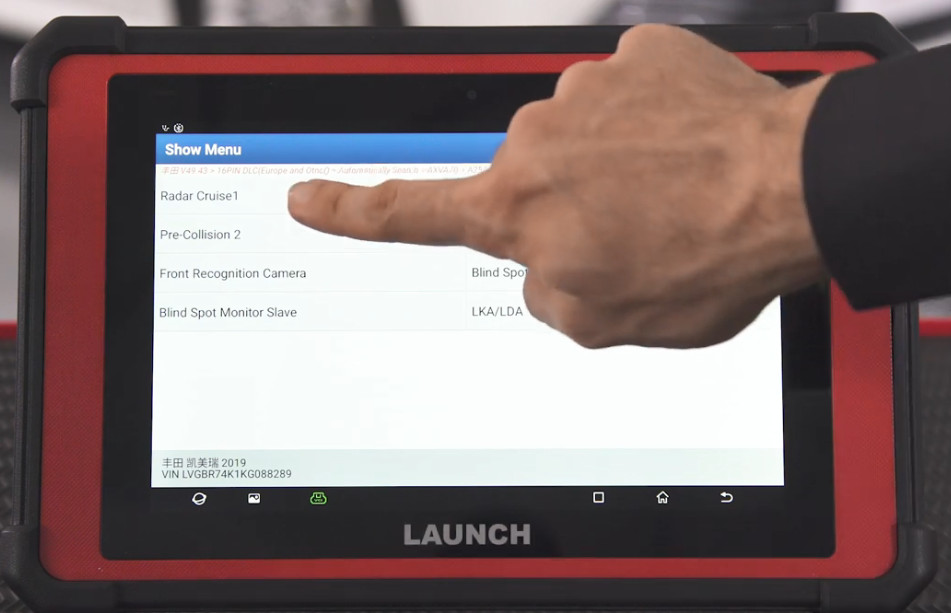 Select "Special Function"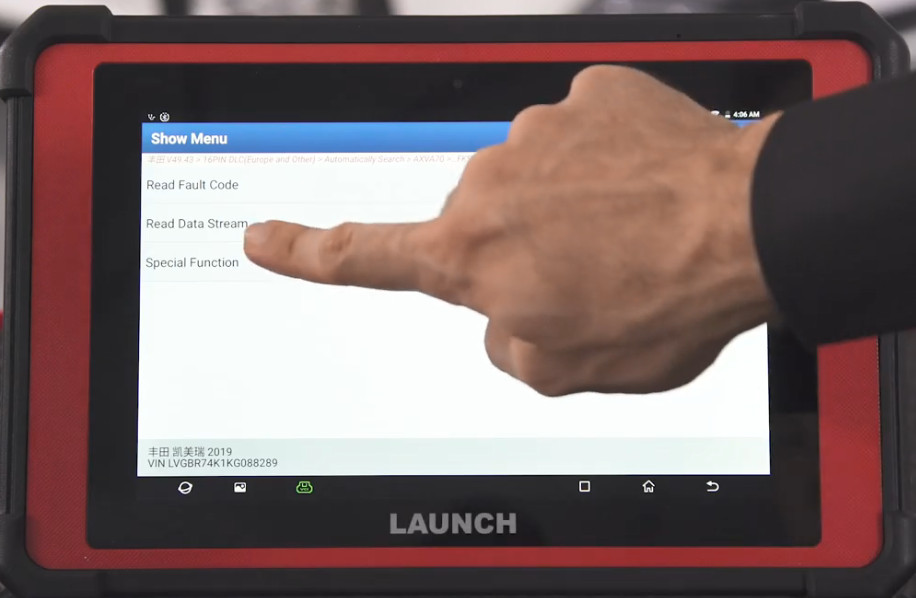 Select "Front Beam Axis Adjustment"
Note: Use this function to adjust the beam axis of the front radar sensor for proper operation of the systems(Radar Cruise etc) which use the front radar sensor…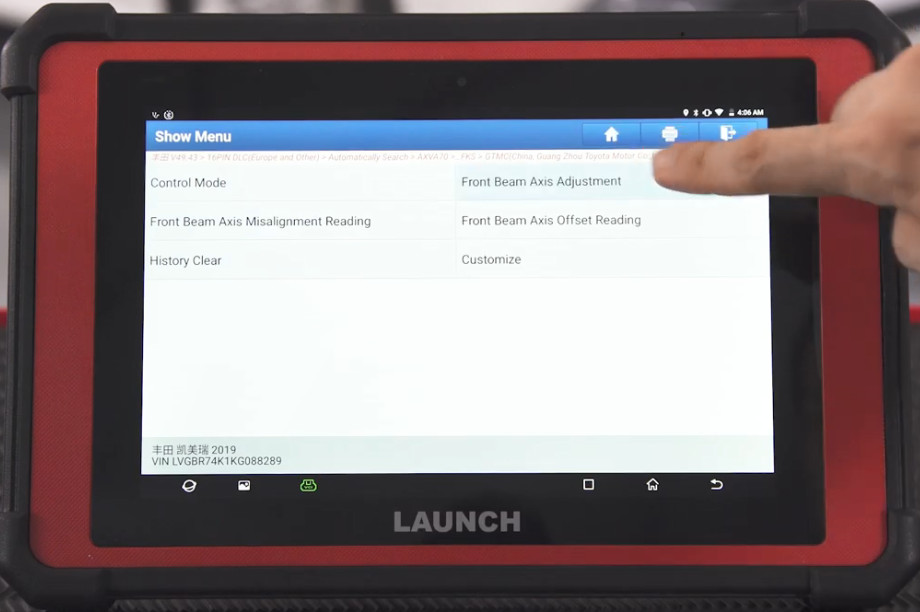 Calibration Setup:
Adjust corner reflector LAC 05-03 to ensure that the center has the same height as the radar sensor.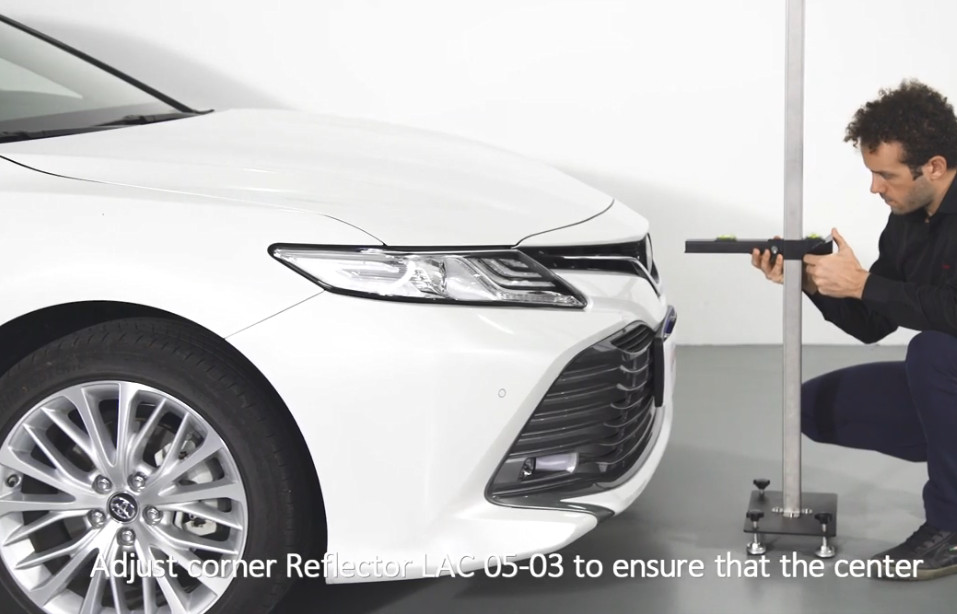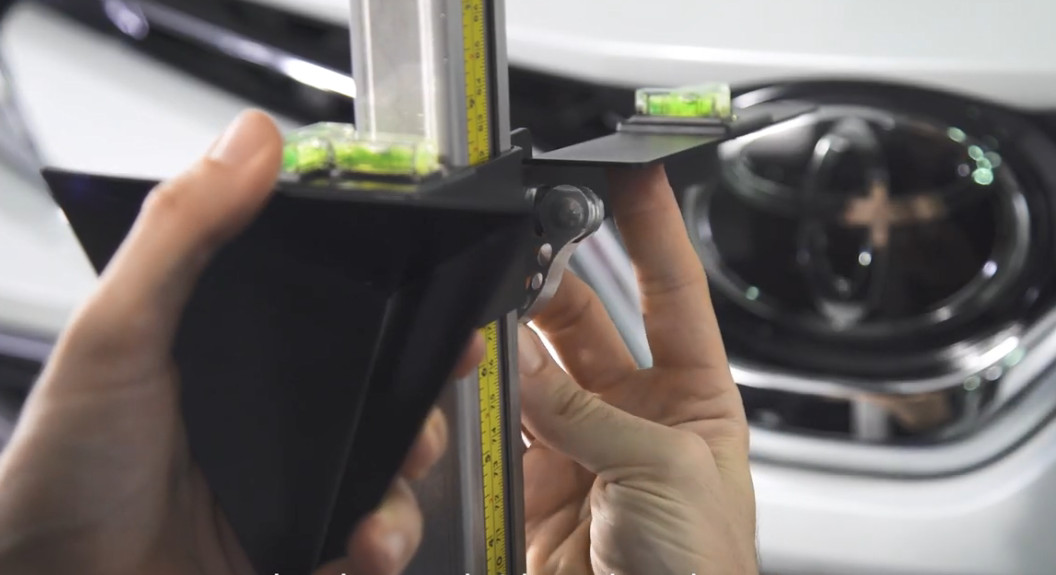 The distance between LAC 05-03 and radar sensor should be 3000mm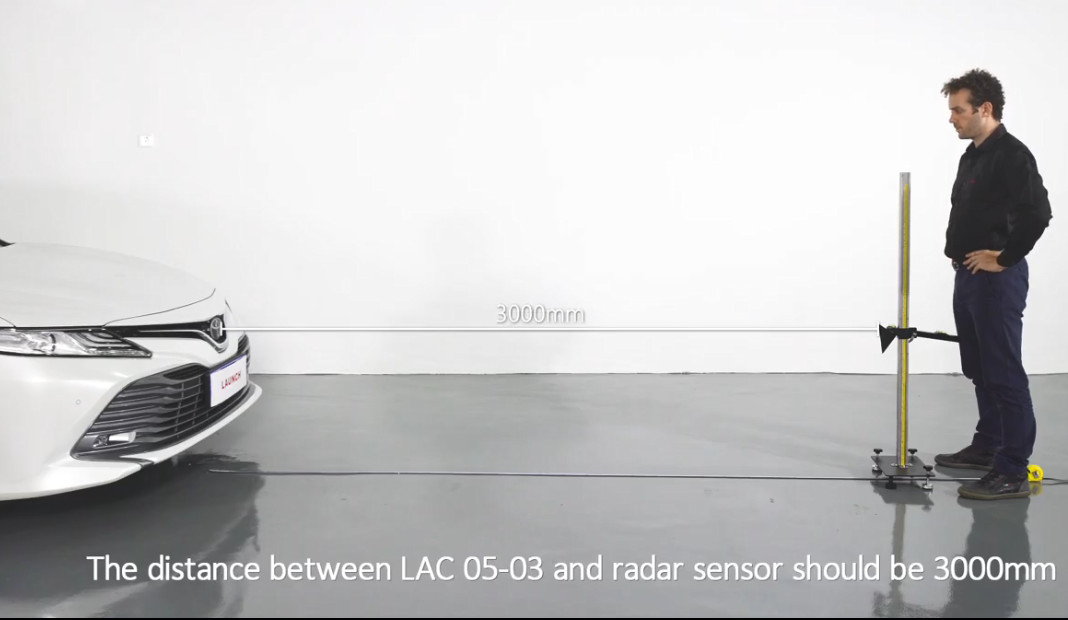 Adjust the ADAS position to make it parallel to the radar sensor.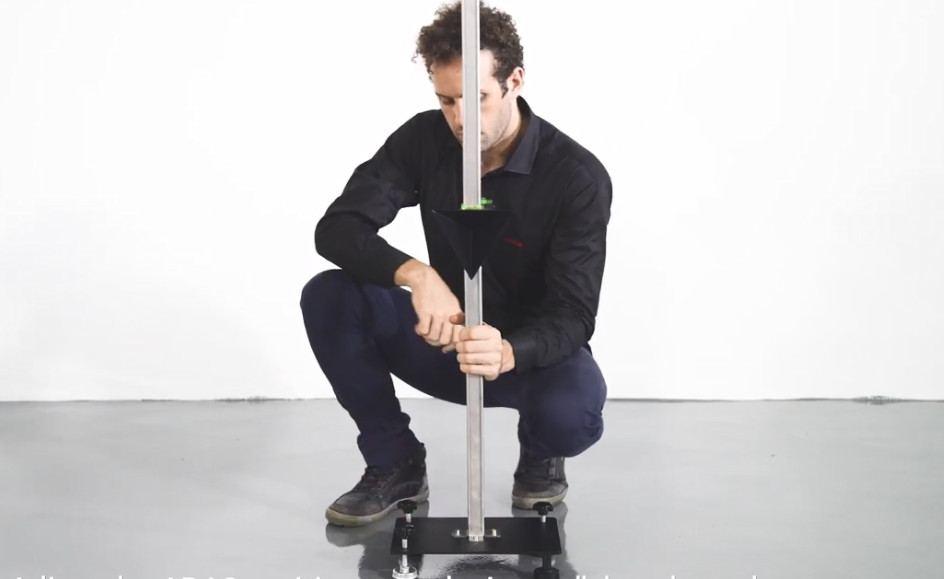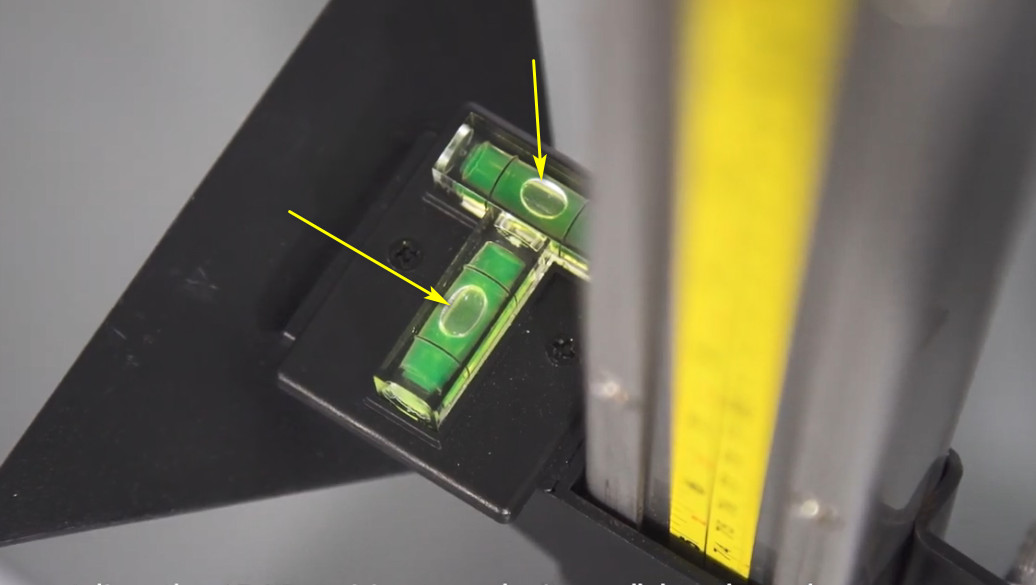 The LAC05-03 center should be aligned with the radar sensor
Follow the instruction and continue the calibration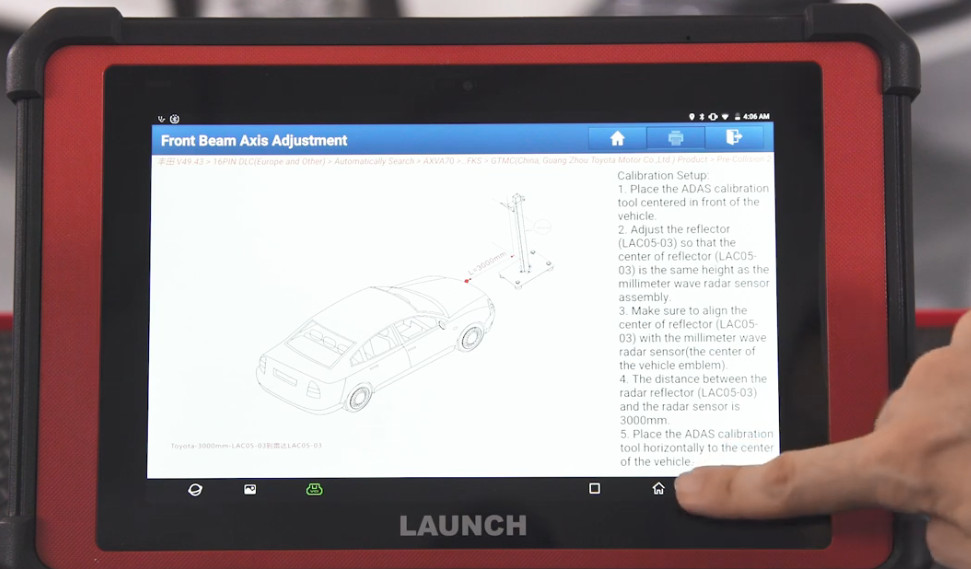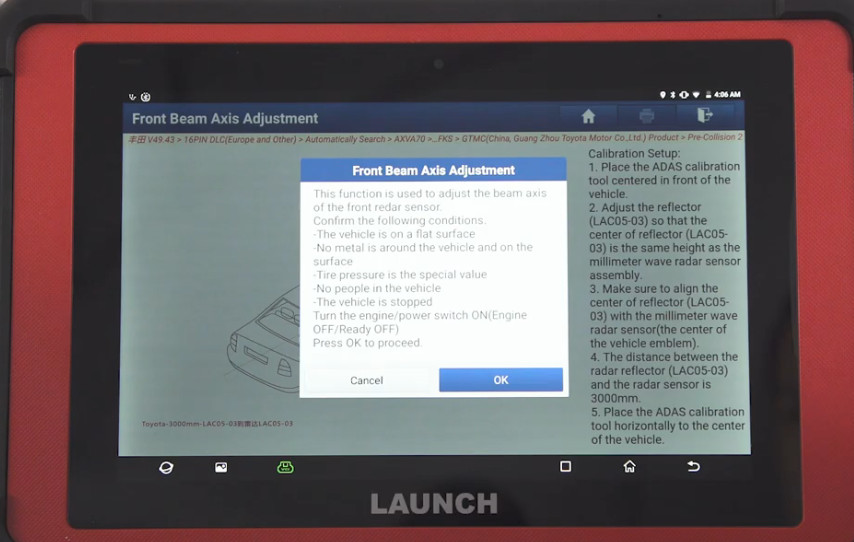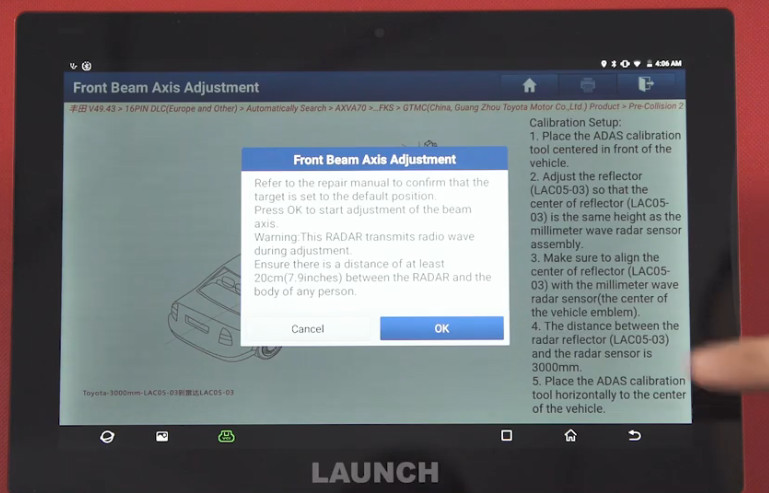 Toyota ACC calibration is successfully completed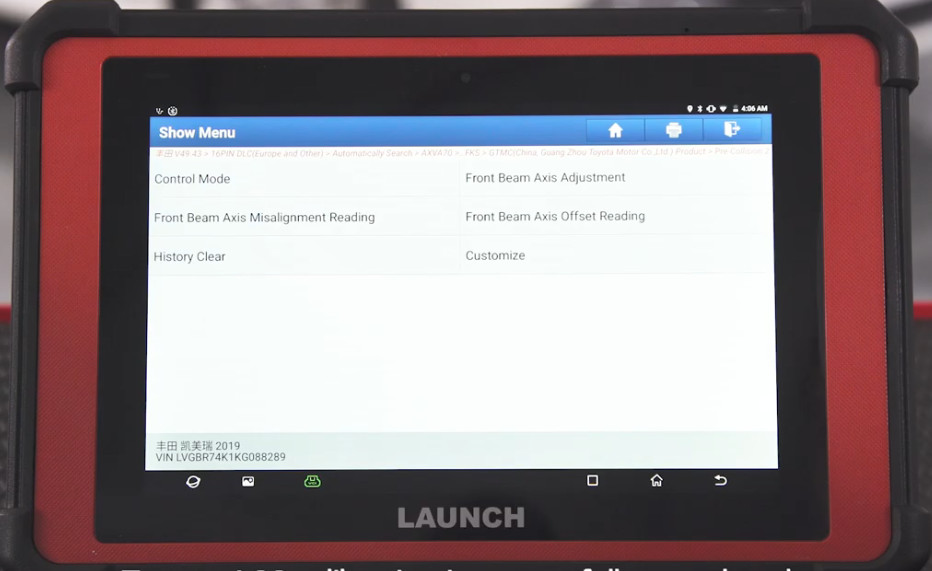 Get access to [Front Beam Axis Adjustment] and read fault code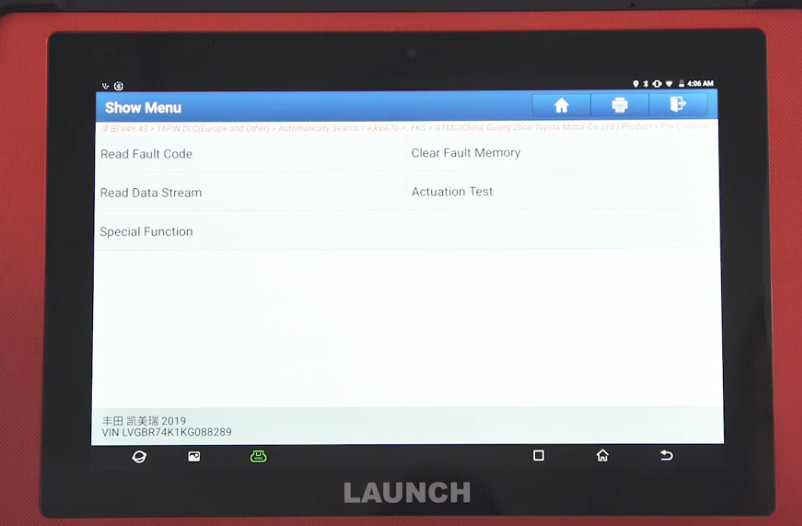 There will show no fault code,the radar calibration for Toyota is successfully completed.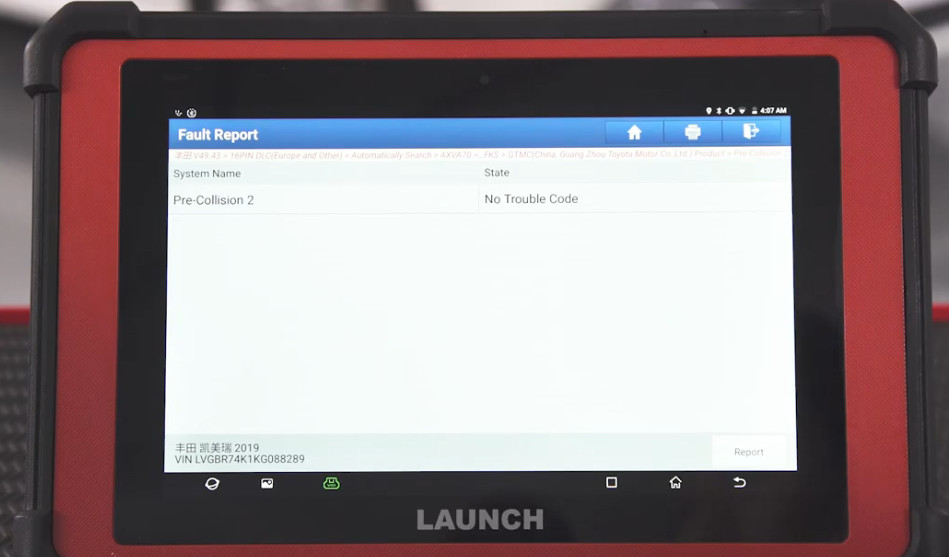 Done!
(Visited 122 times, 1 visits today)