This article introduce the method of resetting oil service light for BMW E39 2009 manually.Hope it is helpful to you.
More oil service light reset real cases:
How to Reset Oil Service Light for Porsche Macan Turbo 2016
Mercedes Benz Sprinter Oil Service Indicator Reset
There is not a diagnostic port in the BMW E39 2002,I reset the service interval from inside the cockpit.
1. Put the key in the ignition but do not turn it (OFF position)
2. Press the odometer reset button and hold it down
3. Turn the ignition to the first detente (ACC position)
4. DO NOT TURN the ignition to the second detente nor the third (which starts the engine)
5. Continue to hold the odometer reset button down
6. After about five seconds, you'll see a flashing "RESET" on the cluster
7. Release the odometer reset button and press again for five seconds
This reset my service interval (since I don't have a diagnostic port).
As for the 20-pin engine diagnostic port, here's the pinout …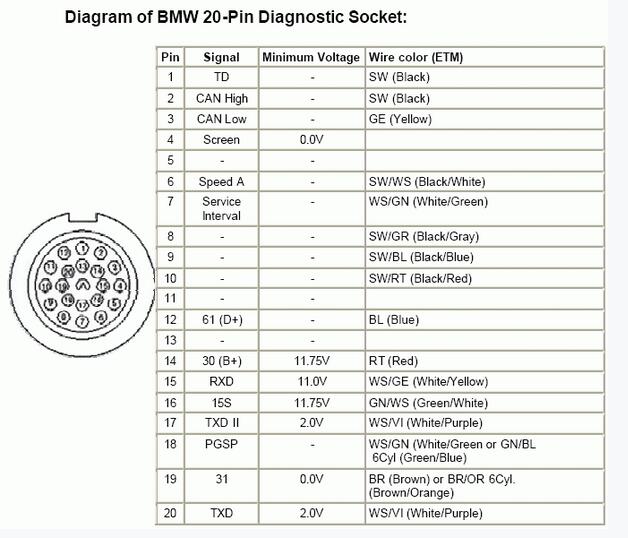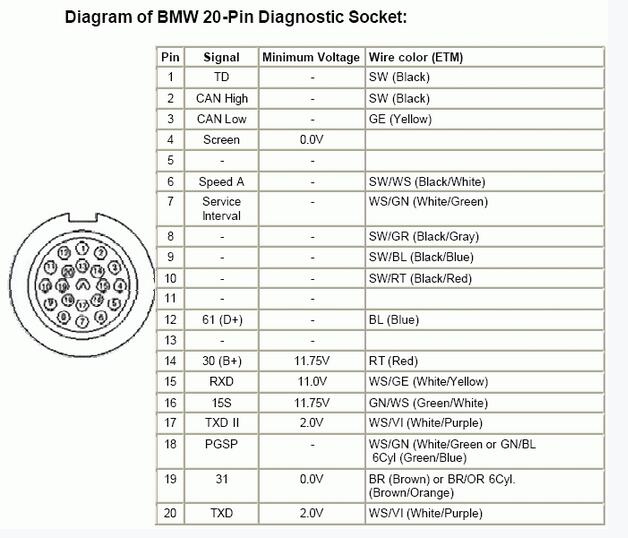 (Visited 17 times, 1 visits today)